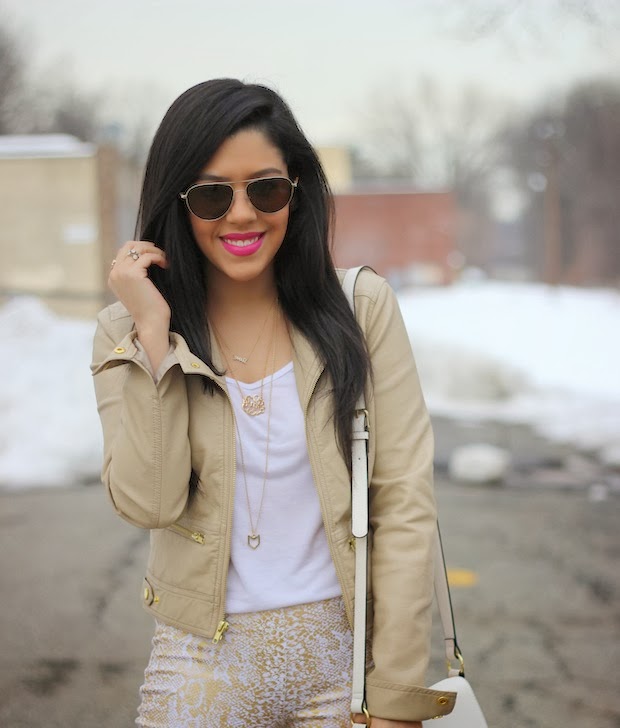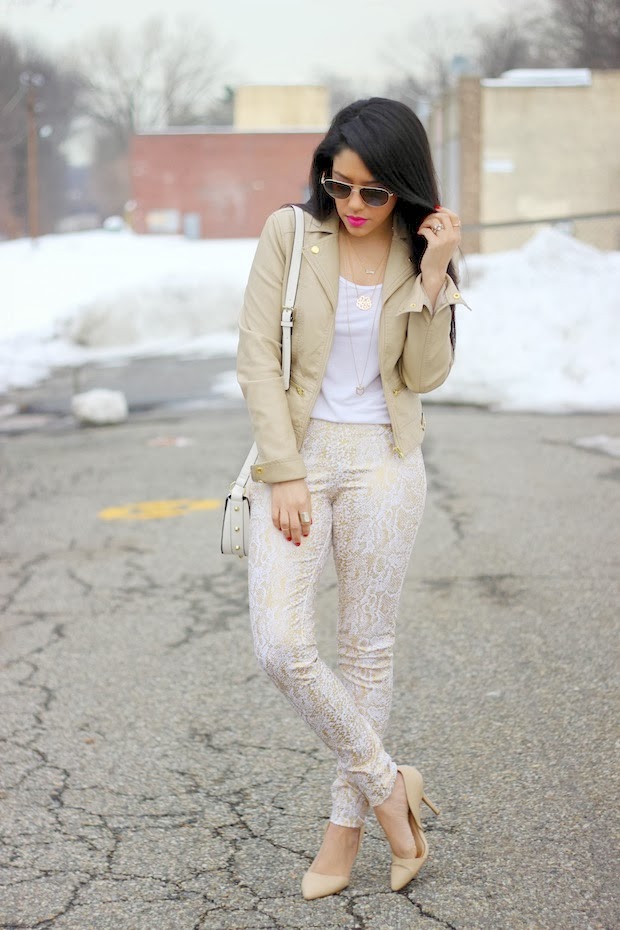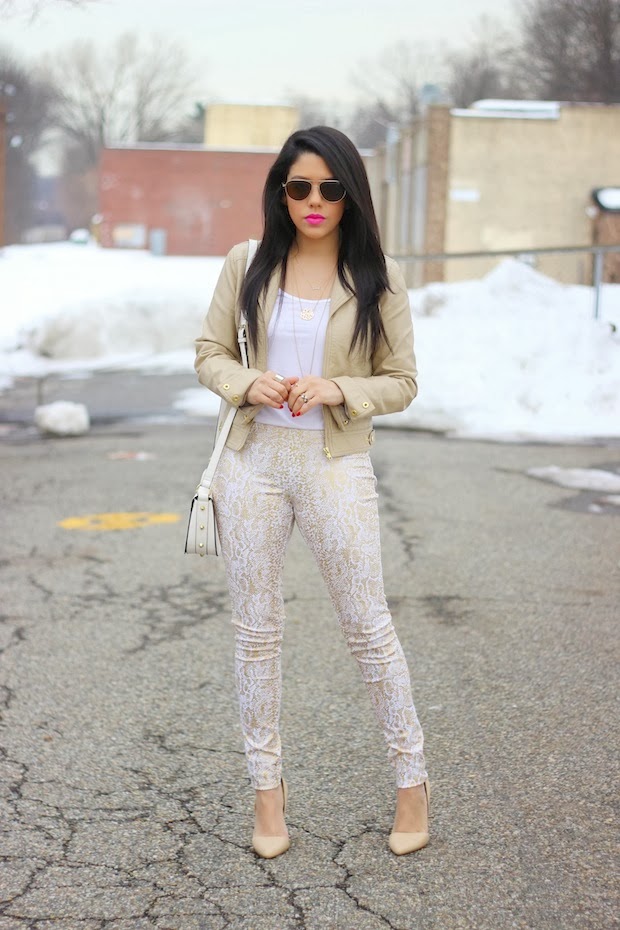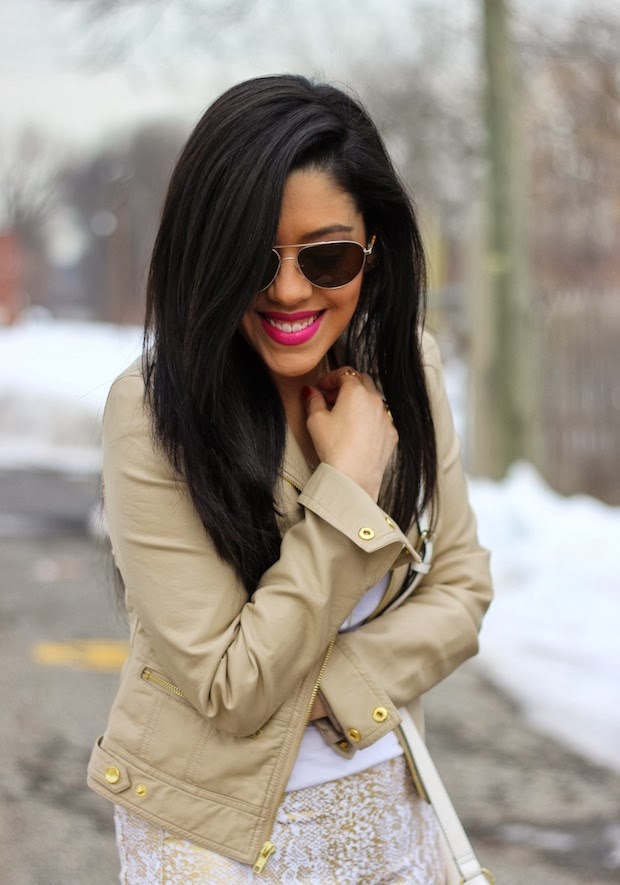 Just like the foil brocade ones I wore in a previous post, I consider these to be more of a pant then leggings. You might remember when I wore these back on Christmas Day. I've been wanting to style them again differently, so when I got this jacket I knew that it would be a great pairing. The gold hardware makes it that much better. I stuck with the same color palette, but this look is a little more edgy and casual. This gold snakeskin print is sick. HUE seriously has a great selection.
I've been loving the whole necklace layering trend so I decided to wear all three of these lovely pieces. It's a nice change from the big statement necklaces that I typically do. I wanted a bright lipstick to liven this up a little more and this shade is one of my current favorites!
Cheers to the weekend!