Happy Monday beauties!  We were driving around looking for places to shoot and one of the first things that I said to my mom was that I didn't want any greenery in my background again since I almost always have it.  And yet, we found this little area that I fell in love with!  Hope you don't mind 🙂 Between my hair, the dress and the scenery, I think it all played out perfectly!
(try saying my title 5 times fast lol)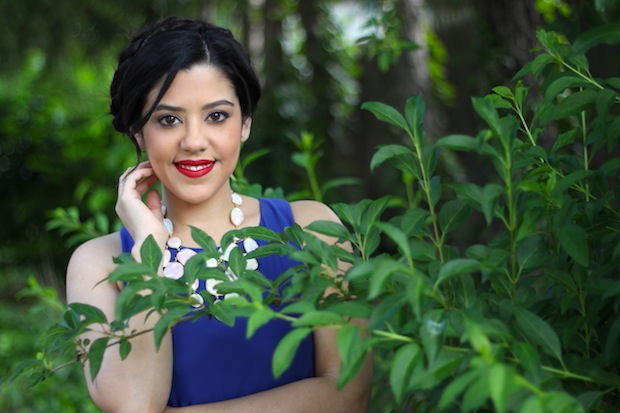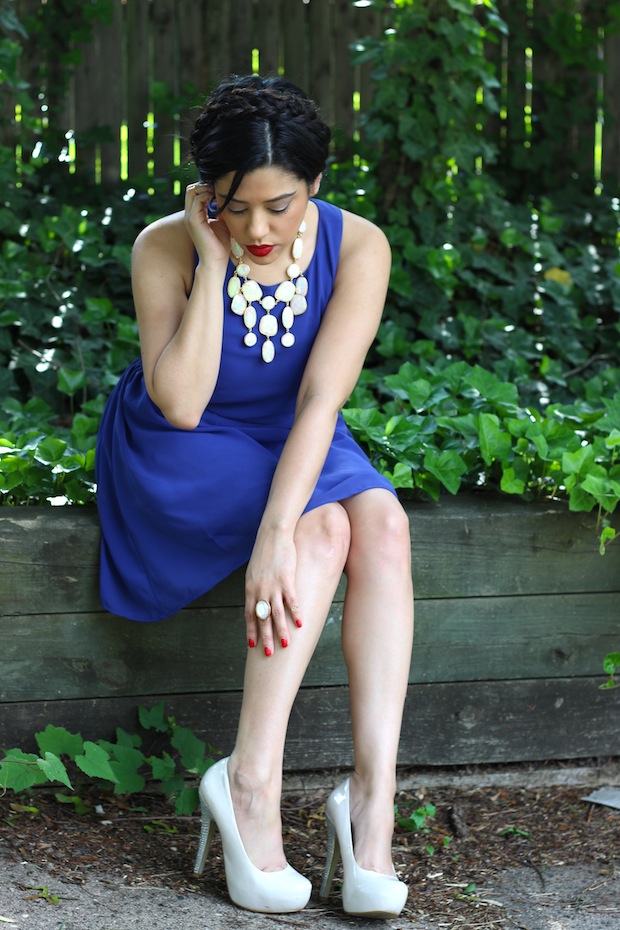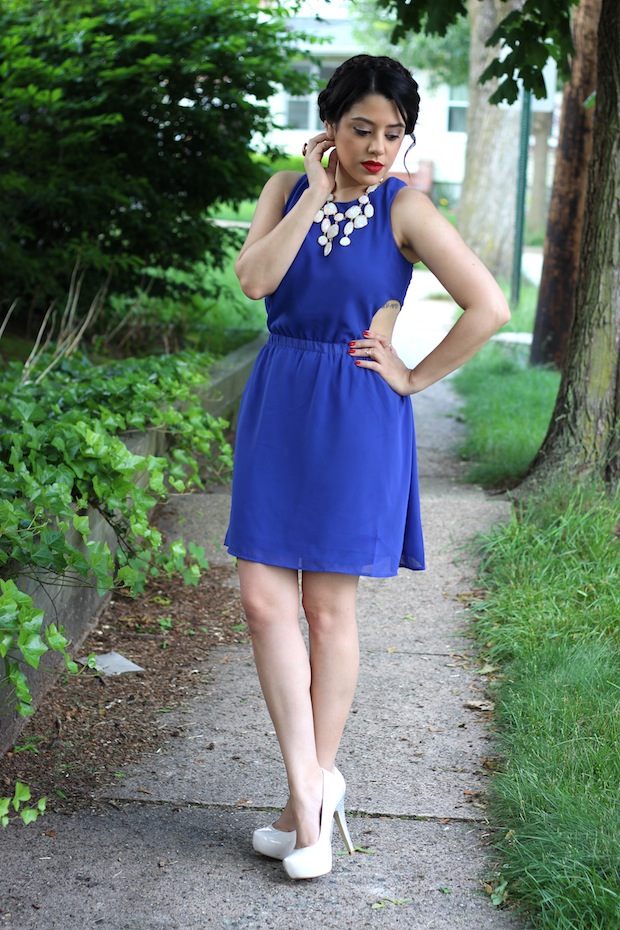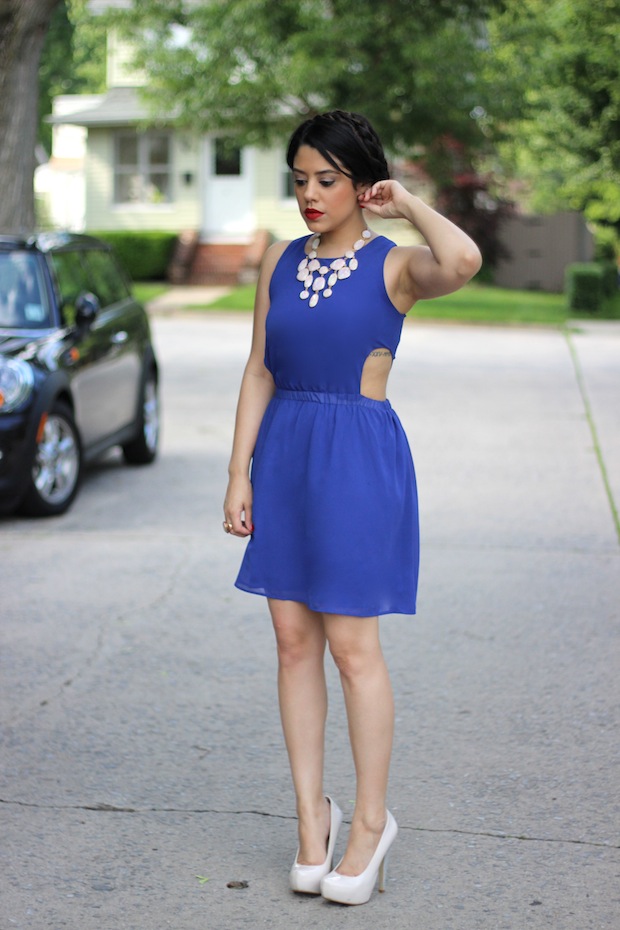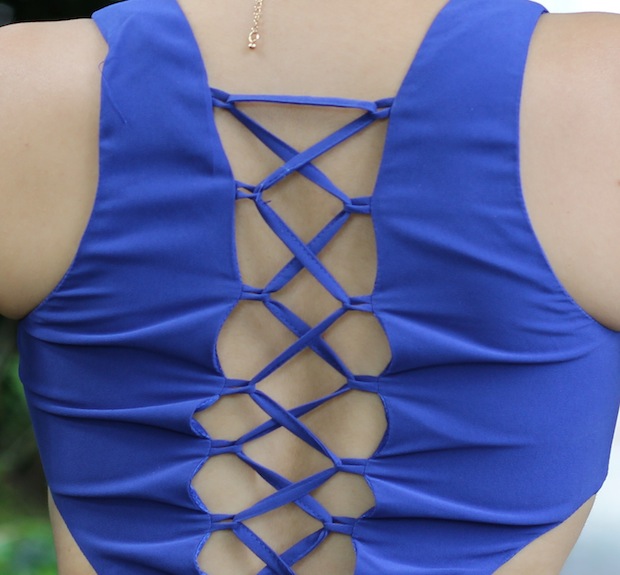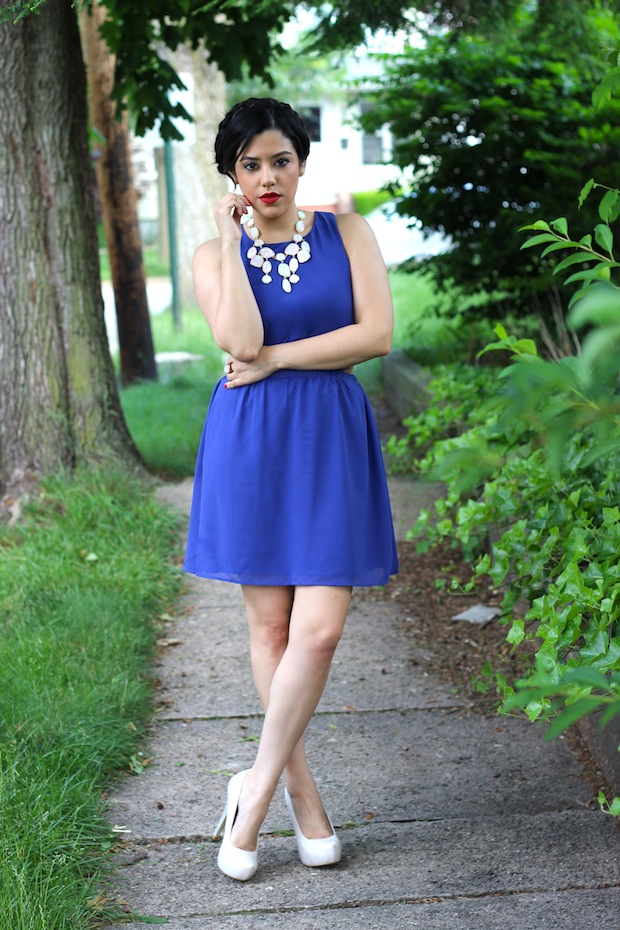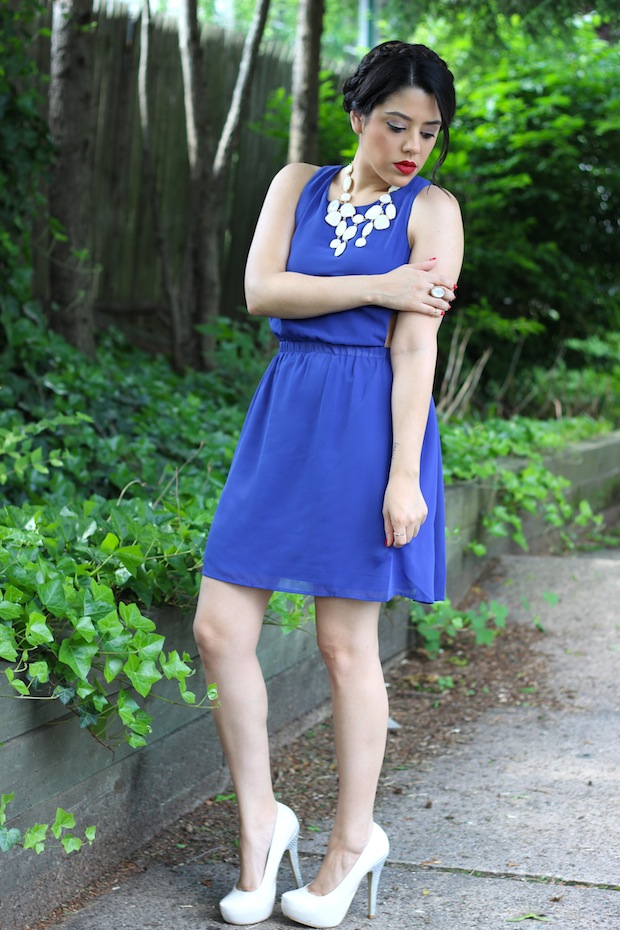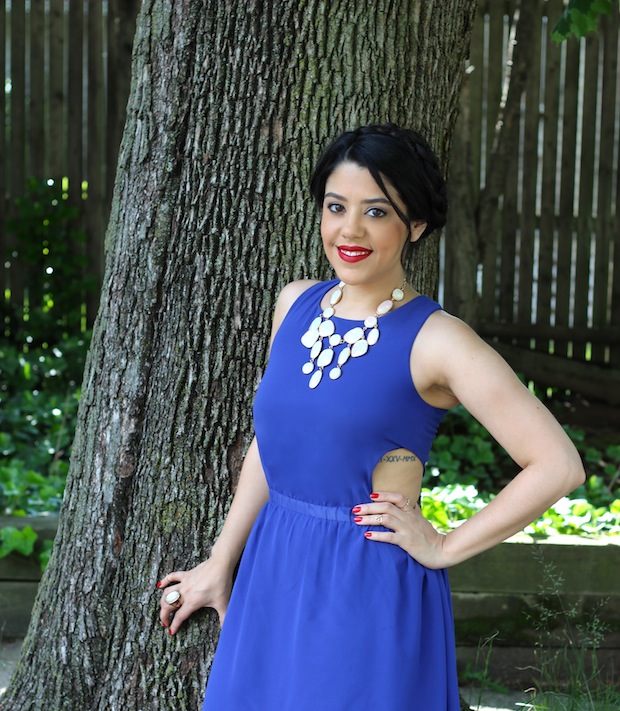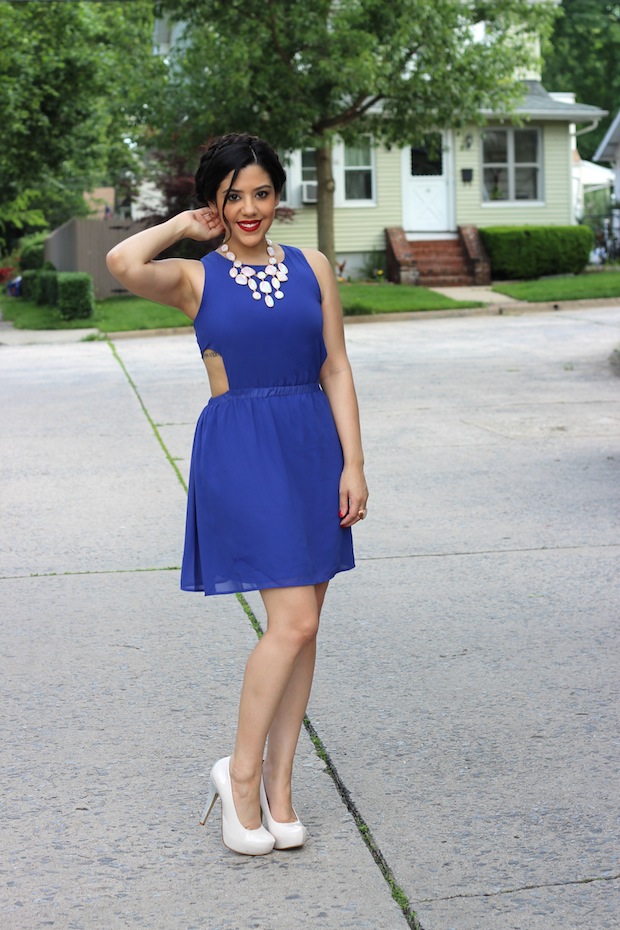 So I stepped out of my comfort zone a little bit again and I am proud of myself 🙂 I really never do cut out dresses but it was time for me to give it a try and do something different.  I am not used to showing my tattoo unless I am in a bathing suit! For those of you who don't know and might be curious, it is my father's death date in roman numerals. (8.25.2010)
I love the criss cross detailing in the back and the fact that this dress also has a nice mix of girly and sexy.  How do you ladies feel about cut outs?  Would you wear this style?  Every time I think of blue I associate it with the color red so I decided to do a bold red lip which coincidently matched my nail polish.  I went with this big statement necklace to dress it up and for the first time I didn't even wear earrings.  I guess I really am just all about necklaces and rings more than anything else.
I learned a new hair style, the milkmaid braid, and I am really excited about it because it's super easy to do and it's a nice change from always wearing my hair down.  I will definitely be doing this more often during the summer time.  A tutorial will be coming soon so stay tuned!
Also, I made a video about Poshmark to explain in more detail what it's all about.  You can check it out
HERE
.