This is part 2 of my Valentine's Day outfit post.  I know a lot of girls who are single and still want to celebrate this day with their other single girlfriends without getting too dressed up.  This could be a really cute outfit idea for a low key day/night or a casual dinner. It's just enough to get you in the spirit without doing too much.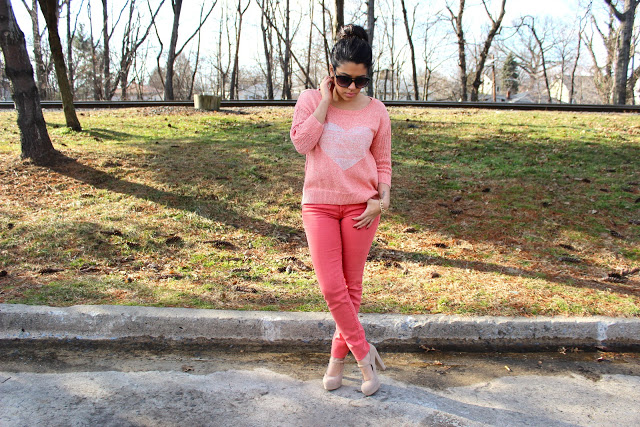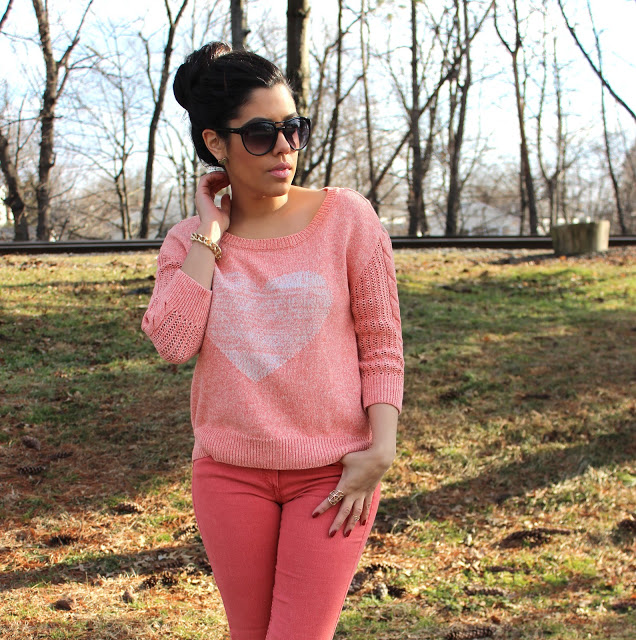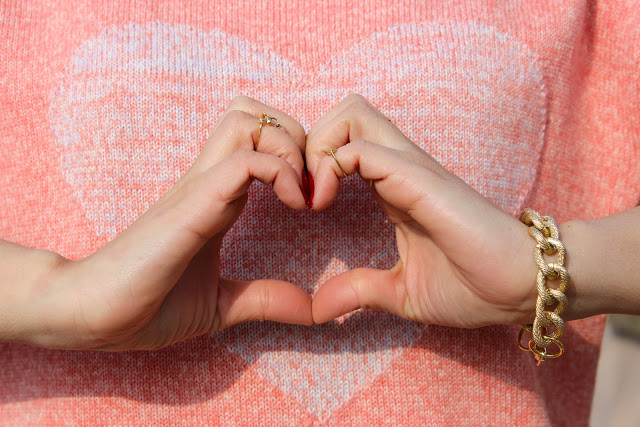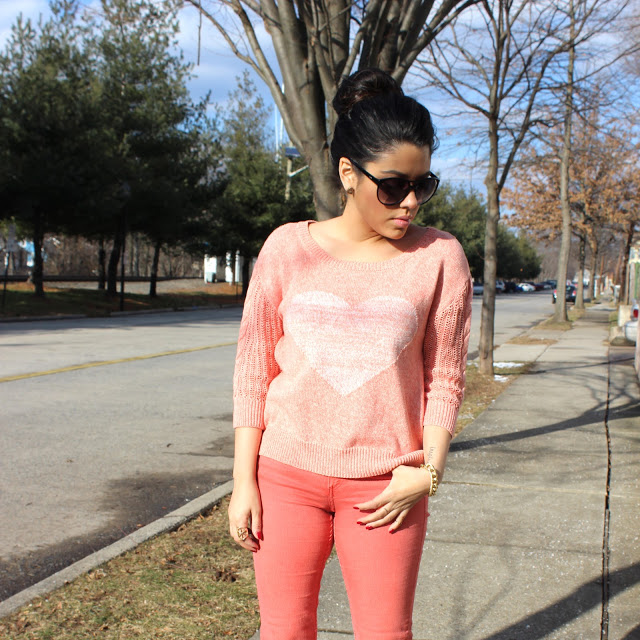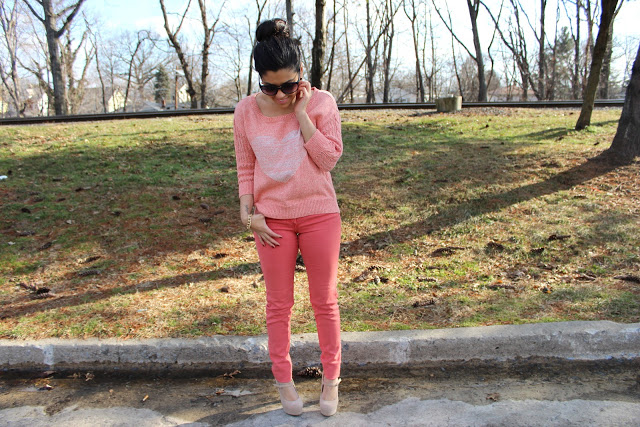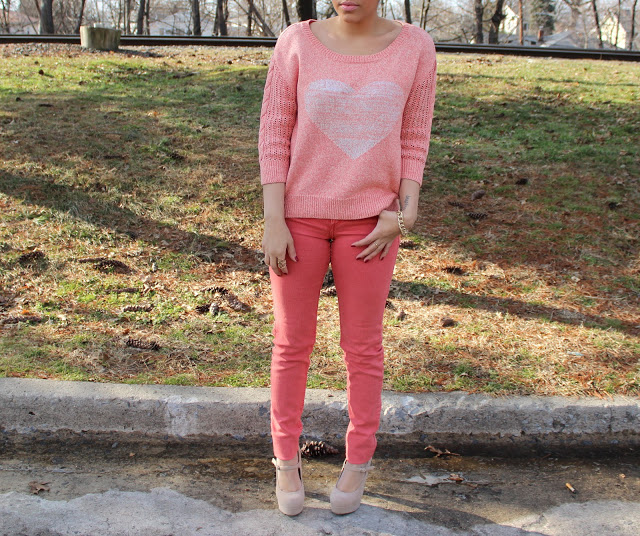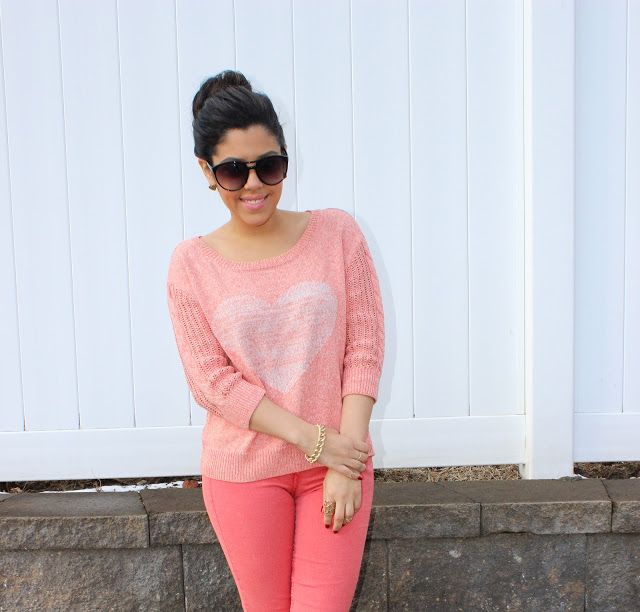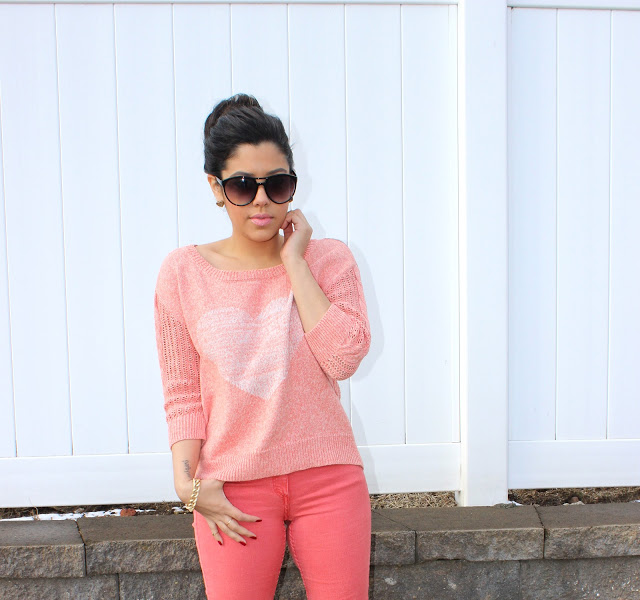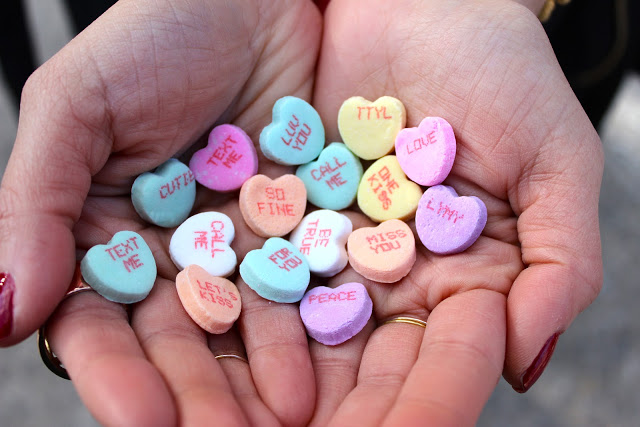 Love is in the air beauties and you can help spread it with this heart intarsia lightweight cotton sweater from
Anthropologie
! I can be really girly so I love anything with hearts. I have seen a lot of different style tops with heart designs but I think this sweater is perfection, especially for V-Day.  The color is amazing and it's super comfortable.
I'm really into this peachy/coral shade at the moment, maybe because I am seriously anticipating spring (hurry back soon) I wanted to keep the pants the same color as the top just a shade darker.  This was my own little take on the monochromatic trend.  I've gotten so much colored denim from H&M for only $19.99.  Such a steal!I have one more look coming for Valentine's Day.  I really wanted to showcase different styles for different scenarios because realistically, not everyone gets super dressed up for this day.  Just remember that even if you are flying solo this year you can still look fabulous, dressed up or dressed down 🙂
On another note, I made it to the FINAL ROUND in Cotton's Road To The Runway!  This is it guys, it all ends on Feb 12.  I still really need your support so please vote as much as you can every day!
VOTE HERE OR VOTE HERE
<3