First post of 2013! I hope that you all had a fabulous night.
I'm ready for another stylish year, are you?!  I wanted a NYE glam look and I am so happy that I found this dress because it's exactly what I wanted.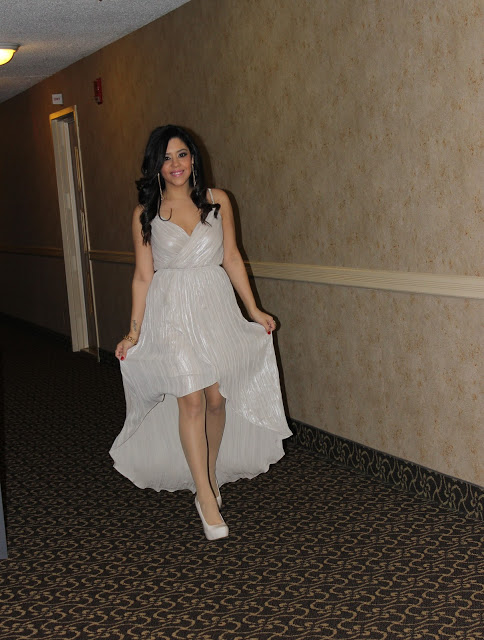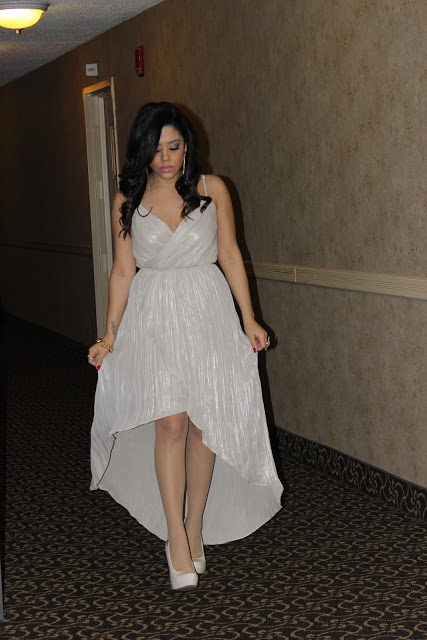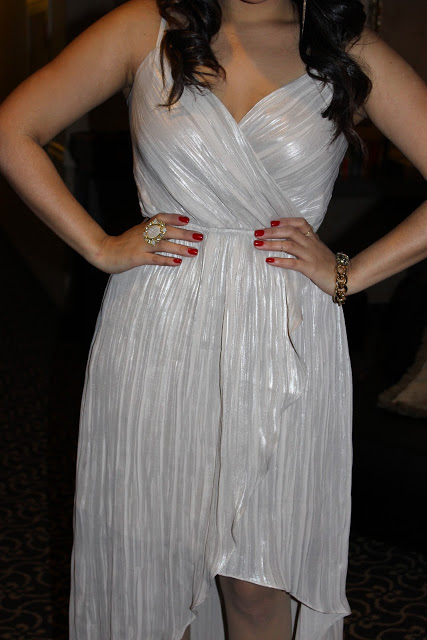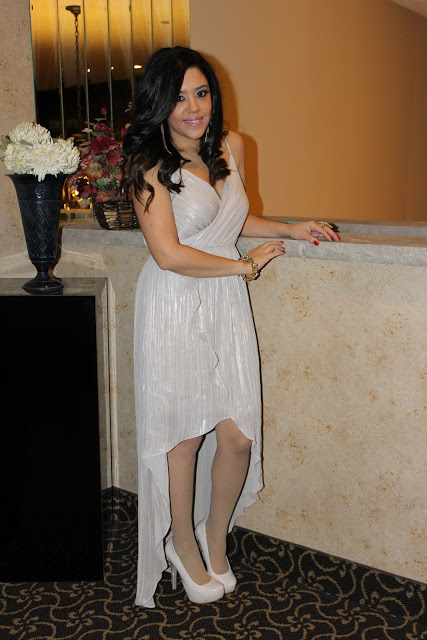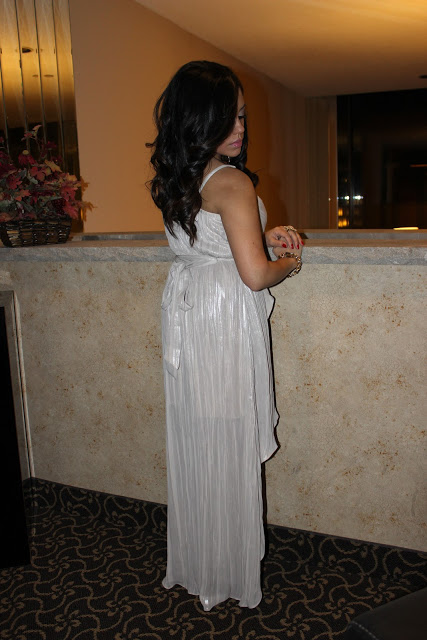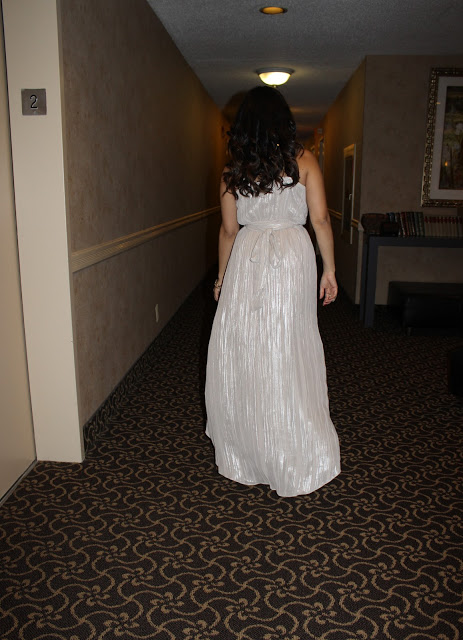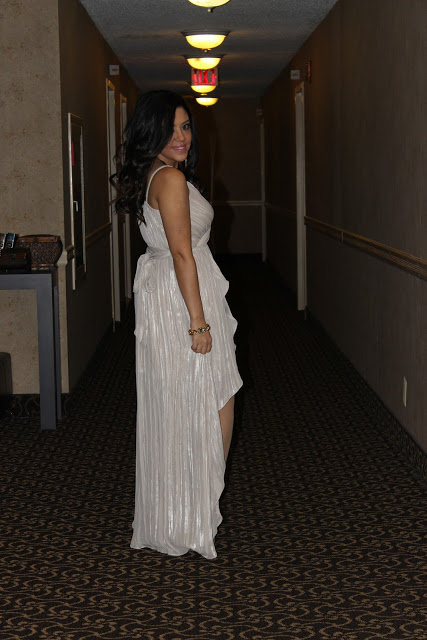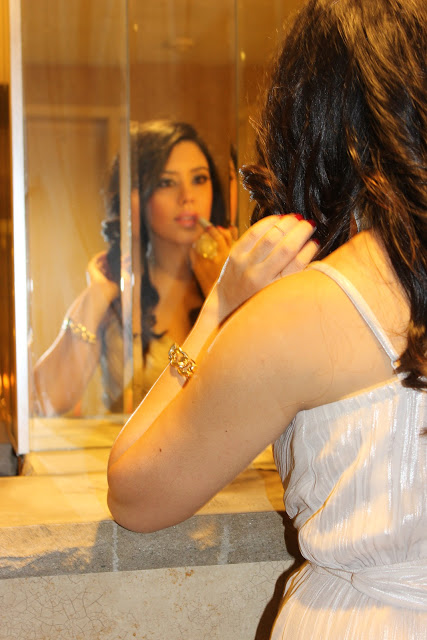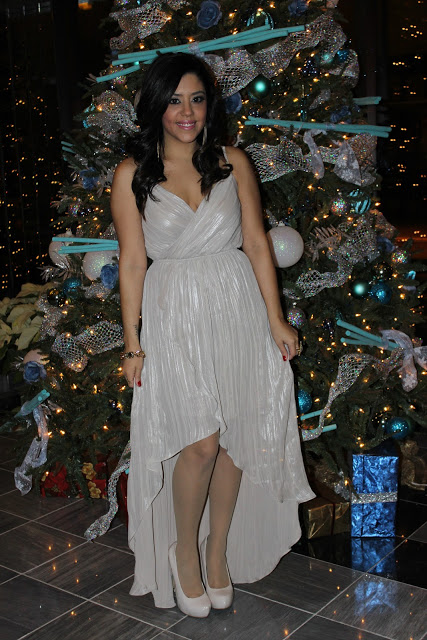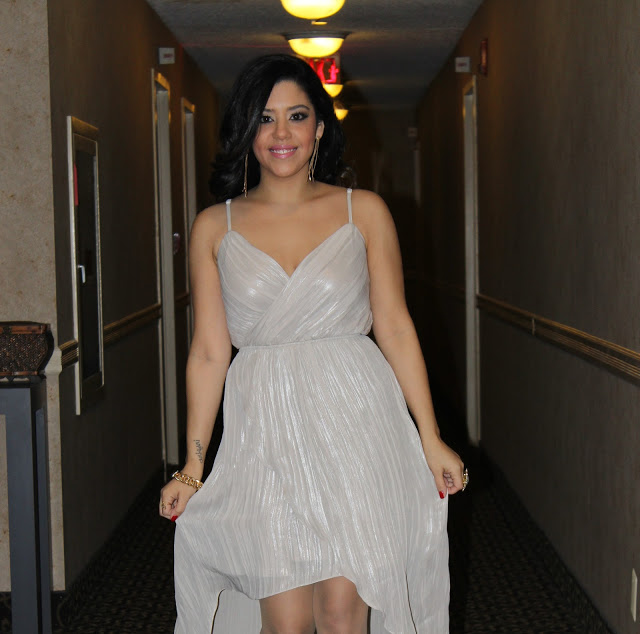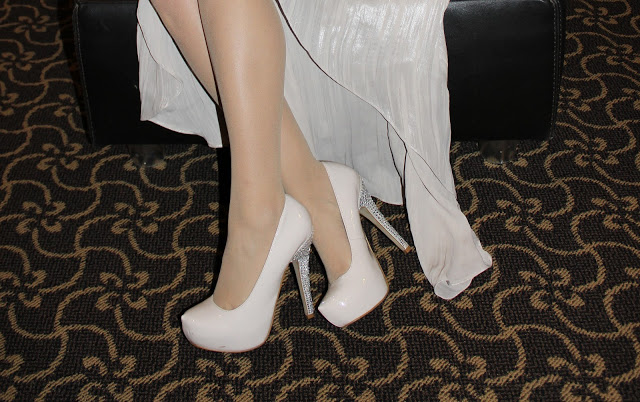 Dress: Express/ Shoes: ShoeDazzle
I took these photos in my sister's condo because it was way too cold to do them outside last night.  It's nice to have a change of scenery too.  I fell in love with this dress when I saw it at Express.  It was the last one and in my size so of course I knew that it was meant for me.  I actually bought this the day before New Years Eve so I really lucked out.  I have been wanting to wear a gown of some sort for awhile now and even though this dress isn't a full gown, it still did the trick.  I love the fit up top and how flowy the dress is in the back.  I kind of felt like I was getting married or something lol  This might be the closest I get to a wedding dress for quite some time 🙂
For my makeup I went with nude lips and more of a dramatic eye.  I have been mixing MAC Creme Cup with MAC Hot Gossip lately and I really like the mix.  I kept my accessories really simple.  I decided on hanging earrings instead of a necklace so that I could keep my neckline open and not take away from the cut of the dress. I really love the rhinestone heels on these shoes but since the dress is so long in the back they didn't really show.
All I can say is that for me, this was the perfect outfit to bring in the new year! I had so much fun last night and I am just so excited for 2013.  I somehow managed to get through this crazy holiday season and now I am really looking forward to spring!  I recently booked a trip to LA and I will be leaving in 2 weeks.  I need some new inspiration and a mini getaway.  I will definitely be blogging during my stay 🙂
HAPPY NEW YEAR MY BEAUTIFUL LOVES!
<3