Happy hump day dolls! I finally feel like myself again.  I was so out of it the past few days and literally attached myself to the bed.  But all is well now and back to normal.  I'm doing a contest giveaway (details at end of post) with
High Class Rebel
 on instagram.  We are having everyone upload an outfit showing off their rebel side, so I decided to do mine today 🙂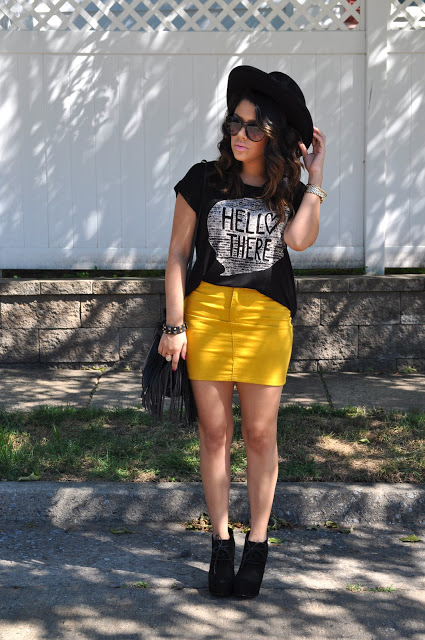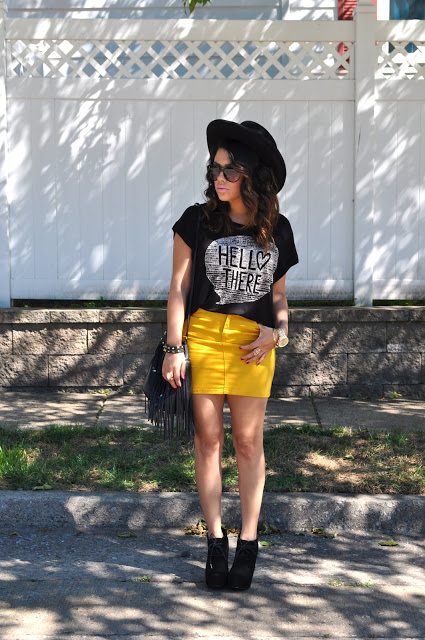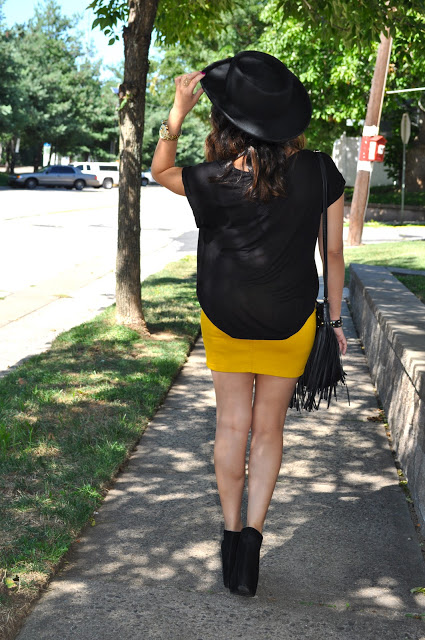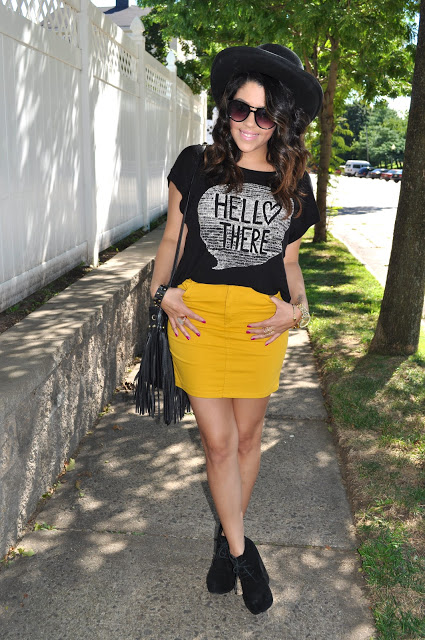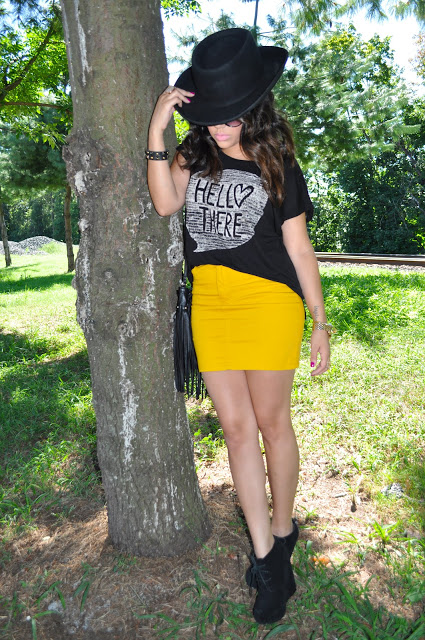 Shirt & Skirt: H&M
Wedges: Bakers
Hat: Nasty Gal
Bag: H&M
Sunnies: Target
I love graphic tees even though I don't wear them often.  I thought this Hello There one was super cute.  I wanted a nice pop of color, so when I saw this mustard jean skirt I knew that it would be the perfect match.  I tucked the top in loosely to give it that casual vibe.  I love doing this.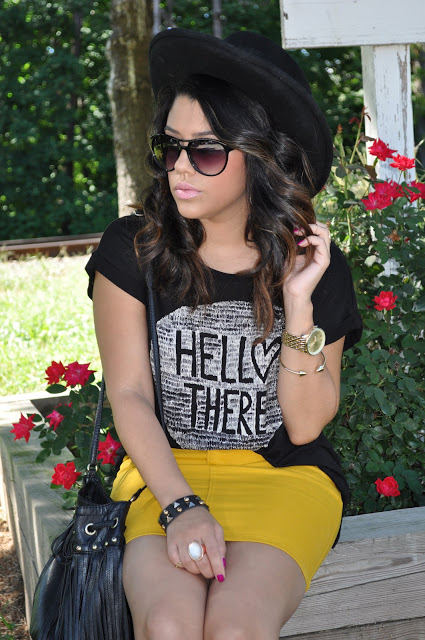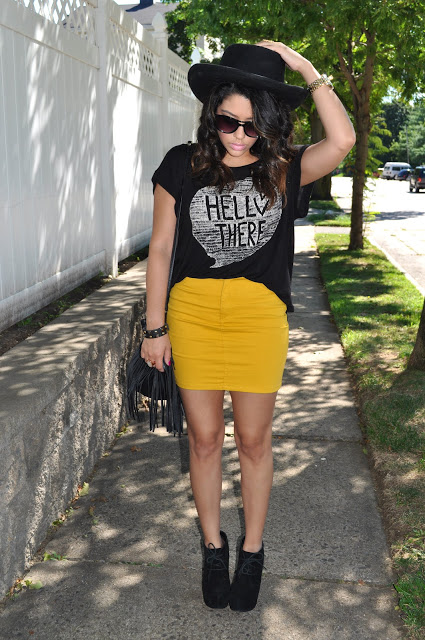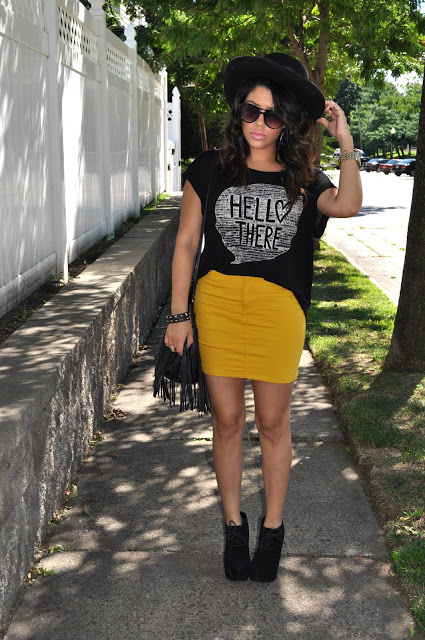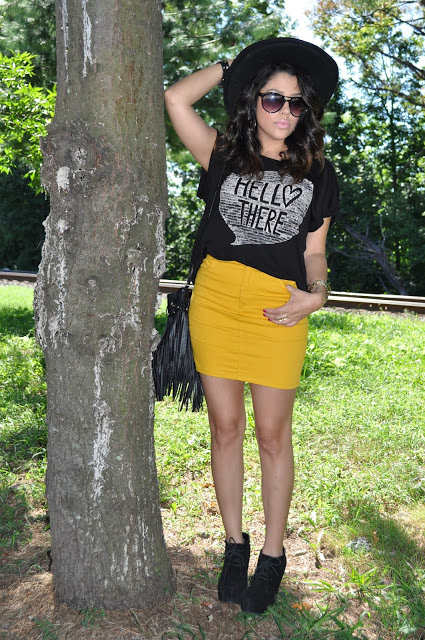 As soon as I tried on these pieces I knew instantly that my Nasty Gal hat would be a great addition to this outfit.  It really helped bring this whole look together.  Since summer is almost over and I am super anxious for the fall, I decided to mix in a little of the upcoming season by wearing my wedge booties.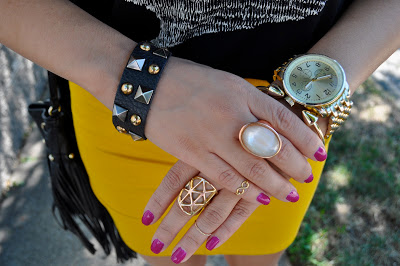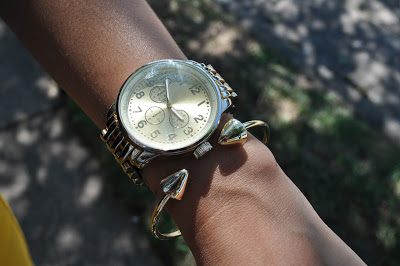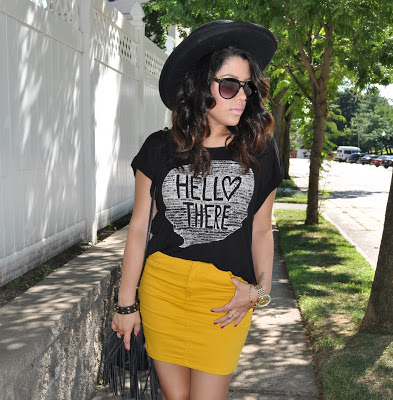 I have on the spike bangle that will be given out to 2 winners on my instagram contest.  I love this and it goes perfect with my whole rebel vibe I have going on today.  Also wearing my Target watch and studded leather bracelet.  Finishing touches were MAC Creme Cup lipstick and my oversized sunnies.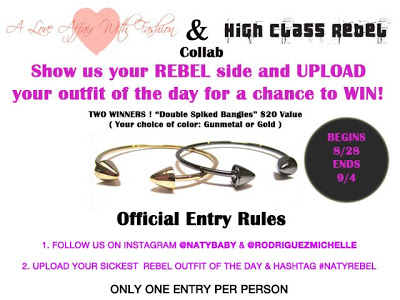 Enter on Instagram to win one of these bracelets!
XO