Happy Monday & Happy Columbus Day! I wore this outfit to an event last week for X-Rated Fusion's new flavor, Tropix. The whole theme was based around the color yellow. Then afterwards I celebrated a friend's birthday at Dos Caminos. It was such a fun night!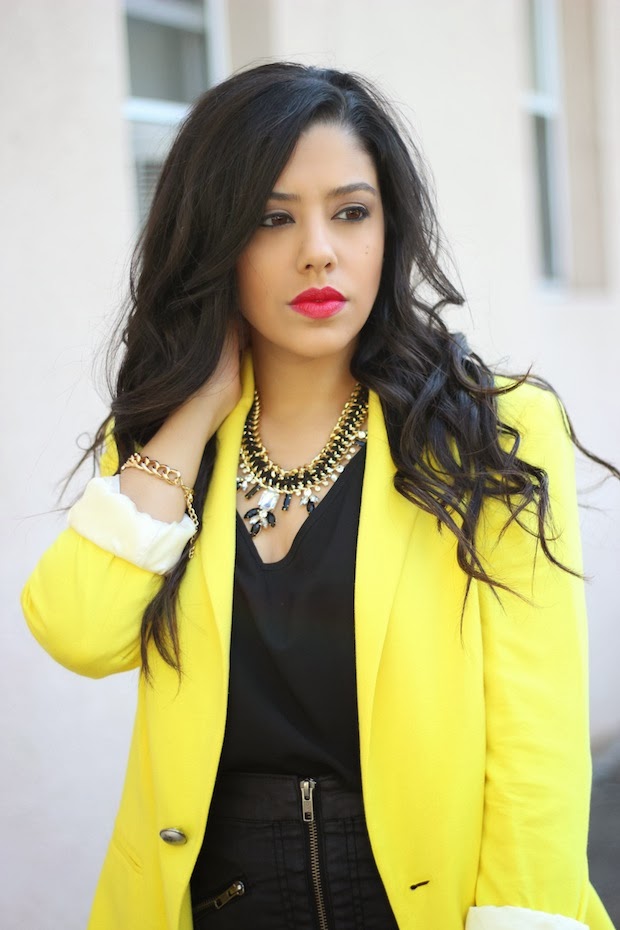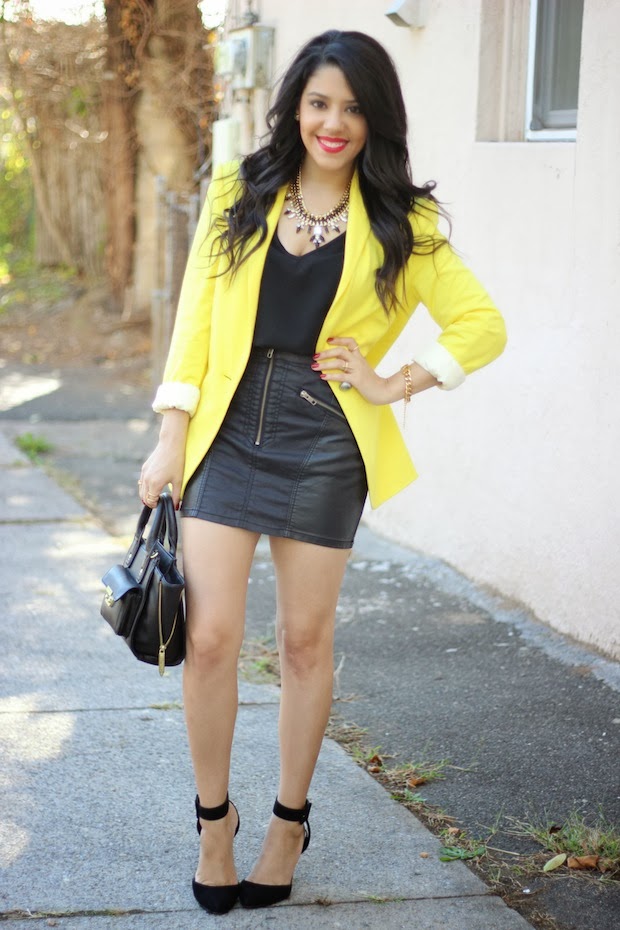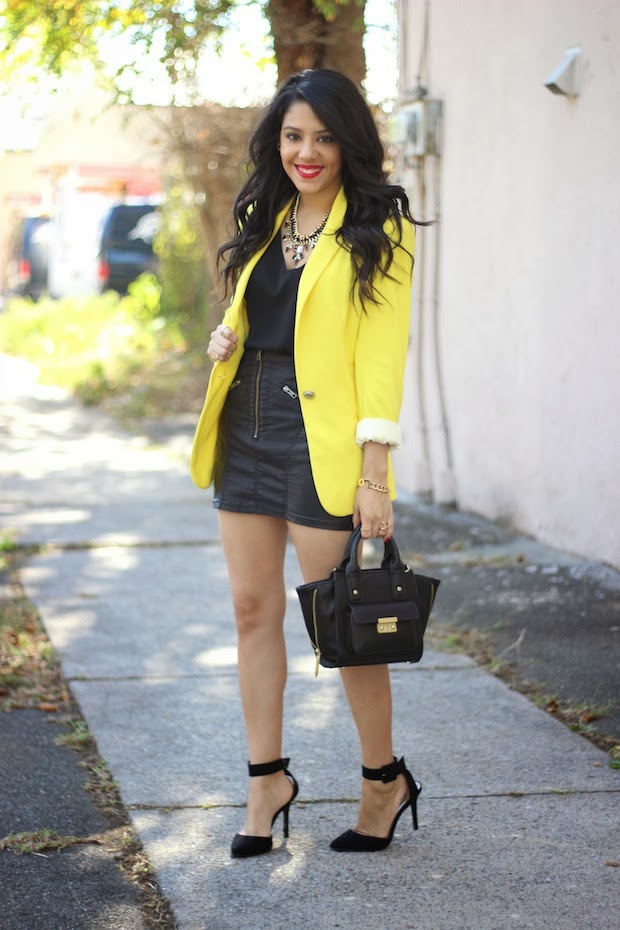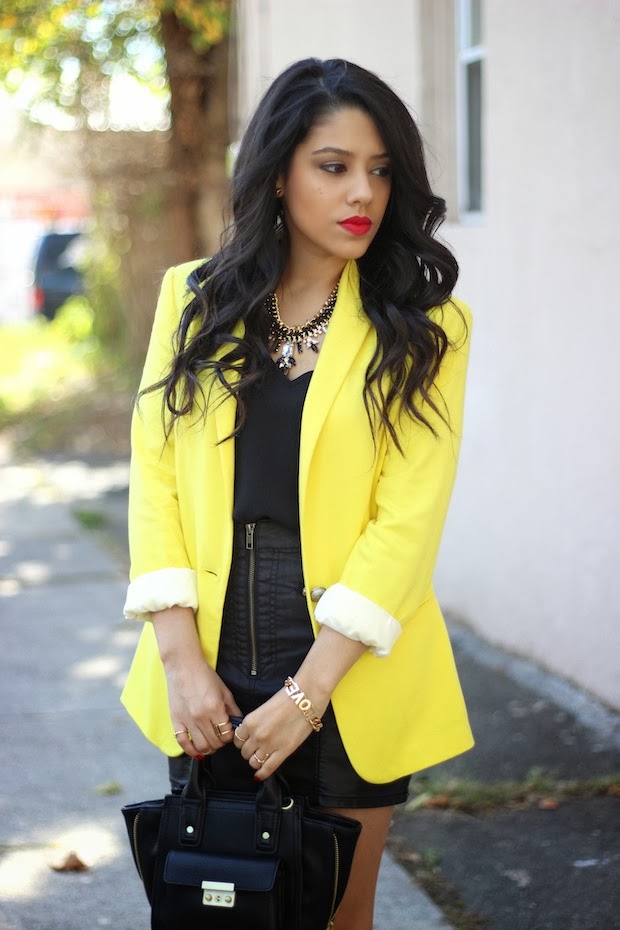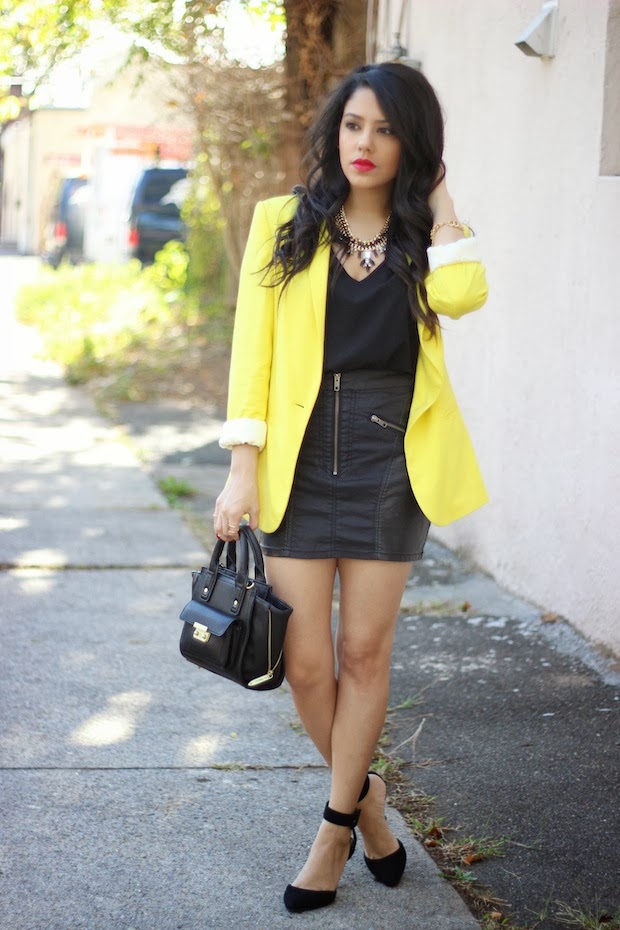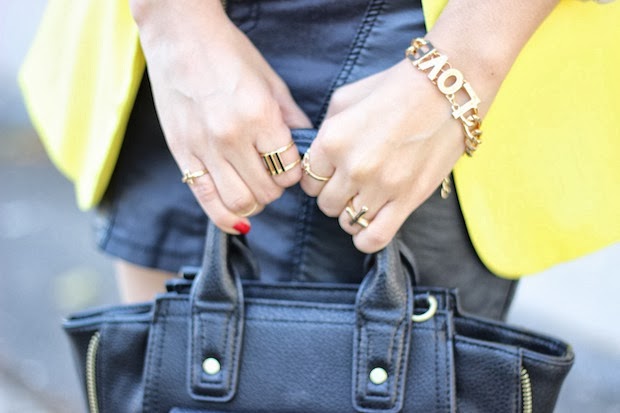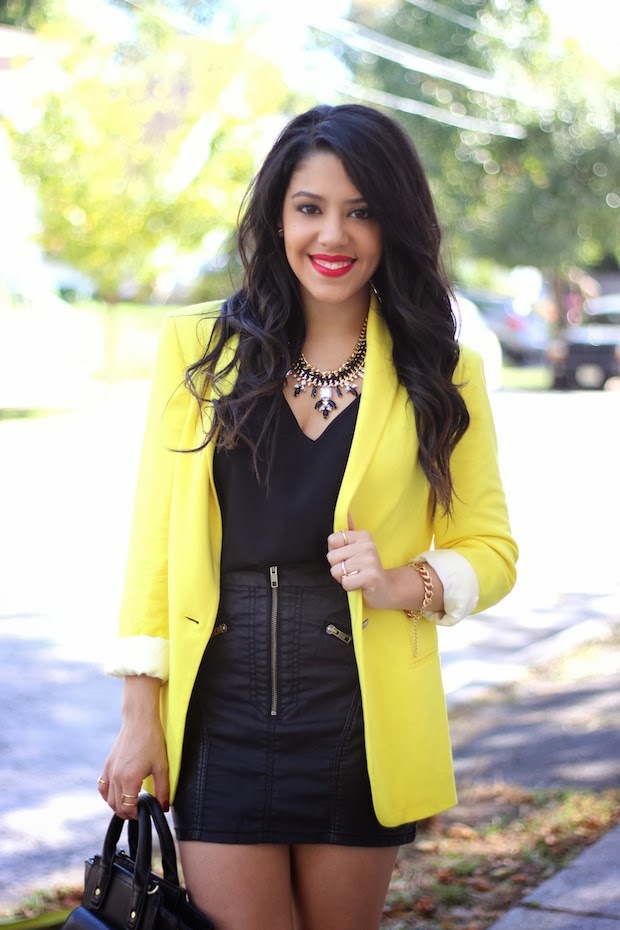 Love Bracelet:
Tanya Kara
/ Bag: Phillip Lim For Target
I have definitely lost count of how many times I have worn this yellow blazer since I bought it over a year ago. I'm actually surprised that it's still in such great condition. These are the types of pieces that I prefer to invest more money in. When it comes to items that I will wear only once or twice, I don't see the point in spending a lot of money on them. Zara has always been one of my favorite stores but I always have to drive out of the way to get to the one closest to my house. I definitely need to make a trip there soon though!
To be honest, I had no idea what I was going to wear until 20 minutes before leaving. I only knew that I wanted to wear yellow and this gorgeous necklace from
Prima Donna
. After trying on what seemed to be almost everything in my closet, I just started piecing a few things together and this is what I ended up with. I wore this skirt only once before and this top is the same one from my
Leopard & Leather
post, just the other side of it. I always used to buy something new when I had an event to attend, but lately I have just been trying to work with what I have. It's crazy how many different outfit combinations we can make with the pieces that are already hanging in our closets!
Make sure to check out all of my recent posts on
Fearless Fashionista
where I blog for 4 major shopping centers in New Jersey. I cover a bunch of different fashion & beauty topics and always highlight items that can be found in those 4 malls.
Have a great day loves <3