Tis the season to be jolly! lol but seriously, it really is! Invites for holiday parties are going to be coming very soon if they haven't already.  I actually received a request on my instagram to do a post on holiday outfit ideas.  There's so many different choices and this is just one of them, but I thought that I would base today's look off this idea.  I was invited to a last minute event for tonight and if I am able to attend, I think that I will wear this!
Details 
Top, Skirt, Belt: Forever21/ Coat, Tights: H&M/ Clutch: Aldo/ Shoes: Bakers
Here's the story about this skirt.  I got it literally 3 or 4 years ago.  My intention was to wear it to a Christmas party but we got hit with a snow storm that day and I was never able to wear it.  Finally last year, I wore it out for the first time.  I was thinking of giving it away but I am so happy that I kept it because it's super cute! What better color than red to wear during these holiday festivities?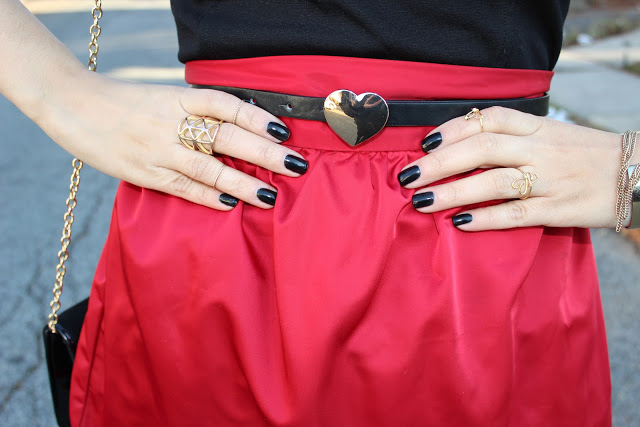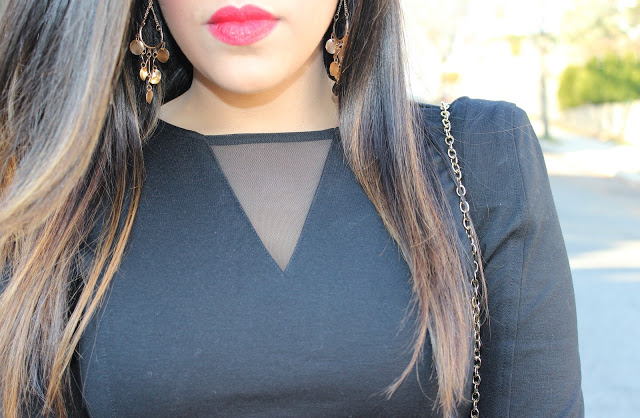 I got this top yesterday and I was so anxious to wear it because the fit is amazing and I love the mesh triangle in front.  I bought it purposely to pair with a skirt or pants.  I added my favorite belt to throw in some gold along with my other accessories and bring the whole look together.  I really like the red, black and gold combo.  Very chic, very holiday.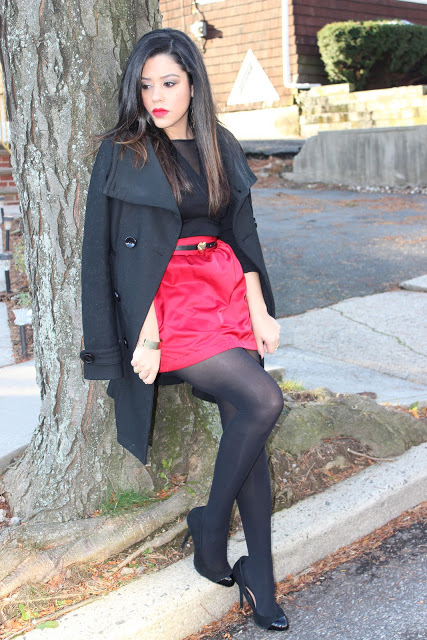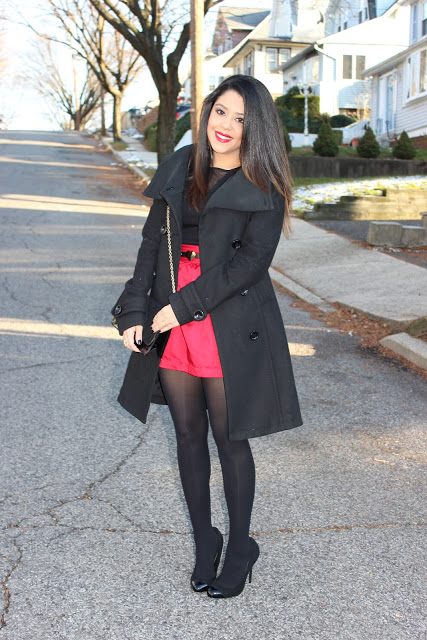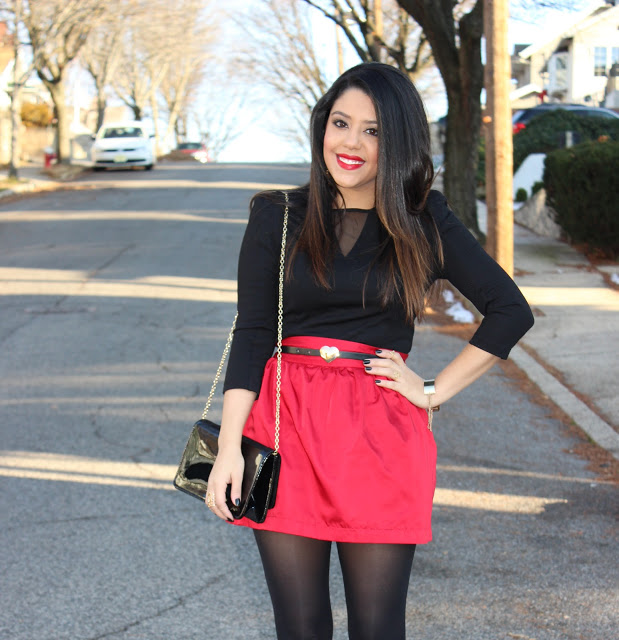 I have on one of my favorite coats.  It's the perfect length to wear with dresses and skirts.  I'm wearing my cap toe heels (love the contrast in materials) This is an example of a really simple holiday outfit by adding in a nice pop of color.  It's fun, girly and classy, everything I look for in an outfit!  When deciding what to wear for parties this season, think of vibrant colors, sparkles, and anything that will make you stand out and look fabulous 🙂
If I make it to the event tonight I will be sharing photos with you all tomorrow.
Kisses
<3