Happy Friday! I'm excited to announce my fun holiday collaboration with
Tommy Hilfiger
at their store in the Garden State Plaza Mall! This week, I went to the store and got to style one of their mannequins. I also got to pick my favorite pieces and create my own rack where they will be displaying my blog's logo as well as custom hangtags for all the pieces. It will be up in the store for the next few weeks. I must say, it was a great feeling and definitely a lot of fun! I will be posting teaser pics on my blog and all social media platforms, giving you a sneak peek at some of the items that I chose. I hope that all of you who live in this area will go to the Garden State Plaza and check out both my mannequin and rack! So for this post, I am revealing two of the pieces that I picked, as well as a few photos from my visits to the store 🙂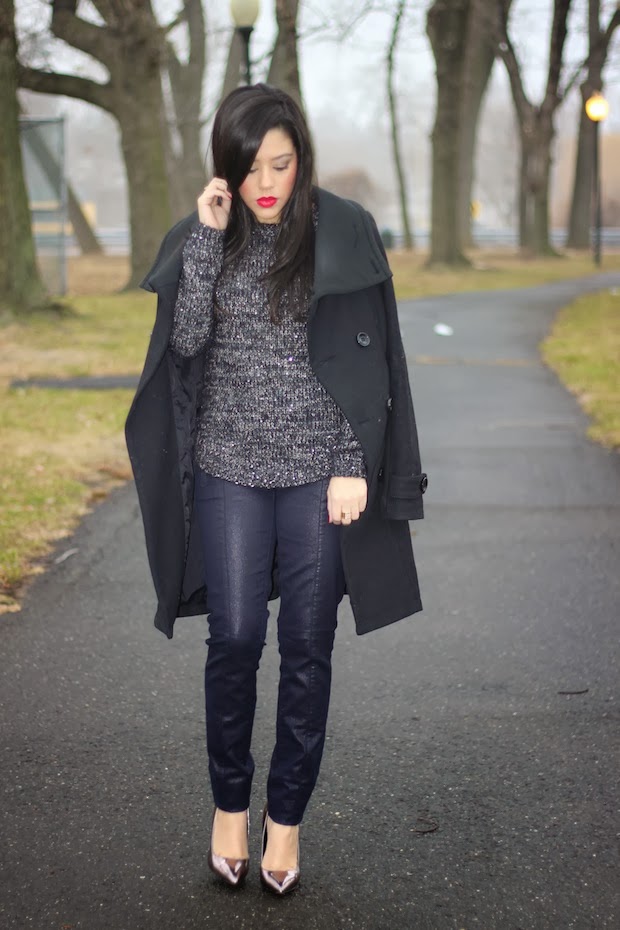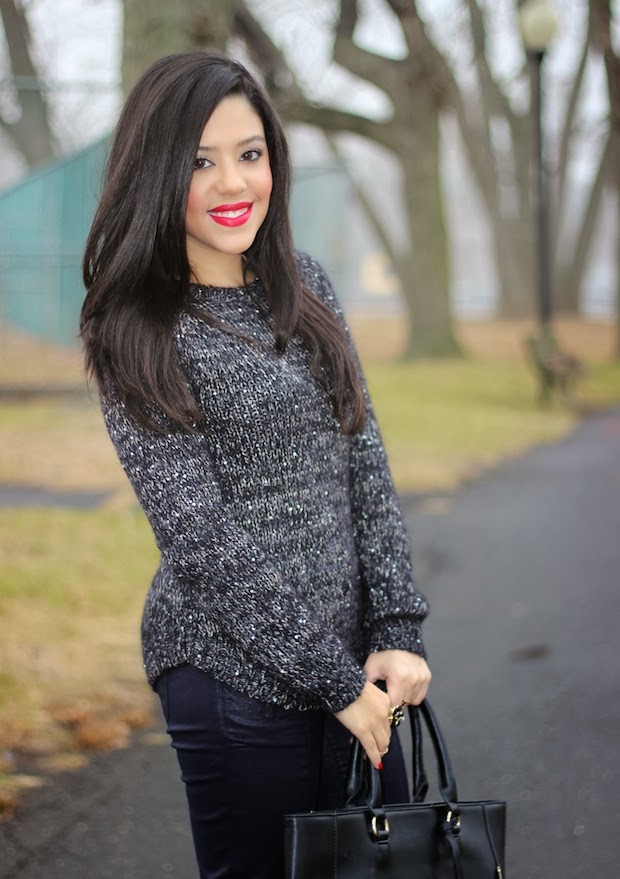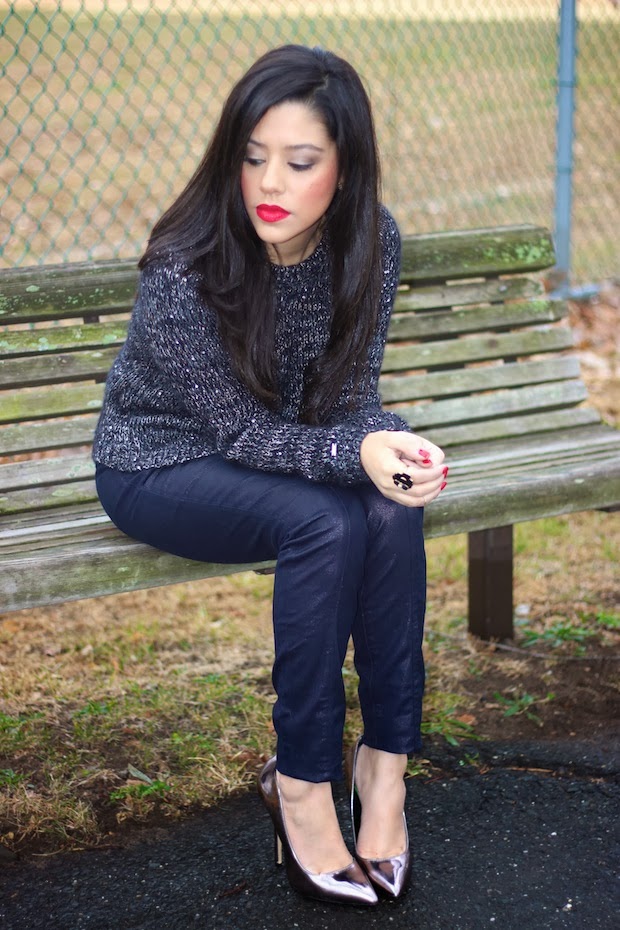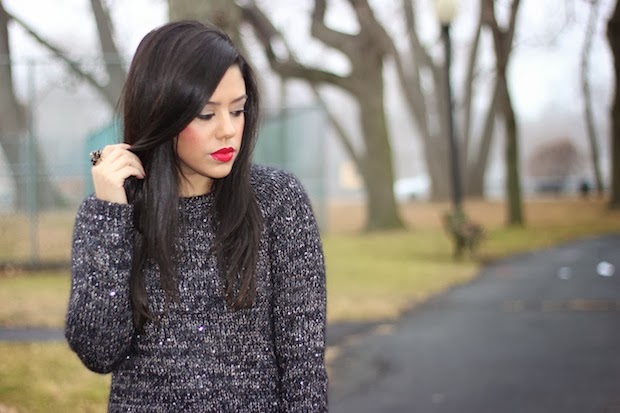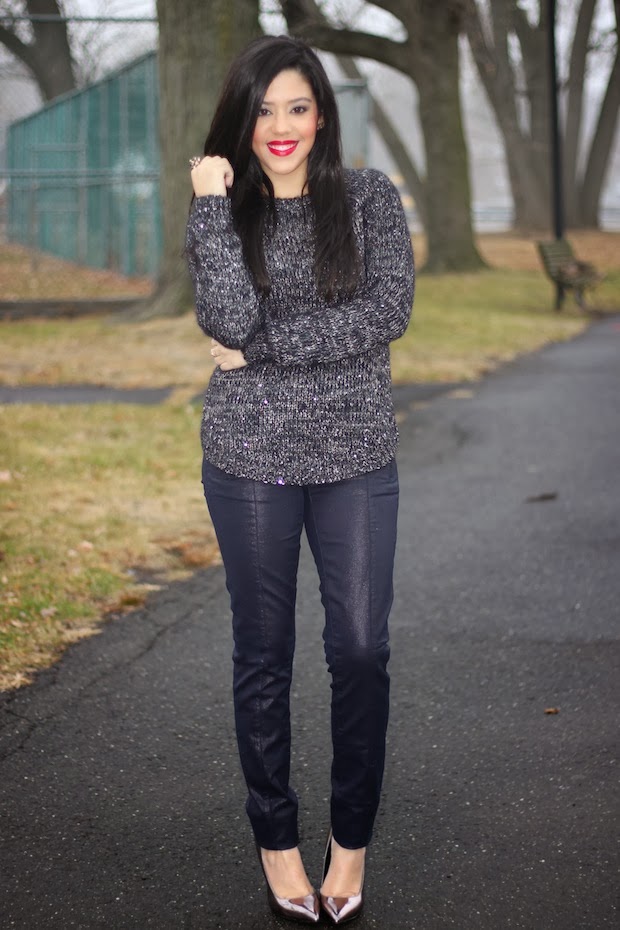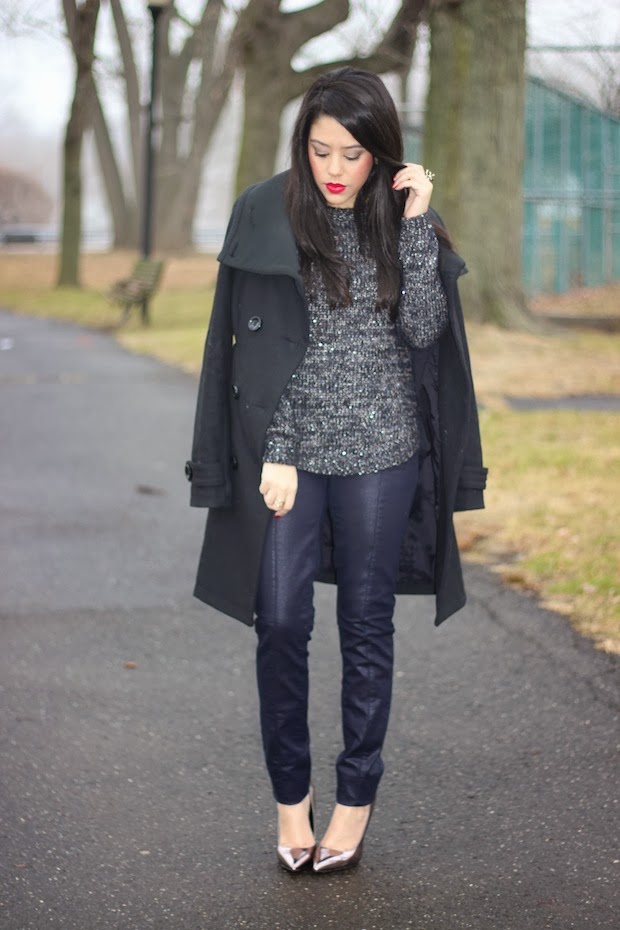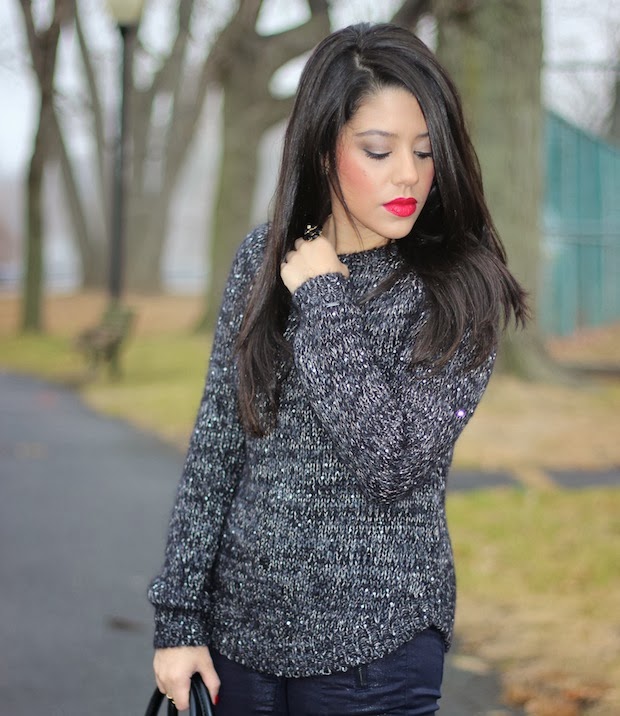 Shoes: Steve Madden (
similar)
/ Coat: H&M (old)
It's sweater weather and I am definitely having an obsession with them lately. I loved the sequins in this one as well as the fit which is why it was one of the items that I chose. It's great for the holiday season especially because it will add a little bit of shimmer to your outfit. I thought it went great with these coated jeans which also have a little shimmer. I must confess though, I totally thought that these were black! I think I am color blind when it comes to black and navy blue lol I've done this a few times before. Once I took these photos, I saw their true color. Oops! I still love them though. They're definitely a nice change from regular denim and a little dressier too. I am loving metallic and all things sparkly at the moment which is why I went with these shoes. I have a feeling that I am definitely going to be wearing these a lot this season.
Now here's a few pics from the store.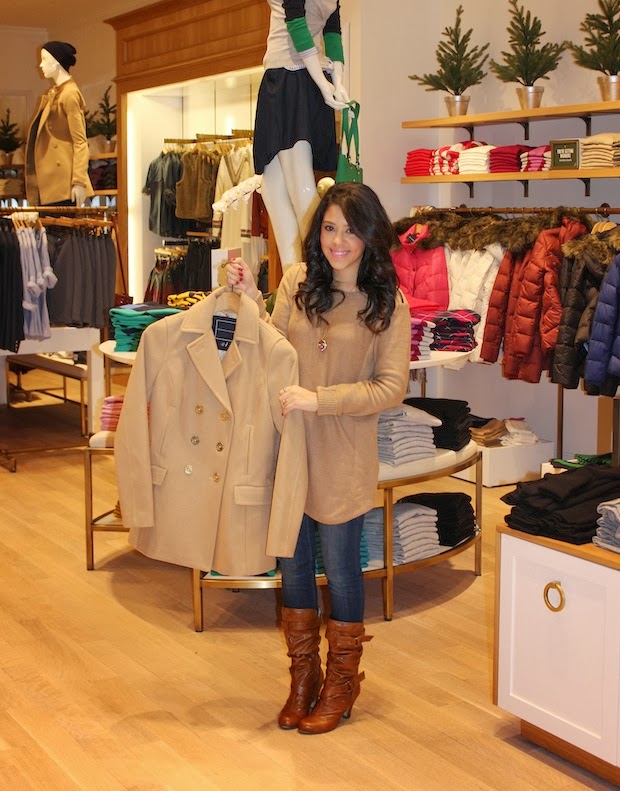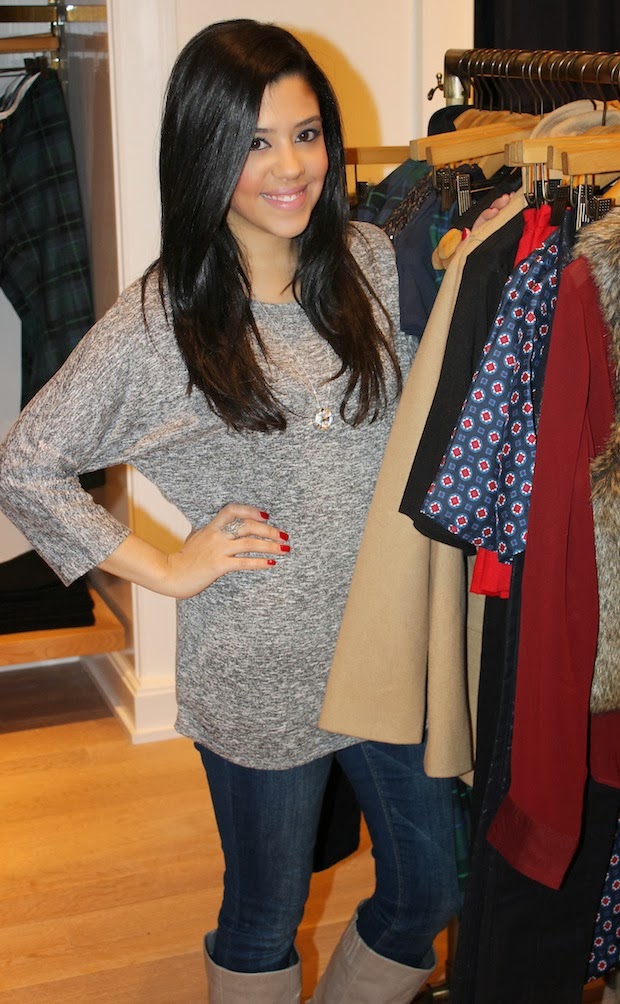 That's just a little sneak peek and I can't wait to share more! Please let me know if you check it out at GSP, would love to know what you thought! 🙂
Happy Weekend loves
<3

* This has been a sponsored post in collaboration with Tommy Hilfiger. This post was written by me and expresses my true opinions.