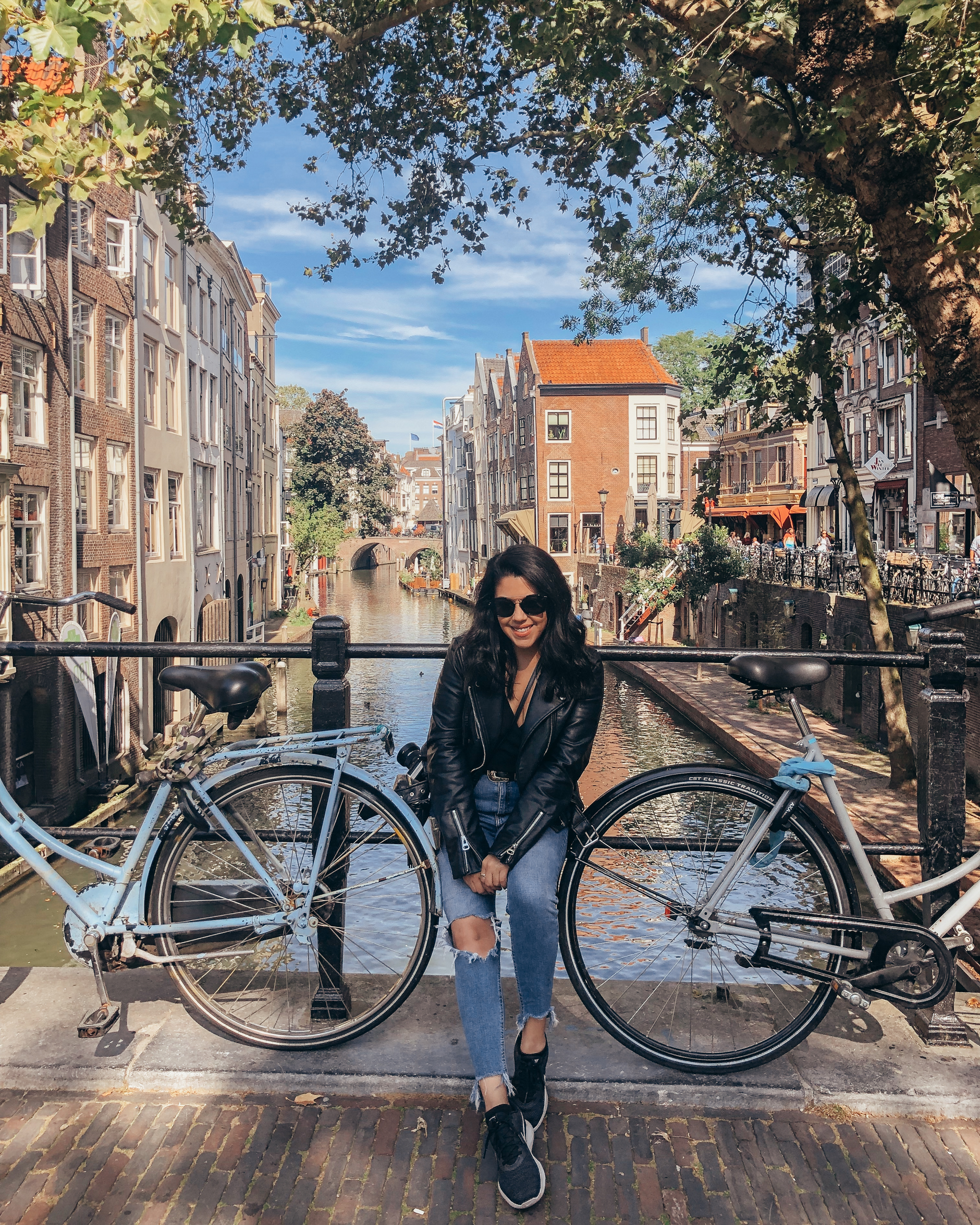 For the sake of getting all my travel posts up sooner rather than later, they're going to be a bit out of order in terms of my itinerary. I have the most content to share from Amsterdam and Brugge so those two posts are coming next!
On my last day in Amsterdam, I decided that I wanted to check out another city in the Netherlands. Utrecht – some people call it "Amsterdam's cool little sister" – had been on my radar for quite some time, especially since it's a short 25-minute train ride from Amsterdam. I first heard about this city through one of my favorite travel bloggers, World of Wanderlust, and quickly added it to my list in case I ever got the chance to visit the Netherlands. There's a lot of other cities that I had hoped to see, like Rotterdam and The Hague, but since I was pressed for time I decided to just spend the morning and part of the afternoon in Utrecht before making my way back to Amsterdam.
In case you haven't heard of it before, Utrecht is a university town that dates back to medieval times. It's the fourth largest city in the Netherlands although it still gave me a little bit of that small town feel – at least the parts that I got to explore. It's absolutely beautiful and reminded me of a smaller, less touristy version of Amsterdam. I'm always drawn to places that feel more "off the beaten path" on my travels.
A fun fact that I found during my research: According to BCC travel, Utrecht is the fourth happiest place in the world. It provides all the big city amenities while still maintaining a small town vibe. Love that!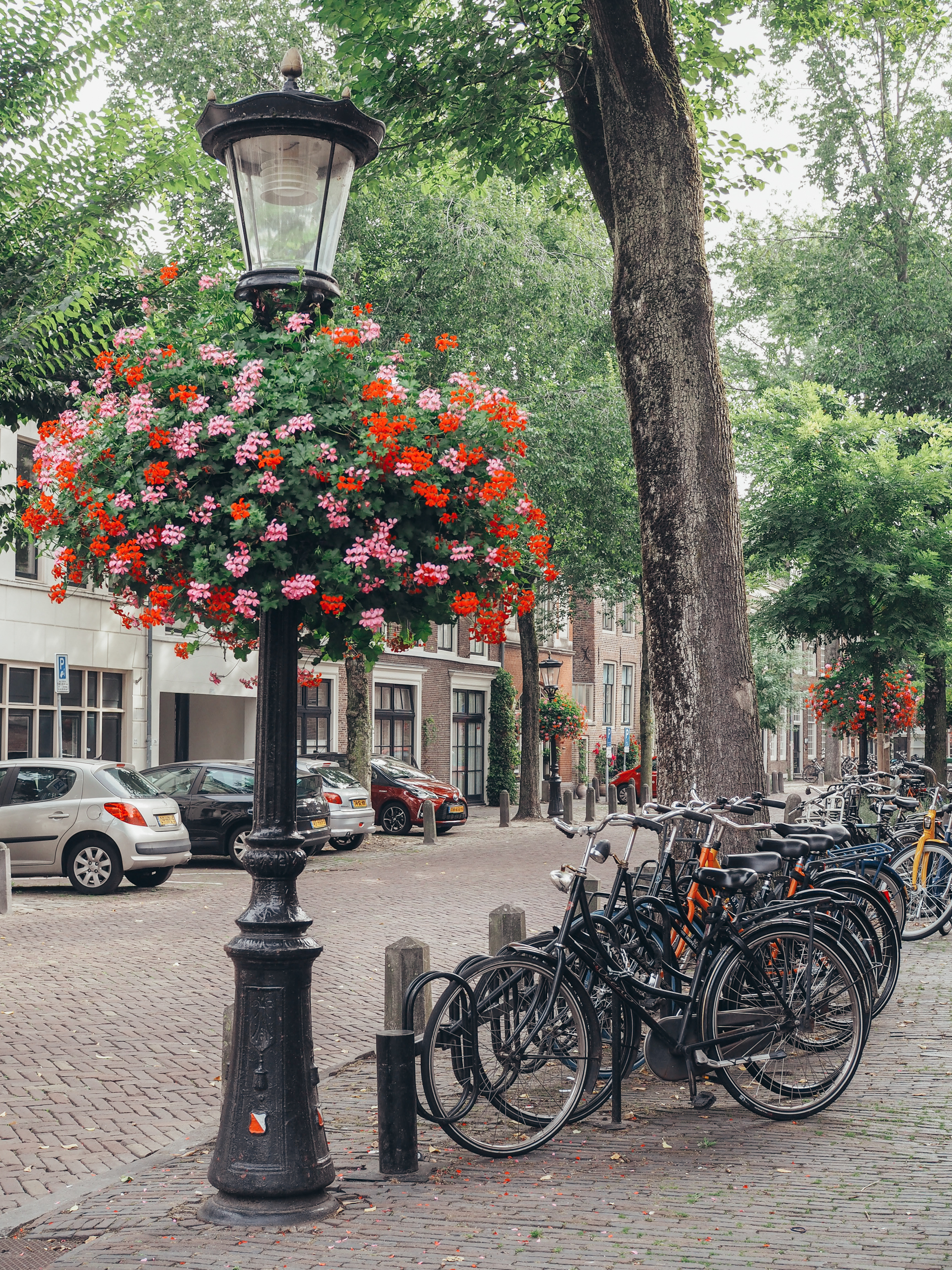 GETTING THERE FROM AMSTERDAM
Take The Train – I purchased my ticket directly at Amsterdam Centraal that same morning. I had first looked up the schedule online and the trains to Utrecht were pretty frequent throughout the day. A round trip was less than 20 euro and once you have the ticket you can get on any of the trains that day. I liked that I didn't have to commit to a specific time.
I arrived early on a Sunday morning a little before 9am and walked from the train station down into the city center. (about 5-10 minutes) I hadn't known that the stores weren't opening up until 12pm that day, so initially I kept wondering where everyone was! It was nice to explore part of the city before the rush of people because by noon the empty streets were filled.
I honestly didn't have a clue where I was going or what I would do here. I used my maps to pinpoint where the Dom Tower was since it's located in the center. Once I found it as my landmark, I explored around there.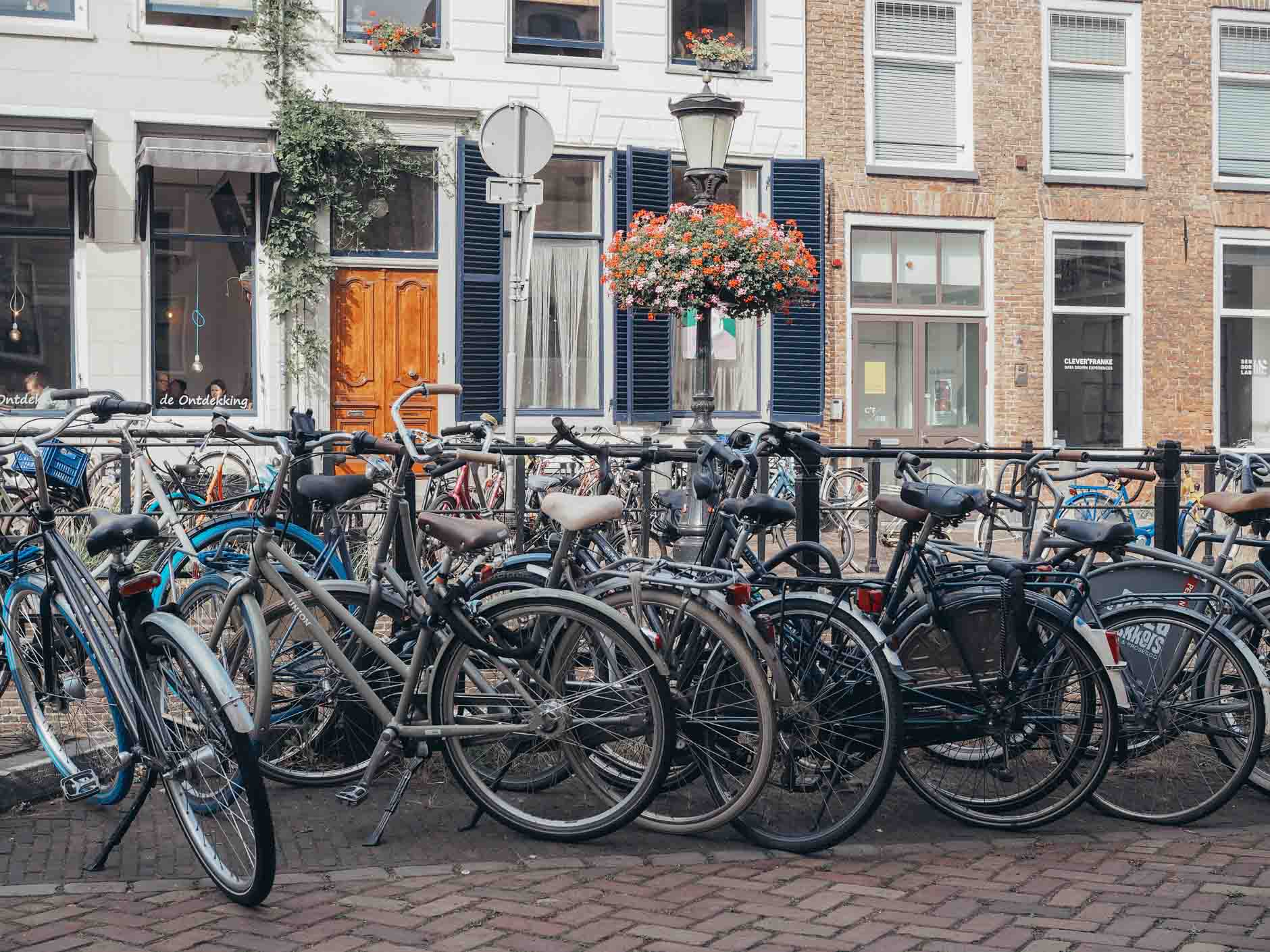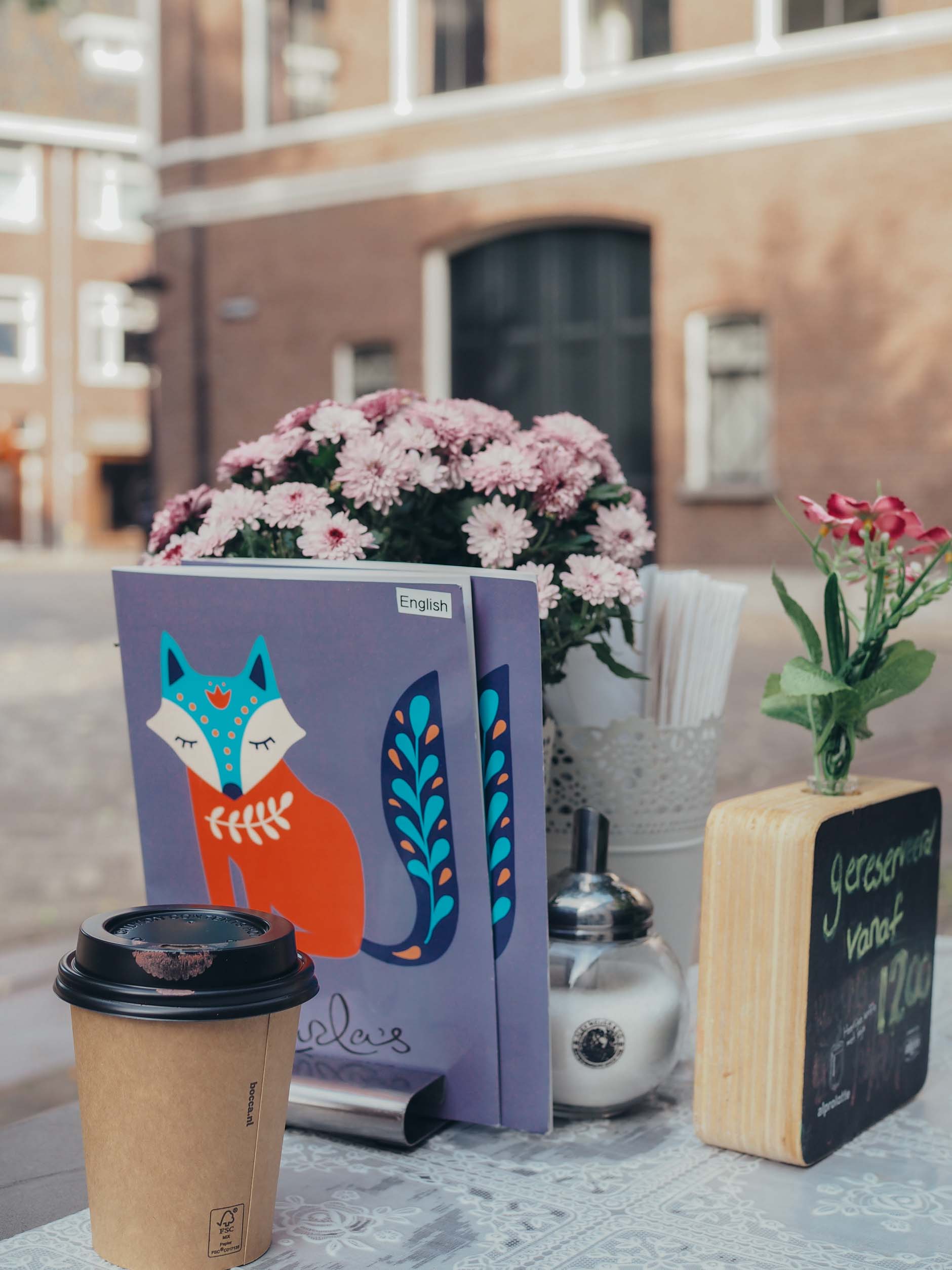 GRAB A COFFEE AND GET BREAKFAST
Carla's Conditorie – Located behind the Dom tower. I came here for a cup of coffee when I first arrived. There's an outdoor area to sit outside and just gather your bearings. Inside they also have little pastries that you can quickly grab.
Da Bakkerswinkel – This was a little outside of the main center area and I wandered over here for a late breakfast. Got the french toast. It was good!
Stach – They had this bakery in Amsterdam too. You can get cookies, sweets, pastries and sandwiches!
THINGS TO DO 
Dom Tower – You can purchase a ticket to climb this historical tower (465 steps!) You have to do a guided tour as they will be stopping in a number of places on the way up to share about the history and construction of the tower. It's the highest church tower in the Netherlands. It was initially closed when I first arrived and since I only had a few hours to wander around I decided to skip it.
St. Martin's Cathedral – This is a Gothic style cathedral that was once connected to the Dom tower, but a violent tornado back in 1674 split them in two. It has amazing architecture! It was closed when I got to Utrecht in the early morning so I didn't get to go inside, but I did wander around and saw the beautiful garden inside the courtyard. It's not very big, but you can hang outside here for a bit or walk through with your coffee to take in the view.
Canal Tour – Always a great way to see the city and learn a little bit about its history. I did this in Amsterdam and Brugge.
Castle de Haar – If I had the time I would have loved to come here! If you're staying in Utrecht for a day or two, I think this would be worth checking out.
Hoog Catharijne – Shopping mall that's right next to the train station. I walked through here and there's more than 125 shops.
Shopping/Markets – I walked through several streets that were lined with different stores. Also passed by an outdoor market on my way down into the center. Pretty sure they always have different markets!
Keep in mind that I only spent about 5 hours in Utrecht. That's not much time to experience all that the city has to offer, but I still enjoyed my morning here and I'm so happy that I decided to visit. I truthfully just wanted to wander around and explore, which I think is the best part about traveling to a new city. If you're making a quick stop by or taking a day trip here, make sure to do the same! You never know what you'll find.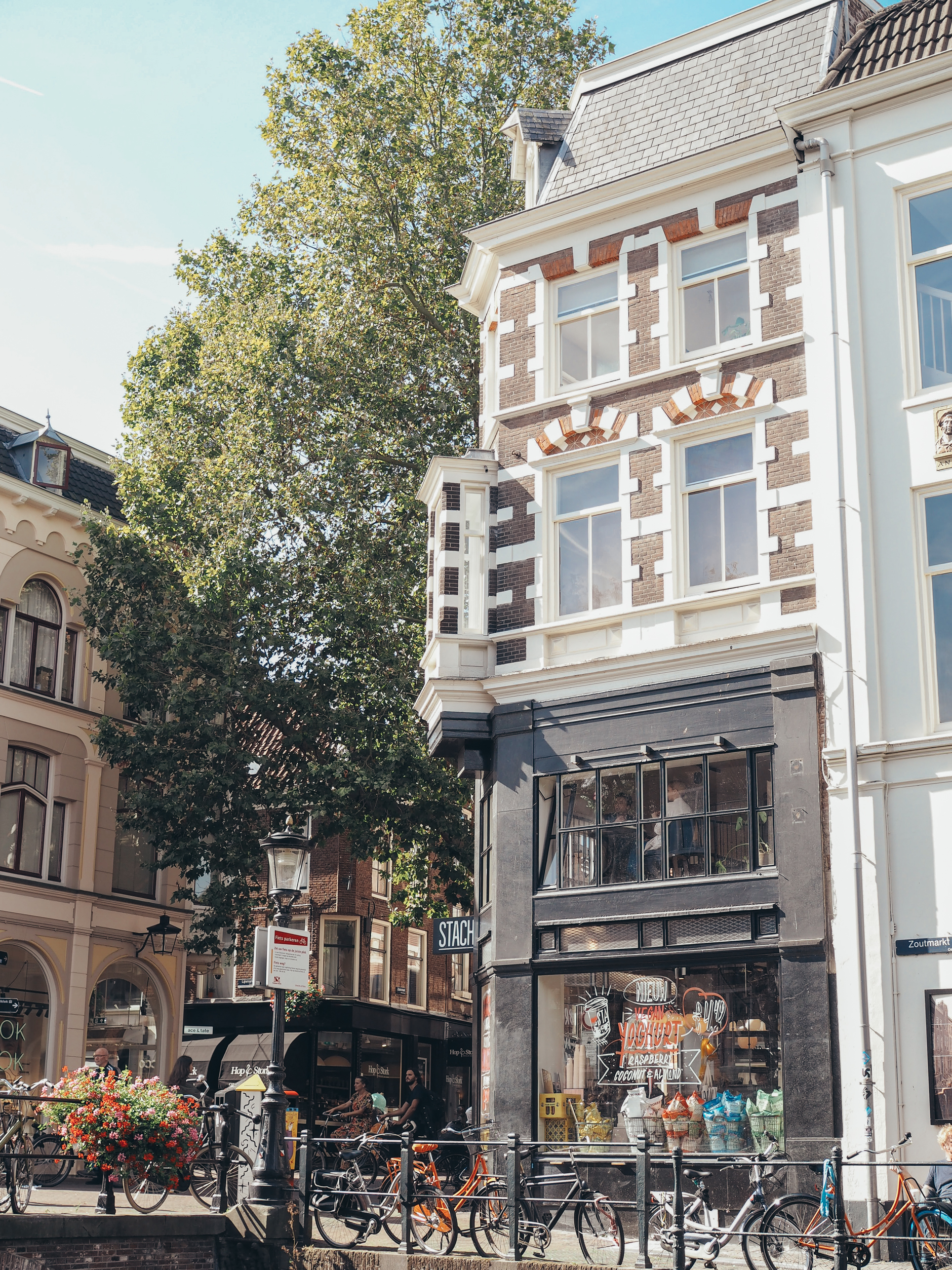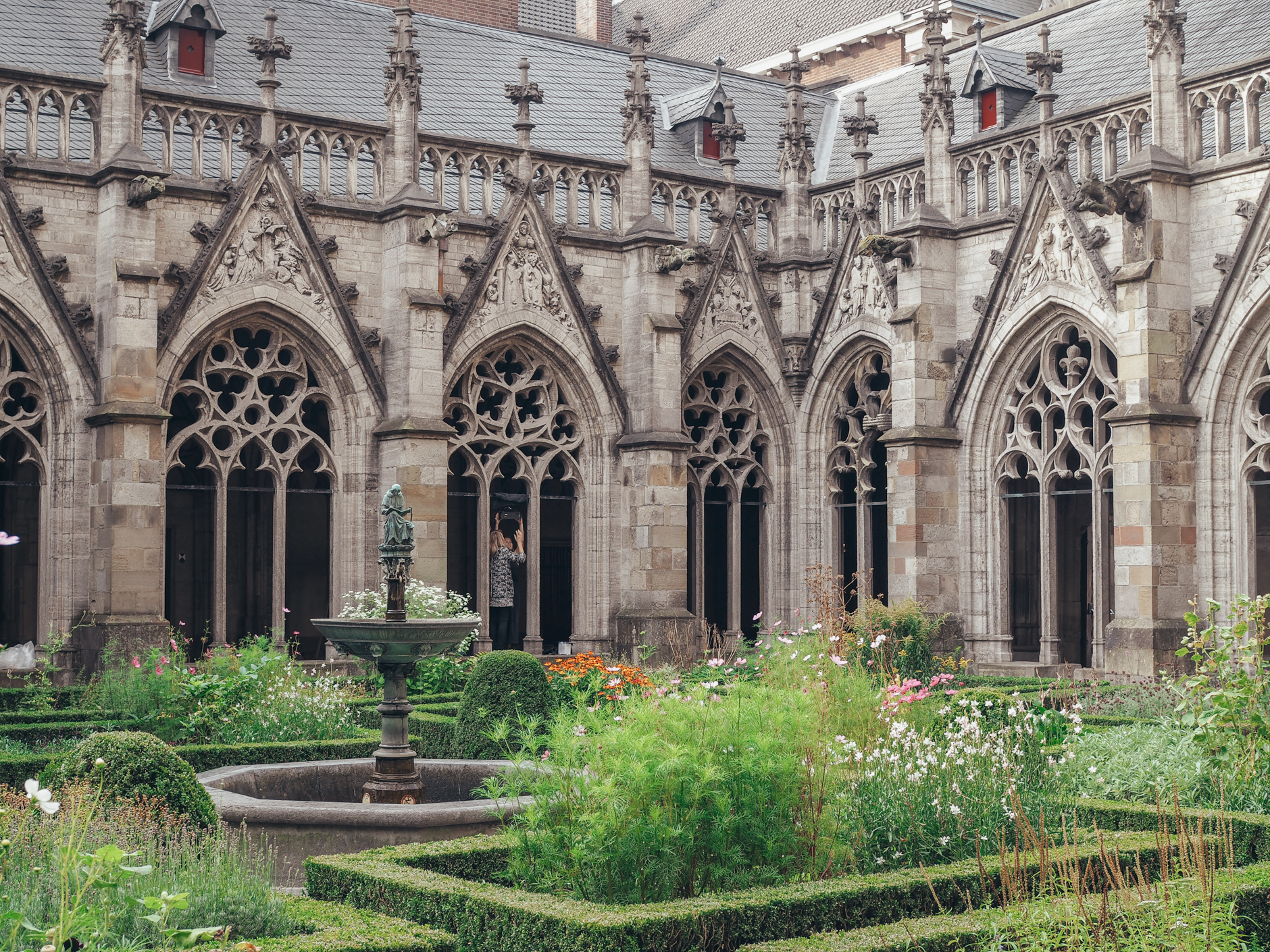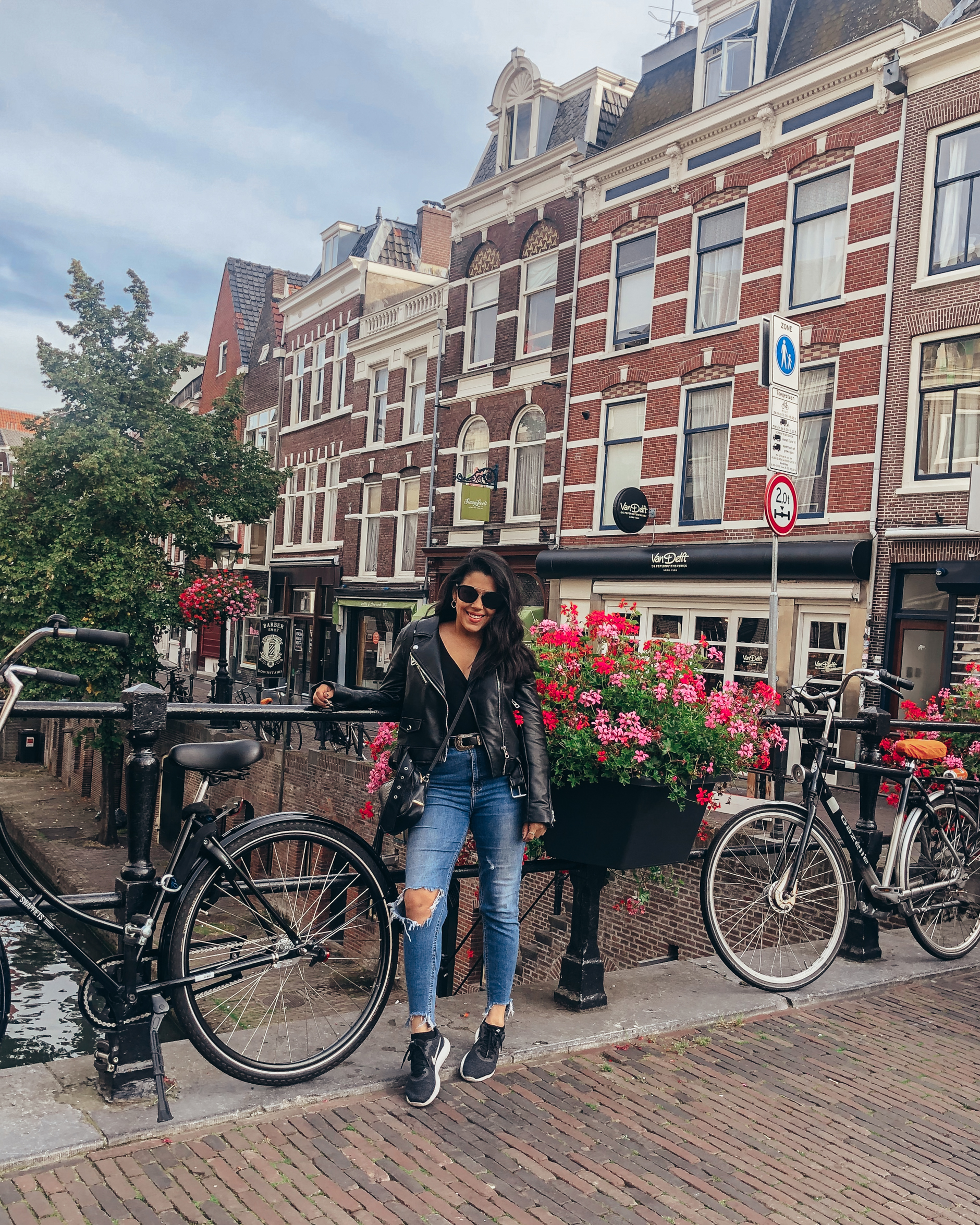 Memorable Moment 
After having a stranger take a photo for me, I completely knocked over someone's bike. Definitely an embarrassing moment as everyone around me just stared. Thankfully the girl who took my photo helped me pick it up and then I just walked away very quickly, ha! I think my face turned bright red. I've had a lot of embarrassing things happen to me during my solo trips and have been thinking about doing a post on all of them! Let me know if that's something you'd be interested in reading!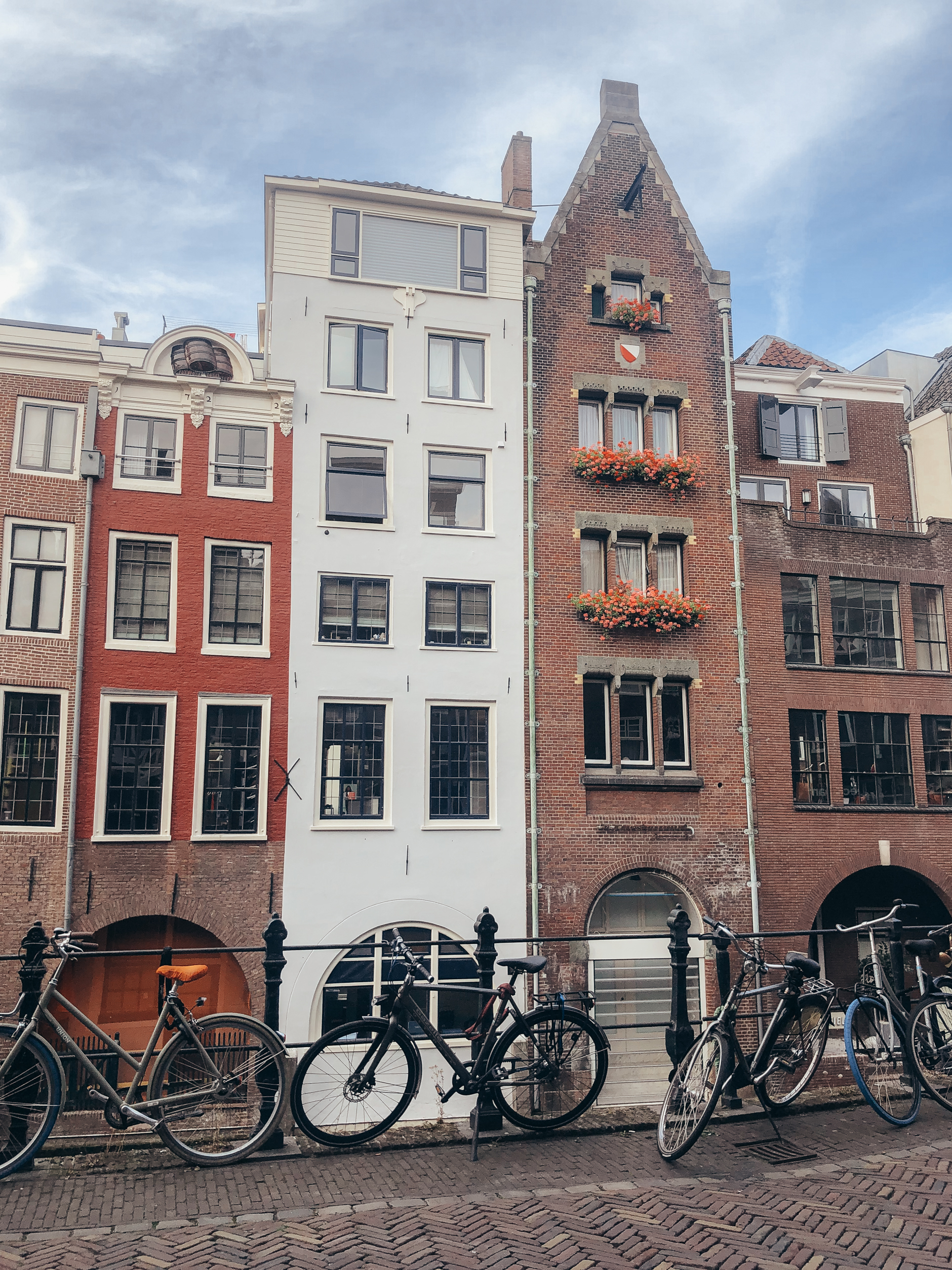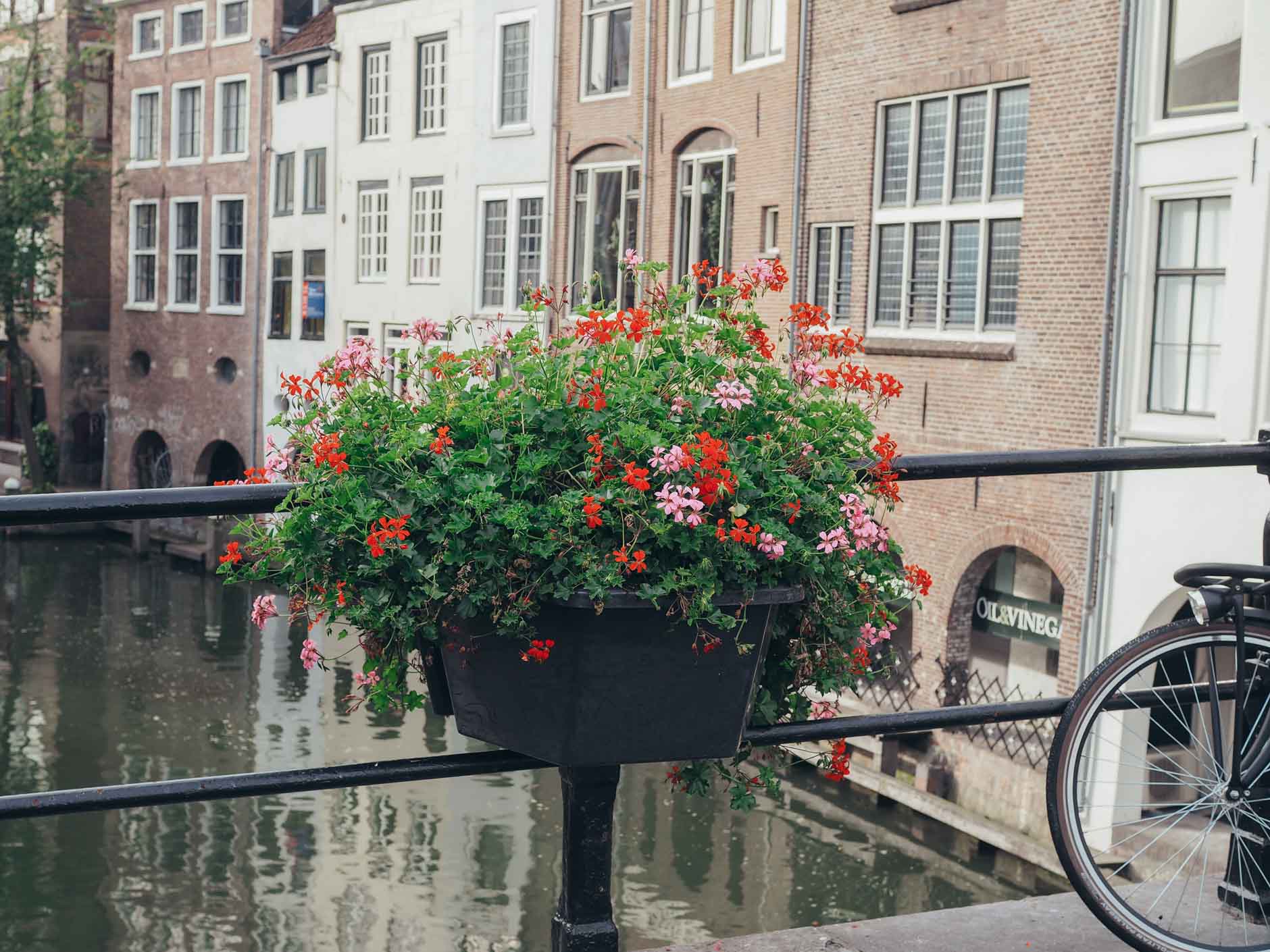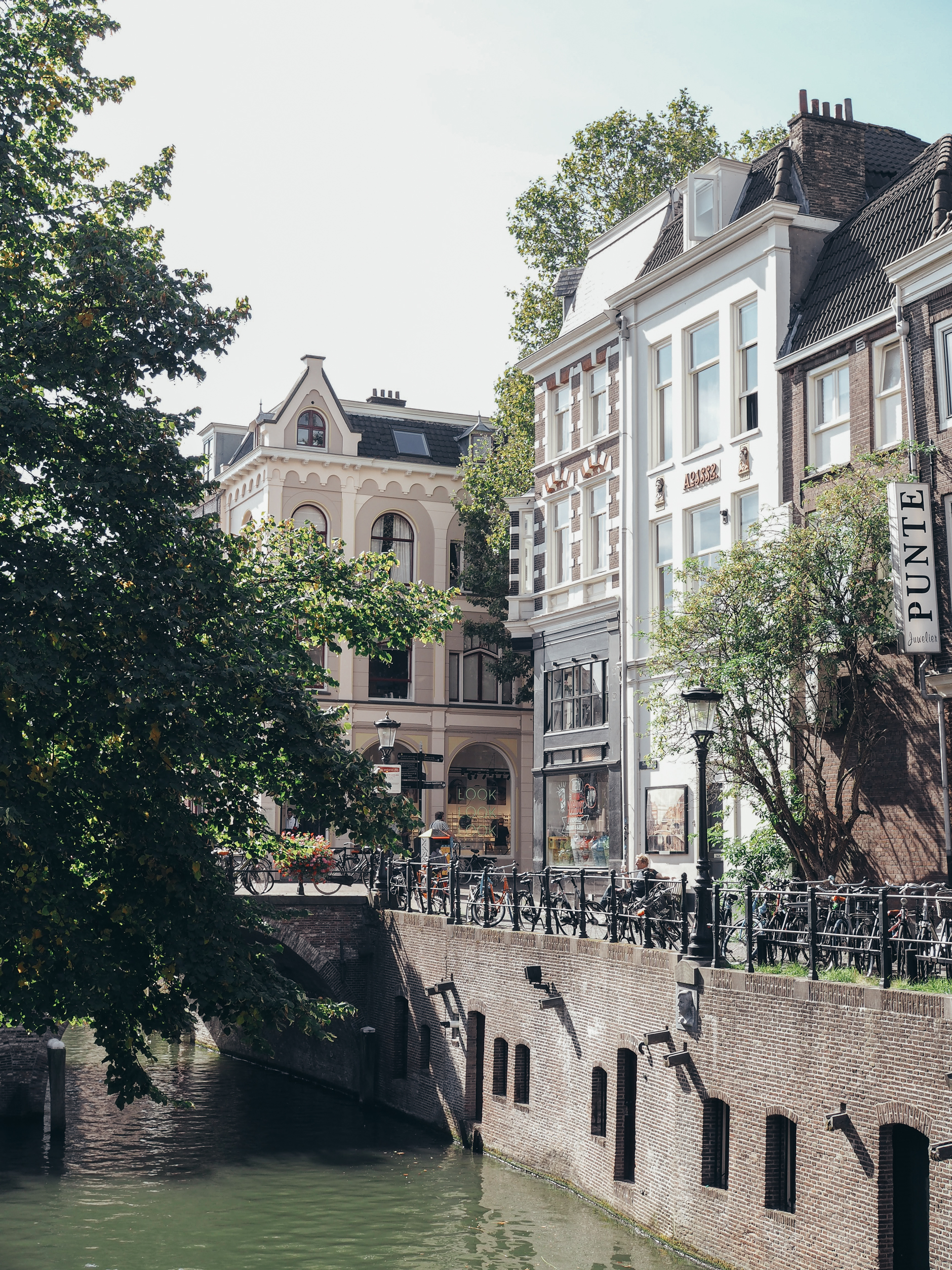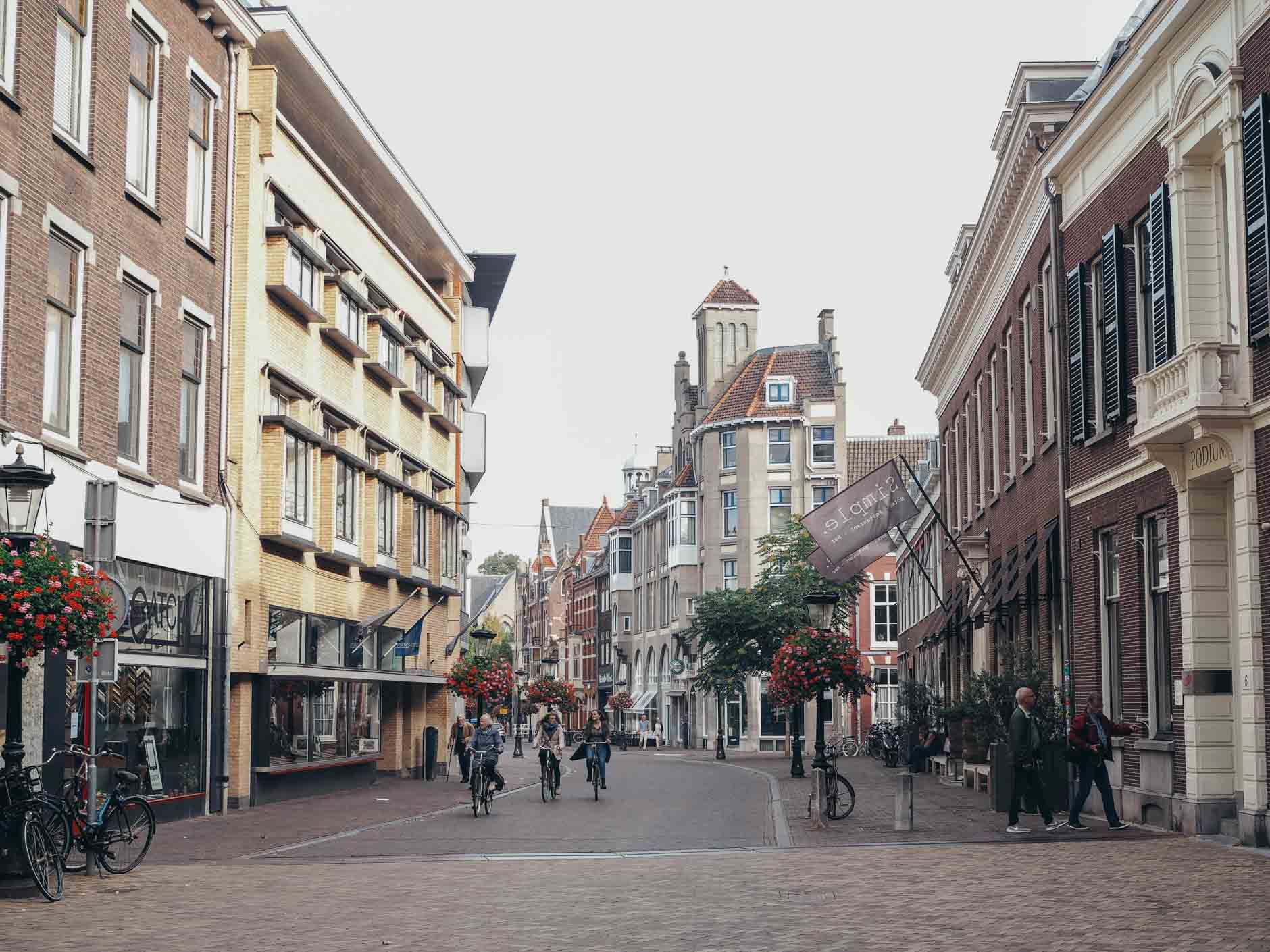 Utrecht is such a gem. It truly is a beautiful city and I highly recommend checking it out whenever you're in the Netherlands. Between the canals, colorful flowers, bike culture, architecture and friendly people, it's hard not to quickly fall in love. If I could have stayed for a full day I would have! A couple of hours was enough for me to get a little taste though. I hope that this post was a good introduction to Urecht and makes you want to visit! ❤️