Earlier in the week I showed you a day time look with the
Furor Moda
I LIKE YOU tee, so now I am bringing you into the night.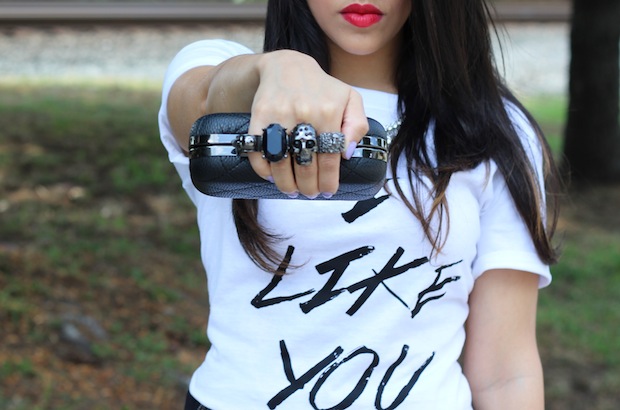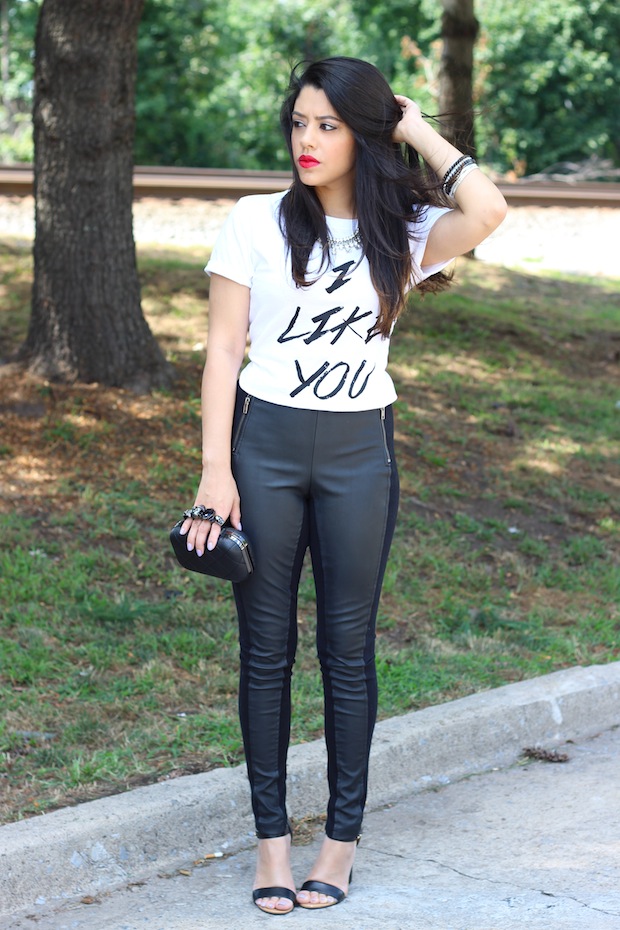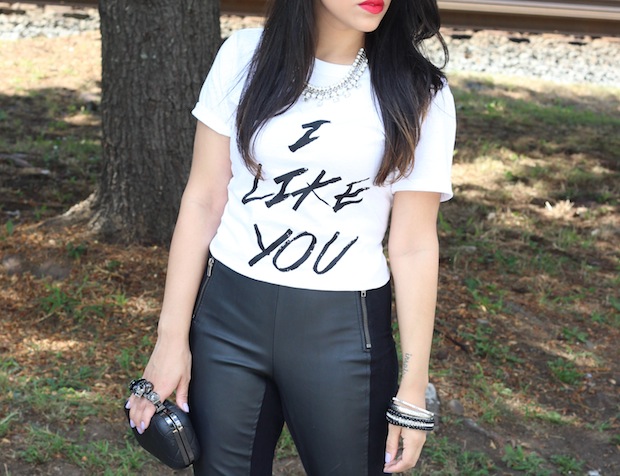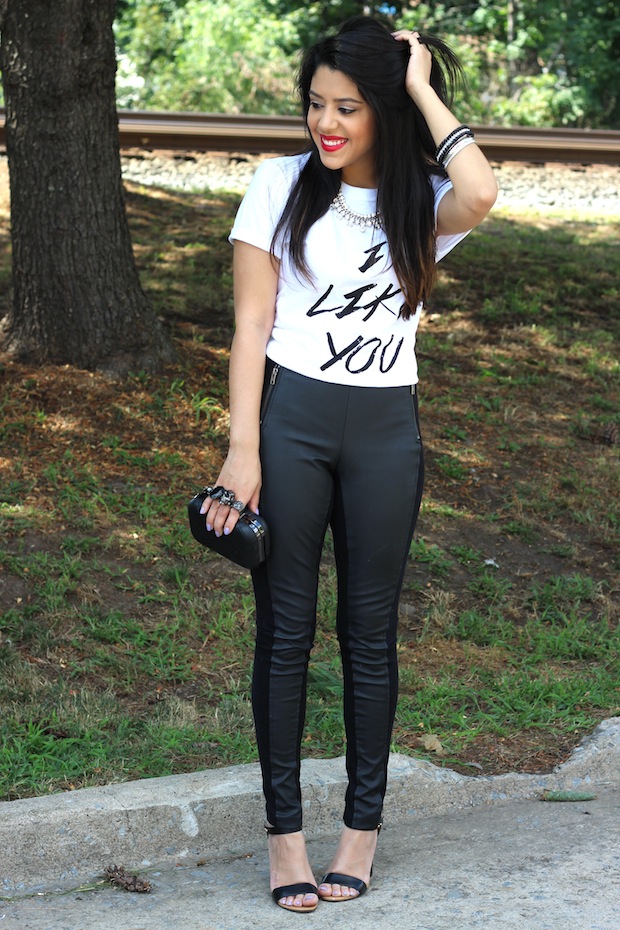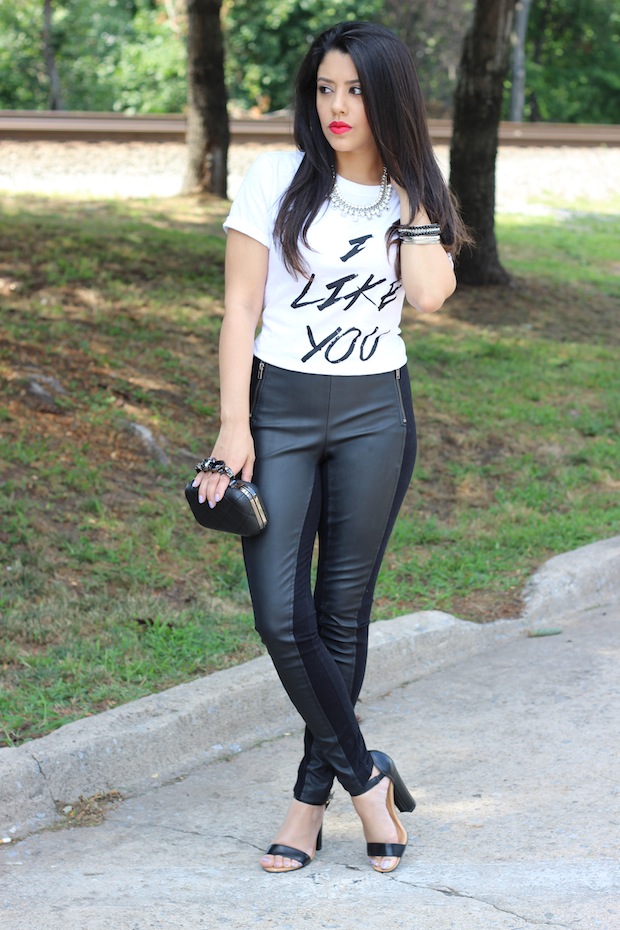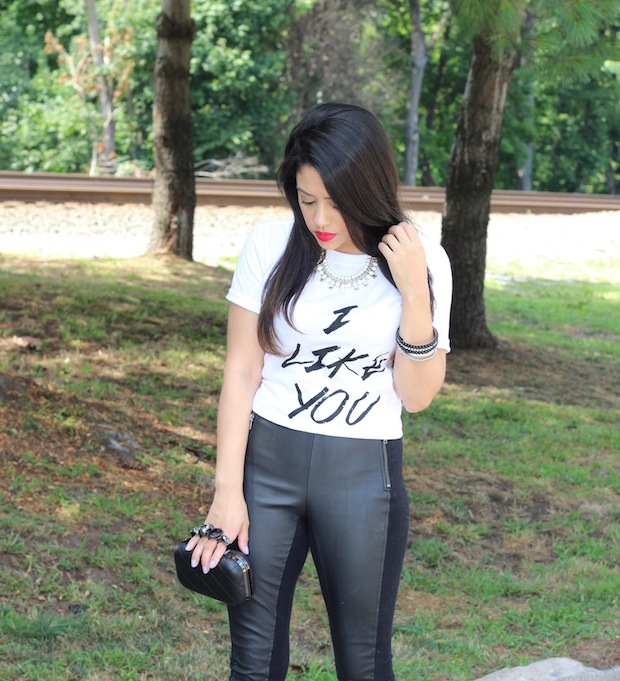 To be honest, I originally styled this with a skirt for my night look but I didn't really like how the photos came out. Since I wear a lot of skirts, I decided to pair the tee with these pants instead. I don't think I've ever worn them on the blog before, but I got them a couple of months ago. I think the last time I wore them was with sneaker wedges when I flew home from Miami, so it's definitely been awhile and it's the first time I paired them with heels. I just really like the faux leather look and edgy vibe they have.
To dress it up a bit, I added one of my favorite statement necklaces and a red lip. I just got this new red shade "69" from Urban Decay's new fall collection and I absolutely love it. I went to a dinner they held a few nights ago that I will probably post about next week. My go to red lipstick has always been Russian Red or Ruby Woo from MAC, but this one might be my new fave.
This tee and graphic tees in general really have so much versatility. This was a fun little blogger challenge 🙂
Happy weekend loves <3