… MARY KATE & ASHLEY!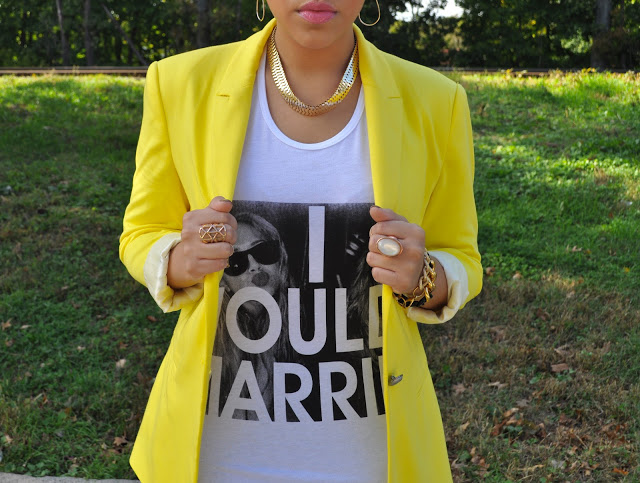 Haha yes, that is what my tank says! Some of you will instantly know where that line is from and some of you are probably like wait, what?
Kanye West said it in one of his songs about these two fashion icons!  As soon as I saw this shirt, I knew that I had to have it.  I love the Olsen twins!  They're definitely trendsetters.
Blazer: Zara
Leggings: H&M
I'm all about versatility, especially when it comes to the pieces that I wear.  Graphic Tees are just one of those items that you can dress up or down for different occasions and they instantly grab people's attention.  When Marshall from Product Of Privilege reached out to me for a collaboration, I was really excited to style one of his shirts and saw it as a challenge to get a little creative.  This LA based women's t-shirt line was "born from the desire of wanting to be comfortable but still stylish."  That's every girl's wish! Make sure to check out the rest of his collection and from now till October 26th you get 20% off everything with the code Naty123 🙂
To throw in a pop of color I went with my all time favorite yellow blazer.  I love pairing graphic tees like this.  I decided to add in one of this season's hottest trends by wearing these faux leather leggings.  To give the outfit a little more of a dressed up vibe, I went with these all black suede and shiny patent cap toe heels from Bakers.  I like the contrast of the different textures. Cap toe shoes are another big trend right now!  They're literally everywhere.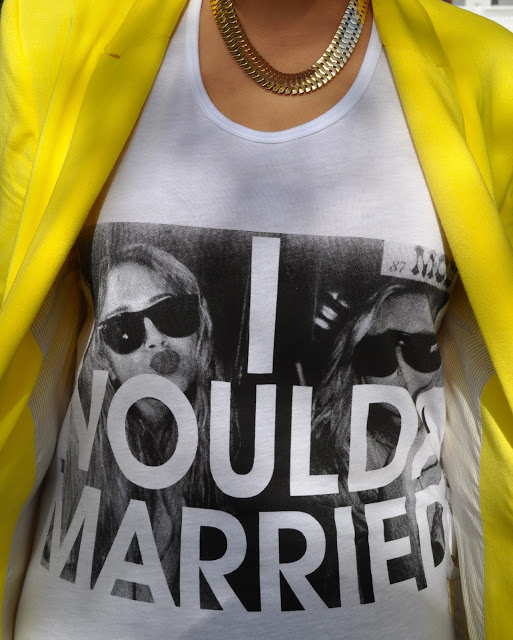 My accessories are gold as per usual.  I've been wearing this chain necklace from H&M a lot again lately.  I've got MAC Pink Poodle on my lips and wearing my favorite H&M sunnies!
Happy Friday my loves!
XOXO