Happy Friday my loves!  It has seriously been a hectic week but definitely a productive one.  I just couldn't get to everything that I wanted to post which included a Memorial Day weekend look.  I am hoping to get that up for Memorial Day at least.  But I am wrapping up this week with a fun and chic little number that's perfect for going out on a Friday night 🙂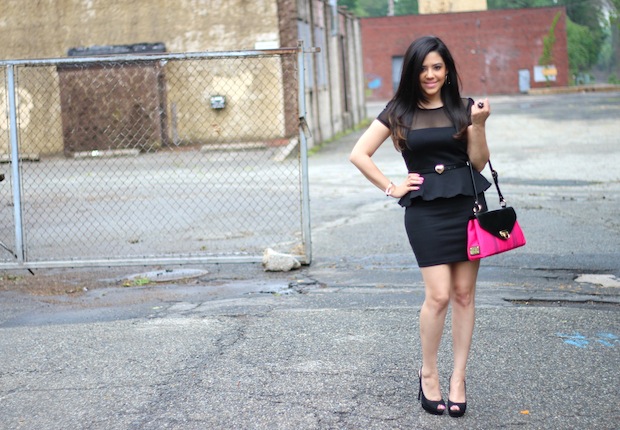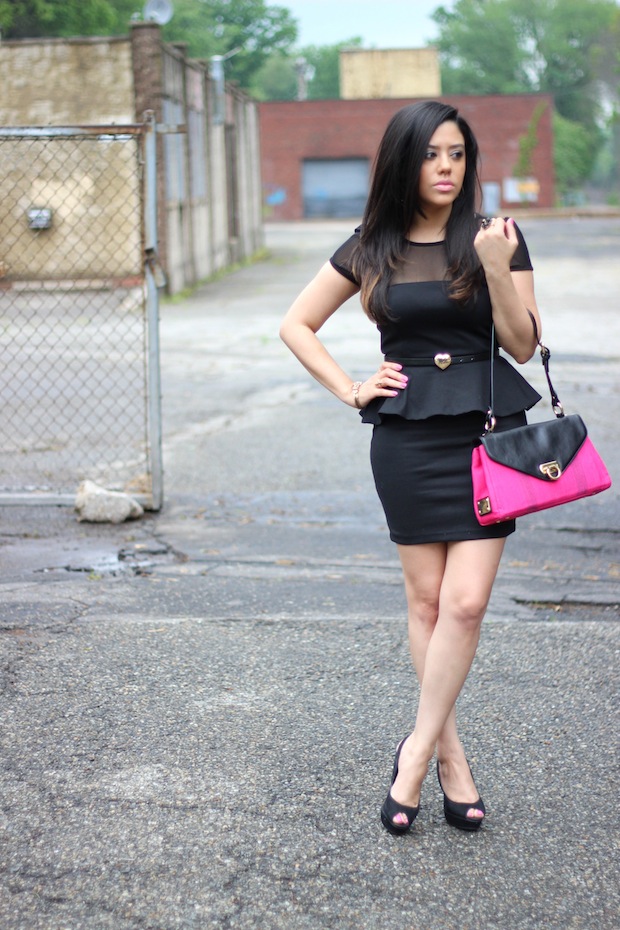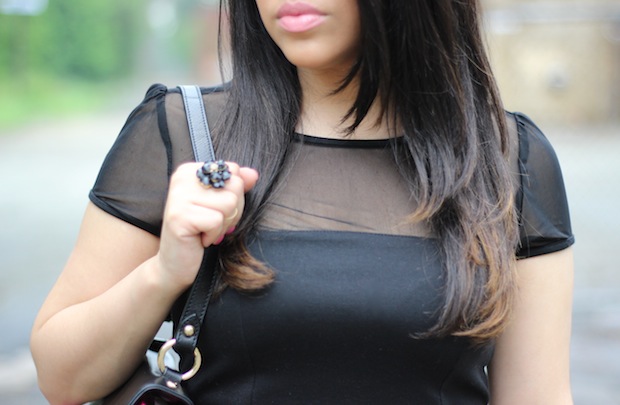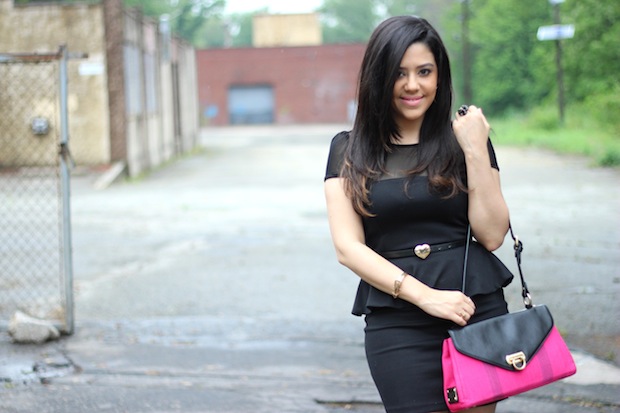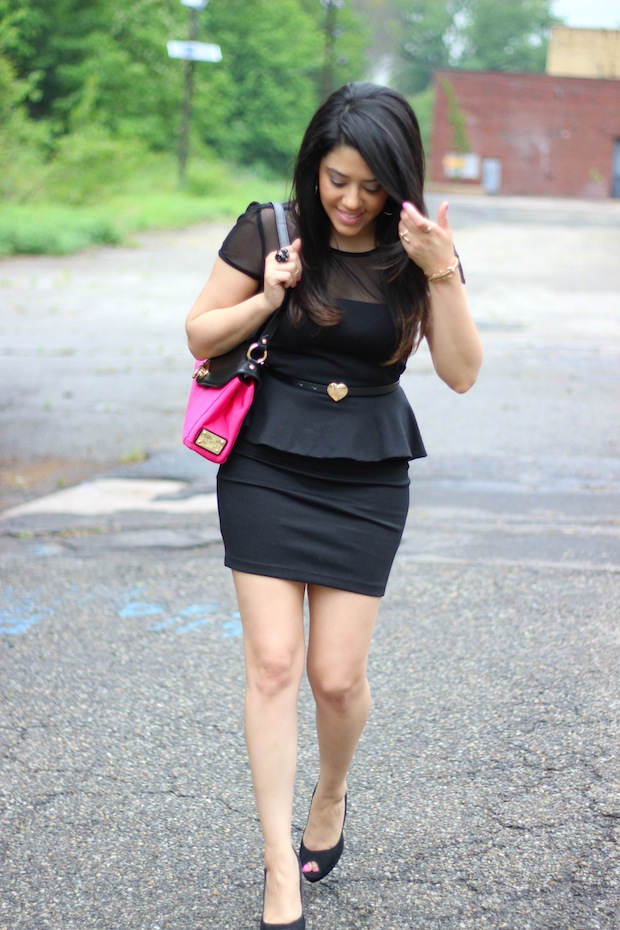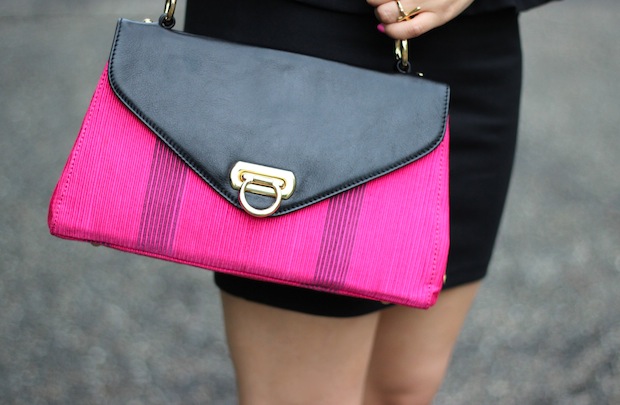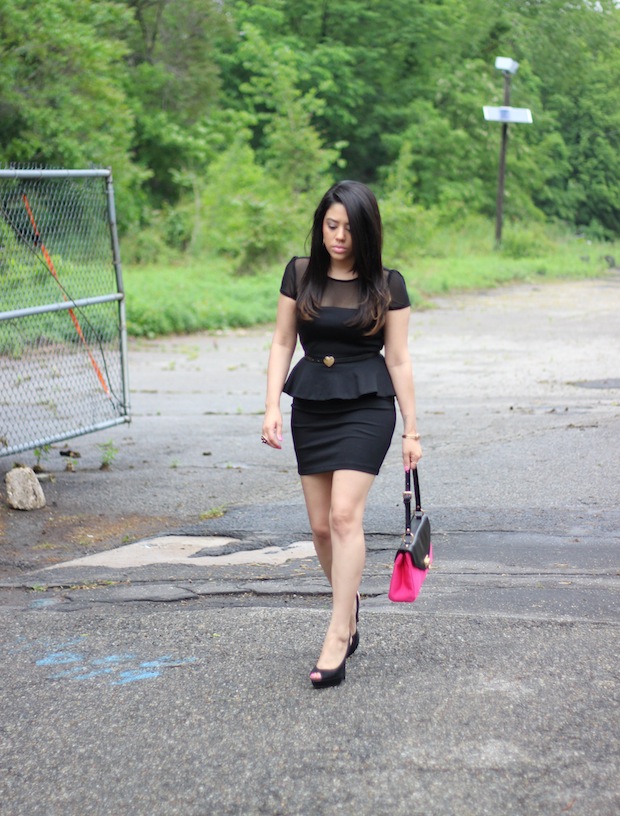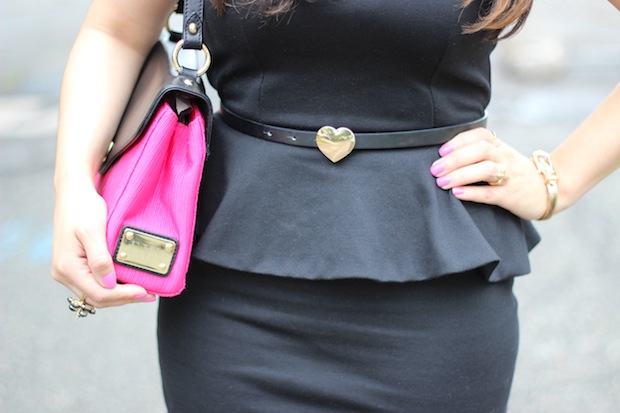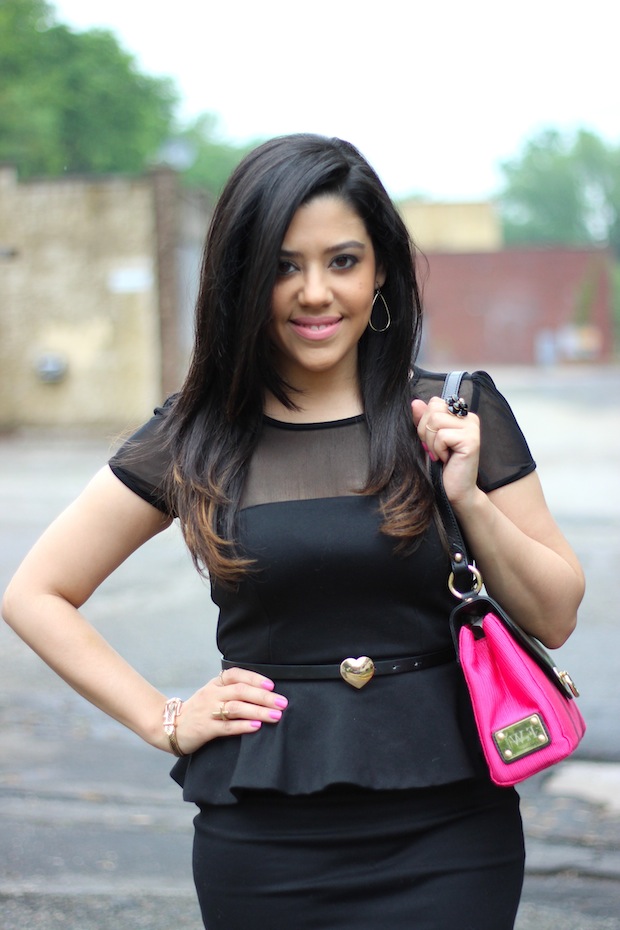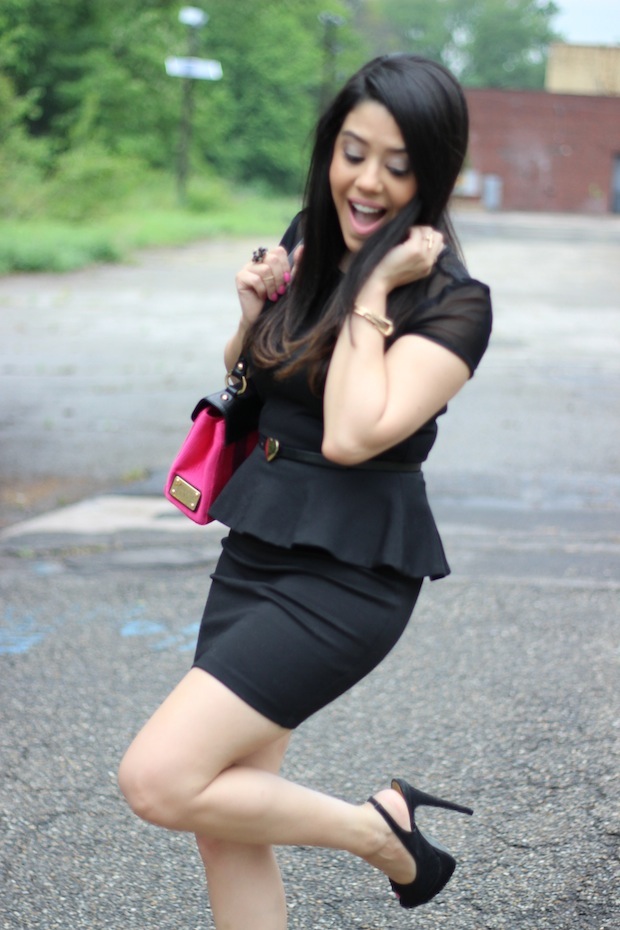 Black will always be a go to color for me, but it's fun to throw in a little pop of color especially during the spring and summer months.  It's a great way to brighten up your look a little bit and make it more fun and interesting.  This time I decided to go with this beautiful hot pink shoulder bag from
F&W Style's Spring Collection
.  It's crafted with rich leather and Aso Oke fabric (hand loomed cloth woven in Africa.) I especially love the gold hardware because it makes the bag stand out even more.  It's also the perfect size bag for going out.  It's such a great color and statement piece.  Make sure to check out the rest of their
collection
!
I added my heart belt to bring the dress together a little more.  I haven't worn it in awhile so I figured that this would be a good time to bring it back out.  I wore this dress once before last year but with a red lip and red heels so this is another example of how to style it up!  I never used to wear the same dress twice, but I've learned that there's definitely ways to make it look different.
On another note:
Memorial Day weekend has been rough for me the past 3 years.  It's when my father was diagnosed with cancer.  And even though a lot of time has passed by it still feels like it was yesterday.  It's hard to shake off and it's hard to ignore.  But it's always a great reminder to me of what and who are important in my life.  I'm a strong person and despite my struggles, I am doing well.
 I still don't know yet what I will be doing this weekend, but as I mentioned in the beginning of this post I will still try to do a Memorial Day look.  Whatever your plans are I hope that you all enjoy the weekend!
XO