I'm back from Texas! I got in super late around 3am, so I wasn't sure if I was going to be able to post anything up today. I honestly just want to sleep and stay in sweats all day. It's the first day of spring officially and it's snowing! I will be recapping my whole trip next week and can't wait to share that with you guys, but for today I thought that I would do another round of insta outfits! Hope you like. <3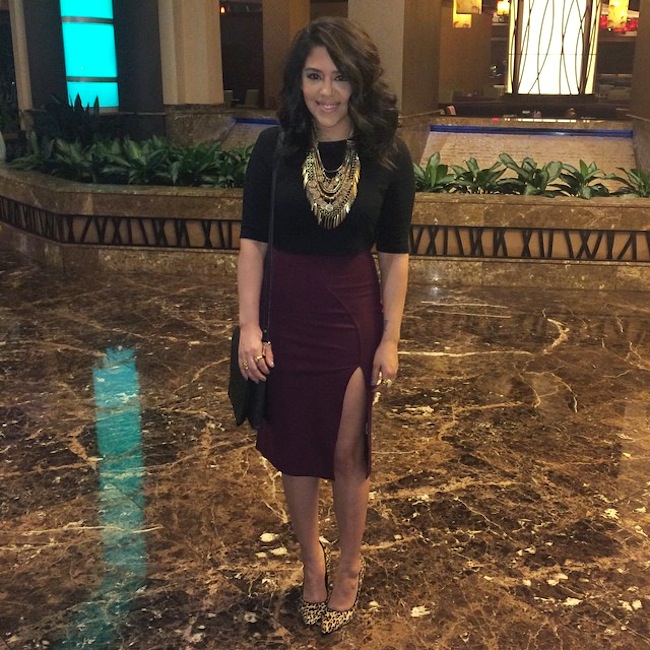 Skirt: Tobi / Shirt: Forever21 / Necklace: Prima Donna / Shoes: Tamar
A few weeks ago I went to AC for my friend's bachelorette. I am one of the bridesmaids and the wedding is actually in two weeks. Ahh! I wore this on one of the nights out. I love high slit skirts because they're super sexy, but still classy. It's all about the length, so I like that this one comes to the knees. I ended up pairing it with a crop top, leopard shoes and my favorite statement necklace.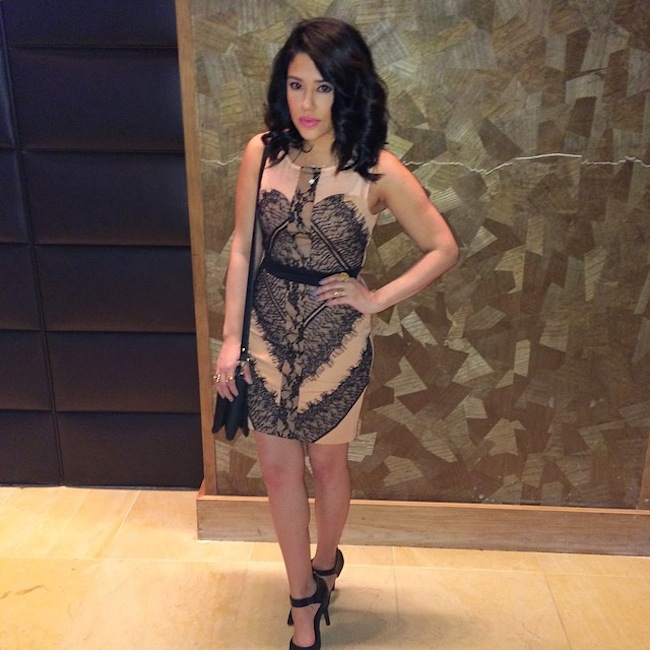 Dress: LuLus / Shoes: Prima Donna
I wore this on the other night in AC. I absolutely love this dress because the lace detailing is so pretty and different. I really wanted to let this dress do all the talking so I kept the rest of the look super simple in all black. It's great for wearing for a special occasion or fun night out. The best part about going out in a hotel during the winter is that you can wear whatever you want and not have to worry about going outside in the cold. It was nice to bare leg it for a change!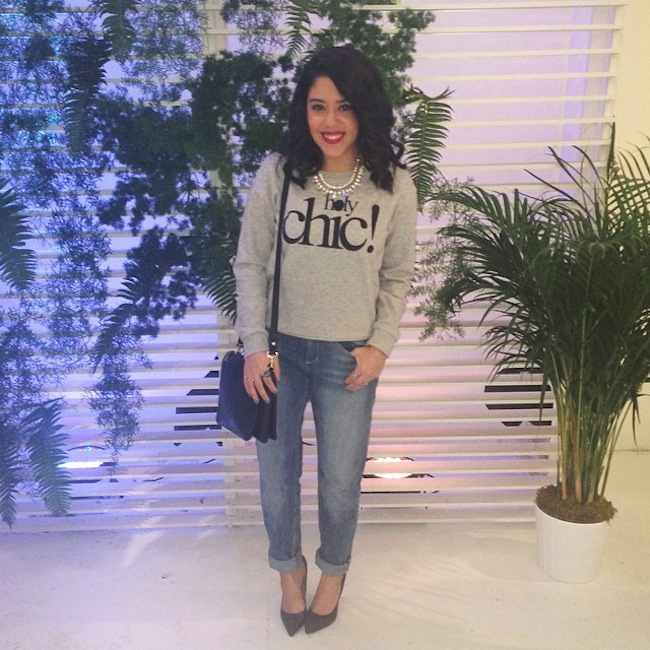 Sweatshirt: H&M / BF Jeans: H&M / Shoes: BooHoo
Holy Chic! Can't get enough of this sweatshirt or these boyfriend jeans. I actually really love the combo of a sweatshirt, relaxed jeans and heels. It's a great casual chic look. I added the necklace to dress it up a little bit more and the red lip to make the look pop. I wore this a few weeks ago for a fun event with Dove.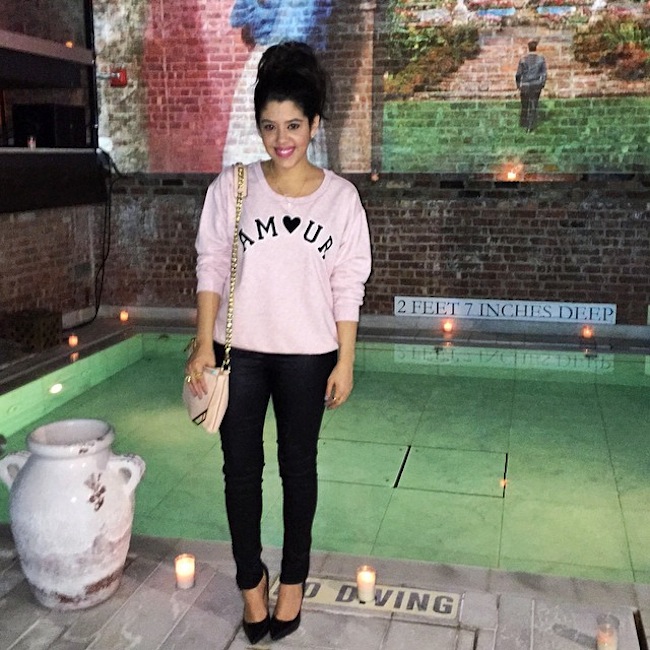 Sweatshirt: H&M / Pants: Girls On Film / Shoes: BooHoo / Bag: Botkier via Nordstrom Rack
Another sweatshirt! H&M has the cutest graphic ones. I paired this with black pants and pumps and added the high bun. I wore this for a super cool preview for Ted Baker. I used to always get super dressy for events, but lately it's been all about comfort for me. I need to get a few more sweatshirts like this and style them in more ways. 🙂
Hope you guys have a great and fun weekend. Can't wait to share my trip with you in more detail!