Ok, I am back for one more post. I decided to share some of the outfits that I have posted on instagram. Many times I wear things when I am out and about, but never end up making them a blog post. Sometimes I get a few questions on outfit details, so I figured this would be a good way to showcase those outfits a little bit more!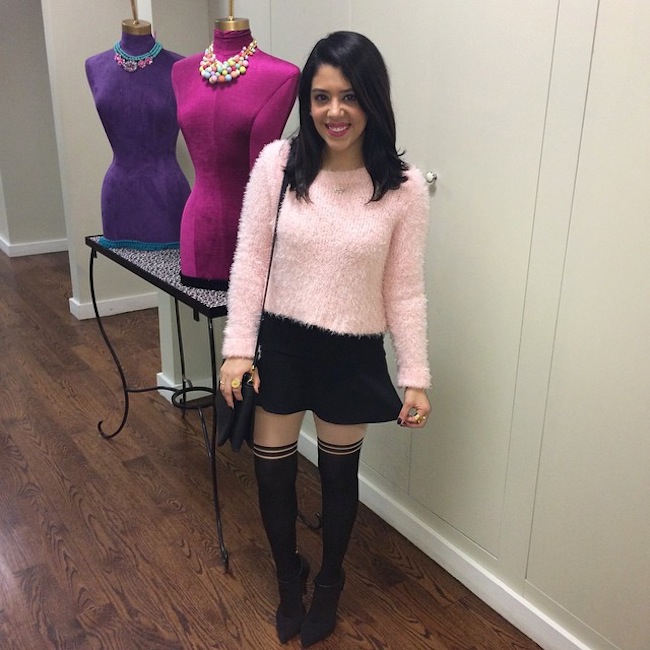 I wore this last week to a few events in the city. This is a little different for me, but it was fun to put together and wear. I went with these thigh high illusion tights from HUE, a skirt from H&M and this cropped Target sweater. Reminded me of a school girl or the movie clueless. 🙂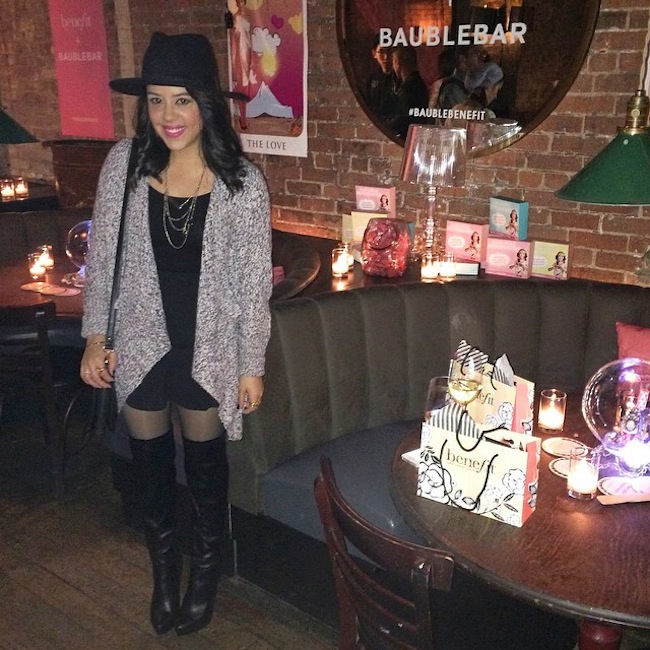 I wore this for a fun event with Bauble Bar & Benefit and then out to dinner with my friend afterwards. I have been in such an OTK boots and oversized cardigan mood lately because it's been one of the easiest things for me to throw on. I used to go crazy trying to figure out outfits for events and stuff, but now I just throw together something in the moment depending on how I feel. That is the best way because it doesn't give you time to over think. 🙂 I'm wearing a Dynamite cardigan, JLO boots, and Zara skirt.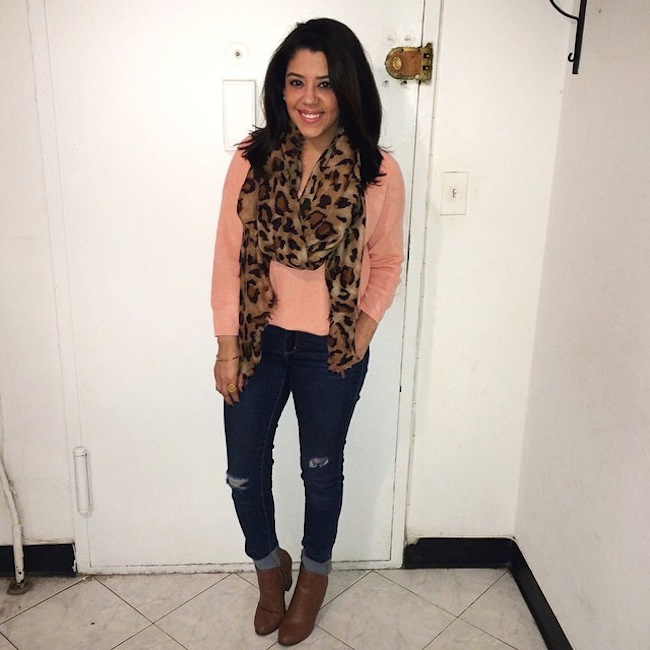 This was Super Bowl Sunday. My friend had a little party at her apartment. I like football and enjoy watching it, but I am not as into as some girls. I was not really routing for either time, hence this ensemble. lol Wearing Dynamite everything and Prima Donna booties.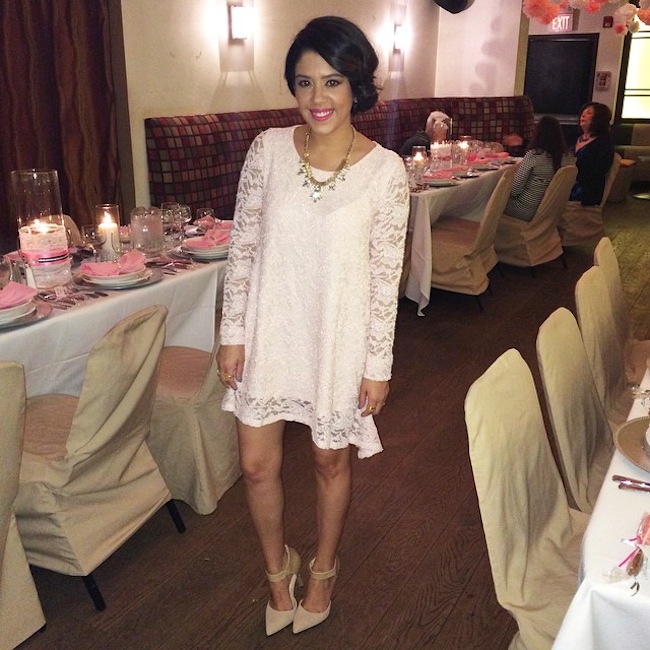 This was for my friend's bridal shower. I am one of her bridesmaids and the wedding is next month! She asked all bridesmaids to wear pink and I literally went crazy trying to find a pink dress this time of year. I ended up going into to Forever21 and found this light pink floral lace dress. It was perfect! I love the loose fit too. I paired it with my nude pumps and favorite hairstyle. 🙂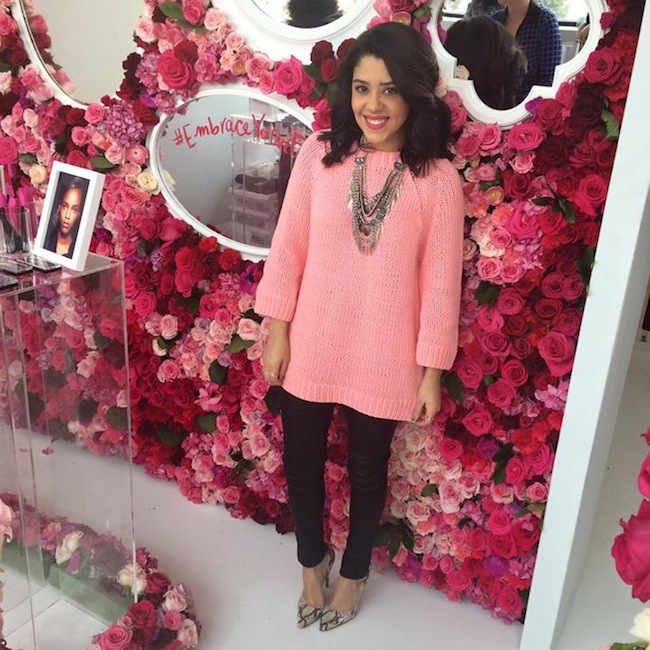 More pink! How beautiful is this rose wall?! This was at the P&G digital studio where I learned about so many new products that I will be sharing on the blog soon. I ended up wearing this long sweater that I scored for $10 at H&M with these Girls On Film pants and my Nine West snakeskin pumps. Oh, and that Prima Donna necklace that I have been wearing the hell out of.
Thanks for checking out today's post! I will be sharing fashion week stuff soon.
Have a great one! <3