Happy Tuesday loves!  
Closet Piece
, the trend stop for your weak spot, is an online boutique dedicated to filling your closets with pieces that they adore.  They have everything from dresses, skirts, tops, leggings, bags and accessories.  They have so many cute and trendy pieces.  When they reached out to me I was more than happy to work with them.  They sent me three pieces, two of which I have on today! Make sure to check them out!
Top: C/O Closet Piece (
Here
)
Skirt: C/O Closet Piece (
Here
)
Shoes: Bakers (Gifted)
Bag: H&M
Sunnies: Ray-Ban
How cute is this color block crop top?  The colors are perfect for the summer time and this can be worn with so many different things like shorts, skirts, and jeans.  It comes with padding so you don't have to worry about wearing a bra, unless you still want to of course.  It comes right to my waist but I folded it under a little bit today so that I can show both pieces are separate.
You all know by now how much I love asymmetrical pieces, especially skirts.  I have a high low skirt but this one is different.  This one is longer for me in the back which I love and the front part actually goes more to the side than the middle which is really cool.  It's a great way to show a little leg action while still keeping it classy.  I adore the coral shade and it matched perfectly with this top.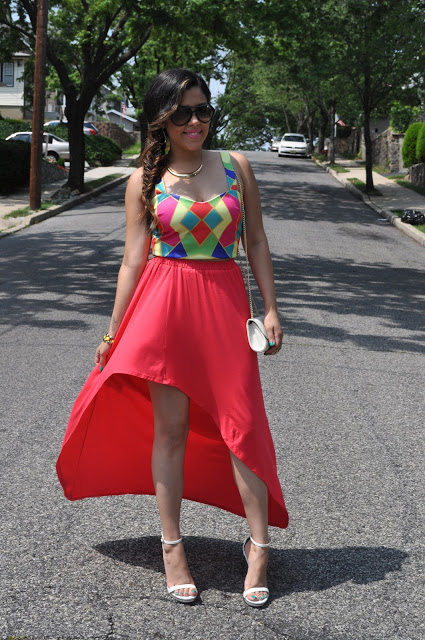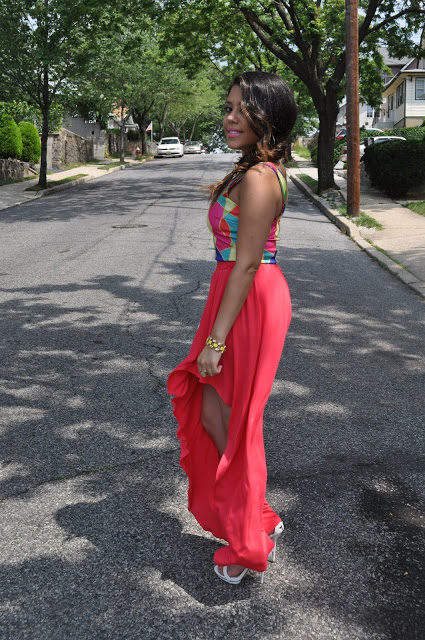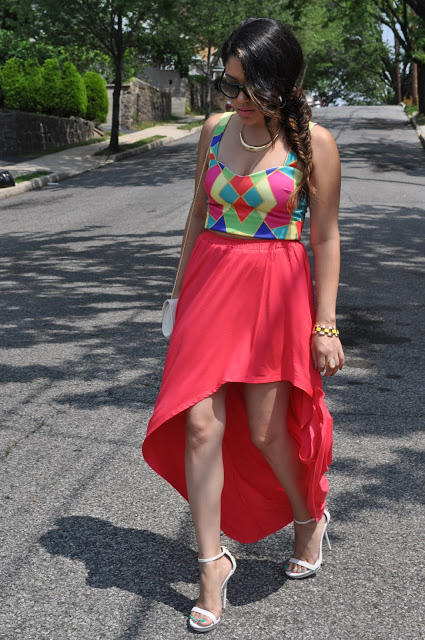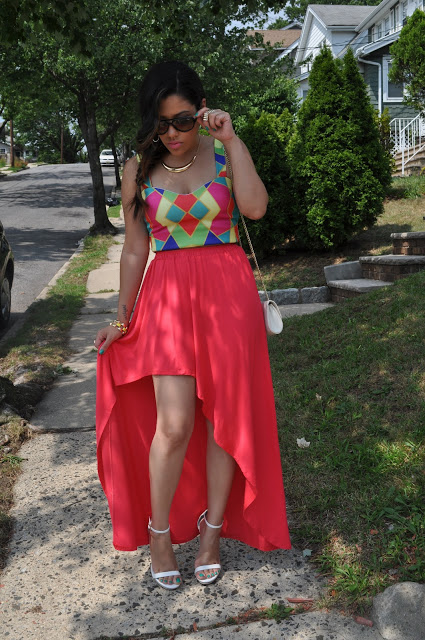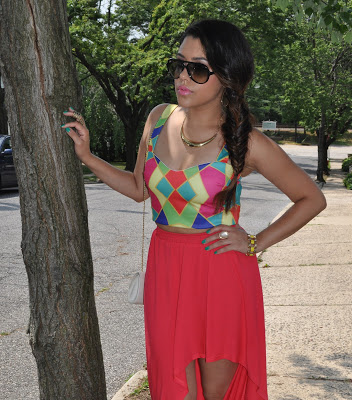 To add in some white I went with these Bakers shoes that I recently wore
here 
.  Since there is already so much color going on I didn't want to wear colored shoes.  I thought white would be the best choice.  Also using this mini shoulder bag again.  My accessories today are this H&M bracelet and necklace.  I also did my nails yesterday and have on Rise & Shine from Sinful Colors.  This is quickly becoming a new favorite brand for me!
Let me know what you think of these pieces and don't forget to check out
Closet Piece
!
XOXO