My loves! It's a beautiful day and I have some amazing news!  Read through the post to find out what it is! But first up, today's look.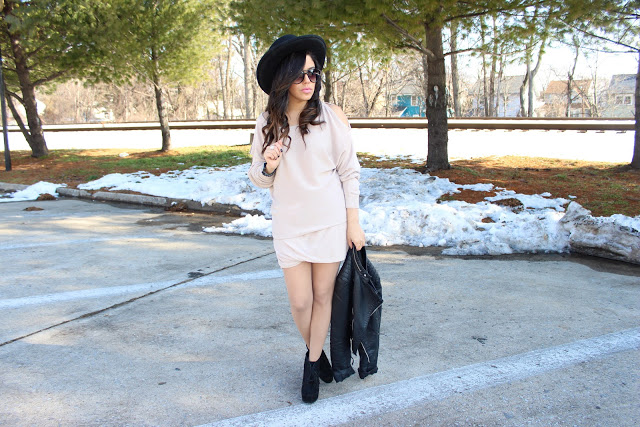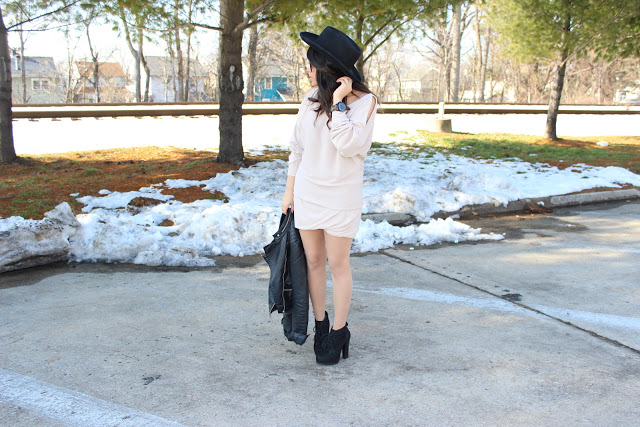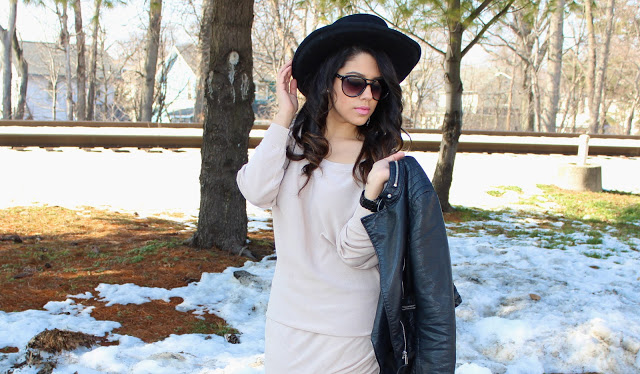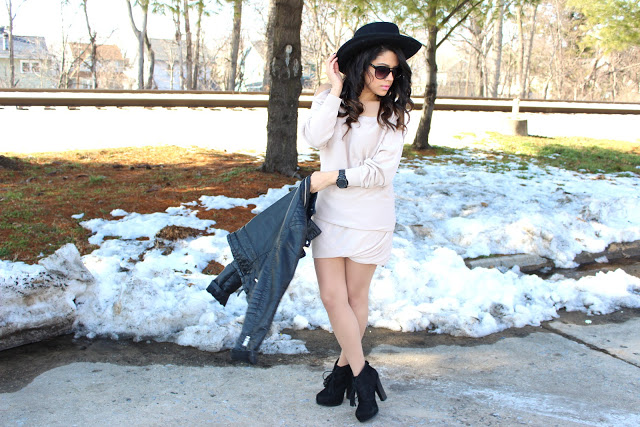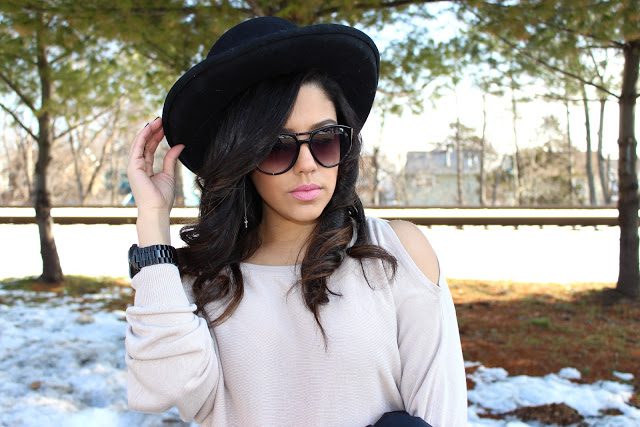 I got this dress from 
Excess Baggage
 when I did their look book shoot in LA.  It's one of those pieces that looks super long on the hanger but when you put it on it forms to your body.  Oversized/loose fitted pieces are the best because they're so comfortable to wear. At least that's how I feel about them.  I love the cut outs on the shoulders too.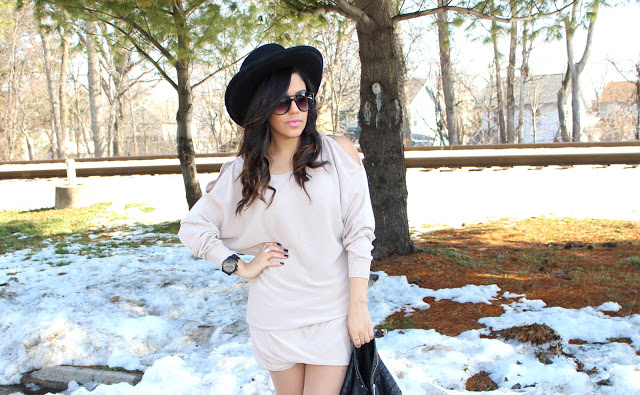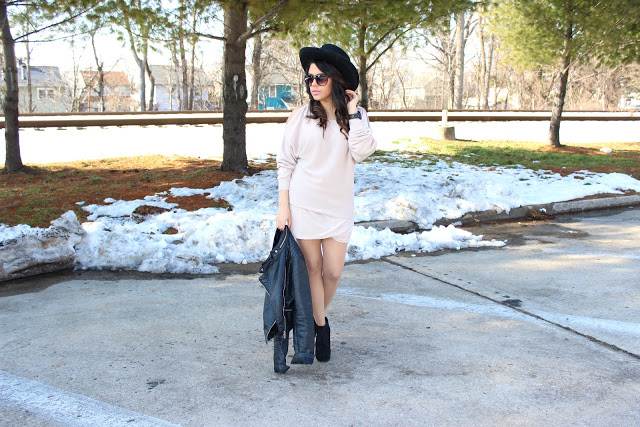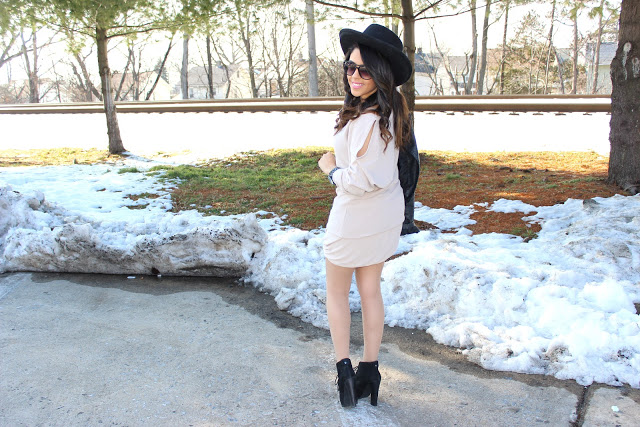 When thinking of ways to style this, I really wanted to add a little edginess to this casual look.  I'm obviously obsessed with my faux leather jacket and these booties so I knew they would be the perfect pieces to pair with this.  I didn't want to take away from the shoulder cutouts so instead I'm using my jacket as an accessory. It's in the 40s today which is actually a treat compared to the last couple of days when we experienced freezing temperatures.  Feeling some warmth from the sun felt really nice.  I haven't worn this hat in awhile.  Every time I do I feel like I belong at the rodeo lol. I love it!
So now for my wonderful news…
I AM AN OFFICIAL WINNER IN COTTON'S ROAD TO THE RUNWAY CONTEST!!
I leave on February 28th to Miami where I will be attending Cotton's Runway Show and representing my North East Region.  I am so excited and truly blessed to have made it this far!  I honestly am still speechless and cannot believe this is happening for me.  I entered this contest on a whim and after an intense month of voting, I am the winner for my region.  Thank you all so much for your support, your votes and your encouraging words.  It means so much to me! I cannot wait to share this experience with all of you!! I will be posting a Thank You video on my youtube soon!
<3
P.S.
ShopExcessBaggage
is having a 30% sale on their site till the end of the month! Just enter code LOVE30 at checkout!