HAPPY BIRTHDAY TO ME! 
Another year older. Another year wiser. 
Another year to create. Another year to inspire.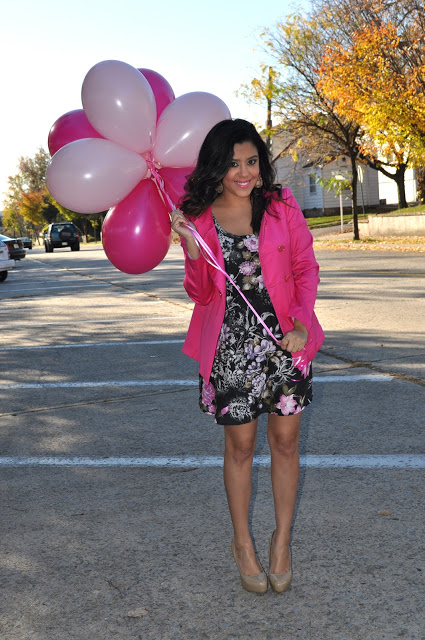 I feel so very blessed to have such amazing people in my life as well as some incredible followers! I have received so much birthday love today and it's been super overwhelming and humbling.  The messages that some people have sent me have truly touched my heart.  I wanted to do a special birthday post since this is my first birthday while being a fashion blogger, so I took a lot of photos with a bunch of balloons 🙂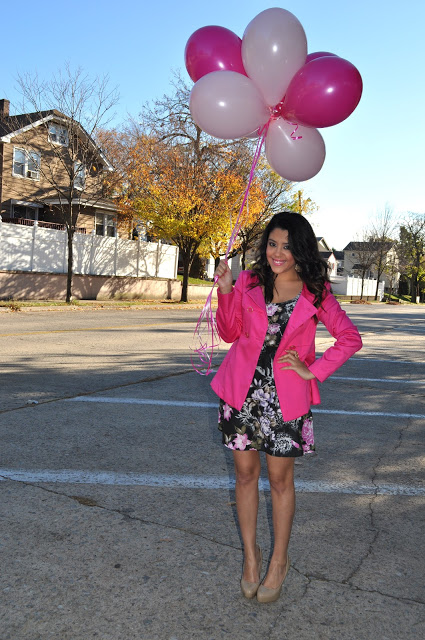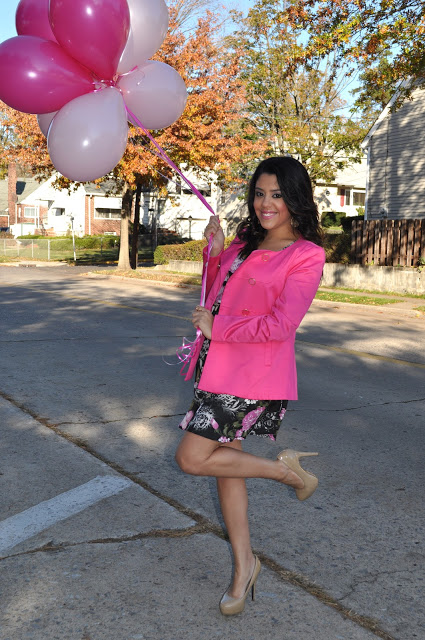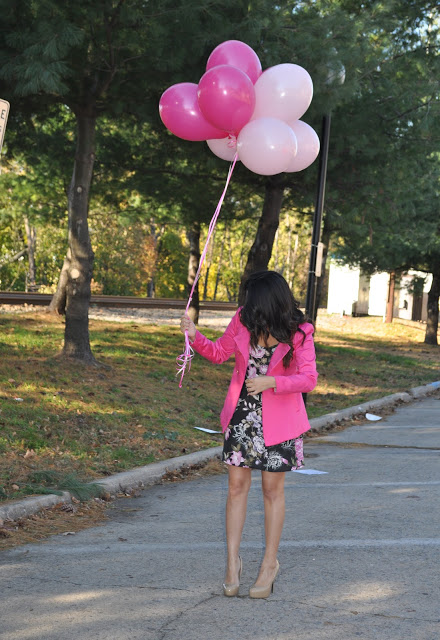 Coat: H&M
Dress: Cotton On
Shoes: Steve Madden
I wanted something super girly and fun today so what better color to go with than pink?!  It makes me feel really young! It honestly doesn't feel like my birthday this year but I am embracing this new chapter in my life and I am really looking forward to everything that it will bring me!  Today will be spent with family and the celebration with my friends will be this weekend.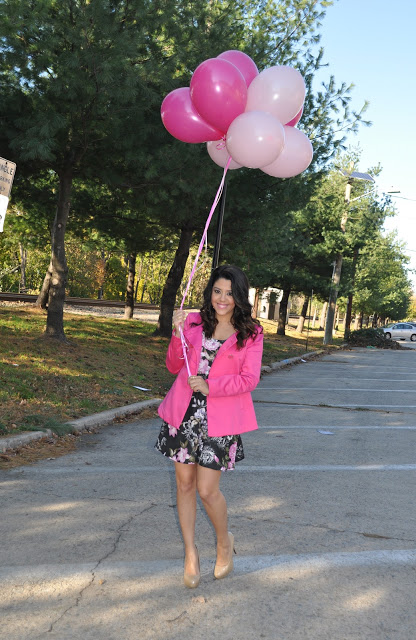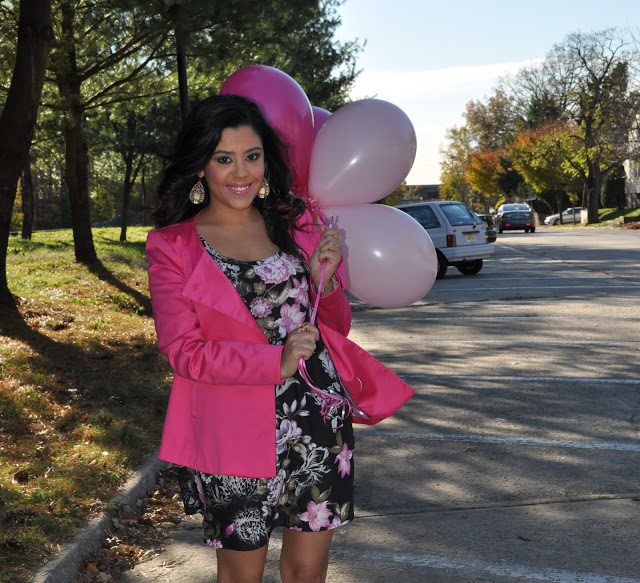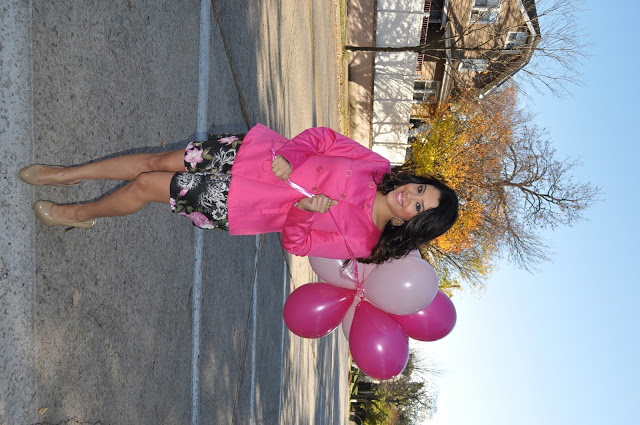 As I look back on this past year, it makes me realize how much I have grown and all of things that I have accomplished. I'm proud of myself.  Each step I take is towards my future.  I've always been a dreamer and I will continue to do my best to make those dreams come to life.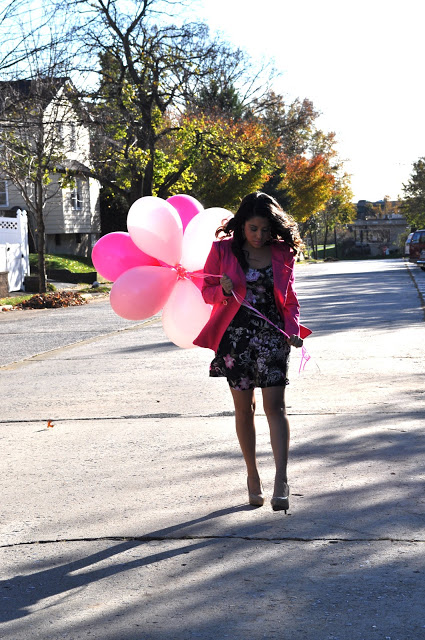 They say you're only as old as you feel – and today I feel like I am 21 again!  I made a promise to myself to not take things too seriously and to continue to have fun with my life each day.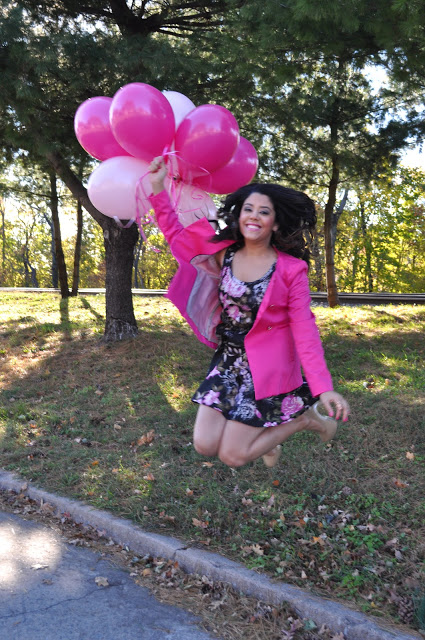 And in the end, it's not the years in your life.  It's the life in your years. 
xoxo,
Naty