It's all about remixing your old pieces to make them new again.  I know first hand what it's like to shop on a budget and sometimes as much as I want to go out and get something new, I just can't do it.  Everything that I am wearing today is old, except for the hat which I got a couple weeks back.  I've been wanting to wear my Jeffrey Campbells again for the longest time so I finally took them out of the closet.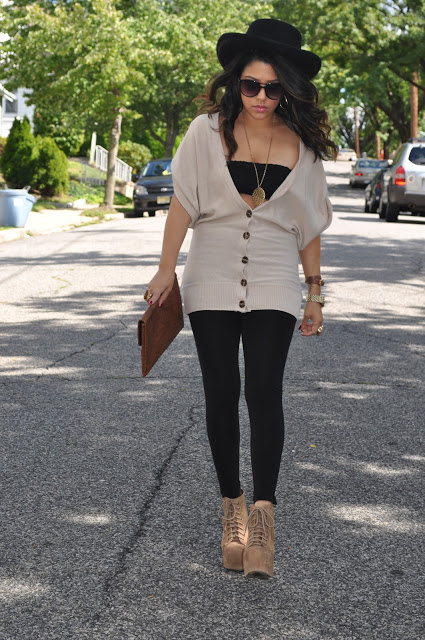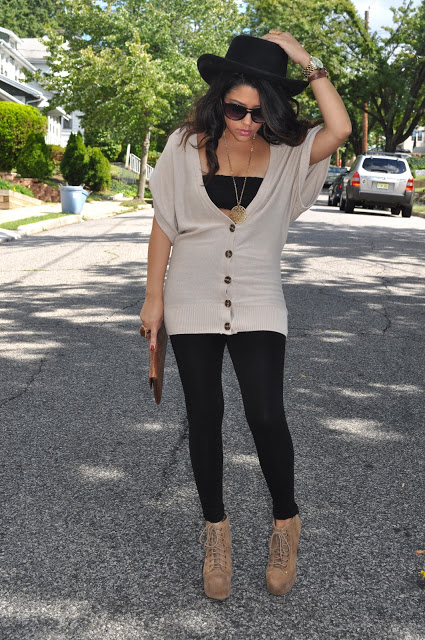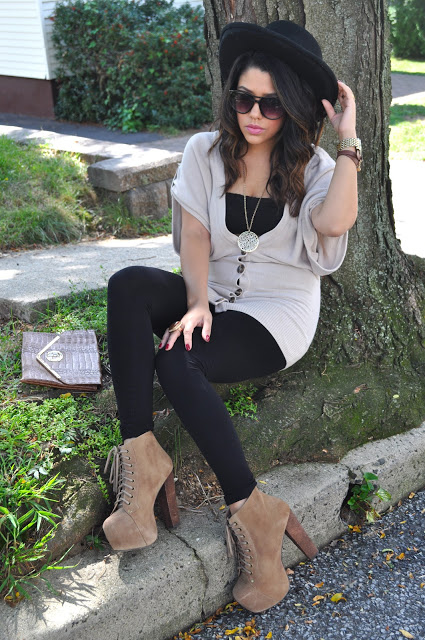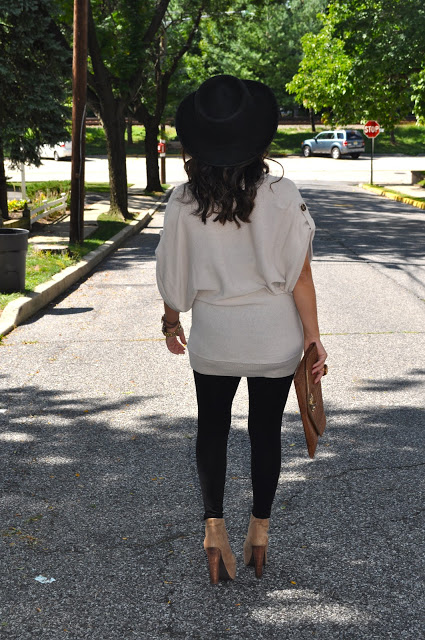 Cardigan: Forever21
Bandeau: Islay
Leggings: H&M
Booties: Jeffrey Campbell Lita
The weather today in Jersey and NY is perfect for an outfit like this.  It's still pretty warm out but with a nice cool breeze.  This is a great example of how you can still wear your bandeaus while transitioning into the fall season.  It's all about layers and I can't wait to do more of this!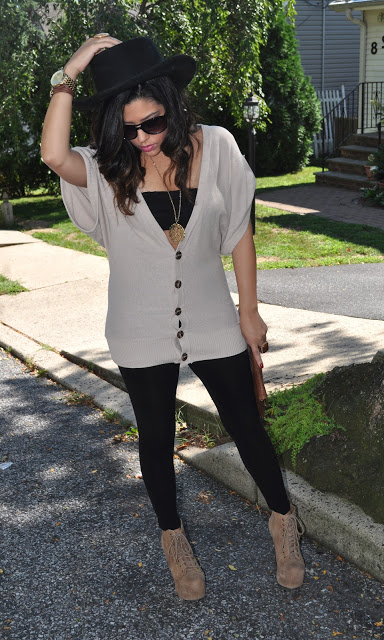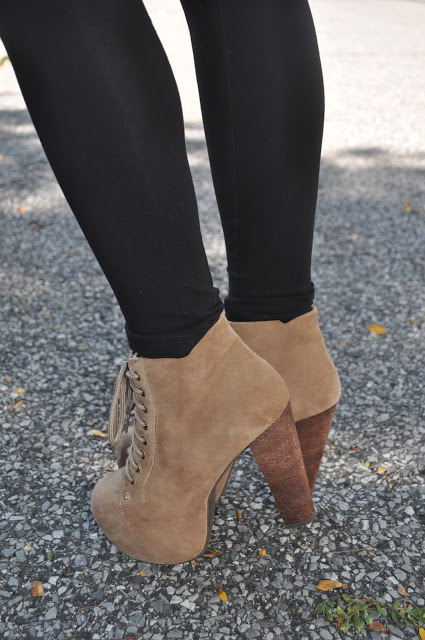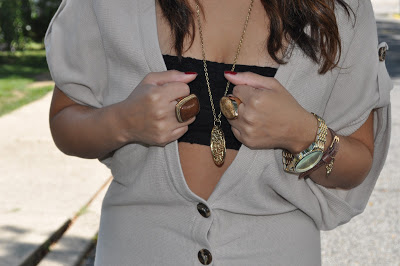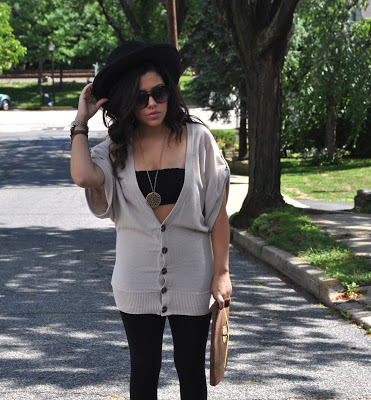 I think I have had this oversized cardigan for a couple of years now and it's just one of those things that I haven't been able to part with.  There's something about it that I love.  I was in the mood for something kind of funky today, so I knew adding the hat and Litas would do the trick.  Part of developing your own personal style is stepping out of your comfort zone a little bit and trying new things, but still remaining true to yourself.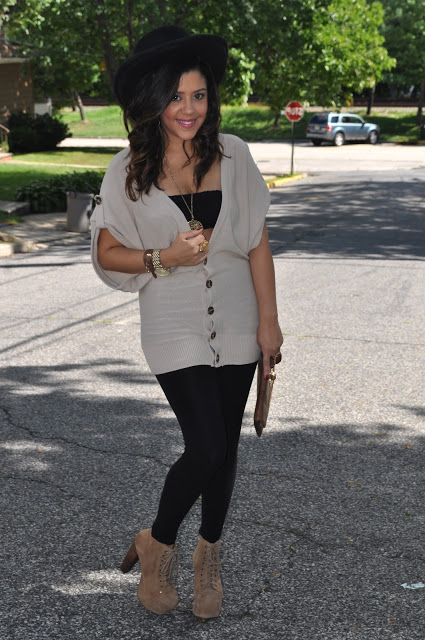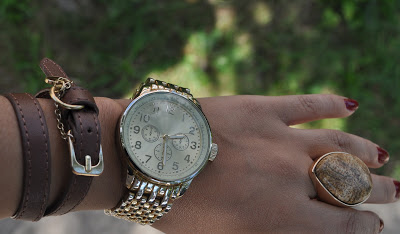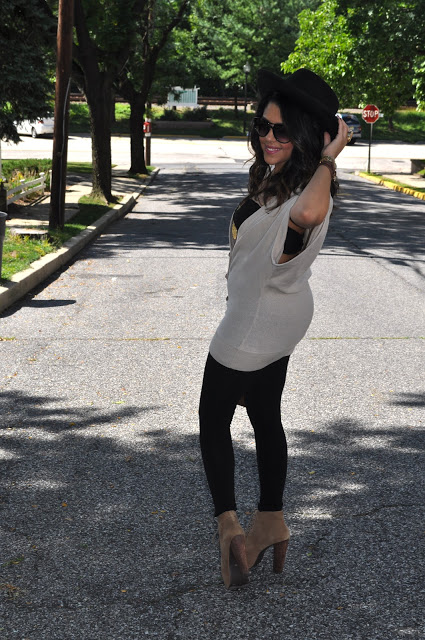 Hat: Nasty Gal
Clutch: TJ Maxx
Sunnies: Target
My accessories are this wrap around bracelet and rings from H&M, Target watch, and this Peace necklace that I've had for years.  I honestly don't remember where it's from.  I wasn't going to shoot with a bag today, but decided to use this envelope clutch.  I like how it matches with the shoes, buttons and accessories.  I stuck with all neutral tones today but went with different shades.
Sending you love on this beautiful Monday
XX