I ended up going to an event last minute on Friday night at the
Sienna Ray
PopUp Shop for
JimmySwagg
Eyewear.  Their brand is all about exuding confidence and introducing the fashion world to what they call "Urban Uber Chic."  They're dedicated to empowering their community through a feel good culture.  They have a great variety of designs and their collection is really affordable too.  What I loved most though, is that they donate $1 from every sale to charity.  They also have pink shades and they donate $2 from each sale to breast cancer research.  It's amazing when a brand gives back!
I was in sunglass heaven!  The perfect pair of shades can complete any outfit.  I was able to snap a couple of pics so I hope you like the shades as much as I do!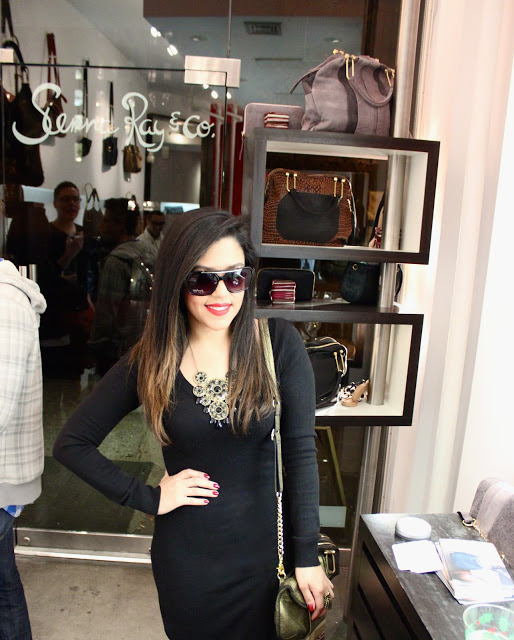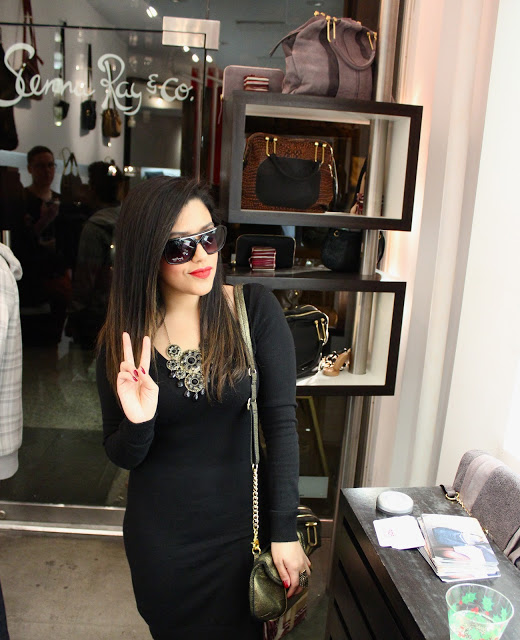 Sweater Dress: H&M/ Necklace: Gifted/ Bag: C/O
SiennaRay
I think this was the fastest that I ever got ready!  I didn't have any time to do full outfit photos, but I paired this sweater dress with black tights and my Steve Madden booties.  I added the statement necklace, red lip and gold bag to dress it up a bit.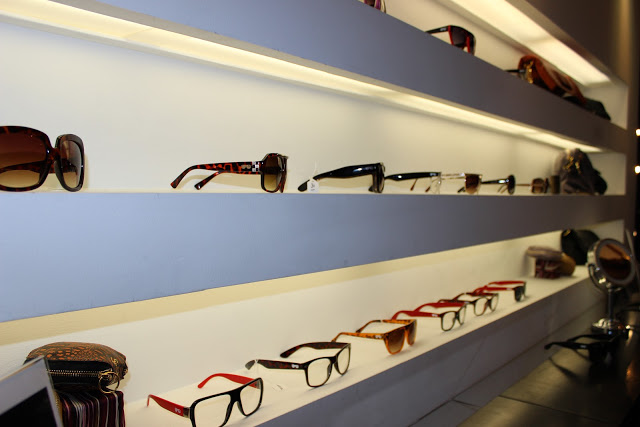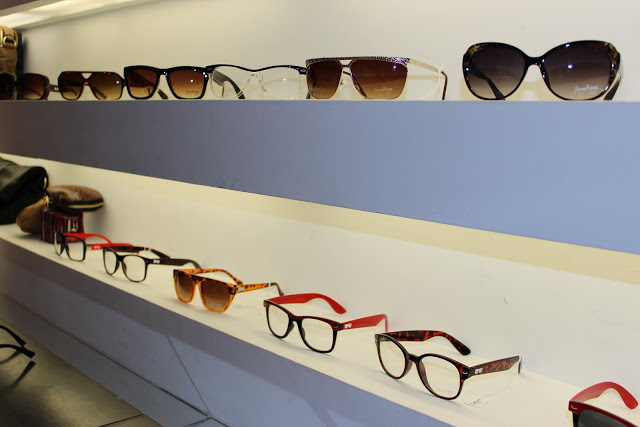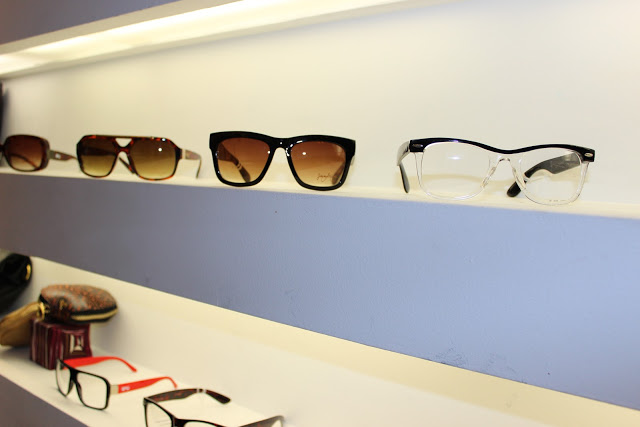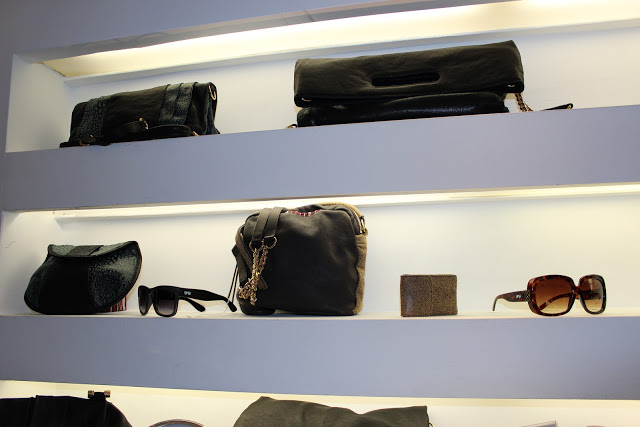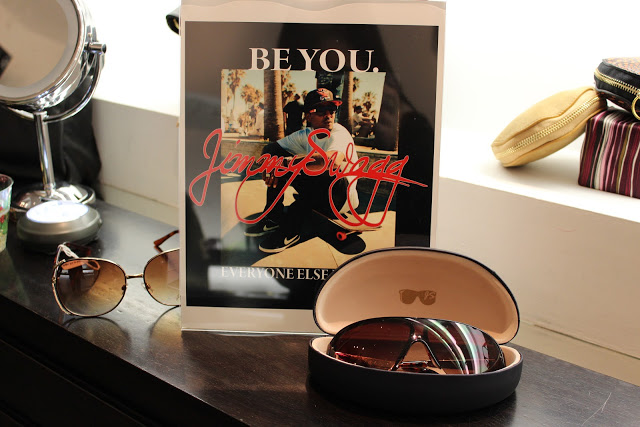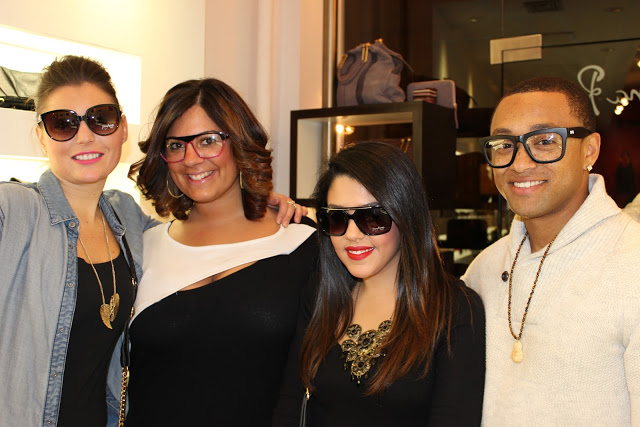 With Natalie & Jaclynn from Sienna Ray and Justin from JimmySwagg all wearing JS shades!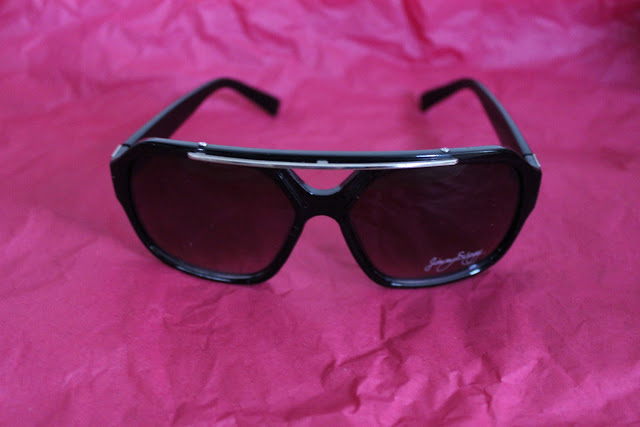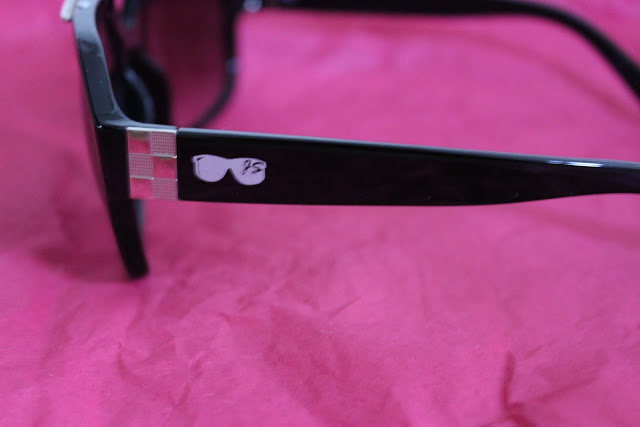 My new shades c/o
JimmySwagg
! They're called the Alpha & Omegas.  I literally tried on almost every pair and these were my favorites! You all know how much I love sunglasses so I was really excited to add these to my collection.  I love their logo: Shades On Shades.  Thank you Justin!
I can't believe tomorrow is already Christmas Eve! If I have time, I will definitely do an outfit post, but if not I will be back after Christmas.  I know most of you are probably super busy anyway doing last minute things and spending time with your loved ones.  I hope that you all get what you wished for!
Lots Of Love
<3