Hello from Cali! It's been a crazy past few days but I love being back on the west coast. The weather is beautiful and of course, so is the scenery. Lucky FABB was on Friday & Saturday and it was so much fun. I wore this outfit the first night I landed in LA to an event and then dinner.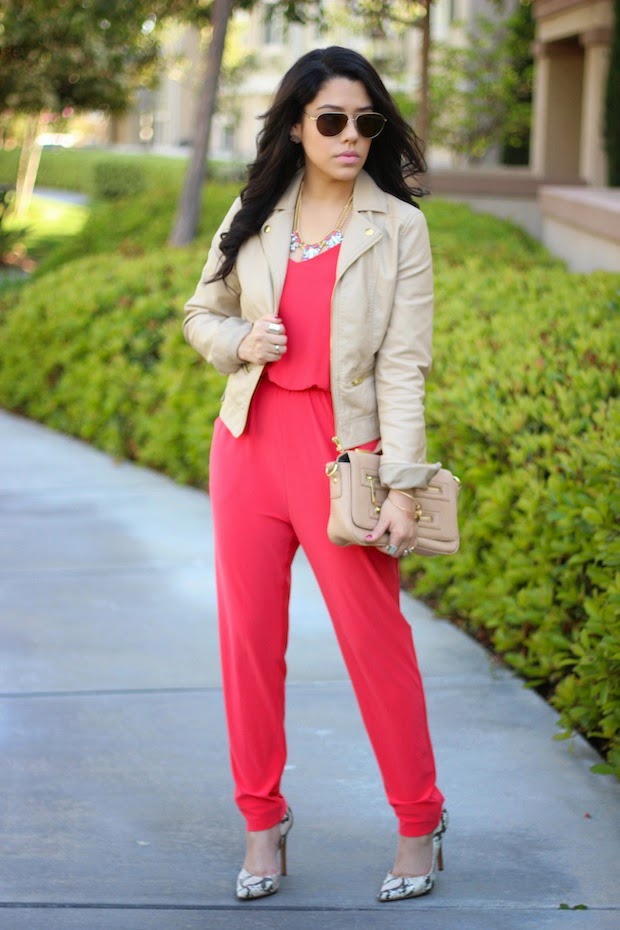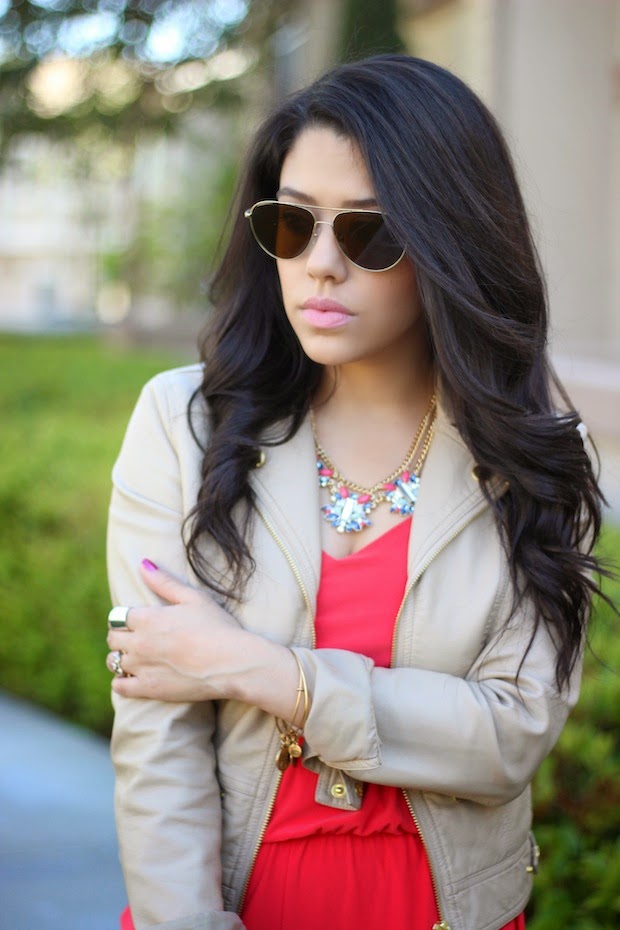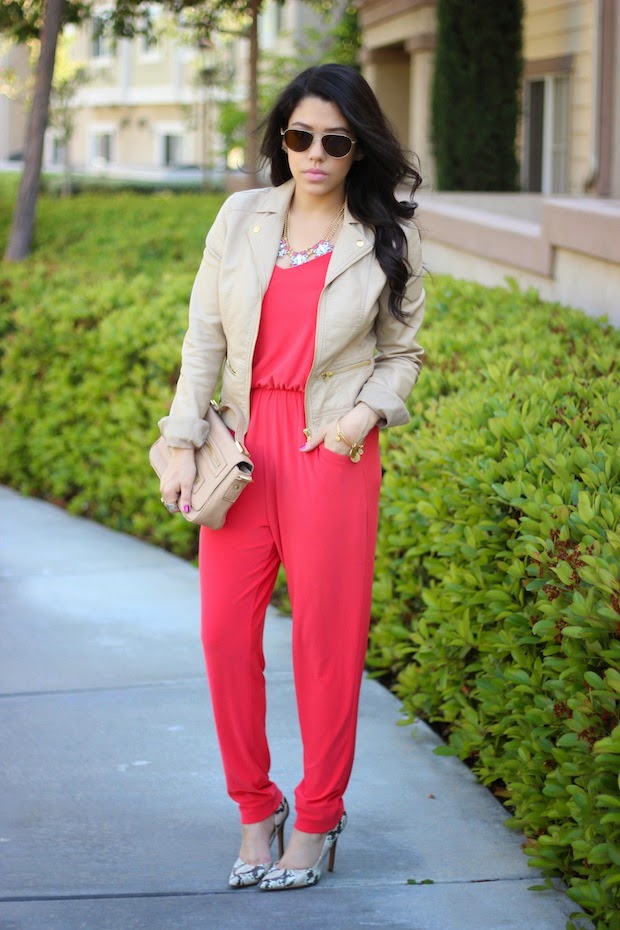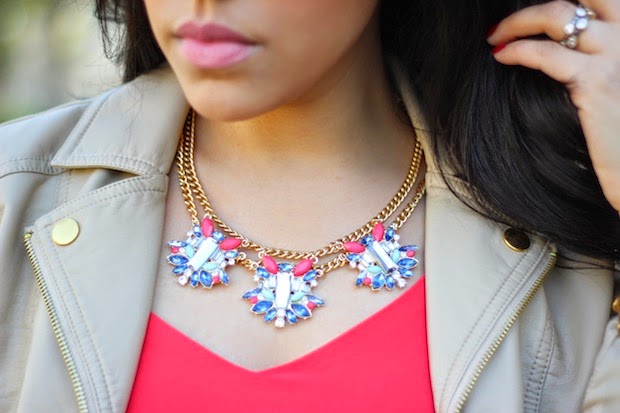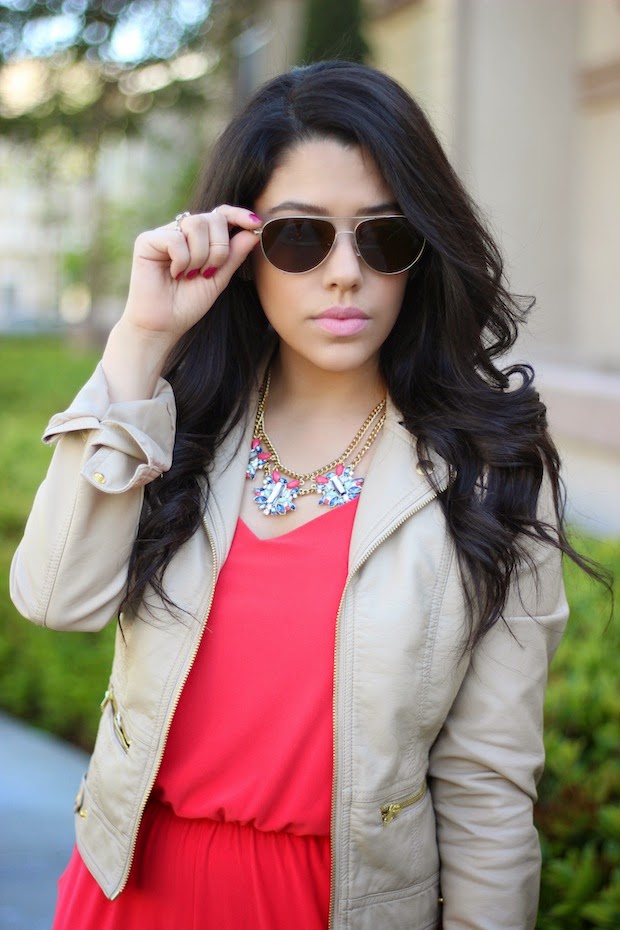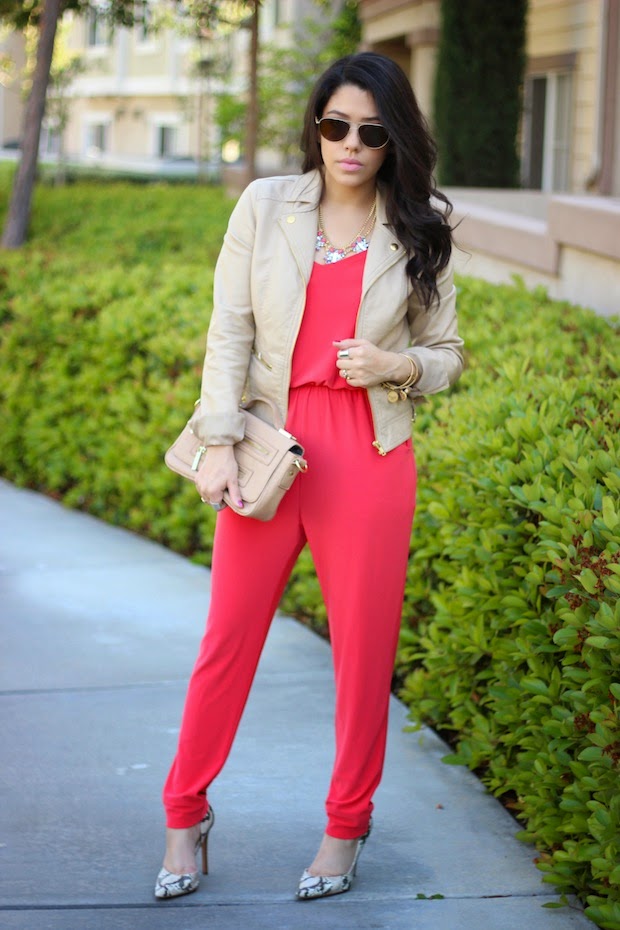 Photos: Christine
It's been such a long time since I've worn a jumpsuit aka an adult onesie. Typically they're way too long on me and it's been hard finding one that I can work with. But this one, even though it's a little long, I was able to tuck the bottoms underneath. I wanted to make this edgy so I styled my tan moto jacket on top. It also helped to keep my shape and allowed me to wear a bra since the back of this has a crisscross style. I think both pieces ended up complimenting each other really well. I decided to add some print with my snakeskin heels. I've been obsessed with them lately and they'll be in my next post too! I think wearing them was a little unexpected, which I like 🙂 This coral color is spring perfection. It's definitely one of my favorites at the moment.
Can't wait to share more outfit photos from Cali with you!
Hope you all have a lovely Monday.
<3