Happy Tuesday LOVElies.  I'm feeling a little under the weather (hence the lack of smiles) and I almost didn't do an outfit post today.  But I decided last minute that I wanted to put this together.  It's super windy outside and it was not very easy shooting pics.  I hope these do the outfit justice.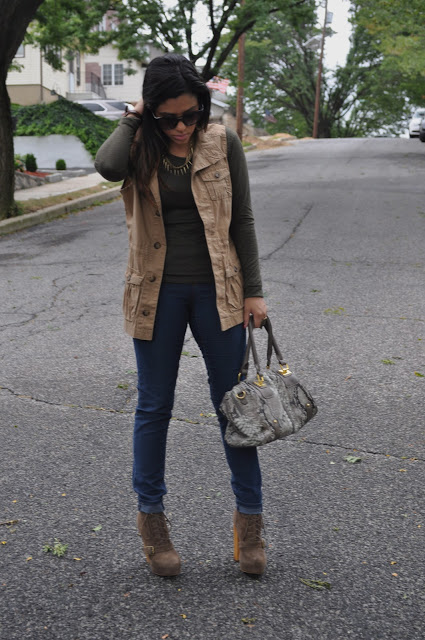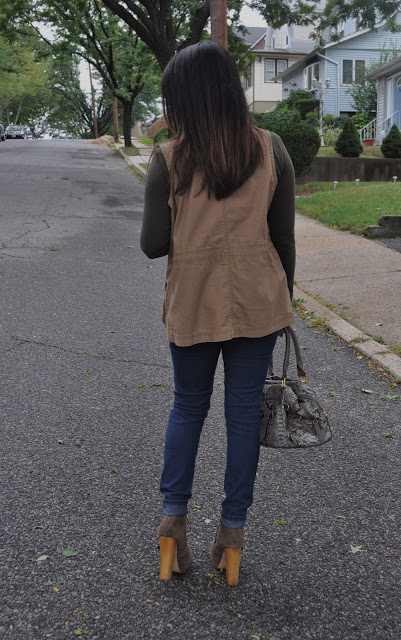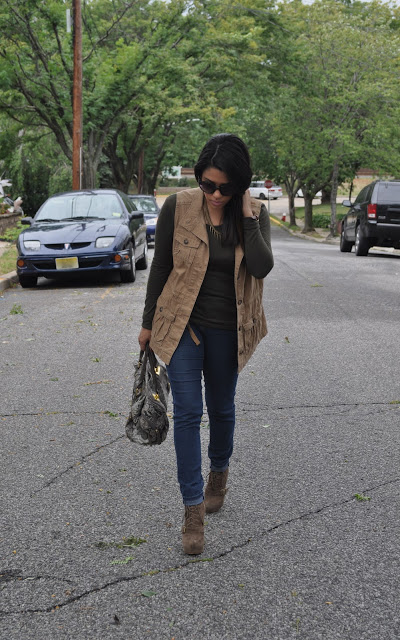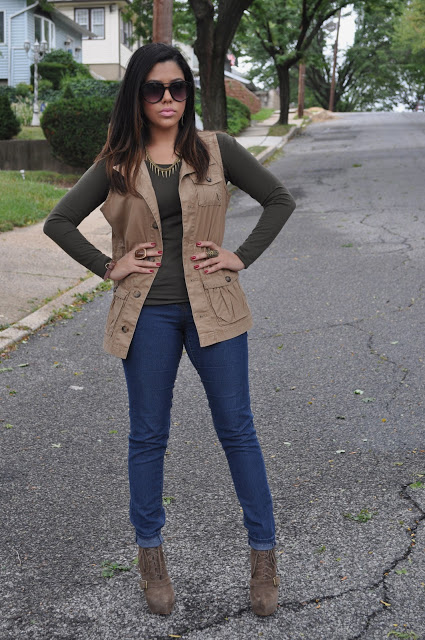 Safari Vest: Old Navy
Shirt: No name
Jeans: Forever21
Booties: Steve Madden
Bag: ShoeDazzle
Sunnies: Target
I've been on the hunt for the perfect camo jacket and so far I have had no luck.  During my search, I came across this Safari vest and I absolutely love it.  I had my eye on a similar one from Zara but I really didn't want to spend $80 on it.  So I scored this less expensive one for less than half the price.  This will be the first of many times that I wear it during the fall.  It's great for layering and I have a bunch of other ideas on how to wear it, I just need to get some of the pieces, like a thin belt to tie around the waist!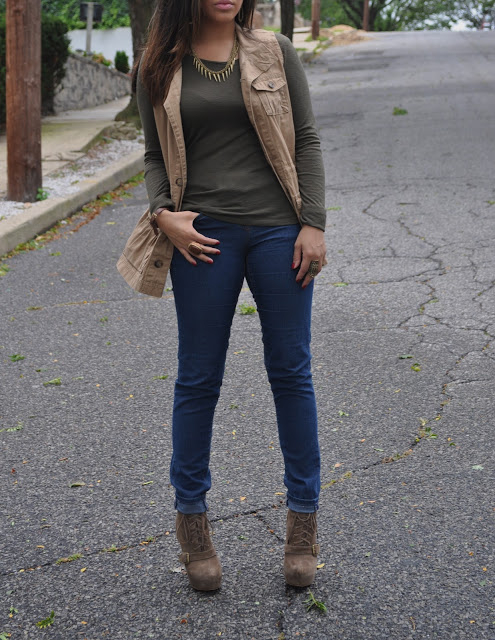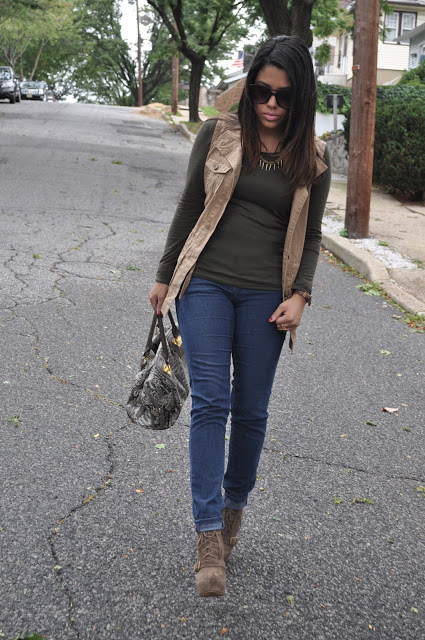 Since I'm not feeling 100% I wanted to make this a real casual look.  I'm wearing an older long sleeve shirt and I don't remember where it's from.  The color went perfect though since it's similar to the green in the camo jacket I want.  I am absolutely obsessed with these booties, especially because of the wooden heel.  I got these babies on sale last year at Nordstrom.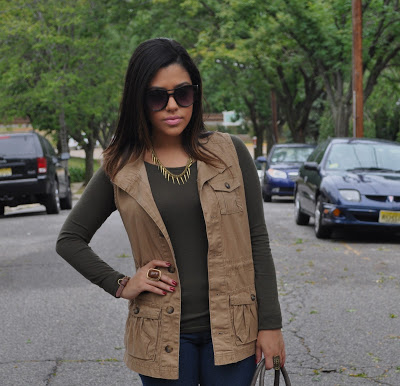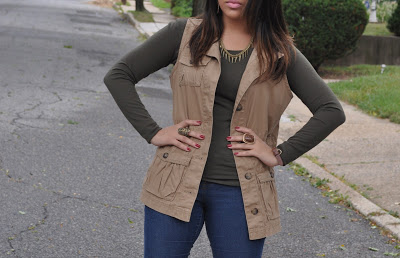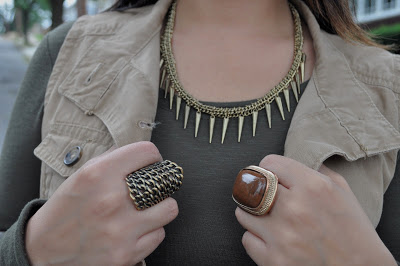 Bracelet: H&M/ Spike Neclace: Forever21/ Rings: H&M and Gypsy Warrior
They say animal print is the new neutral, so I went with this snakeskin hand bag that I got awhile back. I thought that it added another dimension to the outfit. Since I am wearing all neutral tones, the print breaks it up a bit.  I also added this spike necklace that I've only worn once before and these 2 rings that I haven't used much lately.  I still have ESSIE Size Matters on my nails, definitely time to switch it up!
I used random.org to pick the 2 winners of the
Klassiq
$50 gift card contest and they are…….
LESHA & JEN!
Congrats girls! We will be emailing you shortly and thanks so much to all who entered.  I will be announcing part 2 of my 200k view giveaway tomorrow!
<3