I go through moments where I get either really dressed up or really dressed down and lately I've been going through more of a casual phase. So today's look is super simple!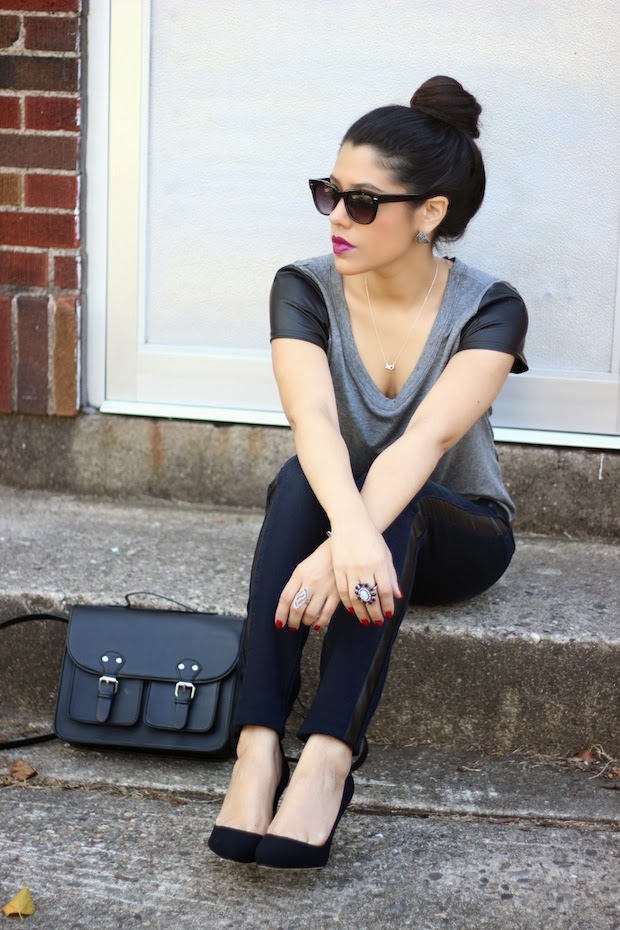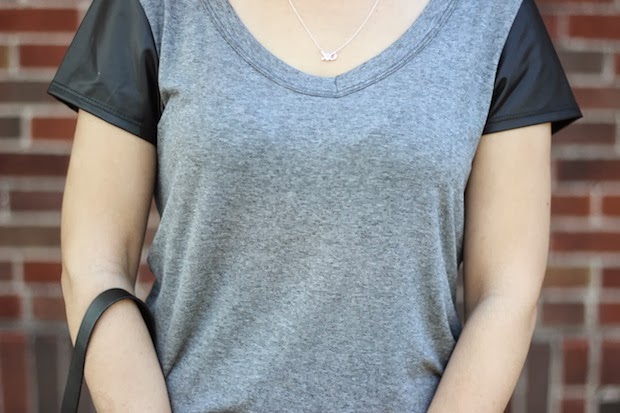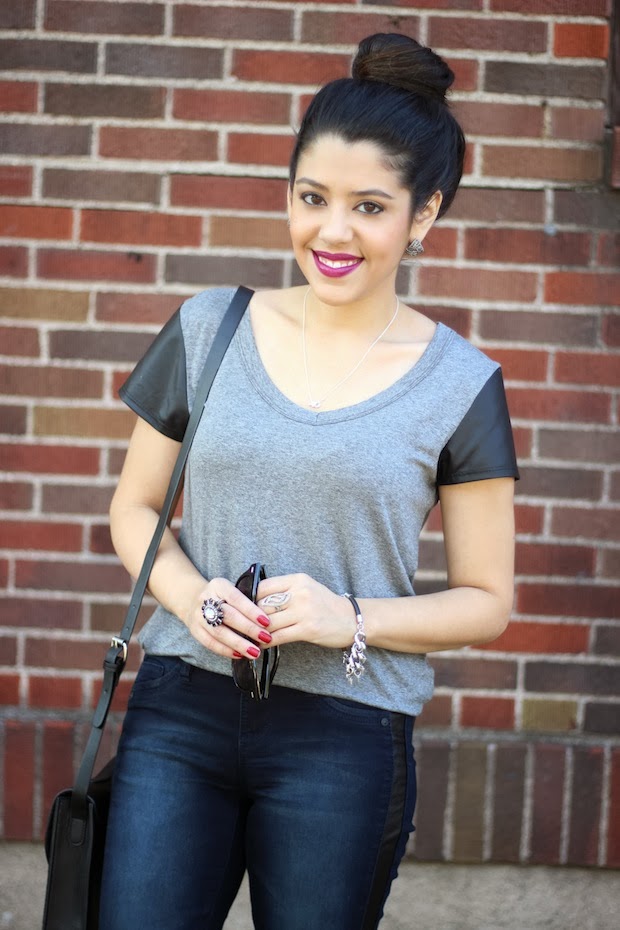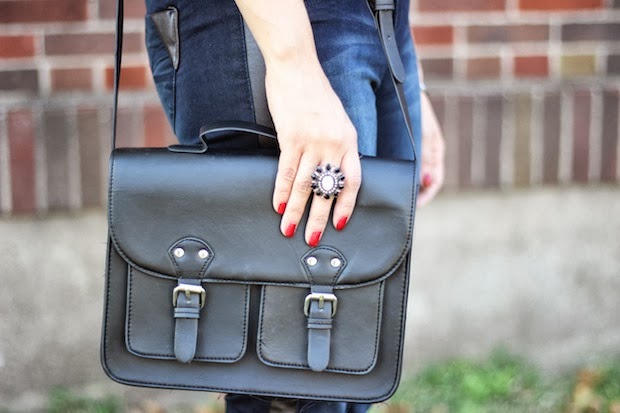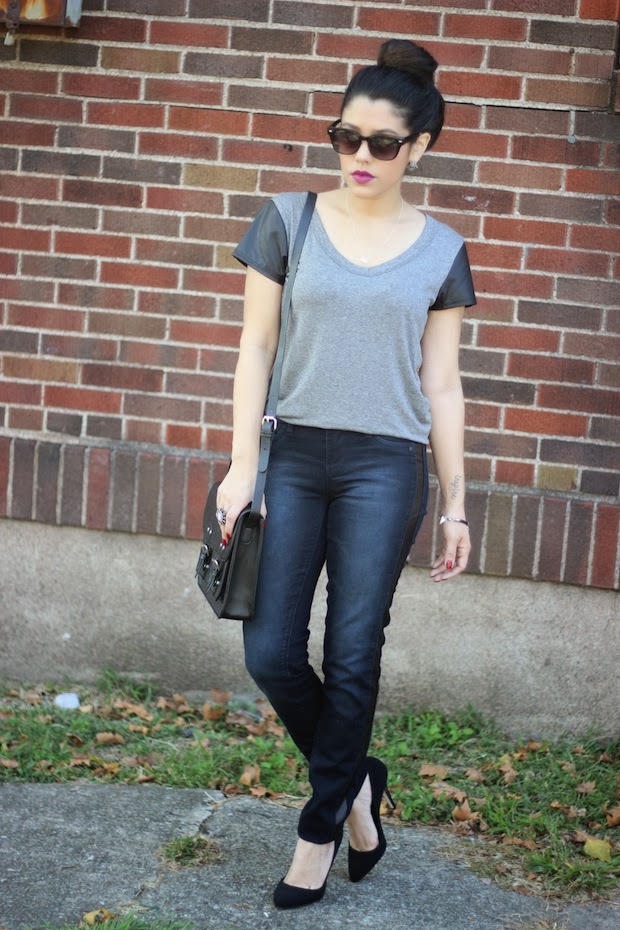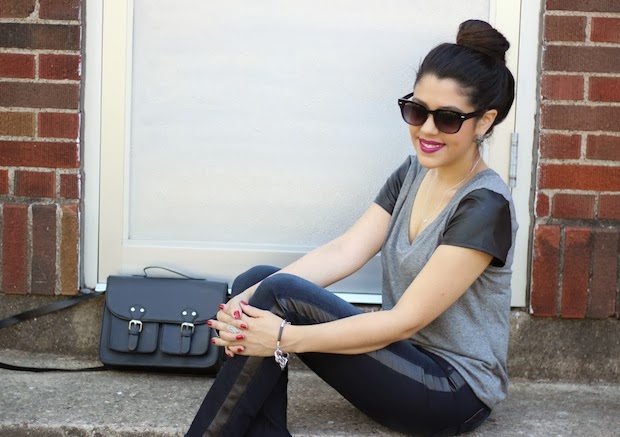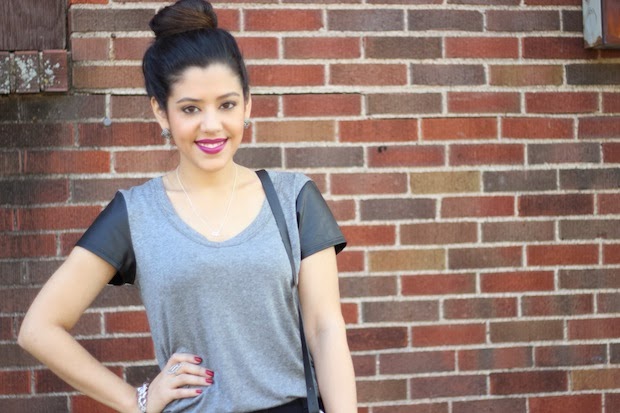 Earrings: Aldo/ Rings: Juicy Couture &
Berricle
A few days ago I went to my local
Dots
to check out their new pieces for fall. I honestly haven't been to that store in awhile, but I did used to get things there from time to time. They're really affordable and are all about offering the latest trends. I tried a few different things on but really gravitated towards these two pieces the most because of the faux leather details. I love how the sleeves transformed this simple tee into more of a statement piece. I really like the tuxedo jeans too. I've seen these everywhere lately. I also got a faux leather moto vest that I will be wearing soon as well. I guess I am going through a leather craze right now! A huge bag trend this fall are satchels and top handles, so I got both in one with this bag. To bring a little more to the look, I decided to add a purple lip and put my hair in a bun. I always feel like a big bun can add the "chic factor" to an outfit. Speaking of hair, I have some posts on new hair products and a new flat iron that I have been trying out coming to the blog soon.
On another note, if you have been following me for awhile then you know I have been singing and recording music almost my whole life. But I took a step back from it for awhile (way too long). I've been missing it too much lately so made the decision that I need to start incorporating it back into my life. I went to the studio a few days ago and it was just the best feeling being back there and singing again. A friend told me that "there is beauty in rediscovery." I couldn't agree more. Sometimes we might be unsure of what we want, so we might walk away from something. But if we find our way back then it's for a reason. I just wanted to share this with you all <3
Happy Weekend loves!
XO