Happy Thursday my gorgeous loves! So my camera officially stopped working a few days ago. I'm still really new to the whole "camera world" so I honestly have no idea what happened or what went wrong. Thankfully, this happened 4 days before my warranty expired so I got really lucky! Otherwise, it would have cost a pretty penny to be taken care of. I should have it back soon, so for now I was able to shoot with my mom's camera. She really is the best!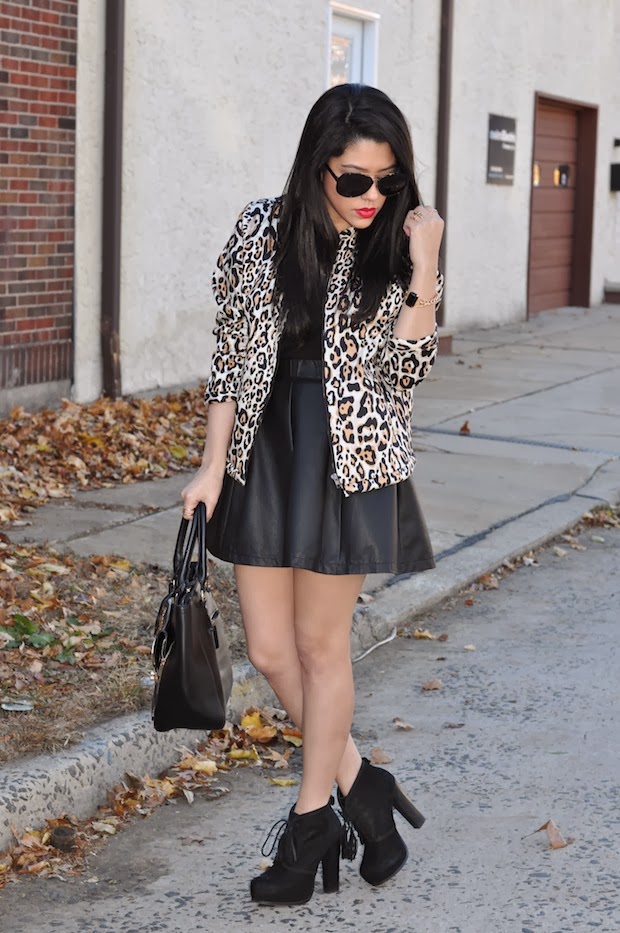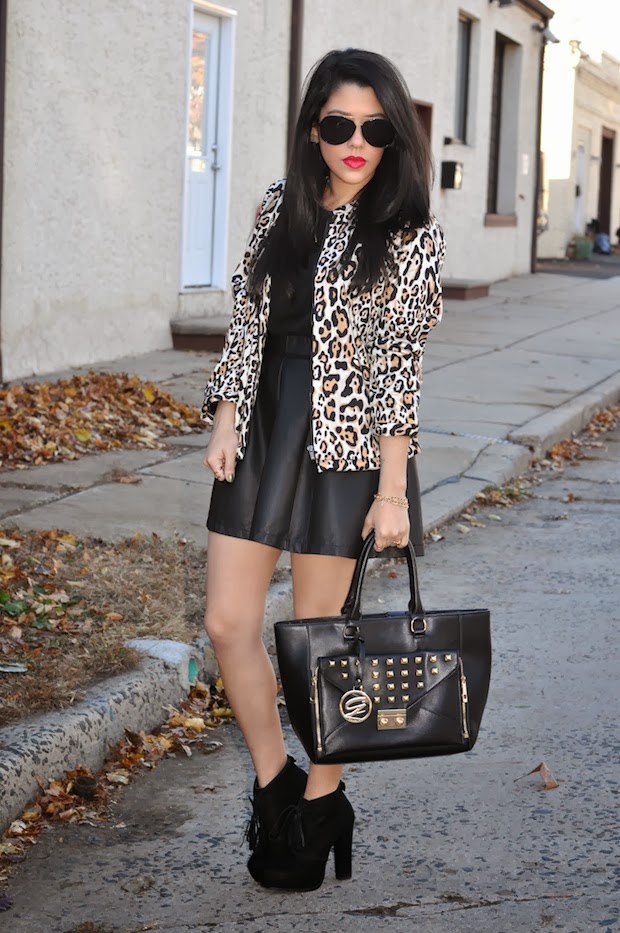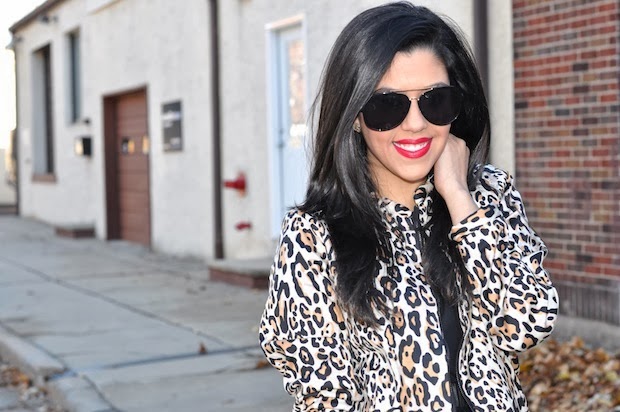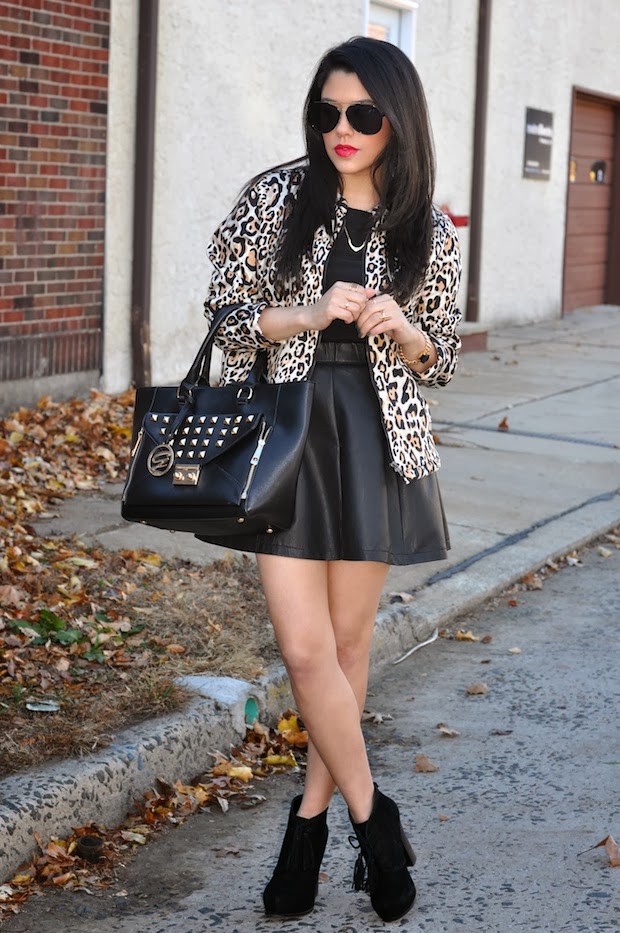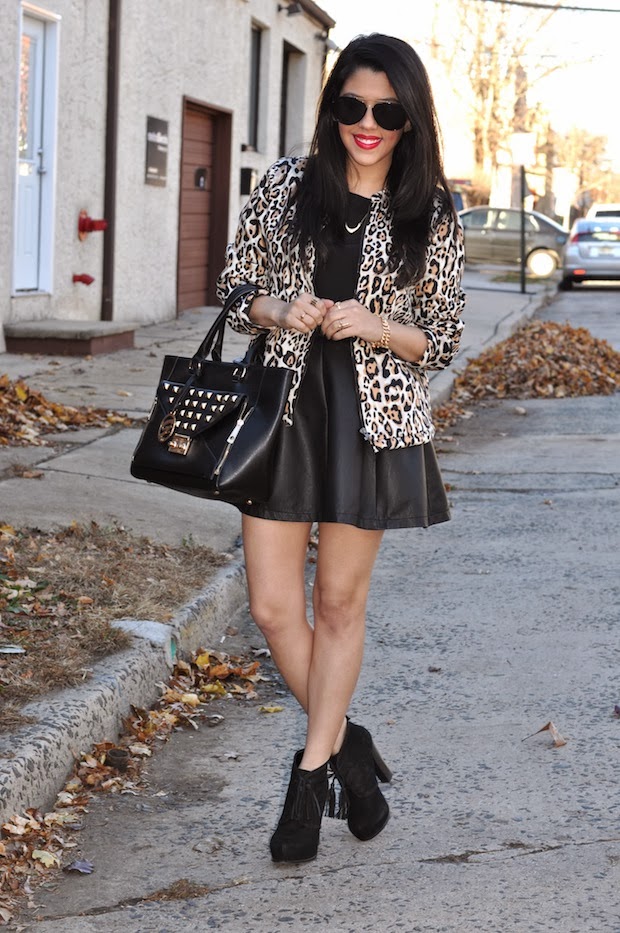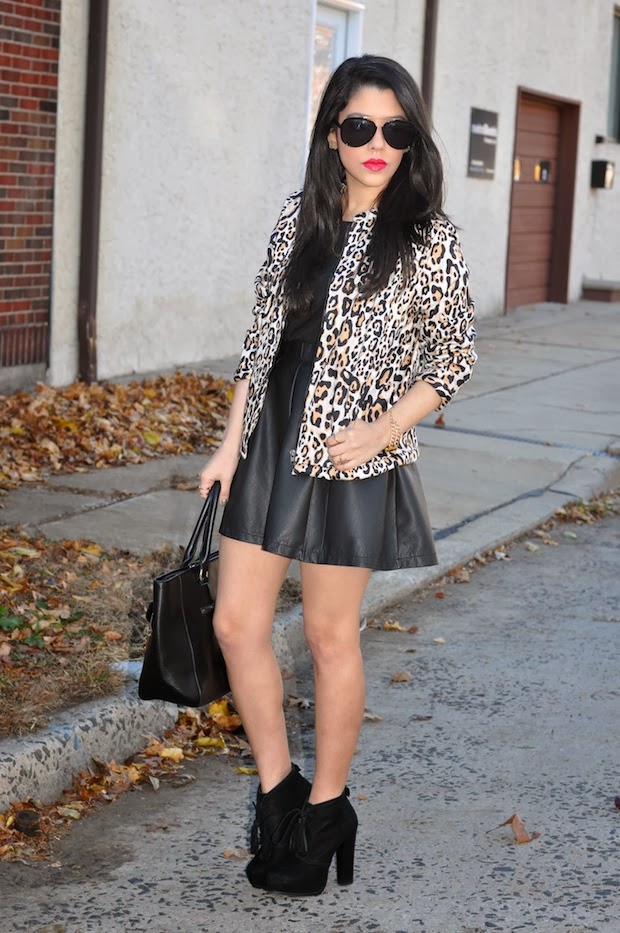 Booties: (old) Steve Madden/ Bag:
Galian
I really don't know what look I was going for with this, I just knew that I wanted to pair two different pieces together that weren't exactly meant to be paired if that makes any sense. I liked the idea of wearing this "sporty" oversized leopard print bomber with this edgy and more feminine faux leather skater skirt. Both pieces can definitely be styled in many ways, but I really wanted to put together something different. For me, that's really the best part about fashion. It's fun to create different looks and show a different side of you every day. One day you can look super chic and sophisticated, the next you can be laid back and sporty, and then you can be elegant and glamorous. When it comes to personal style, you can literally do it all if you feel that it represents a part of who you are 🙂
On another note, please take a moment and vote for me loves! I am trying to stay in the top 4. You can vote everyday
HERE
.
Lots of Love
<3
Shop Similar