Happy Monday beauties, I am ready to take on this new week!
This has become one of my favorite color combos. I instantly think of lemon and lime. It's perfect and refreshing for summer. When I saw this dress on the website I thought it was really cute, but I have to say that it's even better in person! I love the cut outs and the little bit of sex appeal that they add to this girly dress. It's classy and chic which of course I am a fan of and it's perfect to wear to a party or special occasion. I added these shoes for a pop of print and I really like how they compliment both the dress and bag.
I always try to have fun with my mom and joke around when we take pics because she gives up part of her time every day to do them for me. I am so thankful and appreciate that she is extremely supportive and that I am able to share this experience with her. I can be so serious about the things that I love and am passionate about but at the same time I have fun with it too! I just wanted to share this and to remind everyone to not take anything too seriously and don't forget to enjoy yourself!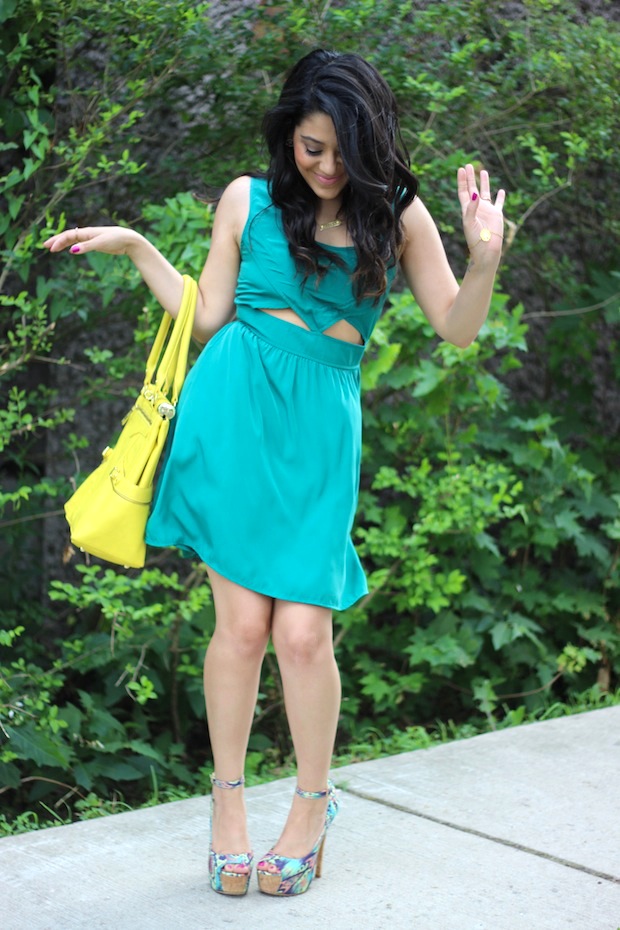 Have a great day!
<3,
Naty