Happy Monday loves!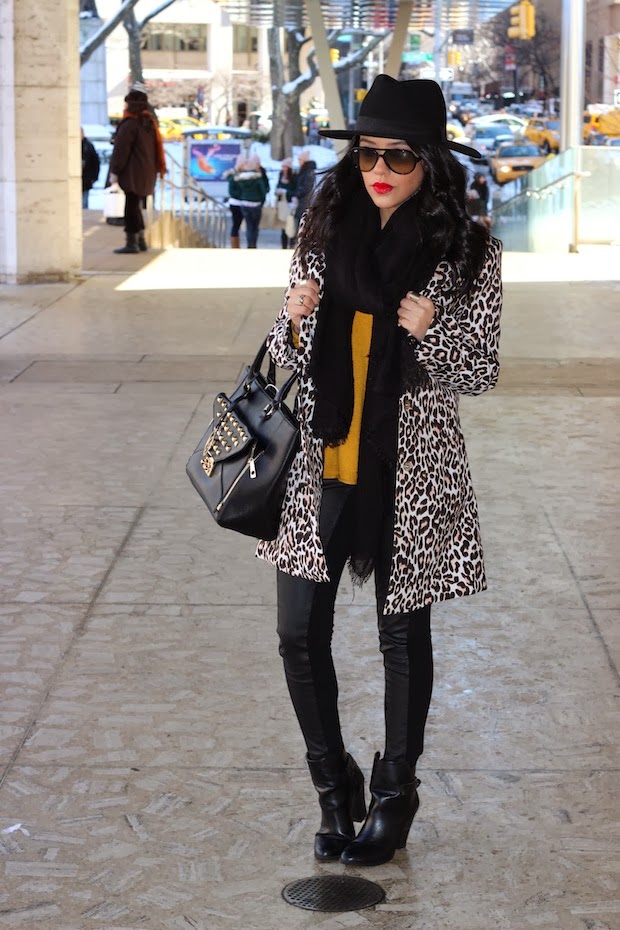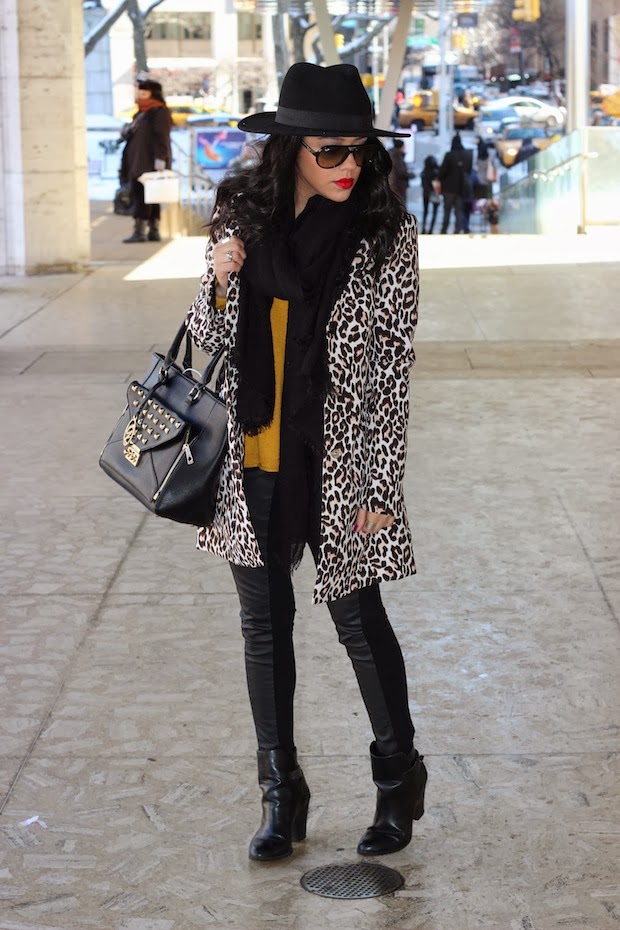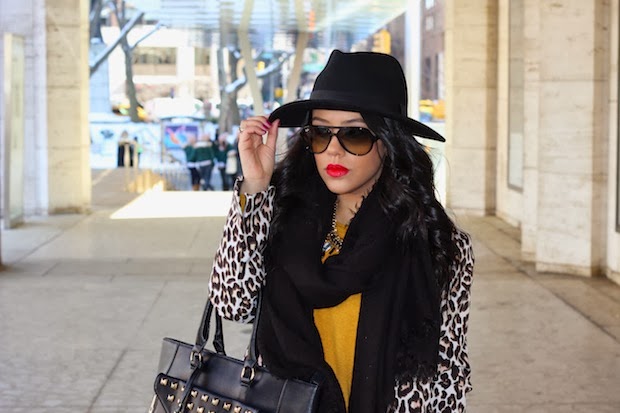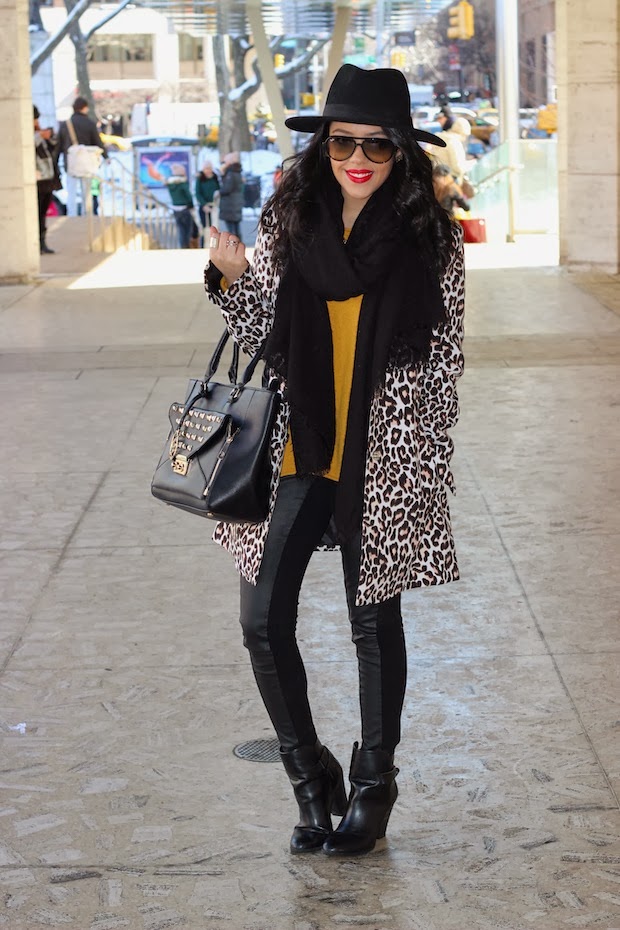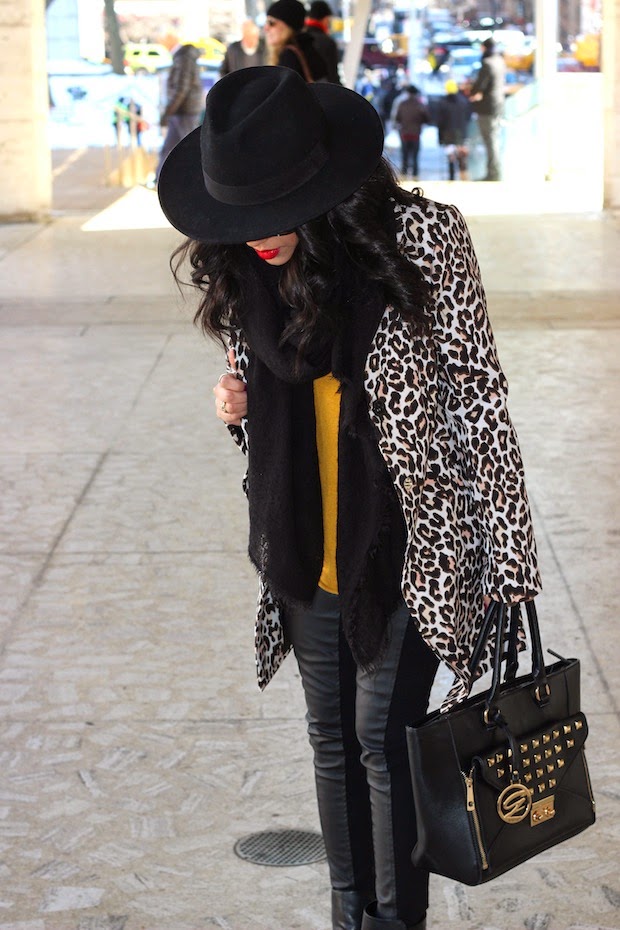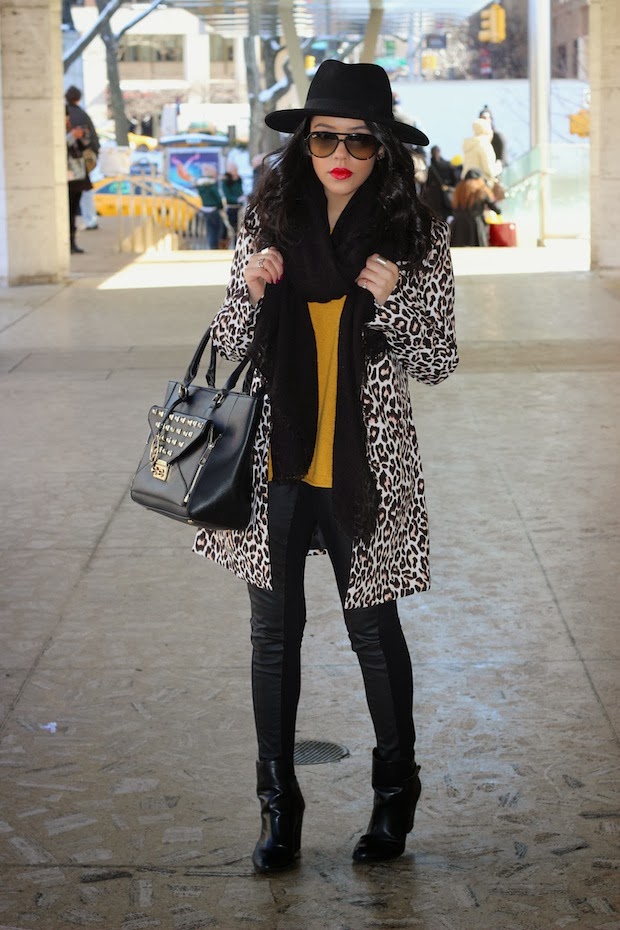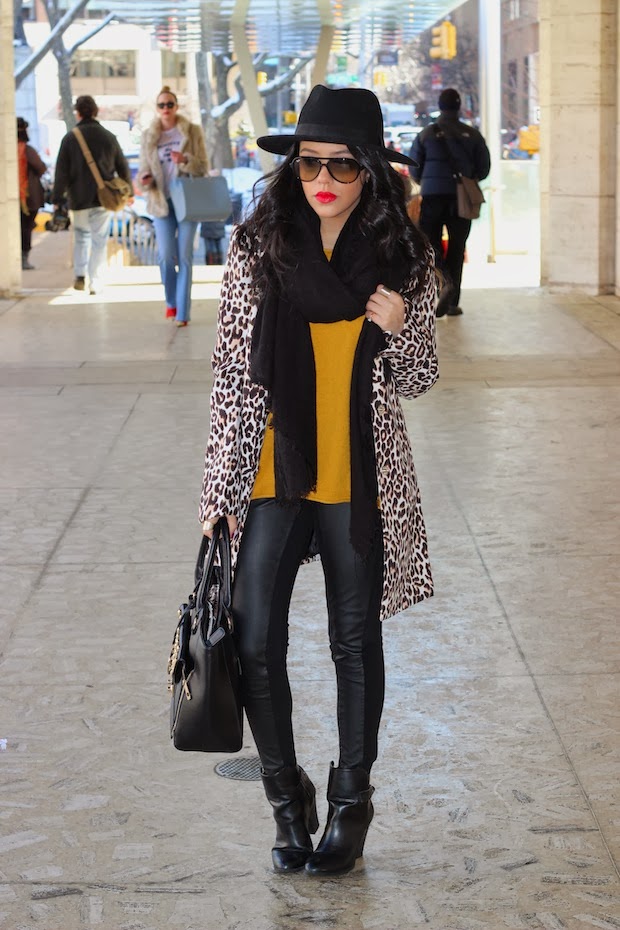 This is what I wore on Friday for day two of fashion week. I wanted to go with something more casual and edgy so what's better than a little bit of leopard print and leather? I think this coat is such a great statement piece and will pair perfectly with so many things. I really love the mustard/leopard combo and wanted to layer up a little bit for another cold day, so this sweater ended up being the best option. Of course I couldn't forget my favorite hat and booties and a little pop of color on my lips. I tried to put together outfits that were all different from one another in terms of style. This was honestly the most comfortable!
Friday was definitely a fun and busy day with a couple of meetings, the Academy Of Art show later at night and then a fun event with P&G Beauty for the Olympics Opening Ceremony. I shared some photos through out the day on instagram. Here is some footage and pics from the show 🙂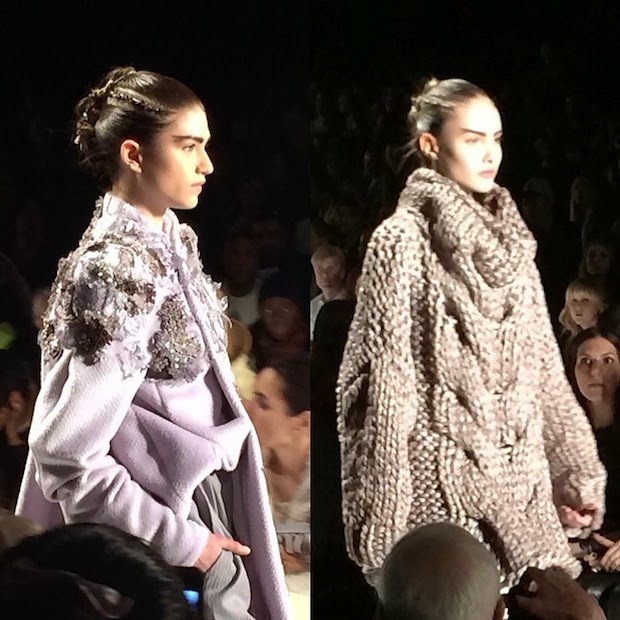 Hope you all have a great day!
<3