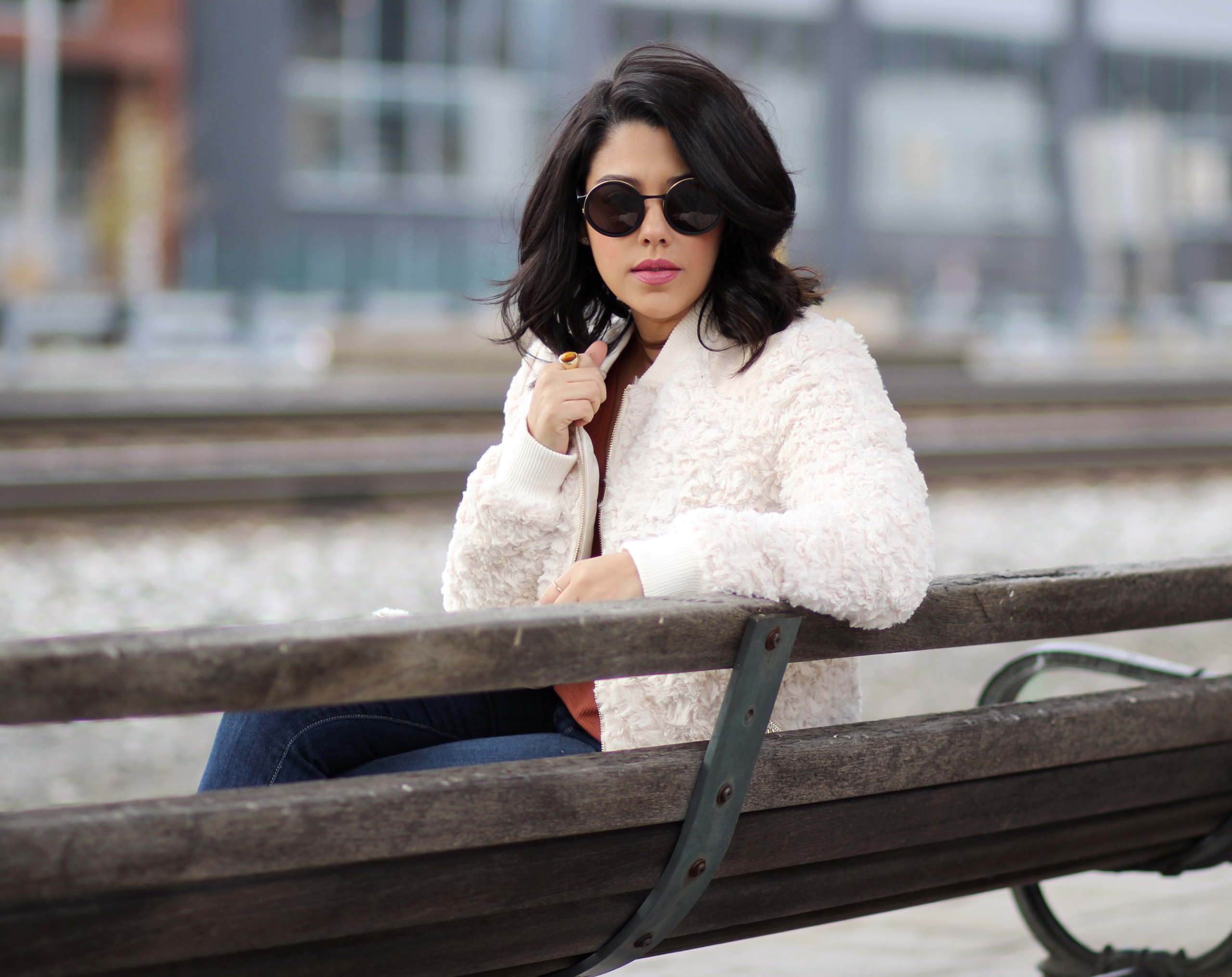 Happy Friday, loves. I am currently in bed in my sweats with a cup of coffee, of course. If you're home right now, grab a cup for yourself [or tea if you prefer] and hang with me for the next few minutes, or however long it takes you to get to the end of this post. I thought it was time to fill you all in on something that has been happening with me over the last few months.  I hesitated a little at first as to whether or not I wanted to open up about this, but I did briefly touch on it once before and remembered the messages that I received from girls experiencing the same thing, so I decided to touch on it further today.
Remember awhile back I posted about my struggles with psoriasis?  I was trying so hard to  keep a positive perspective about it all and accept that this is a flaw of mine that I will have for the rest of my life. Well, a few months ago it got really bad to the point where I had
never seen it spread so much. This time it went all over my lower back and even my stomach. I couldn't understand what the hell was going on with my skin, so I decided that it was time to get back to the dermatologist.  It had honestly been several years since I had gone back so I have no one to blame but myself for not taking better care of it. After talking to a few people, I found a new dermatologist for a second opinion and he told me that it is actually not psoriasis, but it's basically chronic dry skin.  Wait, what? How?  There is no cure for it, there are only ways to control it and make it more manageable.  Unfortunately I didn't have many options of what I could do, so I agreed to getting a series of cortisone shots.  I had never gotten them before and honestly didn't know much about them, but I felt desperate and was willing to do anything to see some improvement in my skin. After the round of shots were complete, I started to see that my skin was clearing up a little bit. The rough dry patches were becoming smooth, the redness was fading and the marks were not as noticeable. Yay! My skin was finally getting back to normal. Or so I thought.
About two-three weeks after my series of shots, I noticed that my skin was flaring up again and this time it spread to my arms, both lower and upper. He gave me two different kinds of medicated lotion that I have been using to see if that can help before going back for more shots. The lotion helps to smooth the skin a little, but the marks are still there.  I really don't want to have to get a shot every single week for the rest of my life in order to control this because there are downsides to that too.  I don't know 100% if this is related or not, but after doing some research I found that these shots can cause weight gain and if I am being completely honest here, I have put on weight since I got the shots.  Maybe it's related and maybe it's not.  I don't know if there is a way to find out for sure, but I do know that I have seen some major changes in my body and my overall mood since then. I go to
Cyclebar classes each week, I've been eating better again, but it feels like the weight just keeps adding on instead of coming off.  This has made me feel a little depressed over these two months.  I was starting to lose some of my motivation and had to keep battling with
myself. I kind of go back and forth with the motions.  Some days I feel better than others. I think that this year in general I struggled a lot with my skin and with my fitness.  I know that I have talked about it so many times on here, but it's like I just can't seem to get it right.
Sometimes when I try on clothes and I look at my body in the mirror with my skin the way it is and the extra weight I've put on, I just don't feel very good about myself.  Whether it's
noticeable to any of you or not, it is something that I have to see every day and I am trying very hard again to accept it.  This is not an easy thing to admit to all of you, but again I know that I am not the only one who feels this way.  Of course this is nothing compared to dealing with a serious sickness or something life threatening, but it is still challenging for me and it is an every day battle of mine because I don't want this to always be an insecurity.  The good thing about it happening right now is that it's about to be winter and over the next few months I will be completely covered up.  Hopefully there is a way that I can get it back to a more manageable place by the summer. I want to feel comfortable to wear a swimsuit again.  The hard part is not knowing the specific triggers as it can be anything from stress to the change of seasons.  I think that it is a mixture of both, but without knowing the definite source, there is no way to be able to prevent it from happening. I have been trying to research if changing my diet completely and cutting certain things out would make any difference here. Maybe I just need to make some lifestyle changes again.  At this point, I am willing to try anything to see if it will help.
To whoever else may be struggling from something similar, I would love to know about your experience with it and to get some insight from you. What has worked and what hasn't?  I appreciate whoever took the time to read this and allowed me to get up close and personal with you on this topic. It definitely leaves me a bit vulnerable to you all, but this is part of life. It's part of my every day life. Sending love to you all and happy weekend!