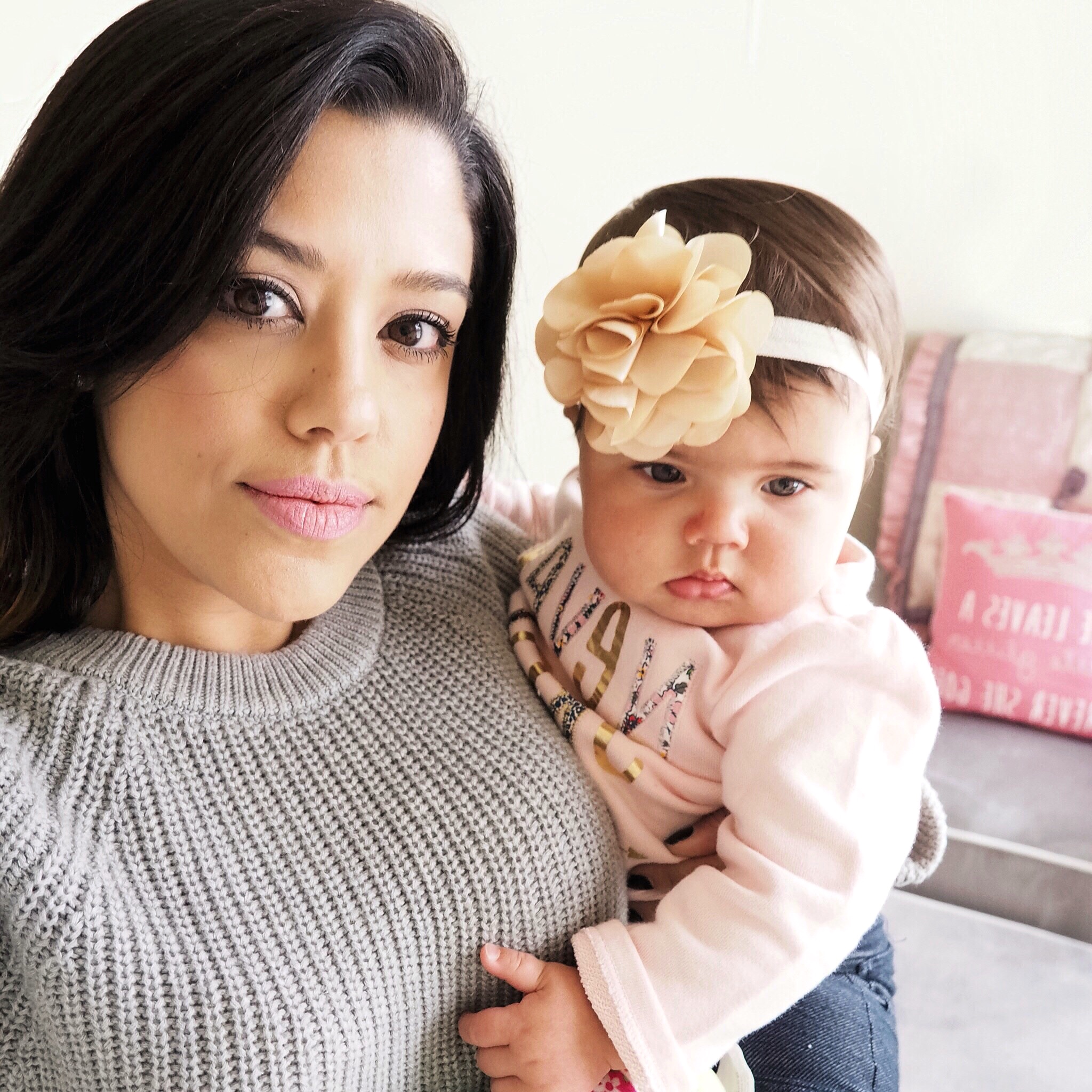 I am so in love with my niece/Goddaughter, Mia Angel! She turns 9 months tomorrow, which is just so crazy to me.  I feel like it was only yesterday that I was holding her in my arms for the first time.  Before I know it she will be walking and talking. I'm not ready!  She has such a personality on her already and she is just so much fun to be around. She loves music, just like her auntie!  I seriously think she is going to be a dancer or a singer.  Every time she hears music her whole body starts shaking and whenever I sing to her she just stares at me so intently and then claps! haha you can watch a clip here.  She even has her own little drum set that she loves to play.  It is seriously the cutest thing ever! Whenever I am with her, I am just reminded of my priorities in life. It really shows me what's most important. Spending time with her is my favorite thing to do. My family is everything to me and always will be.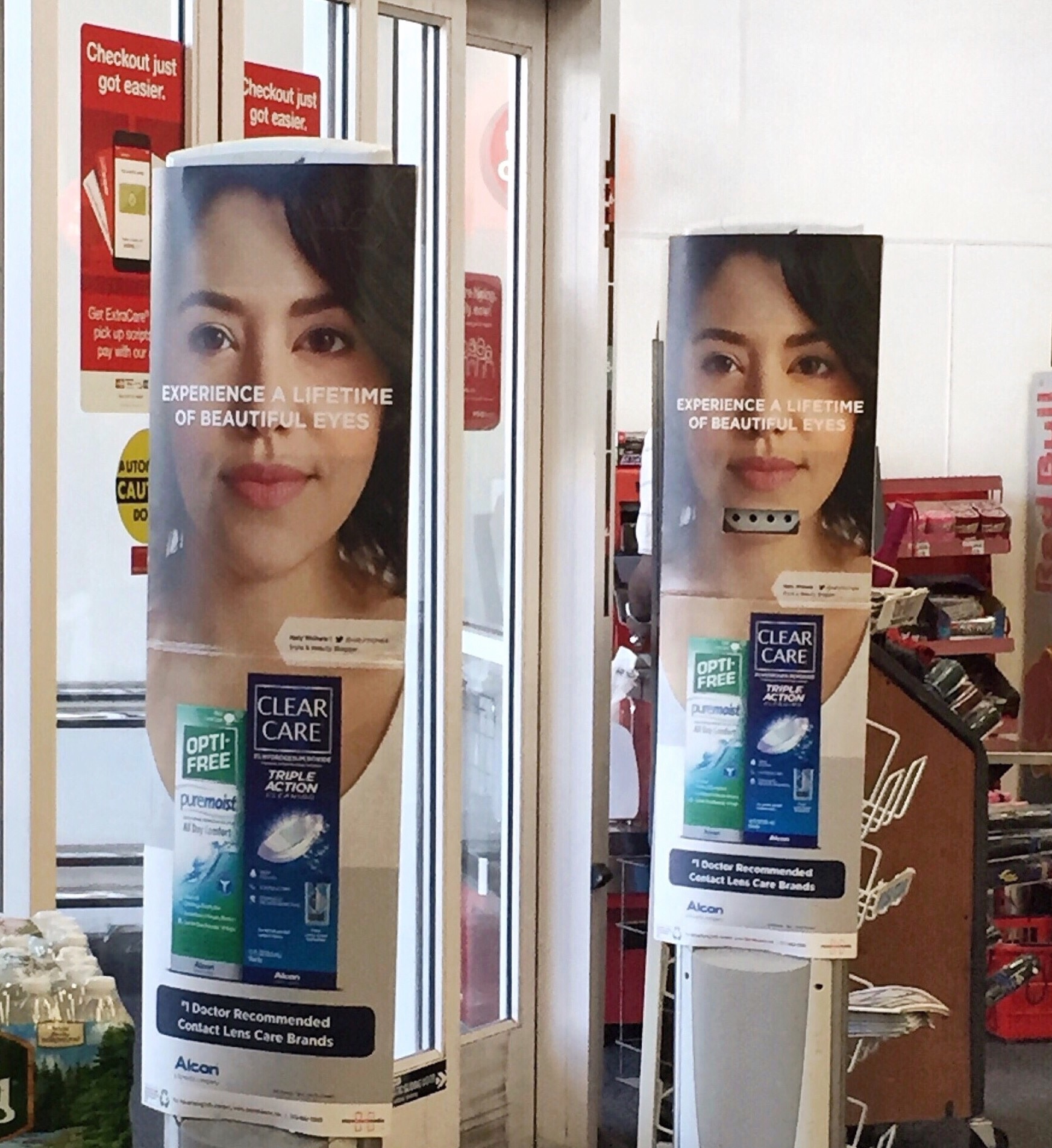 Remember when I went to Chicago a couple of months ago?  Well, this is why!  It was to do a shoot for a campaign with Alcon and they ended up putting this in over 10K CVS stores across the U.S.! Say what?! I have to be 100% honest here. At first, I did not like this photo of me at all because I am my own worst critic.  I was being really hard on myself about it too and because of that I was taking away such an amazing opportunity from myself.  I was
focusing on the wrong thing here so when I went to CVS and saw this literally staring back at me in person, I got a little emotional.  It was one of those crazy and surreal moments where I thought, "WOW!  Look at how far you have come Natalie.  You have to stop beating
yourself up and learn to accept and embrace." [Yup, used my full name and everything.] So right then and there I let go of whatever negative thoughts I was holding on to about myself and I fully immersed myself in that moment.  I was proud of myself. I received so much
support and love for this when I shared this photo to my personal Facebook and to Instagram and it meant the world to me! You guys have no idea how much your words touch me. Thank you!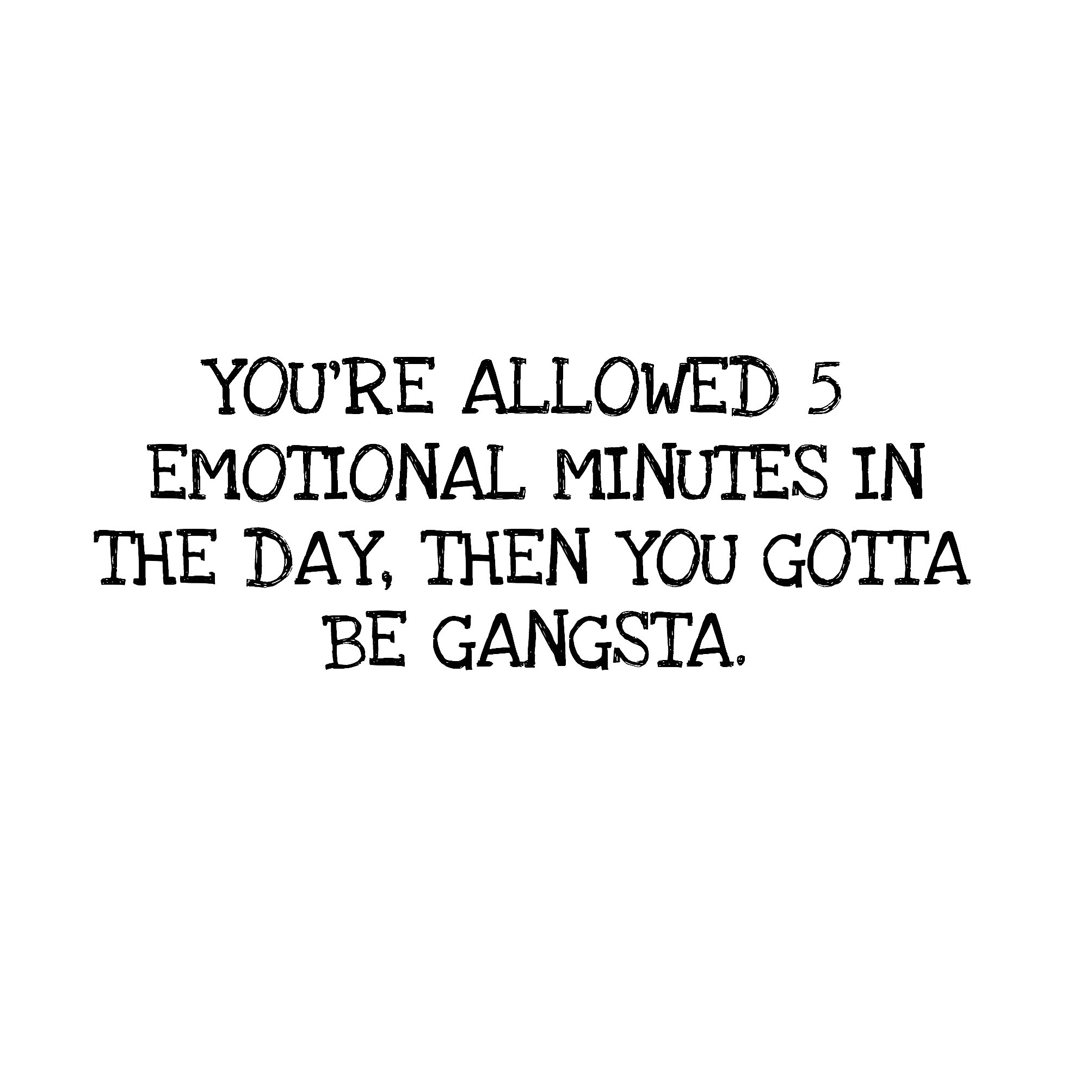 This just might be my new favorite quote!  I caught myself getting so emo last week and found this quote on Pinterest and could not stop laughing.  It's exactly what I needed to put myself in check and get it together. I knew that I had to share it with all of you and the replies were too funny. But really though, how true is this?!  We've got to be able to pick ourselves back up and get shit done. Too often I have let emotions get the best of me and ruin my days.  So now I have to catch myself and seriously only allow myself 5 minutes lol. I figured out a way to create my own quotes so that I can use the same font for all and have a better quality image.  I find so many amazing quotes on Pinterest, but the quality is usually really bad or I hate the fonts.  If anyone has ever wanted to make their own too, just get the app Phonto and open up a plain image.  Then you can choose whichever fonts you want!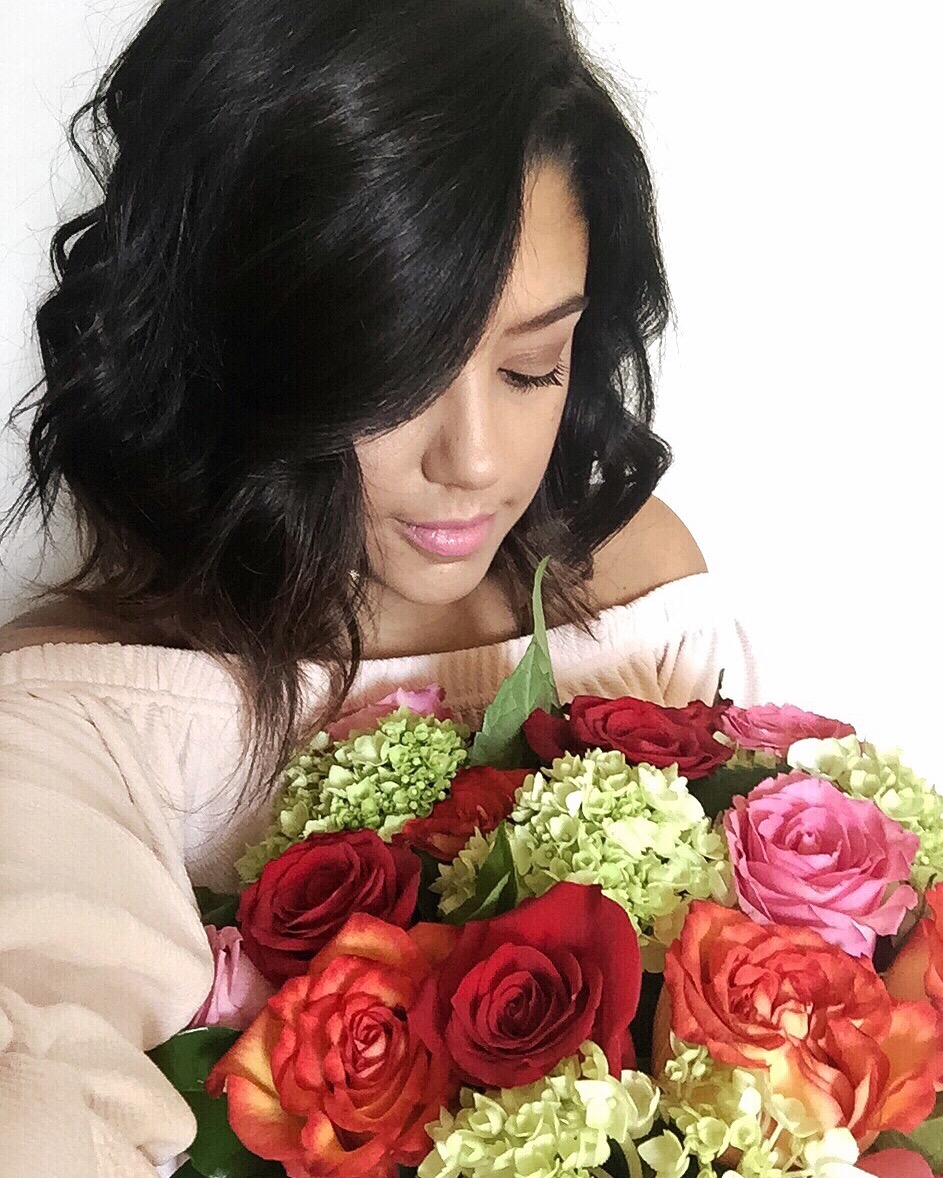 So as I mentioned I was super emo last week, which I blame mostly on "aunt flow." You know what I'm talking about.  Every month like clock work when she comes to visit I am SO hard on myself.  It's as if I can not shake those emotions off no matter how I try and I hate it. It seriously makes me so miserable and I need to figure out ways to channel that energy
differently. Does anyone else get like that too?  Any tips for me?  I got this lovely surprise from FTD Flowers and it literally brightened up my day! These blooms are absolutely
gorgeous and I hope that I don't end up killing them too quickly.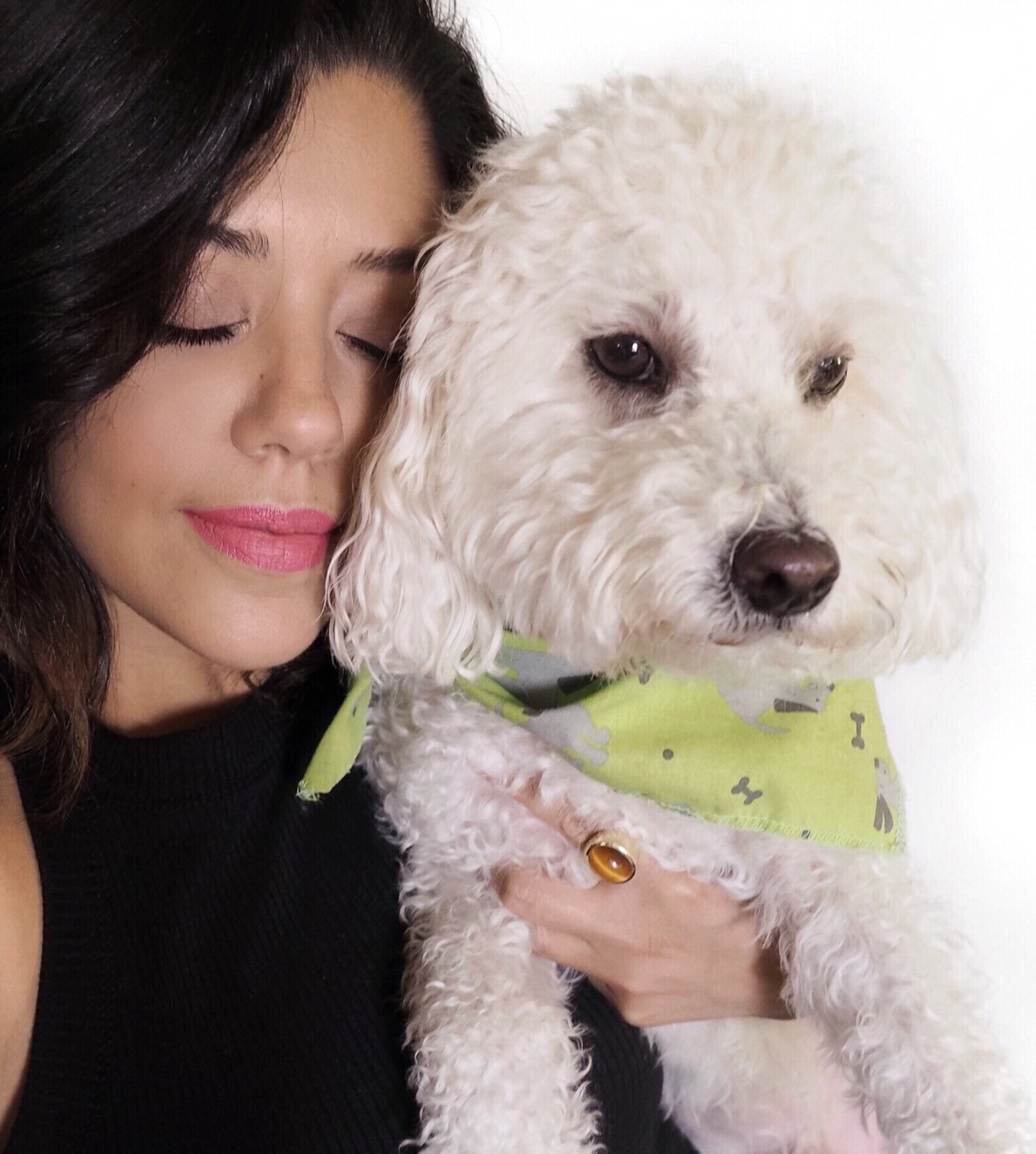 My Kiko!  It rained so much over the weekend and I took Sunday as an opportunity to
literally do NOTHING.  I've been trying so hard to find a better balance in my life between work and personal.  Working for yourself and trying to constantly build what you do is
extremely time consuming and stressful.  There is seriously so much more that goes into "blogging" that people fail to see and understand.  I am so tired of those who constantly say it's not a real job.  I guess it is just one of those things that you can never fully comprehend until you do it and see for yourself.  To be honest, I don't even like the word "blogger"
because I don't think it's an accurate representation of what I and so many others do.  I don't even know the right word to use, but we wear many hats and it's not just about
taking and posting pretty photos and getting gifted items.  It's honestly turned me into a
business woman and I have learned way more doing this on my own than I did when I worked in the corporate world for 4 years.  I've learned to manage myself and negotiate contracts, I've learned what my time and hard work is worth, I've learned how to say NO and I've learned how to be the best version of myself. I could probably do a whole separate post on this topic and to be honest I have wanted to for quite some time now, but at the end of the day I know how hard I work and how much I have grown by doing this. I know my struggles and I know my success.  I really don't need everyone to "get it" or to "accept" it because
either way I am going to keep it going and to my fellow creatives, I hope you do the same! 🙂
I decided to only share 5 of the photos that had a real story behind them.  Hope you enjoyed and that you are having a great week so far!