… And I'm just playing in the sand!The weather in Miami was not as warm as I thought it would be.  It was actually really windy and a little chilly, which is why I have on this jacket at the beach.  But it was still a beautiful day and I had so much fun shooting there!  The scenery in Miami is amazing.  Had to take advantage!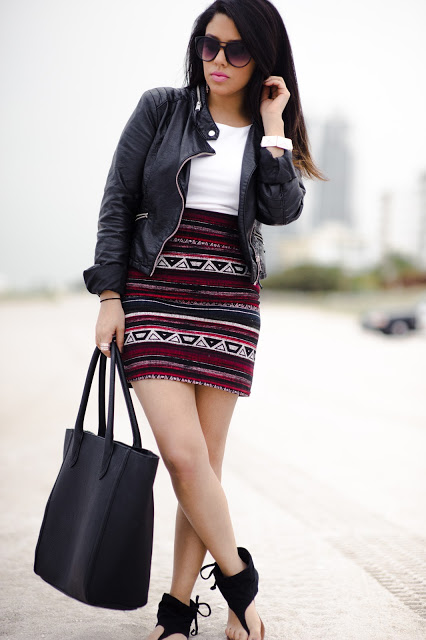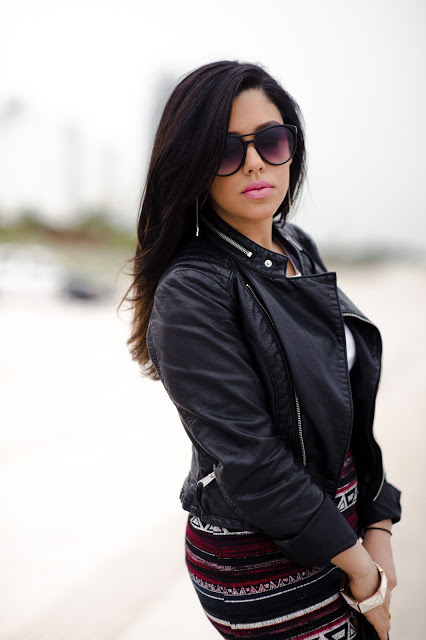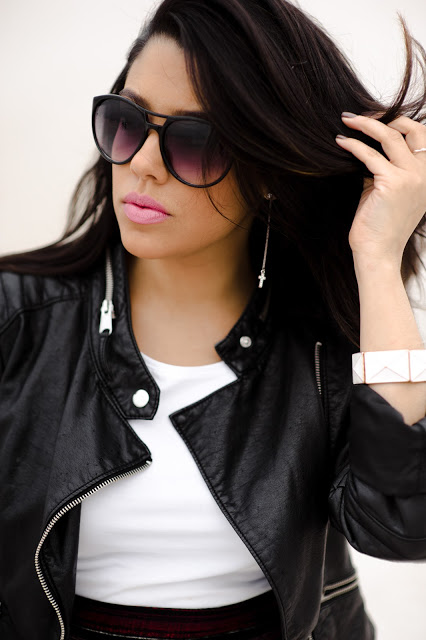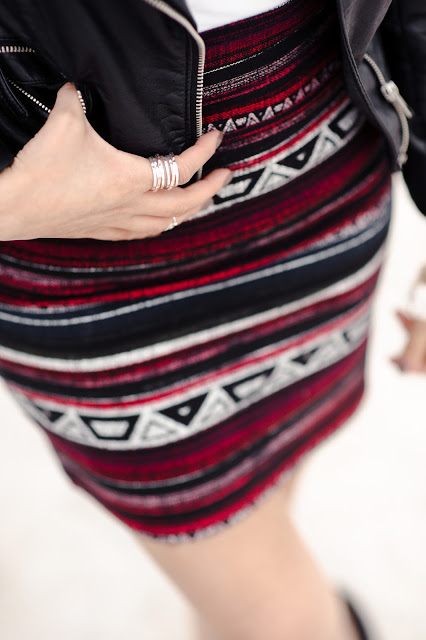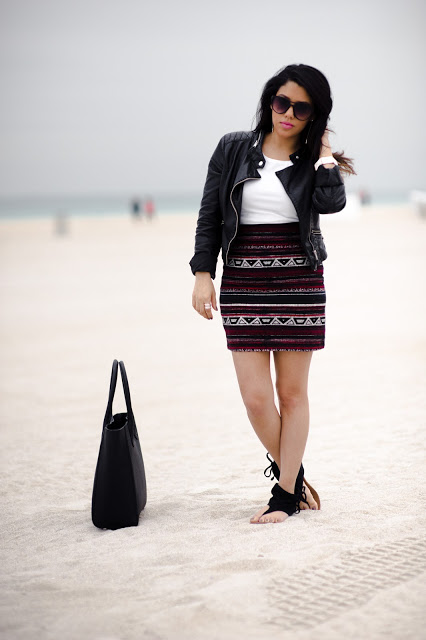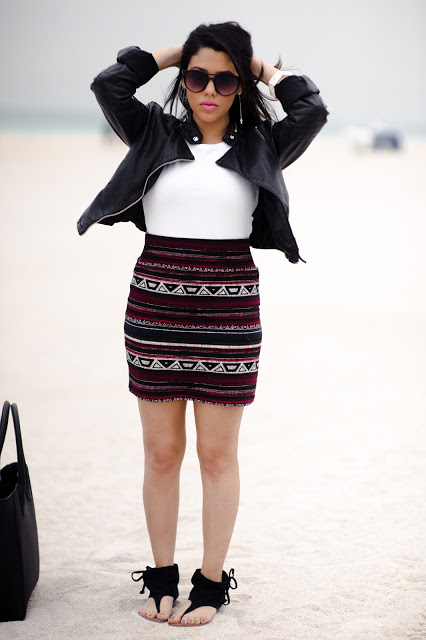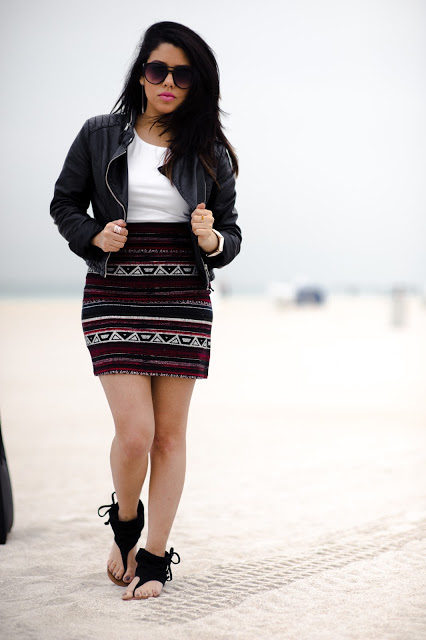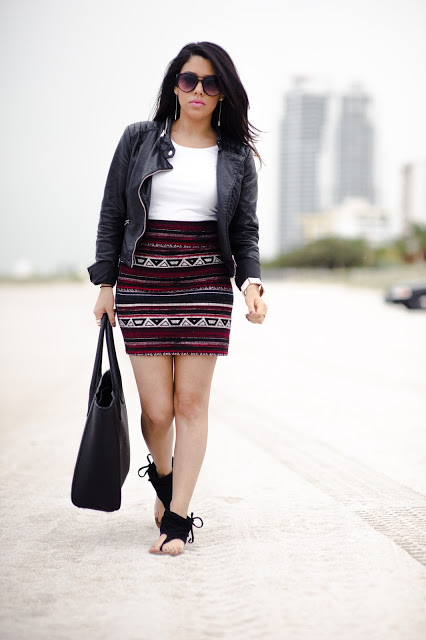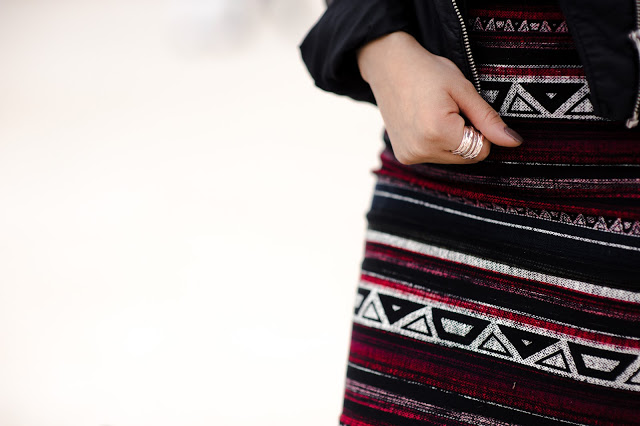 Sunnies: Target/ Bracelet & Earrings: Forever21
Photo Cred: Grant LeganI am loving anything tribal/aztec print right now.  I found this high waisted cotton skirt a day before my trip and thought it would be perfect for the daytime.  I immediately thought of these sandal booties to pair with it.  These are actually a few years old now and still in great condition.  I probably won't ever get rid of them unless they fall apart.  White tees are such a staple and as you know they go with everything.  So to keep this look casual yet still stylish, I added the moto jacket to complete it.  It's literally become my go to piece for so many outfits as you can clearly see on my blog.
I recently bought this bag from H&M and used it as my carry on.  I get so many compliments on it!  It's kind of Celine inspired, well at least it reminds me somewhat of a Celine bag.  My macbook and all my belongings fit inside perfectly.
I also shot with Sazan & Emily on the beach!  Here's a few.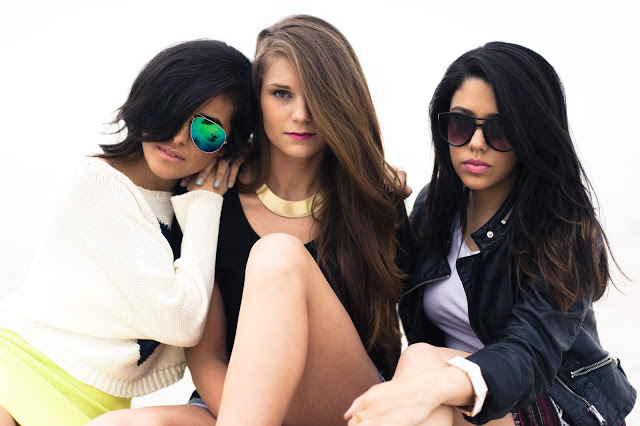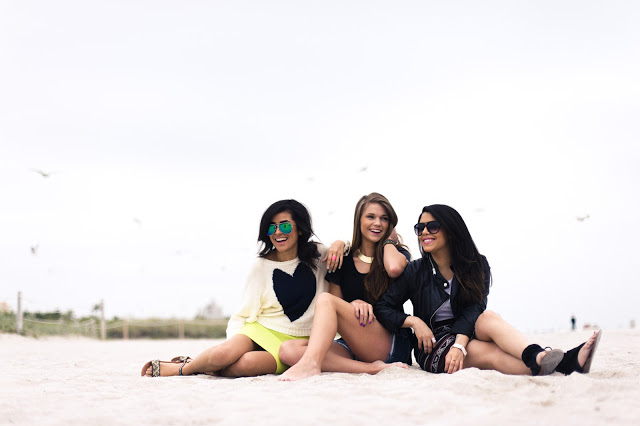 Seriously obsessed with Grant! I am booking a trip to Chicago soon to shoot with him again!
<3