Hello beauties!  Another weekend is coming to a close but I'm just happy that we had such beautiful weather.  I'm heading out soon but wanted to get this post up before.  I've had this top for a couple of weeks and I have been trying to figure out how I wanted to style it.  I'm happy with how it all turned out and hope that you like!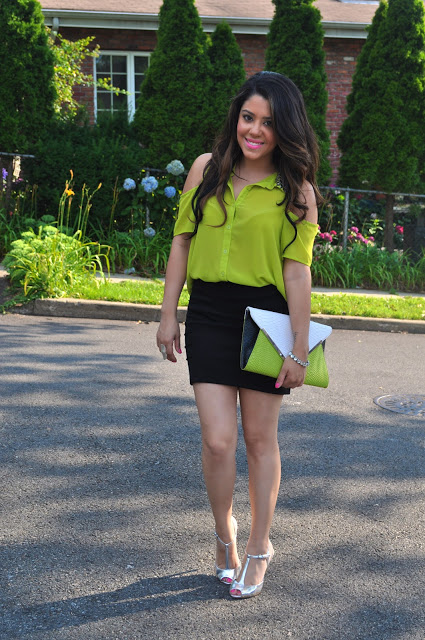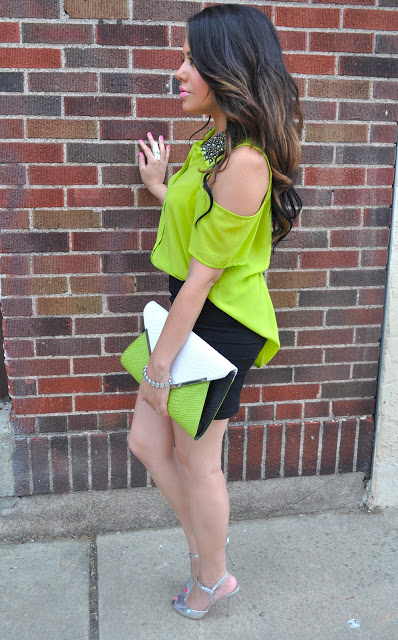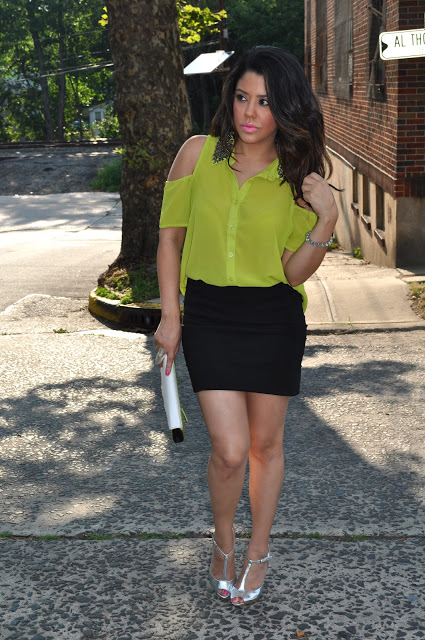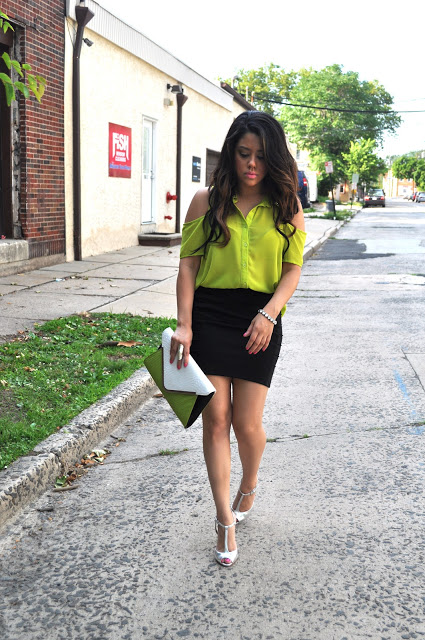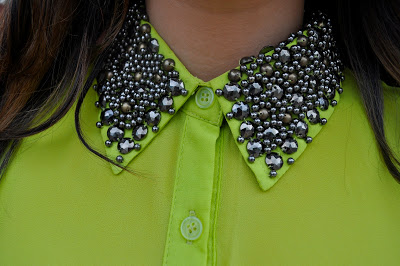 Top: Lush Clothing
Skirt: Forever21
Shoes: Zara
Clutch: TJ Maxx
I bought this top from a fellow fashion blogger
Melanee
.  I fell in love when she posted the photo and I knew that I needed to get it.  I love the collar embellishment detail and the shoulder cut outs.  This is also a great color for summer.  I even had a lime bra to wear underneath so it was meant to be.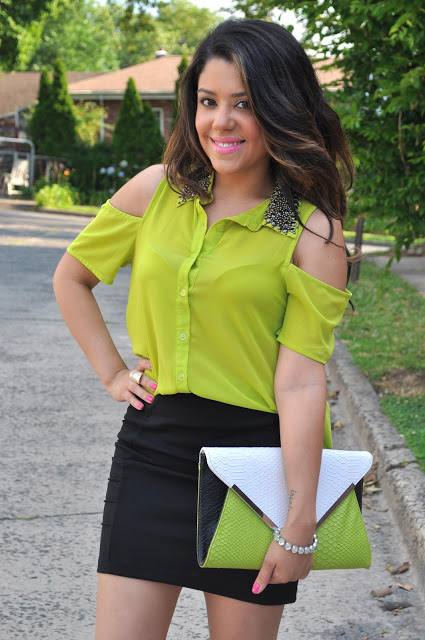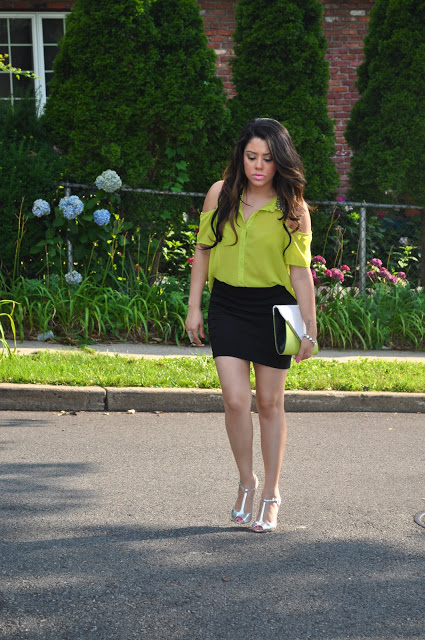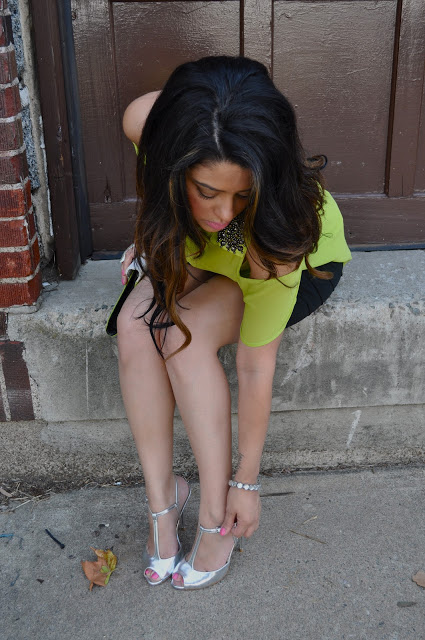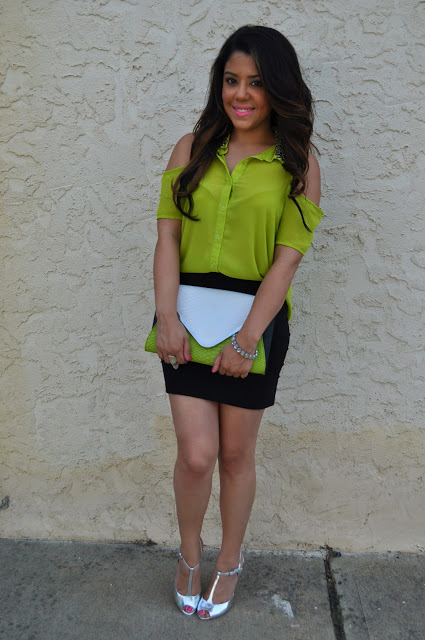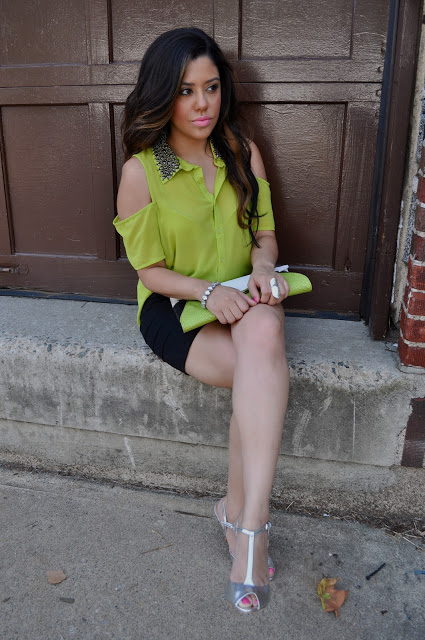 I decided to pair it with this skirt that I purchased last summer from Forever21 and never wore.  It was literally $5.  I wanted a dressy but still kind of laid back look so I tucked the top into the skirt in the front but let it hang out in the back.   I bought these Zara shoes this weekend on sale.  I don't wear much silver and I've always looked for silver shoes in the past so I really wanted to get these.  I love the t-strap style and they really pop with this outfit.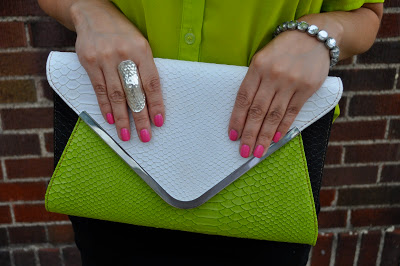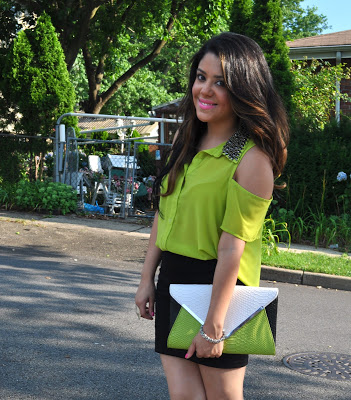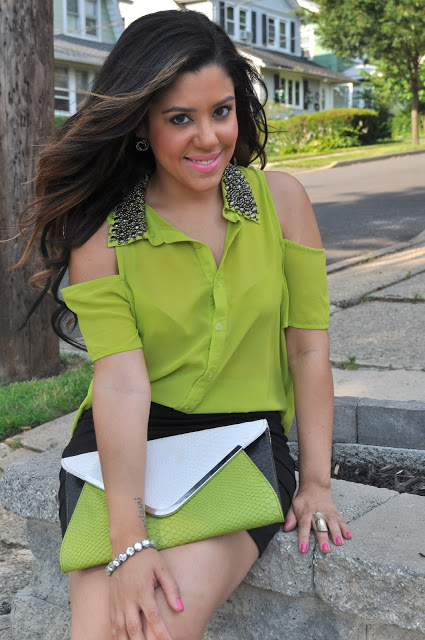 This clutch was also a perfect match for this ensemble.  It was a recent gift from my mom.  This is the 2nd amazing clutch that she has found for me at TJ Maxx.  I love that it's color blocked.  I went with simple silver accessories and a pink lip.
Tomorrow I will be going back to the salon so we can all pick the winner for the make over contest.. so stay tuned!  Thanks to all who entered!
<3