Happy Sunday loves! I'm so excited that I was featured on Independent Fashion Bloggers LINKS A LA MODE weekly round up this past week.  I have submitted to it a few times and I was really excited to see that they used my post 🙂 You can check it out here along with all the other wonderful features!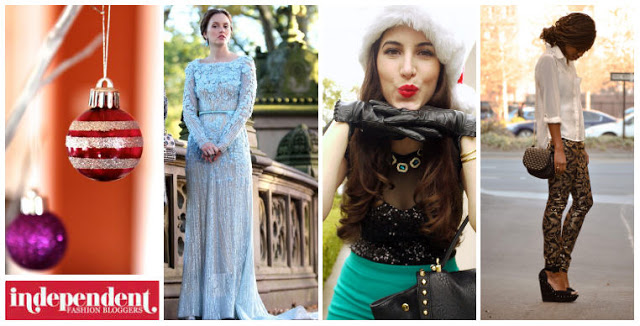 One Last Helping of Holiday Cheer
 Have you recovered from your holiday feasting and shopping yet? For some of us, it was right back to work while others are savoring cherished time with loved ones (and maybe another helping of Christmas dinner.) Whatever your situation, I hope you find some time to relax and unwind from what seems like another chaotic holiday season. Perhaps some tea, your favorite blanket and a healthy dose of holiday outfits in this week's Links a la Mode will help? It's the last one of the year, so enjoy & happy new year!
LINKS À LA MODE: THE IFB WEEKLY ROUND UP: DECEMBER 27TH
SPONSOR:
Shopbop
Resort
:
Santi
,
Suecomma Bonnie
,
Annabel Ingall
,
Sea NY
,
Venessa Arizaga
,
Giambattista Valli
,
Rochas
,
APC
,
Wang clutches
,
Versace
If you would like to submit your link for next week's Links à la Mode, please
register first
, then post your links
HERE where you see "Links a la mode next week's date (official)"
.
The HTML code for this week will be found in the Links a la Mode widget on the right side of the blog, and will be published later today. ~ JennineOn another note, I finally found my NYE dress and I am super excited!  My plans are still up in the air, but whatever I will be doing, I will do it in style!  I am going to try and squeeze one last post in sometime tomorrow, but if not, be safe tomorrow night and bring in 2013 the right way!
XOXO