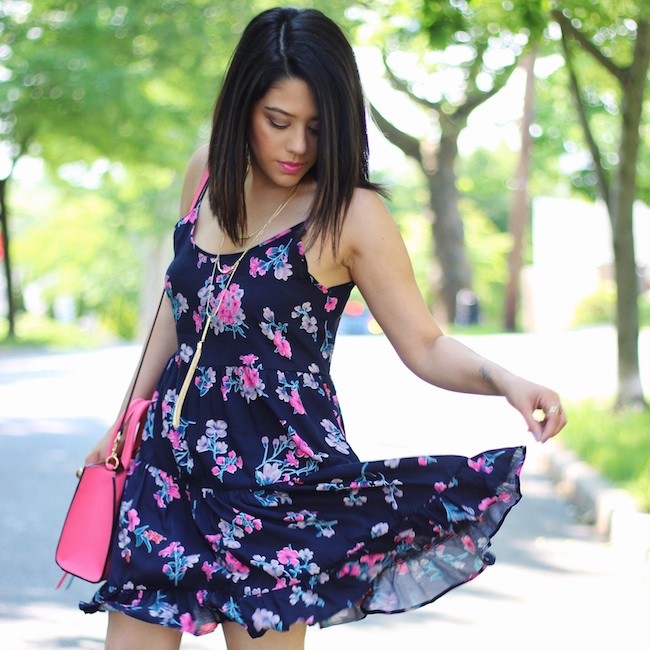 I swear that floral print has some type of power over me. I always say that I am going to take a break from the print, but then I end up finding it on a piece that I really love and I just can't resist. Of course that happened to me again with this little dress!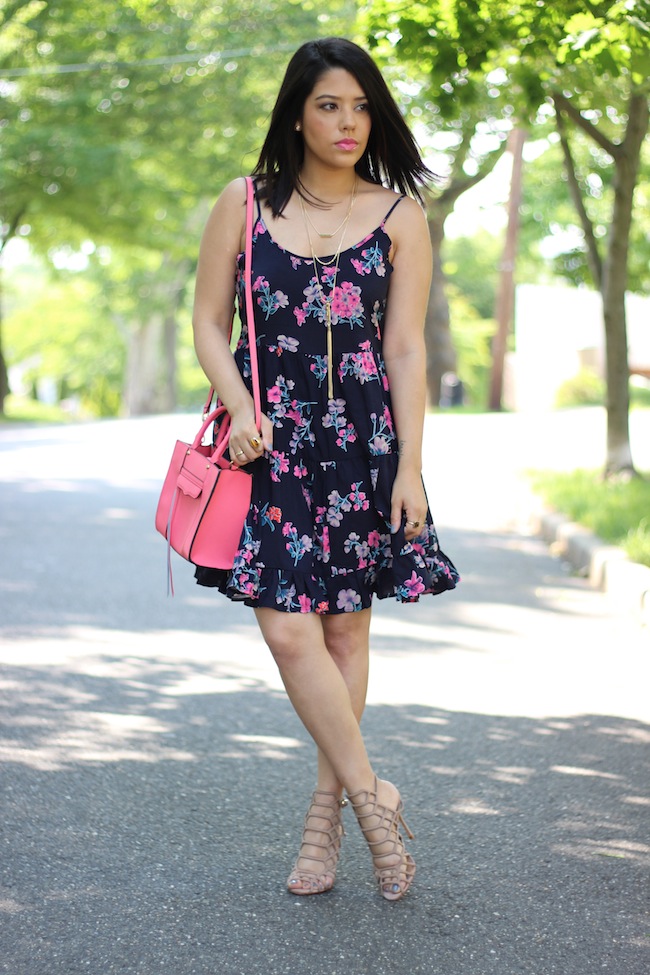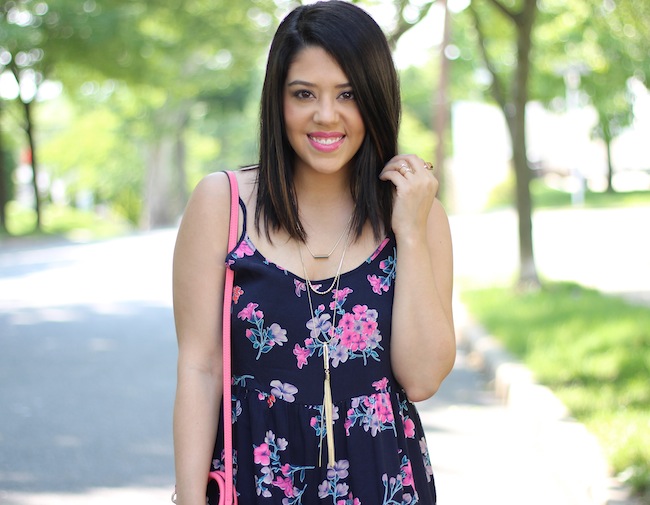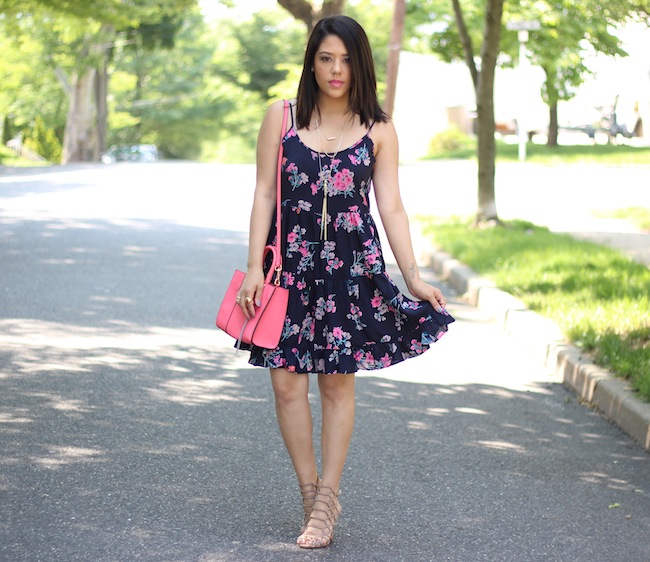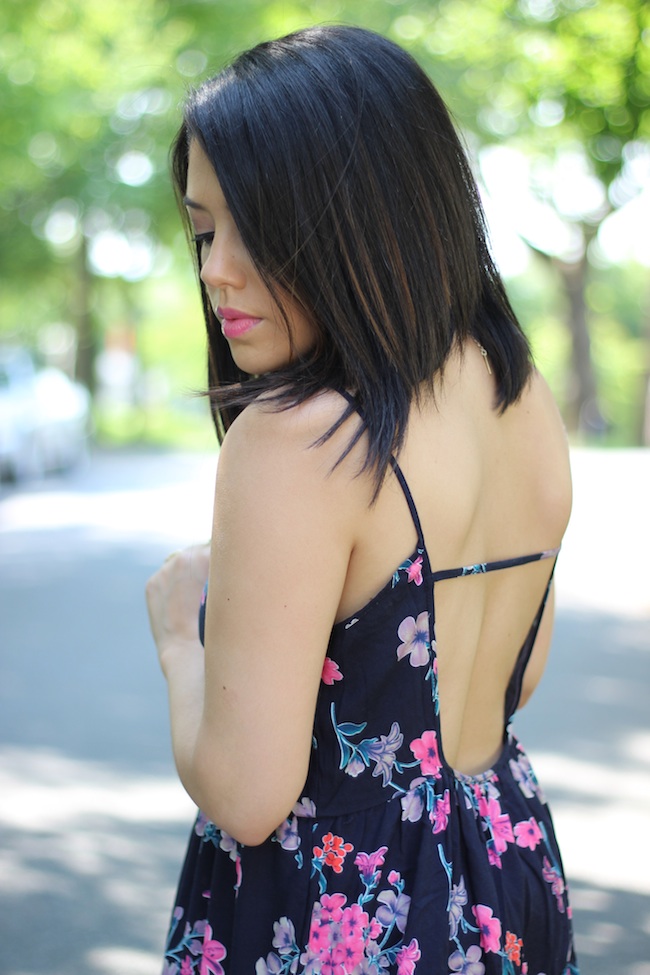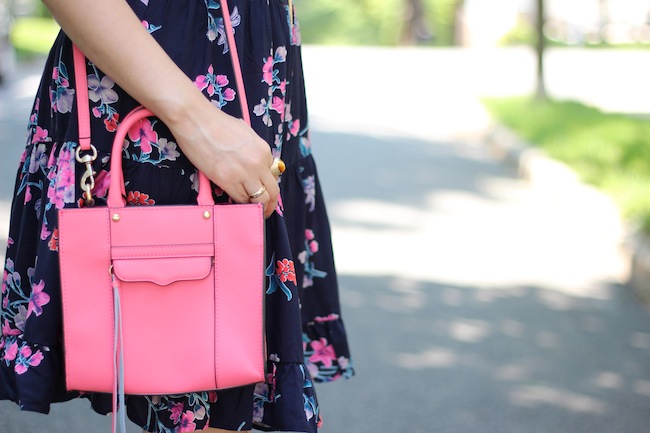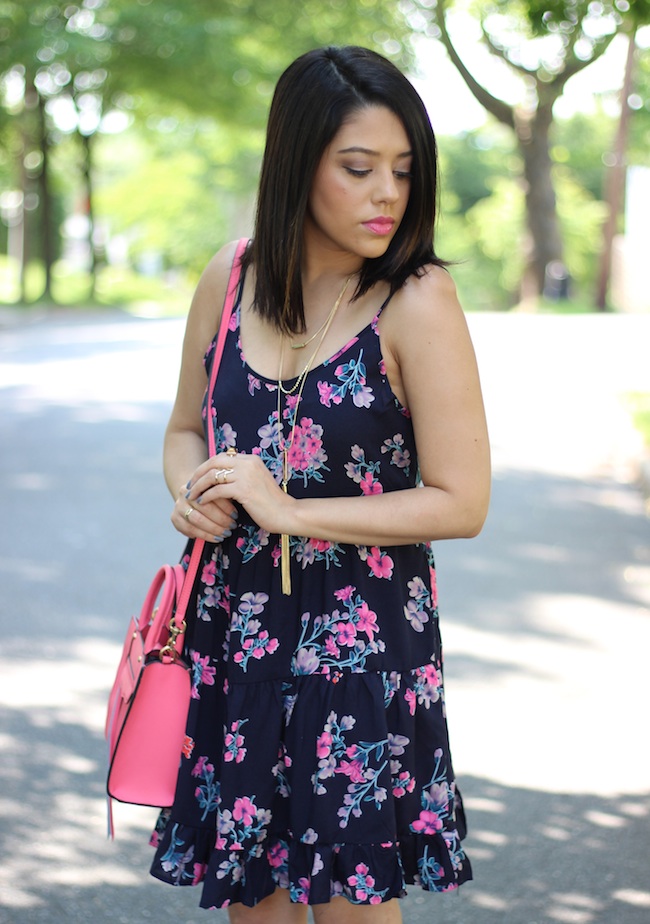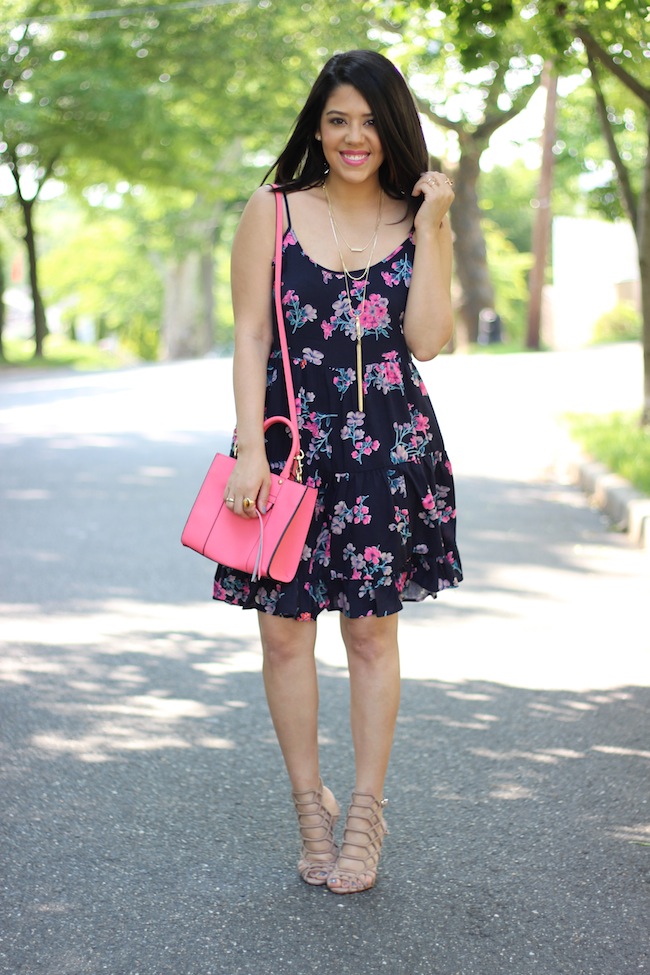 Outfit Details
Dress: Shop Priceless / Shoes: Schutz / Bag: Rebecca Minkoff
Necklaces: Dynamite
During the summer, I am all about easy pieces and wearing something that I can stay cool in despite the warm temps. Little dresses like this one are the perfect go-to. It's "business" in the front and a "party" in the back. I don't often wear things that are open back, but ever since I found those strapless and backless bras from Victoria's Secret I have a newfound love for them.
This dress could totally be worn more casually, but I decided to dress this baby up with my nude caged sandals. I feel like they brought a fun and different element to this look and helped make the outfit pop out more. This Rebecca Minkoff mini tote is my latest find and purchase on Poshmark. I scored it brand new with the tags still on for less than the retail price. It was too cute for me to pass up as I am all for things that are fun sized! I love how it pulled out the pink from the print. I completed the look with these gold layered necklaces and a light pink lip. 🙂
Happy Wednesday beauties. <3