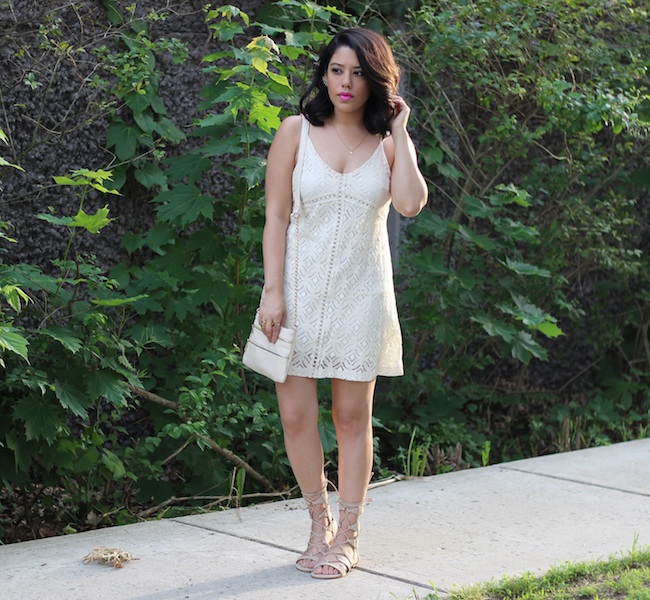 It's a new month, a new week and a new day. Hello June!
Although it's been pouring rain since last night, I'm starting things off with this little lace dress.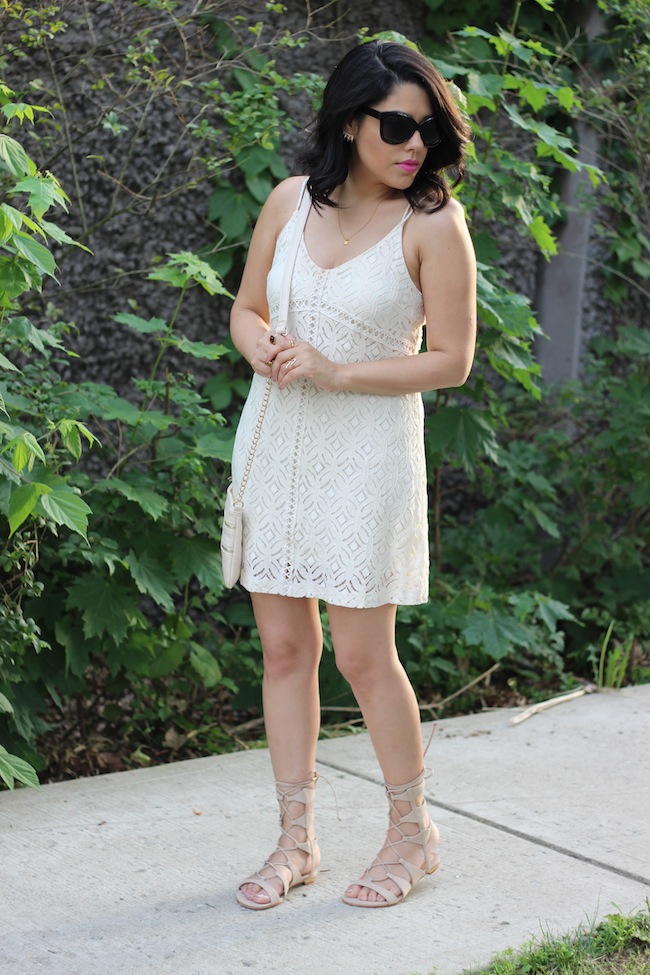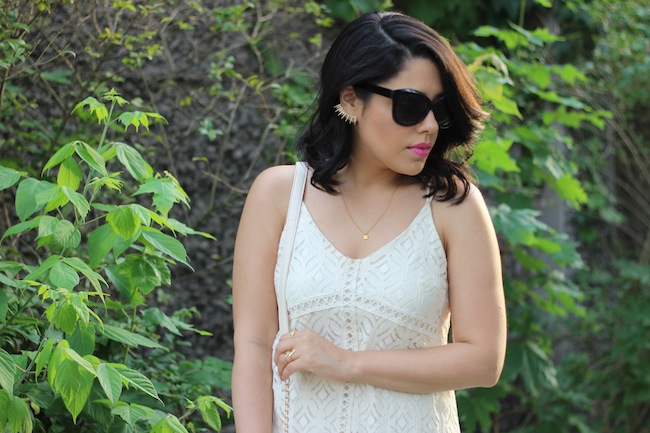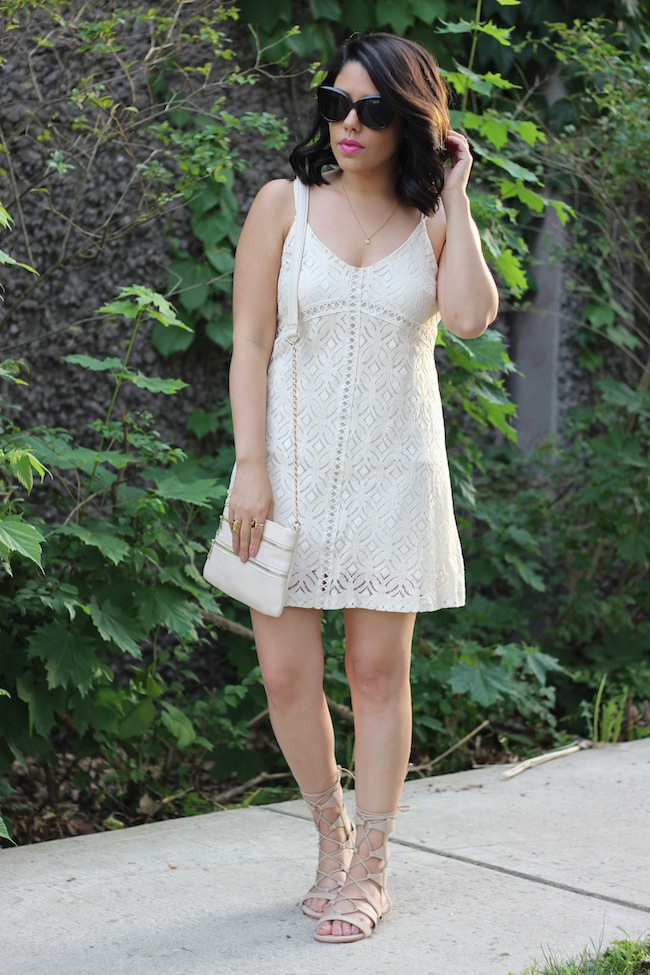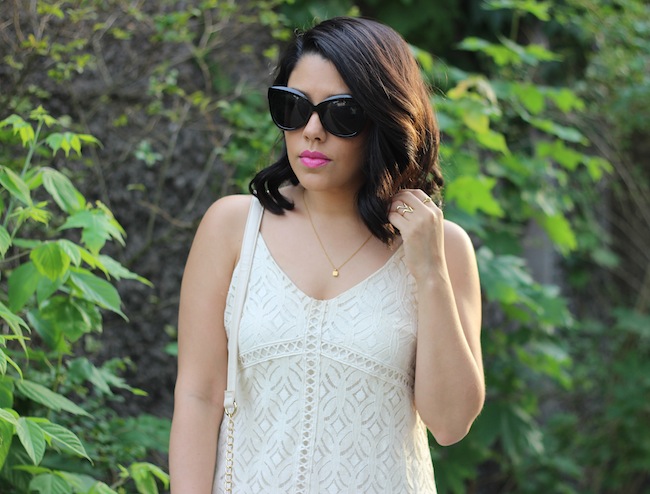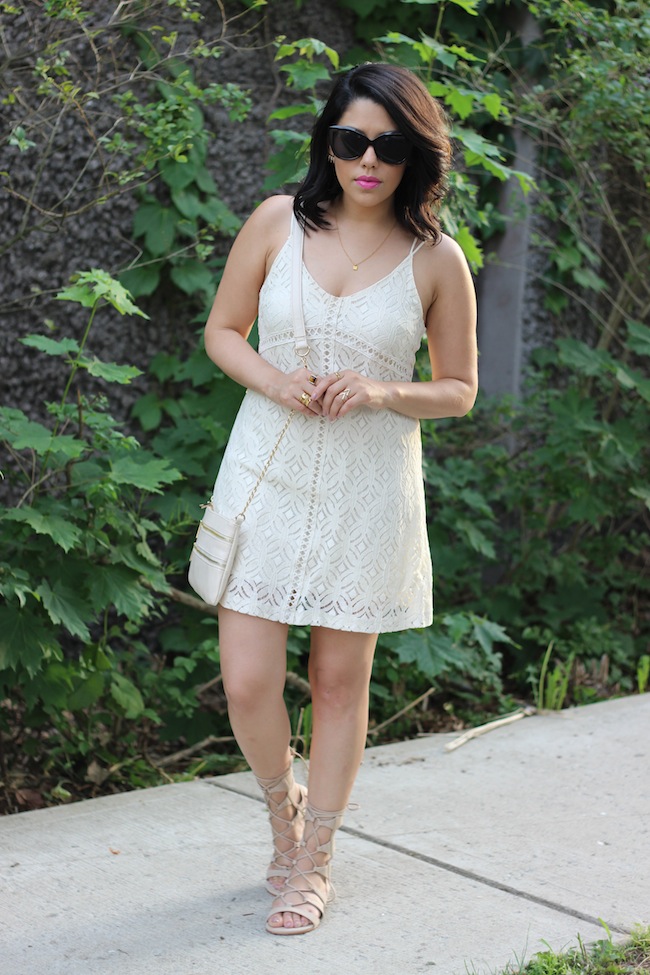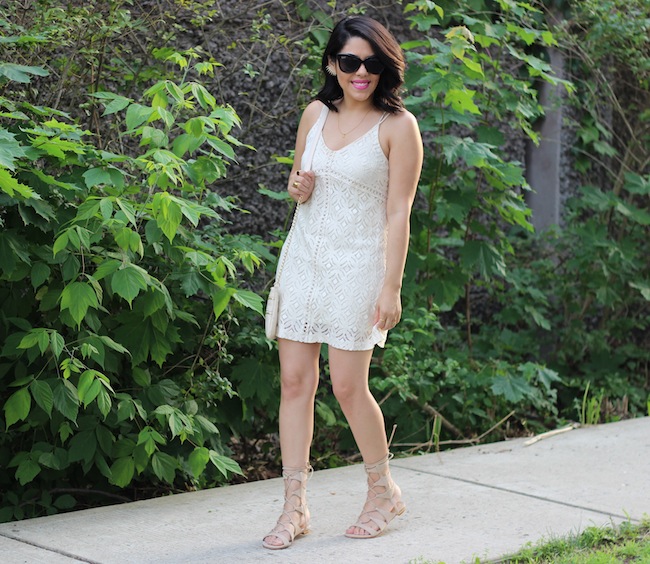 Outfit Details
Dress: ThreadSence / Sandals: Schutz / Bag: Call It Spring
Ear Crawler: Prima Donna
When I get into those "I have nothing to wear!" phases, I challenge myself to create new looks with older pieces. I think the problem is that we actually have too much to wear and at times it gets a bit overwhelming to see a closet full of clothes with no idea of an actual outfit in mind. Or, we wear something once and think we can never wear it again. I've mentioned before that I used to think this way, especially back in high school. My first job ever at 16 was doing retail at Joyce Leslie. I would spend so much of my paycheck on new clothes and would always be on top of the latest trends. I would wear something one time only and then completely forget about it. I never wanted someone to say, "Didn't you already wear that?" How foolish of me. I look back now and realize how much I was wasting my money. Now when I buy something, I get a little excited at all of the different ways that I can style it!
I wore this dress back in March when I was visiting Austin. I had paired it with a denim jacket, orange crossbody, nude sandals and a hat. On Friday, I was doing my typical closet run through and decided to take it out for another spin. I have been really anxious to wear these gladiator sandals. They're my first pair in this style and I know that I will get a lot of use out of them this summer. I thought that they made a great combo with this lace dress for a casual chic look. I'm usually so into color, especially this time of year, but I decided to keep everything neutral.
I didn't mean to get this post up so late today, but the trackpad on my macbook is going on me so this literally took about 4 hours. 🙁 Hope you all have a great day!