I wore this to the Lucky FABB brunch on Saturday. It was absolutely gorgeous outside and the perfect opportunity to wear this hot pink dress. I can't even tell you how great it's felt to be able to wear things like this again! I missed 80 degree weather.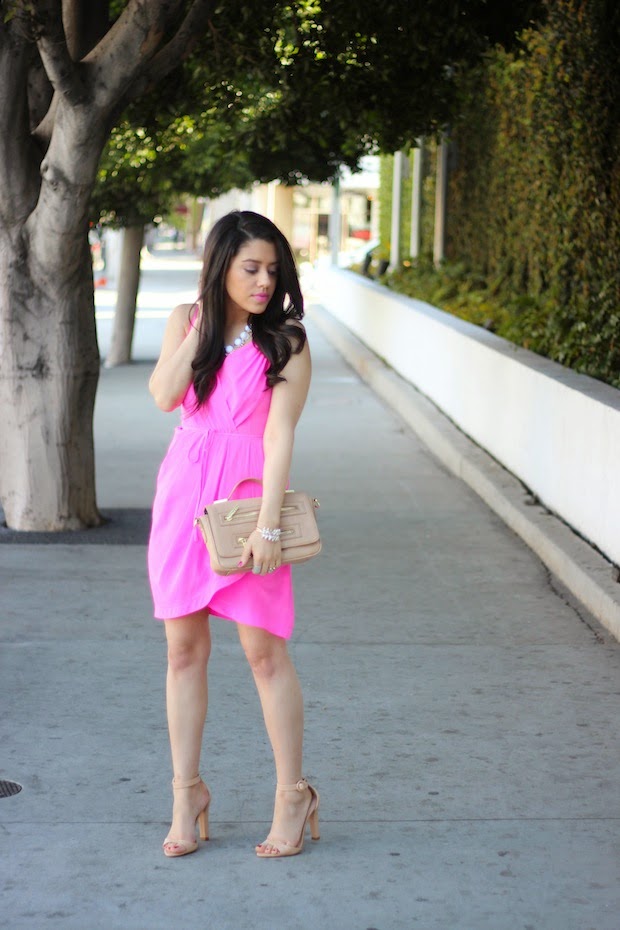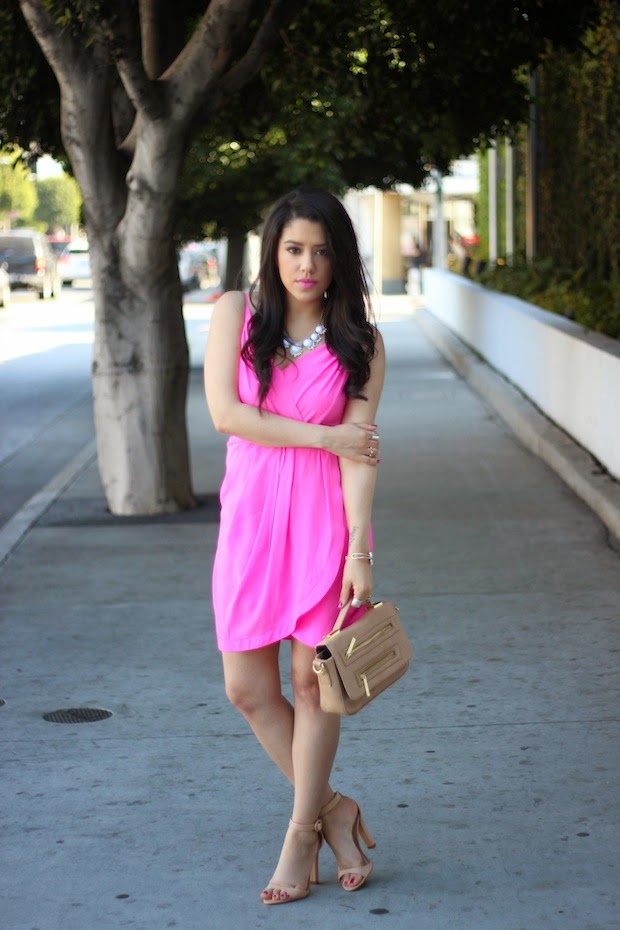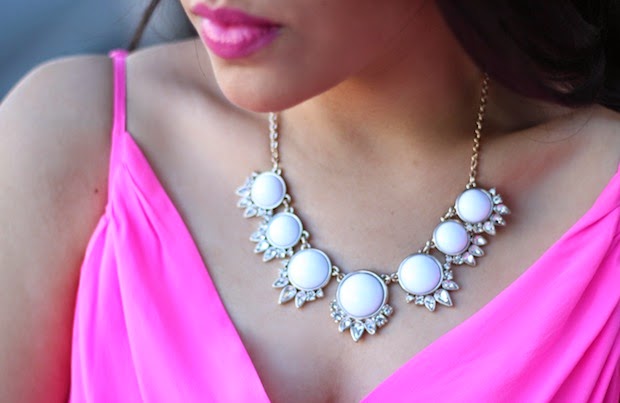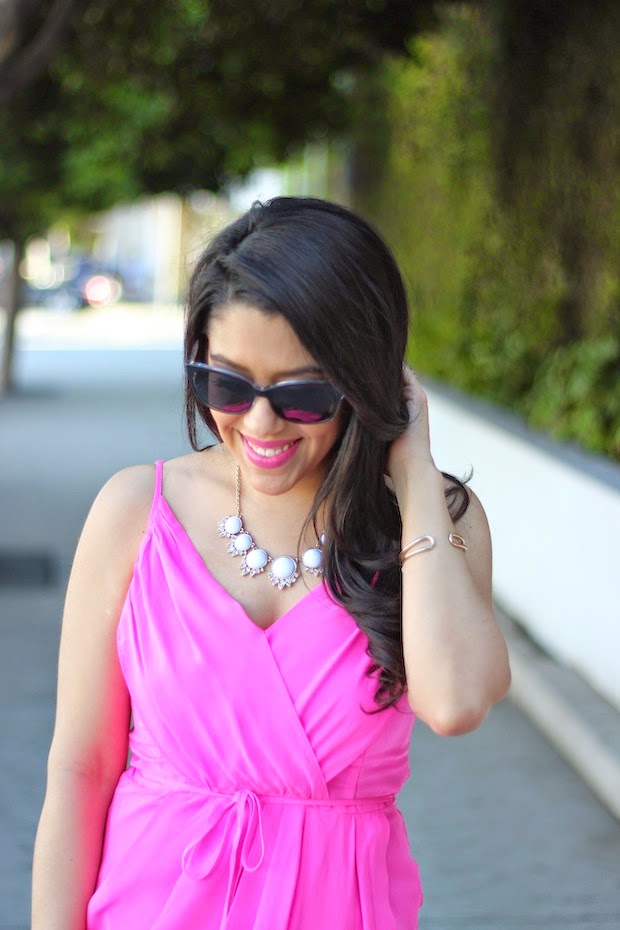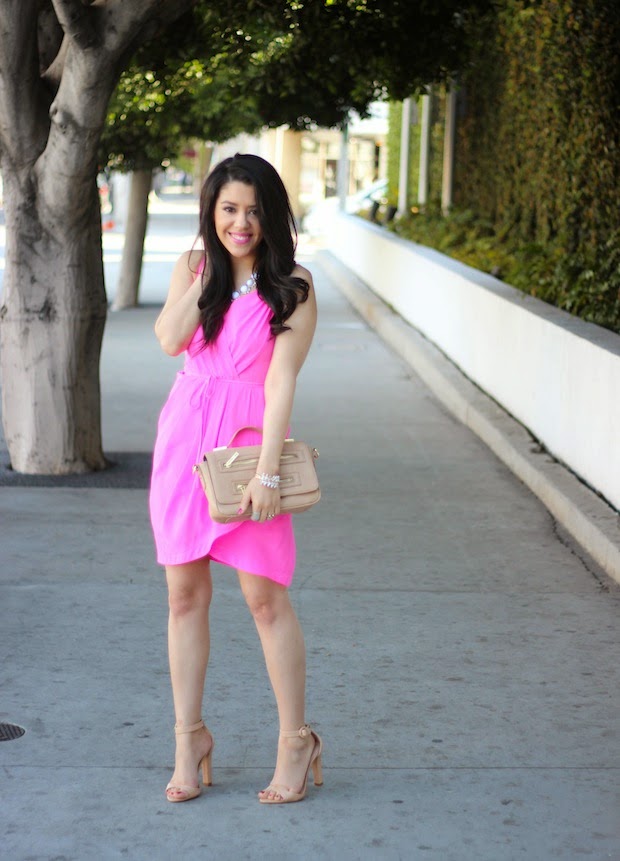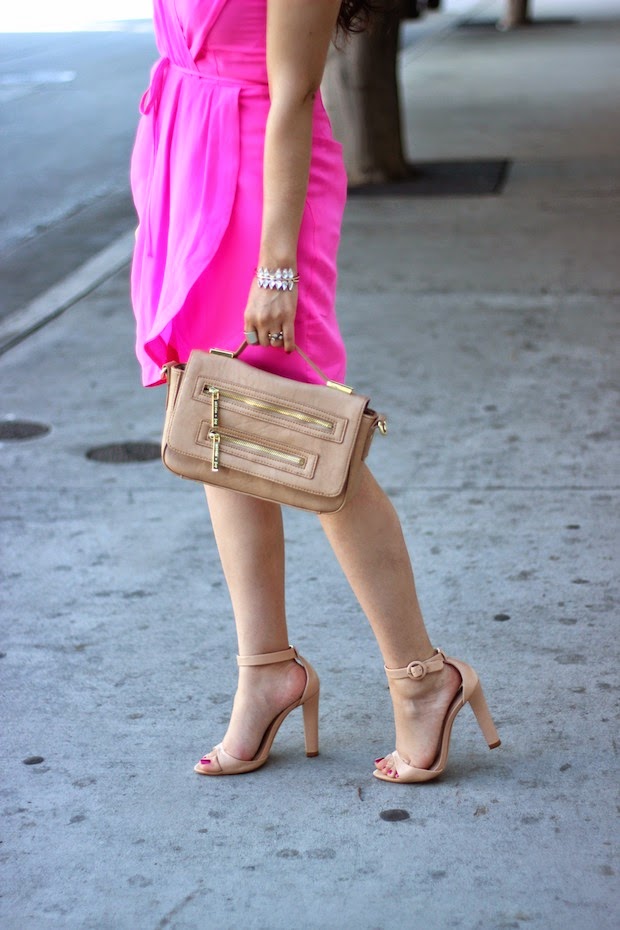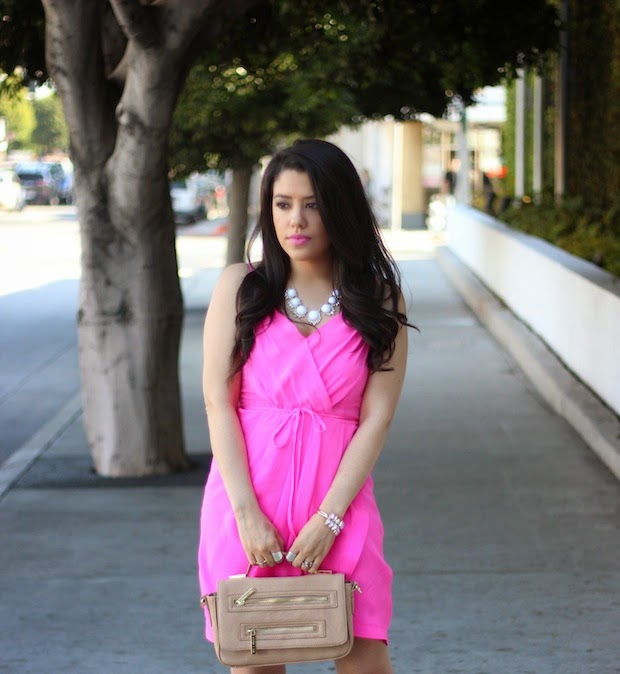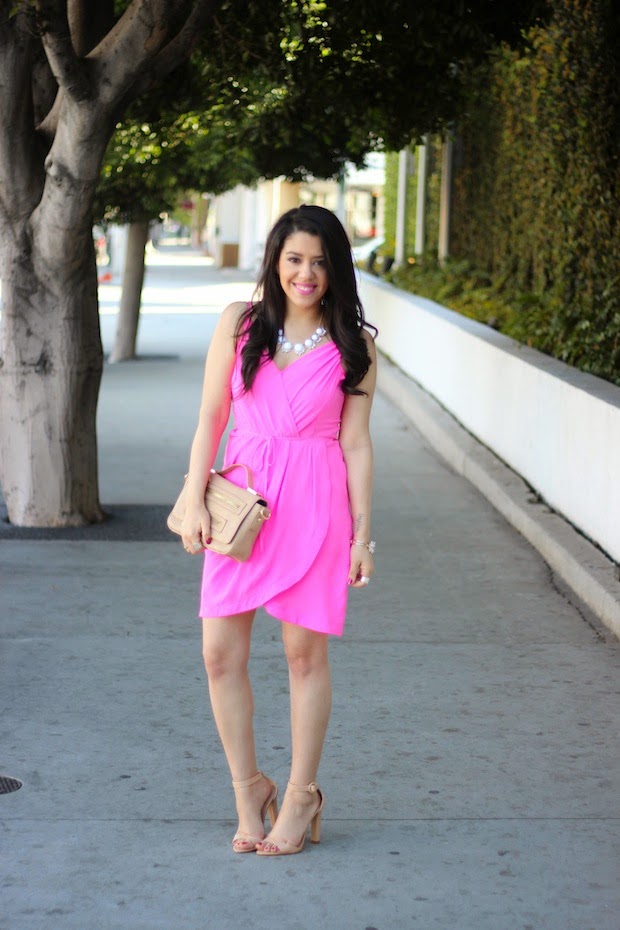 I did a really fun spring lookbook shoot with
Diana Warner
and this was one of the dresses they had me wear. I'll be sharing some of those pics soon by the way! I thought this was the perfect dress for brunch since it's so vibrant. It works for day and night, which I love. I decided to style it with these new Zara shoes that I got the day before my trip. Since they go with everything, they were a great pair to bring to LA. I got them in black too. I did my best to only pack a few pairs. I'm sure you all know how hard that is lol
One of the coolest parts about the brunch was that they gave some recognition to the New Voices Of Beauty. They gave us a little section outside with our photos and also played our video campaign. If you've been following me on
instagram
, then you probably saw my posts from the brunch. It was great being able to meet so many amazing girls and of course doing it in LA! That's always my favorite part about these types of conferences and events. I might be extending my stay over here a little bit longer. Can't wait to share a bunch of new outfit posts with you all!
Have a lovely day!
<3