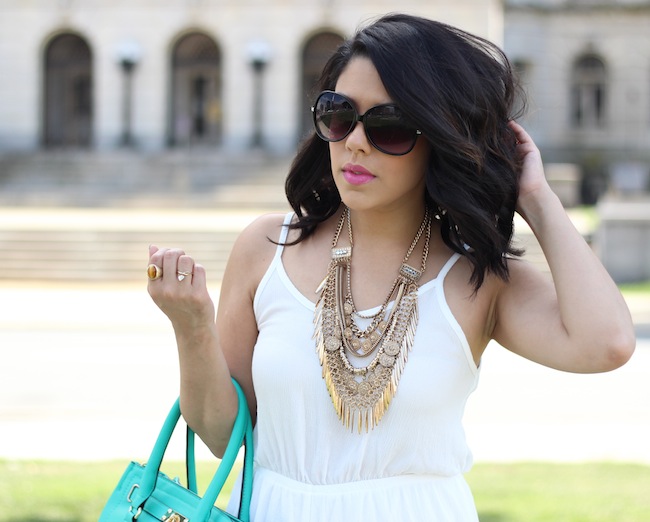 The next best to thing to a LWD is a LWR. [little white romper]
Am I right? Summer whites will forever be a favorite of mine. The best part about wearing white is that styling possibilities are endless. You have so many options of colors and prints to pair it with. While this romper cold be worn casually as well, I decided to dress it up this time and incorporate a few fun elements to make this outfit pop out more.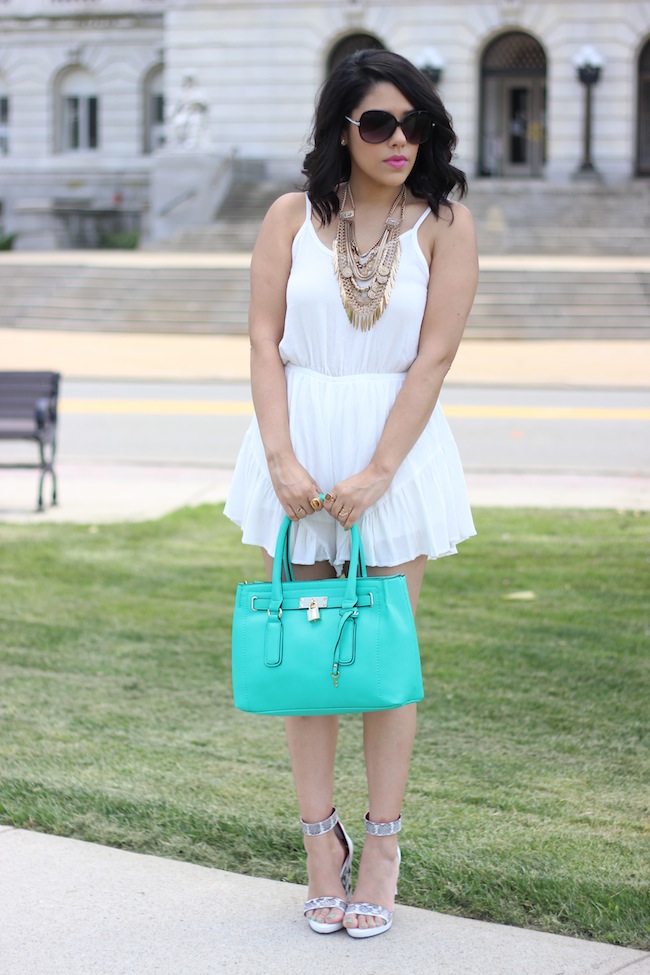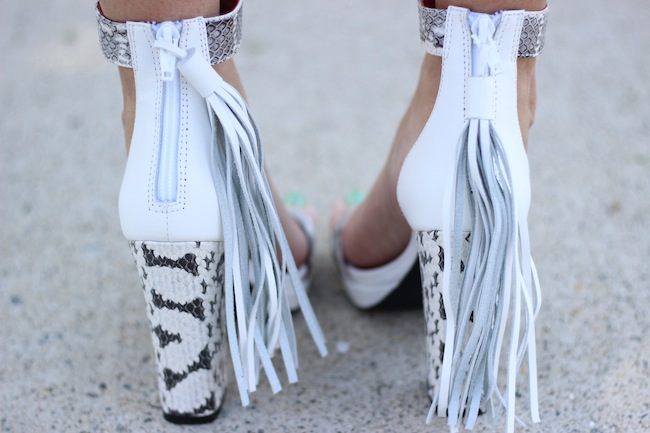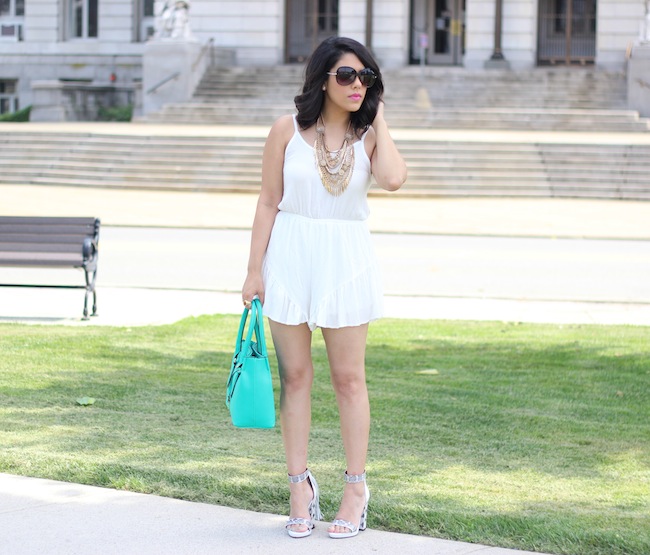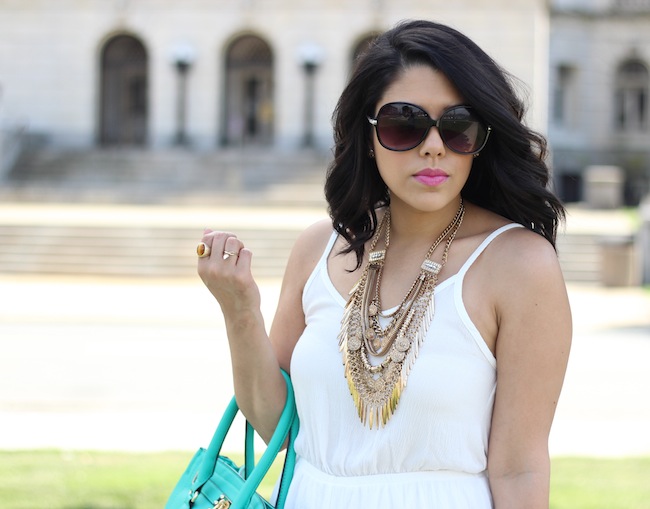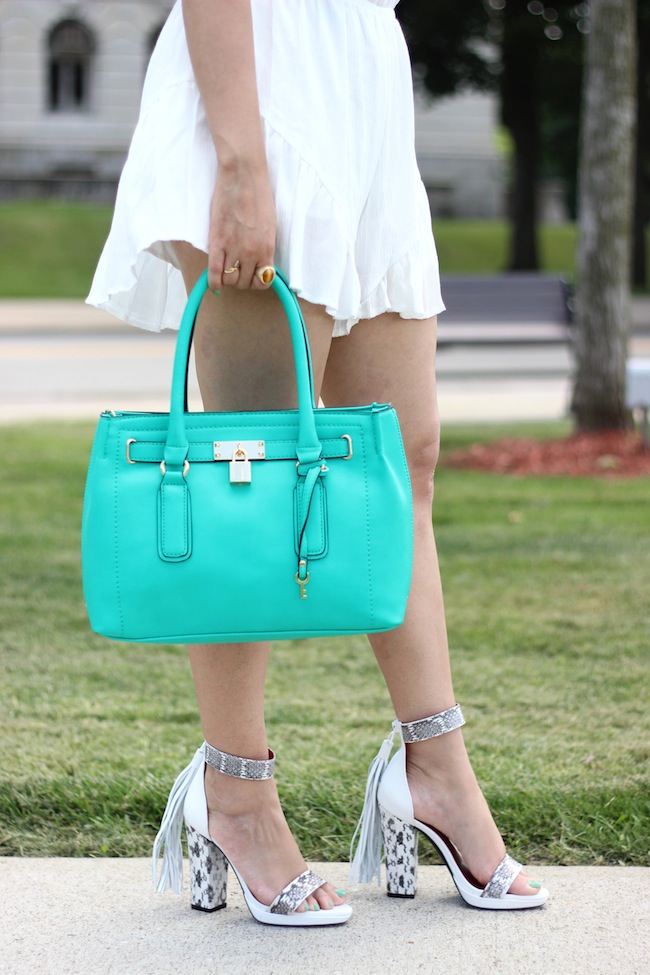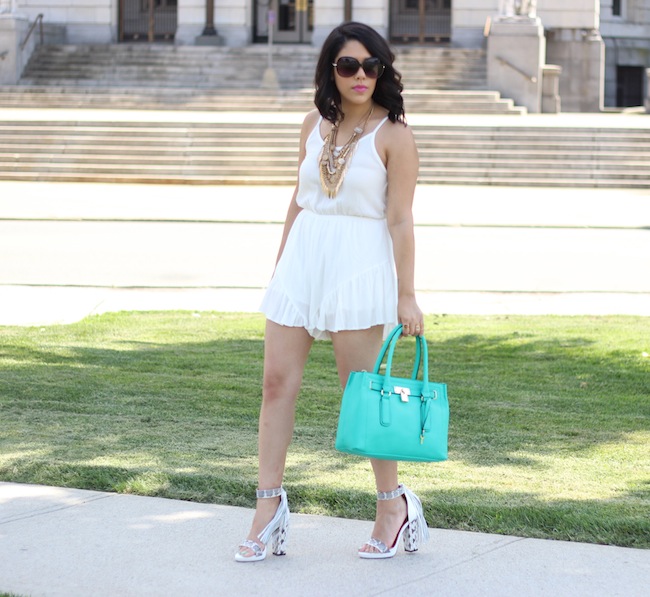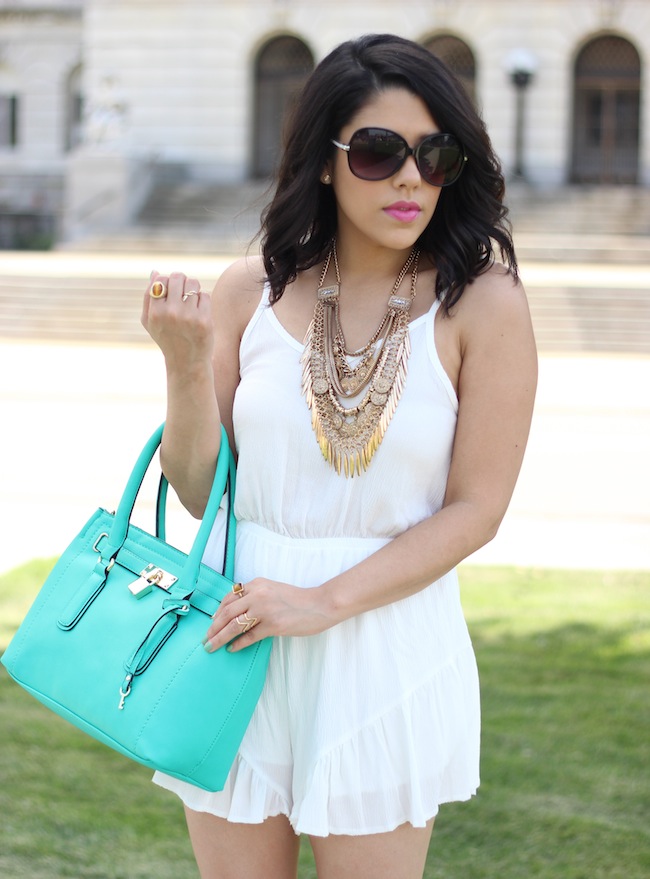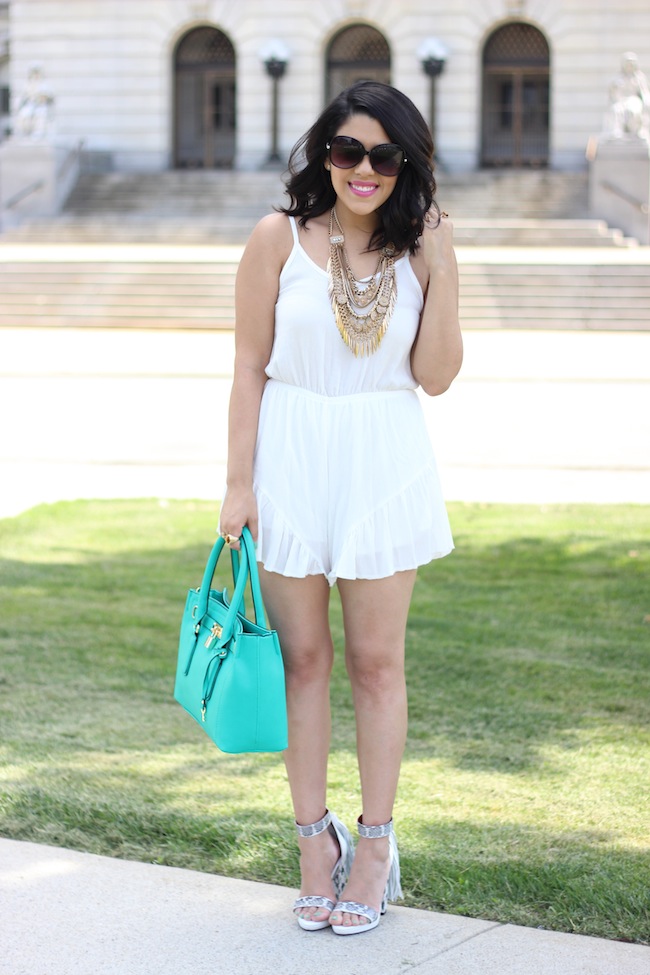 Outfit Details
Romper: ThreadSence / Shoes: Designed With Shoes Of Prey
Bag: ALDO / Necklace: Prima Donna (available here)
First up was figuring out which shoes I wanted to wear. A few months back, I attended a grand opening event at my local mall for Shoes Of Prey. They let everyone design their own pair of shoes and this is the pair that I made! I have been dying to wear them and thought that they went perfect with this look. I love the surprise addition of the tassels and the snakeskin is such a nice and subtle pop of print. I totally felt like a shoe designer that night. [lol] So much fun! I am absolutely the most indecisive person ever though so this literally took me over an hour to decide on what I wanted. Anyone can design their own shoes with Shoes Of Prey. I think this is such a great idea for a special occasion, like a wedding, when you can't find the shoes you are searching for. Just make your own!
Once I had the foundation of this outfit, I went ahead and added some color with this turquoise bag. I featured it in yesterday's post to let you guys know about the accessory contest with ALDO. I love this combo of white, turquoise and snakeskin. It's so fresh! Lastly, I just needed a statement necklace so I opted for my all time favorite gold coin chain. This is my old faithful as I always tend to use it repeatedly.
Hope that you all have a great Tuesday and I'll be sharing a few fun posts this week. 🙂