Although I do love the name brands, I'm not all about them.  I'm content with getting a great pair of shoes for under $40.  If they're cute & comfortable, then I'm good.  But once in awhile, I do like to treat myself!  Not everyone loves them, but I'm mildly obsessed with Jeffrey Campbell Litas.  If I could afford it, I would have them in multiple colors.  But for now, my Taupe ones will do!  It took me awhile to find them in my size, but when I randomly came across the last pair at a store in the city I knew it was meant to be! Surprisingly, they're very comfortable and that's mostly because of the platform and thick heel.  But let me warn you, if you wear them for hours on end, your feet will feel some pain!
The first time I wore these babies, I paired them with black leggings & this poncho from H&M.  I was hesitant about the poncho at first.  Since I'm so short, I didn't want to get lost in it.  But I made it work to my advantage! The bag is from H&M.  I love fringe.  It adds some edge.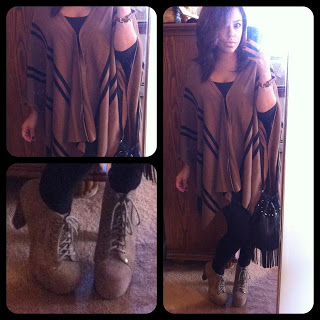 & this wrap around belt bracelet from H&M!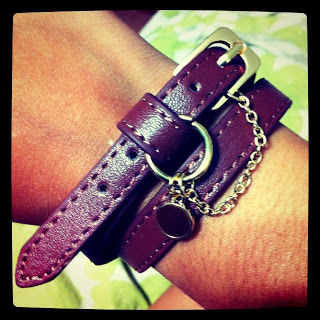 I also wore the Litas & this Poncho for a photo shoot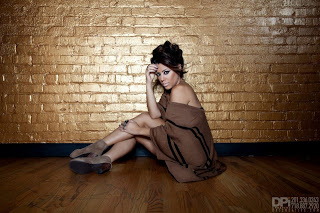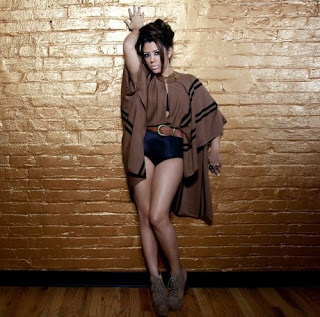 The next time I wore them I tried something a little different.  I wore my pair of boyfriend jeans.  If worn the right way, boyfriend jeans can actually be very flattering.  They're casual & extremely comfy but you can still be feminine in them and dress them up.  So don't be afraid to get a pair! I wore a simple tee with a patterned scarf and Russian Red lipstick from MAC.  (One of my favorite shades of red).
Everything I'm wearing here is from H&M including the scarf & ring.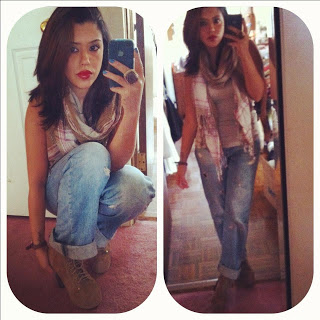 Don't be afraid to step out of your comfort zone & try something different! 🙂