Happy hump day loves. I'm happy to announce a fun new collab with
S.I.N.N
!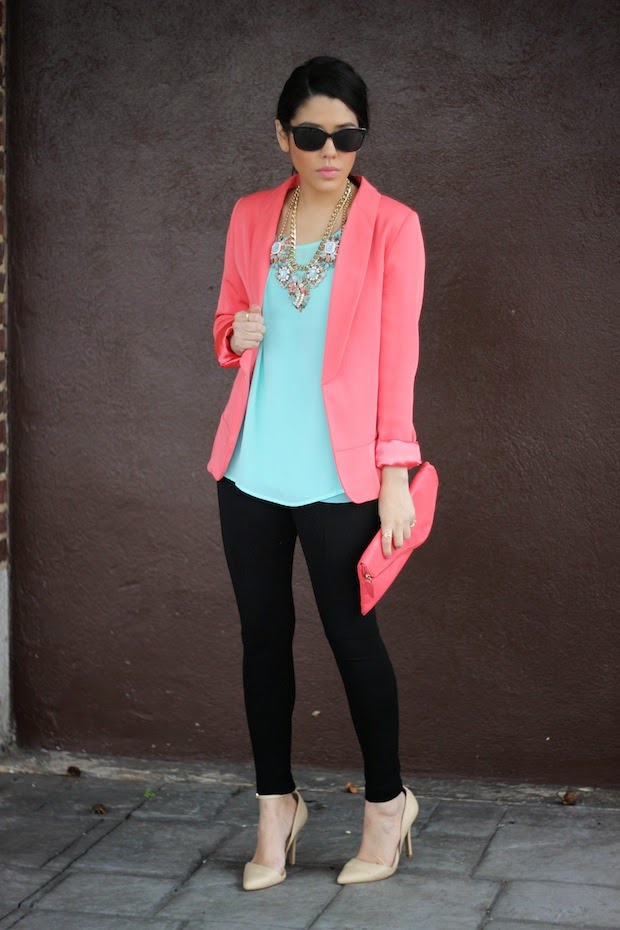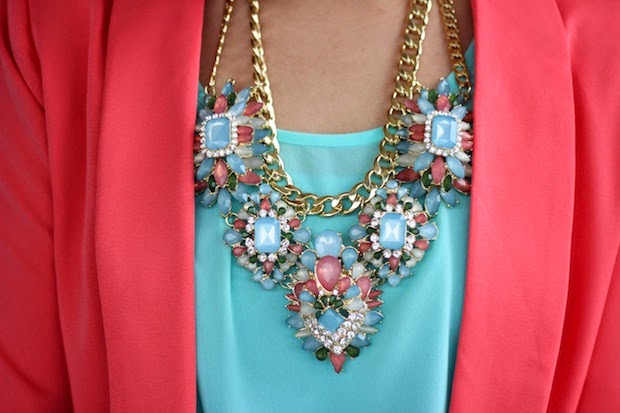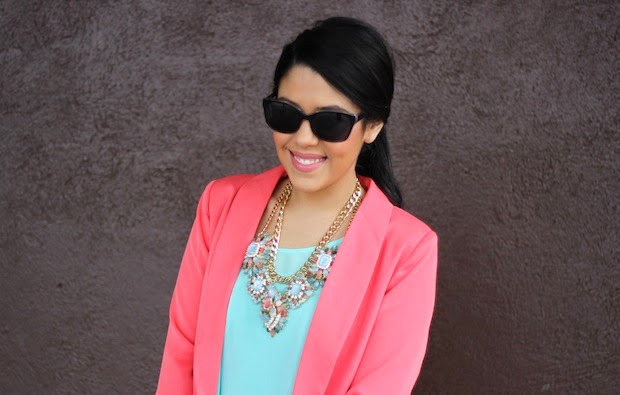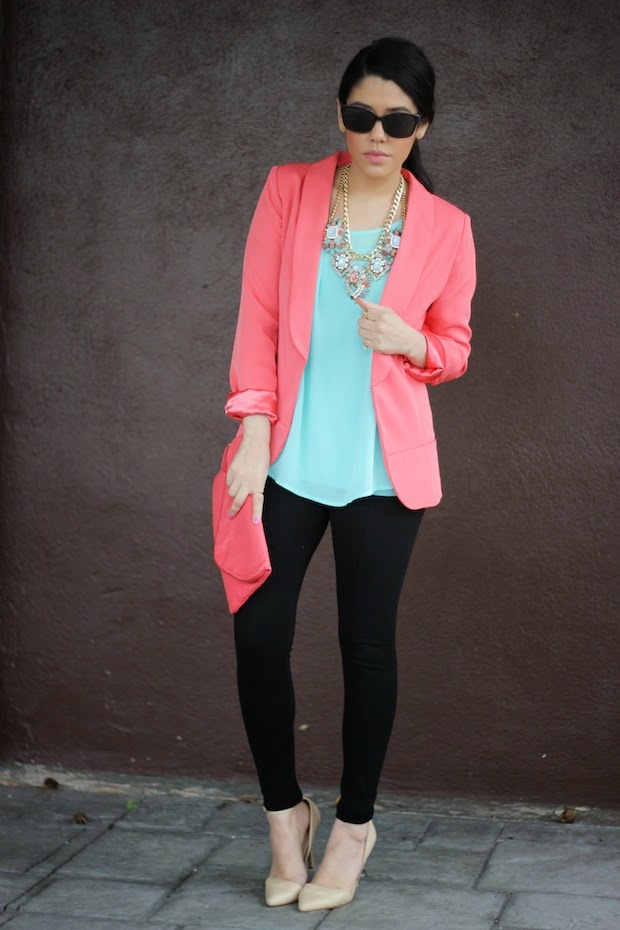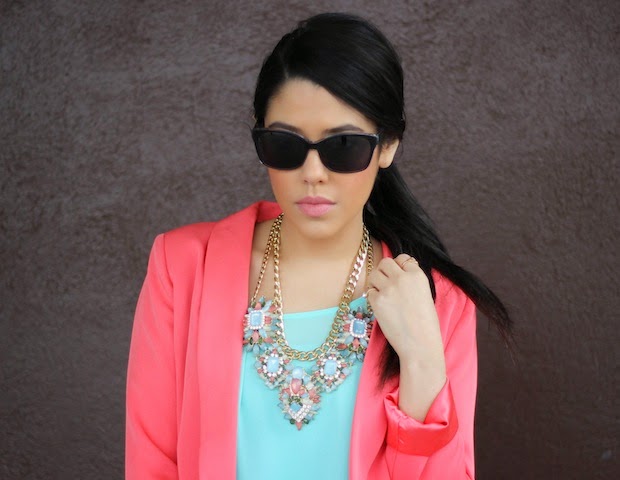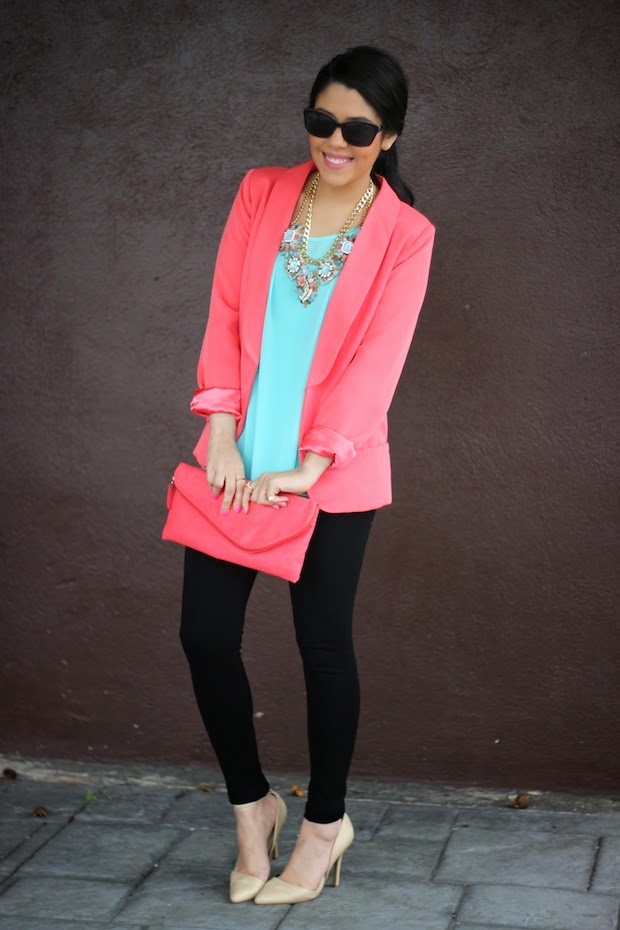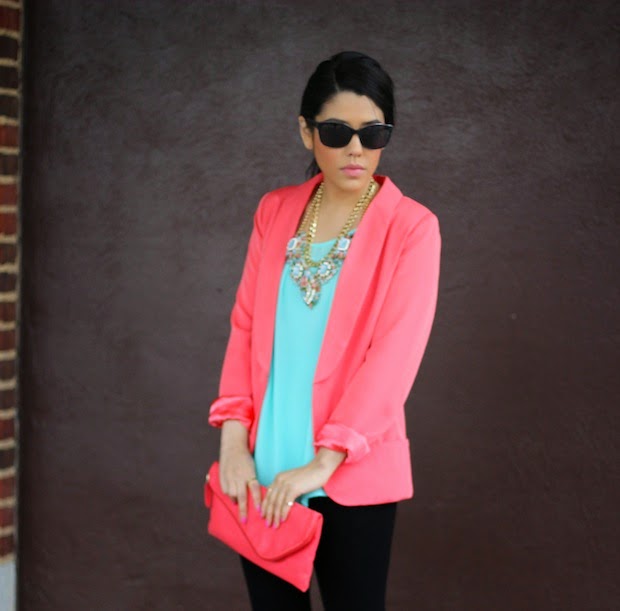 S.I.N.N.
is an e-commerce site that sells both new and used designer pieces. They just recently launched their own jewelry on the site and they named this flower crystal necklace "
Naty Michele
" after me! I've never had anything named after me before so I'm very honored. And how gorgeous is this piece? I fell in love with it instantly as it most definitely fits my personal style. This is like the mother of all statement necklaces. The stones and detailing are even more beautiful in person. It's such a great piece for spring/summer too as it will add the "wow" factor to any of your looks.
It was a fun challenge getting to style it because I had no idea at first how I wanted to wear it. I based the whole outfit around it because I wanted to play up the colors. Once I found this top hanging in my closet, the rest of it all came together. I really love this combo and how the colors compliment each other. This necklace would also look amazing against a white or black dress as it would really pop. I plan on pairing it with one soon. A huge thank you to S.I.N.N. for thinking of me!
On another note, I leave for the airport at 4:30am (yikes!) and I still have to pack. I hope that all of you have an amazing day!
<3 <3 <3