Yay for Friday! I wore this a few days ago to Victoria Gardens out here in Racho Cucamonga. It's a beautiful outside shopping center. I took photos here last year too. I am now staying until next week and I don't want to leave!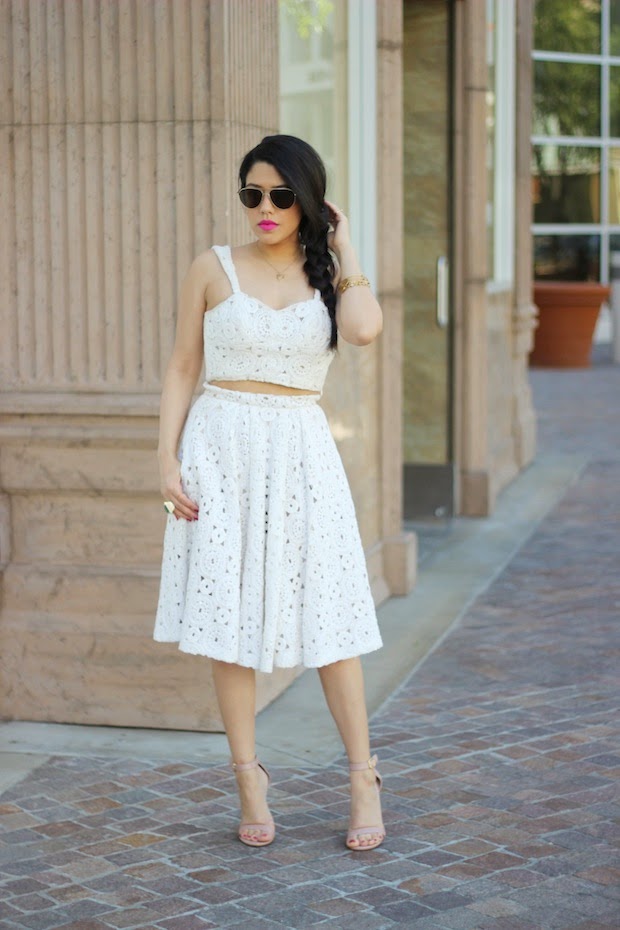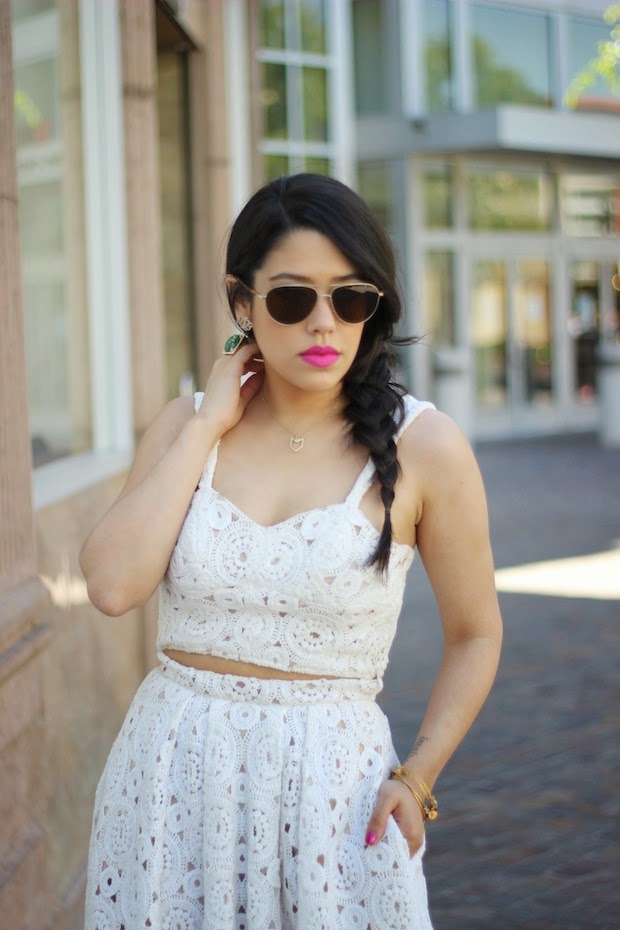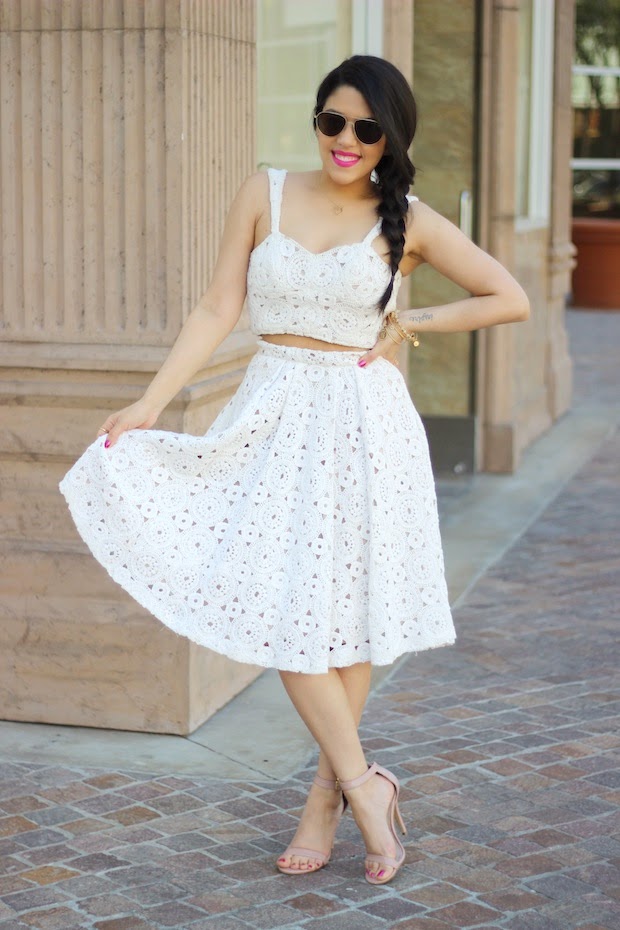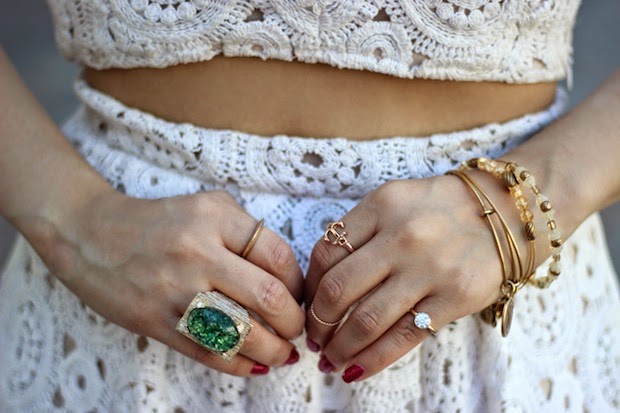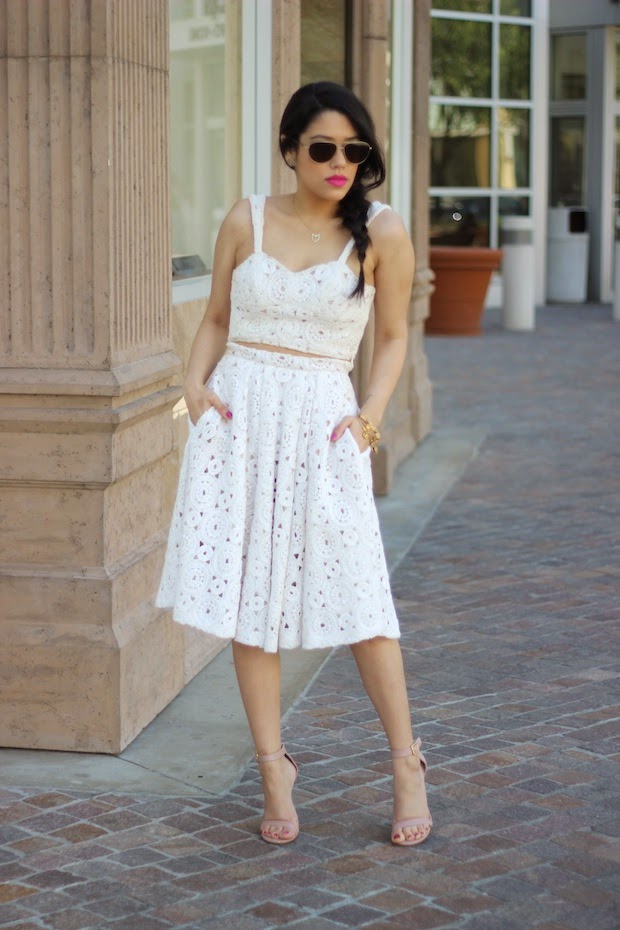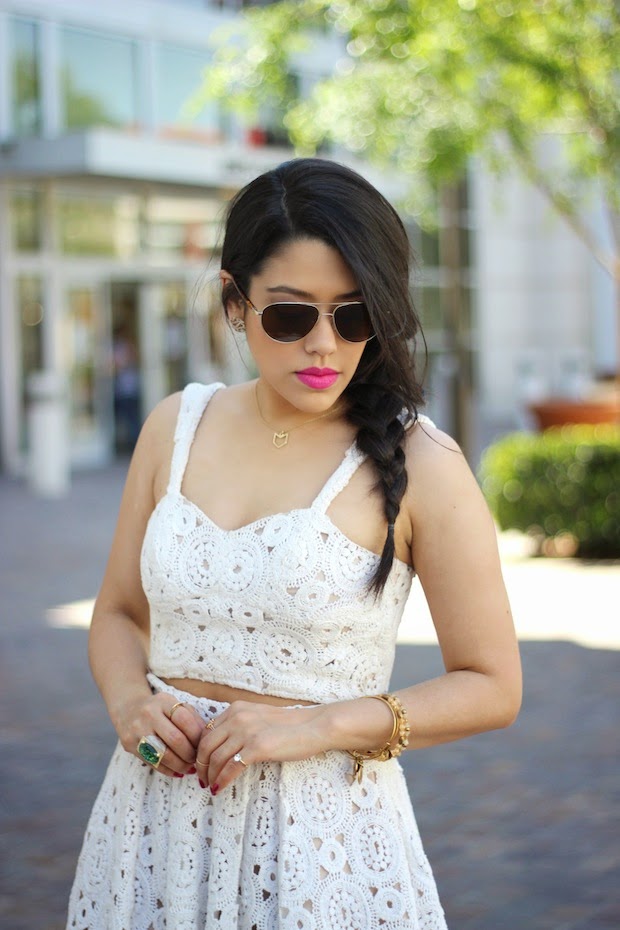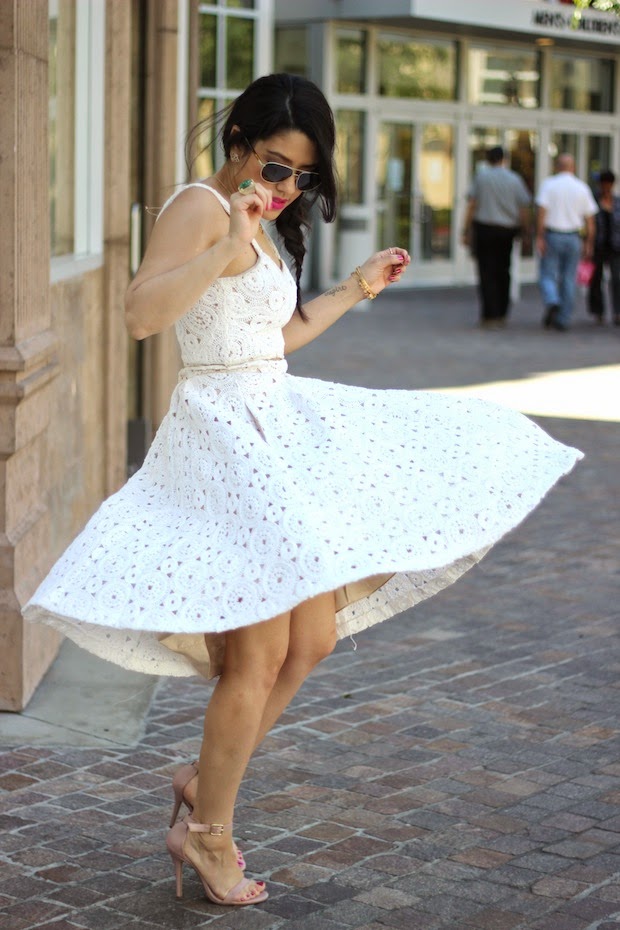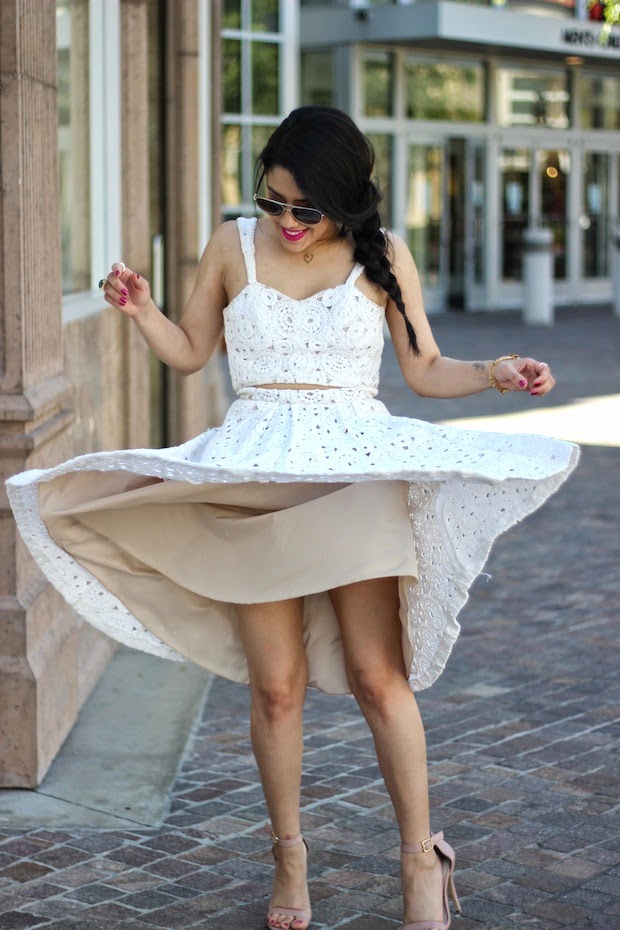 My obsession with crop tops and full midi skirts continues with this beautiful two-piece set from from Dana Maxx. I stopped by their showroom before my trip and borrowed this, although I wish I could keep it! I love the crochet detailing and the fact that it's a matching set. I've been wanting one for such a long time so I was really looking forward to wearing this out here in Cali. I sort of broke my own rule by wearing ankle strap heels with this length, but since the straps are not thick and the shoes are such a light color, I decided to just go for it. I guess that's why they say to "never say never!"
I wanted to keep this outfit all neutral for the most part and then added my new favorite green ring and a bright pink lip for some color. I love the messy side braid and need to start doing my hair this way more often. It's perfect for such warm days.
On the last two photos, I was in mid spin and thankfully this skirt has a slip underneath lol! I thought they were really cool motion shots so decided to include them. I have a thing for twirling! I have so many candid and silly shots that I need to start posting on here more.
Happy weekend loves!