Happy Sunday!
I did a quick shoot today, so I decided to do a short outfit post.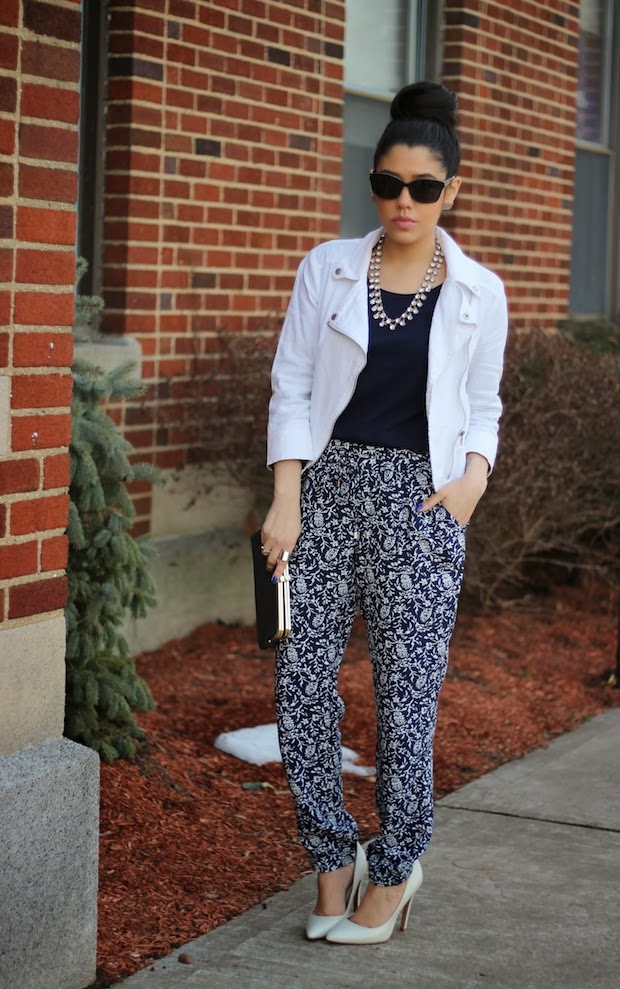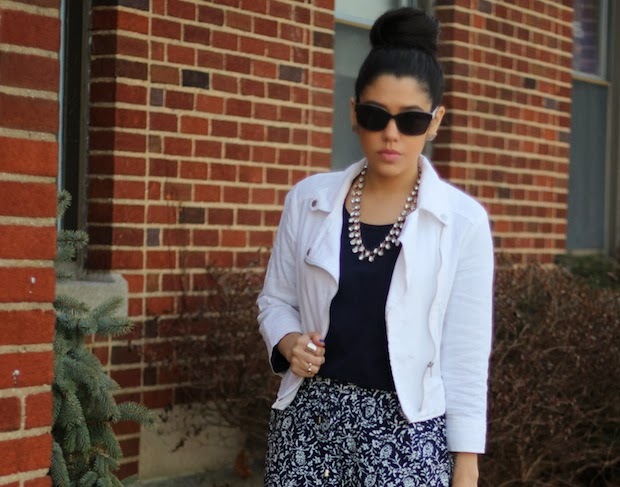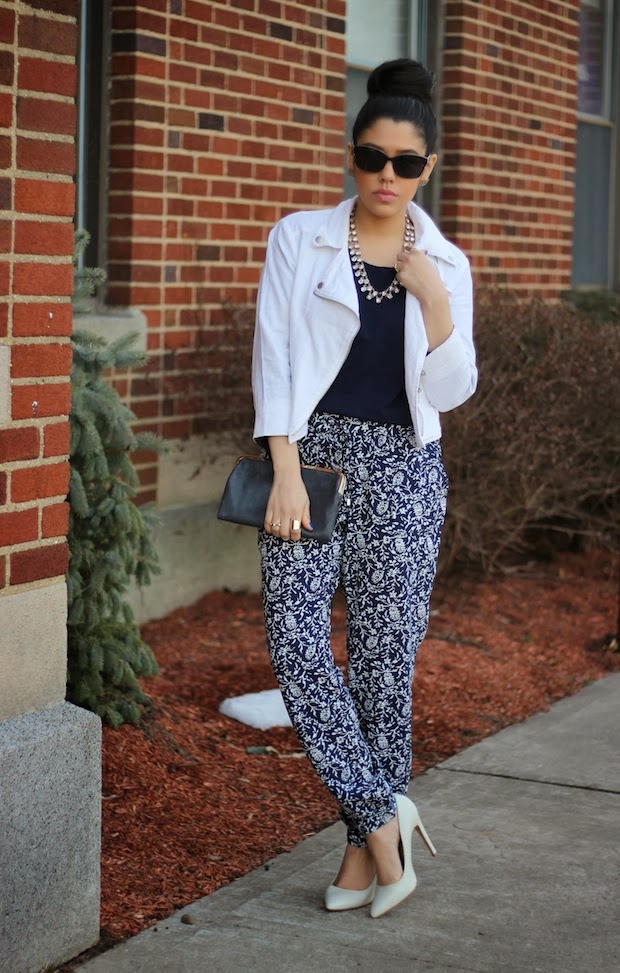 As much as I love color blocking and adding unexpected pops of color, there are times when I don't mind being a little matchy-matchy. I think it really all depends on the outfit and the look that I am going for. So I just decided to keep the color palette the same the whole way through by adding this navy blue top and clutch, and then the white moto jacket and heels. I love the print on these pants and their relaxed feel. They are super comfy. This outfit is really casual but still has a little bit of chicness to it. I was going to add more color to my lips, but decided to keep it simple and neutral. I think today is just "one of those days" if you know what I mean!
I hope you've all been enjoying the weekend.
<3