It's another lovely but hot summer day and I'm just trying to stay cool.  I'm really excited because I learned how to do the fishtail braid.  It's so much easier than I thought it would be and the only reason I am able to even do it is because of my extensions.  I've been trying to experiment with different hair styles now that I have more hair to play around with.  At the end of this post is my fishtail braid tutorial and I hope it helps!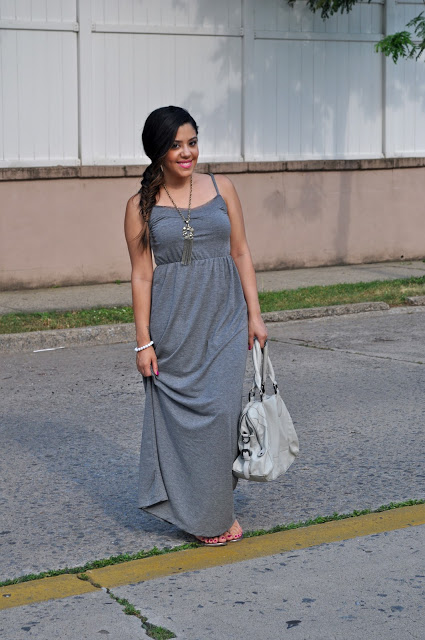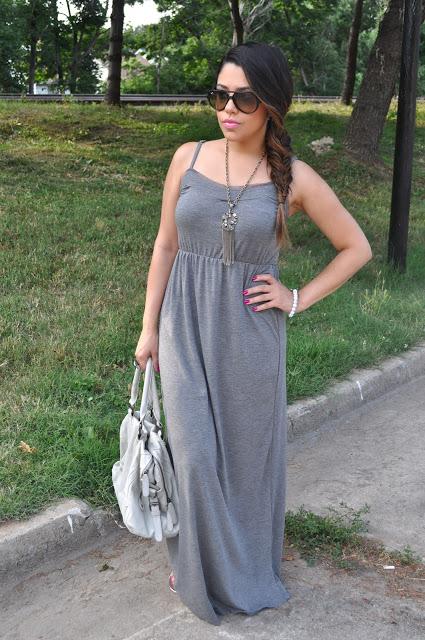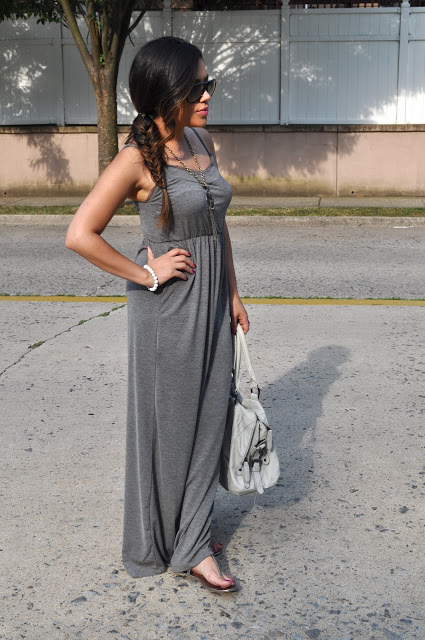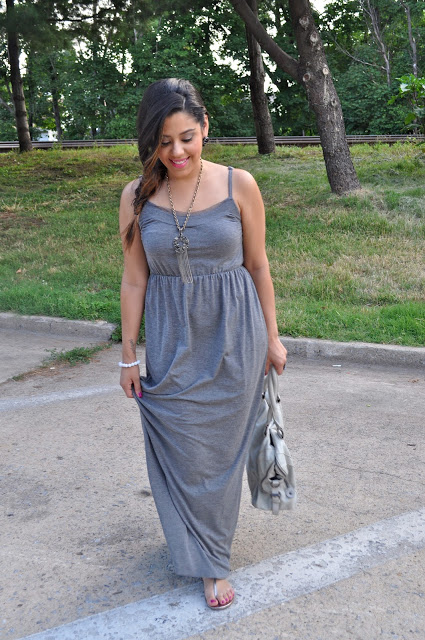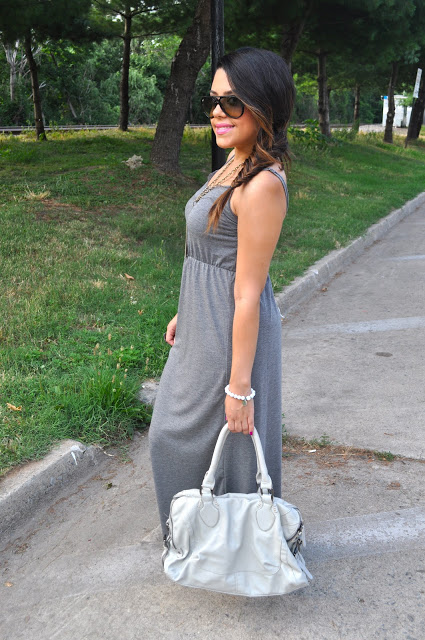 Maxi Dress: Cotton On
Sandals: Forever21
Necklace: Vintage
Bag: Metro Park
One of the stores I went back to recently was Cotton On and they had some major sales going on.  I am ALL for some great sales! This dress was originally $24.99 and I got it for $15. It's one of those maxis that fits me perfectly with just the right length so I am able to wear flats.  It's very simple with pretty lace detailing on the neck line.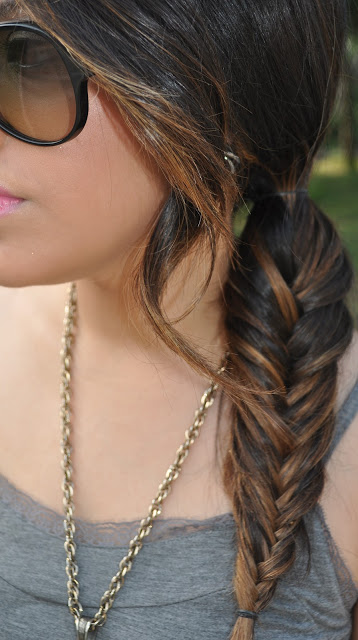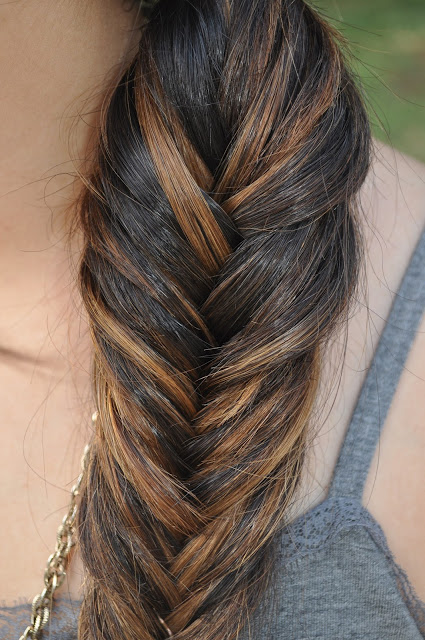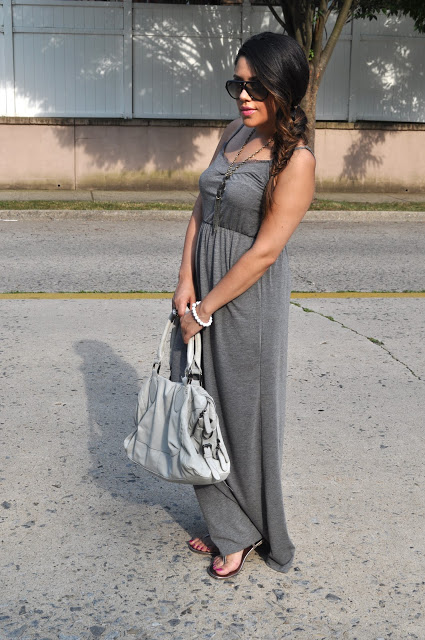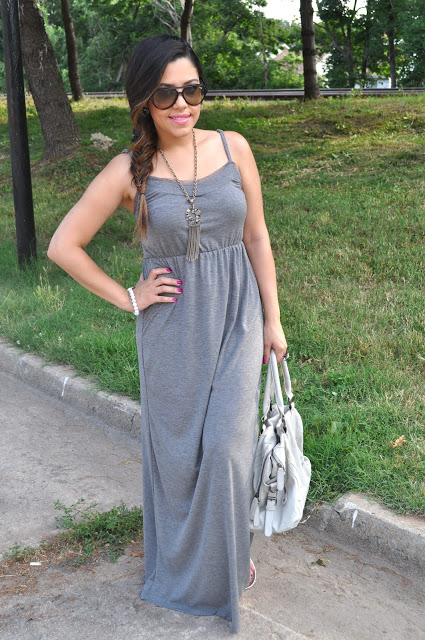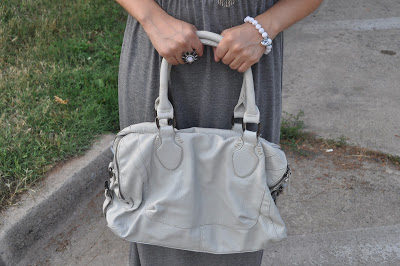 I paired this with my pewter tone sandals and a lighter shade of grey hand bag.  I got this awhile ago but I still like to use it sometimes.  I'm wearing a vintage Sarah Coventry necklace that I got from a thrift shop a few months ago.  I really love finding cool vintage pieces.  I kept my accessories simple today with this peace sign bracelet from Wrist Gems and my Juicy Couture ring.  I added a pink lip and mixed MAC pink poodle with creme cup.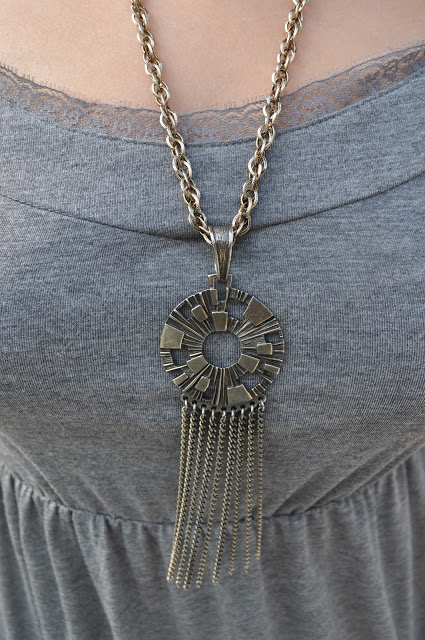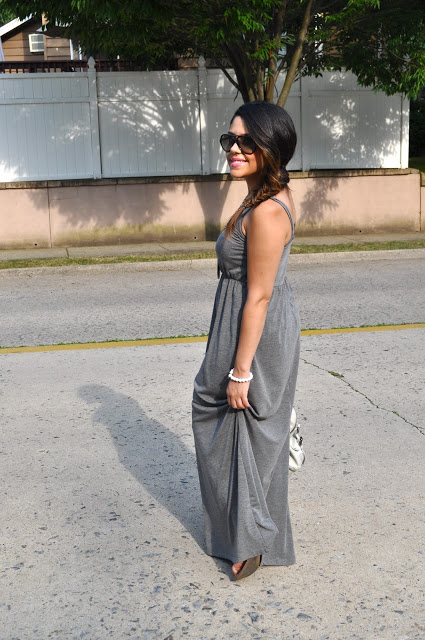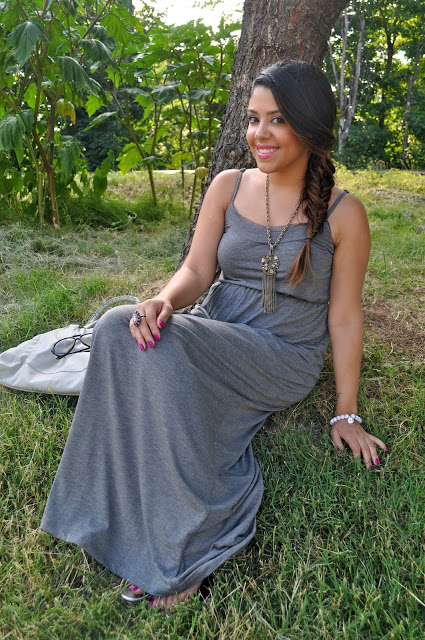 This was a very simple, casual and feminine saturday ensemble.  Hope you like!
My Fishbraid Tutorial
Don't forget to check out my PLNDR give away!  Please see previous post to enter!
<3