I am a huge fan of menswear inspired pieces and I have mentioned that on here so many times. I wanted to try something a little bit different than my usual looks so I incorporated two menswear style pieces together, boyfriend jeans and a button up, while of course still adding my personal feminine touch.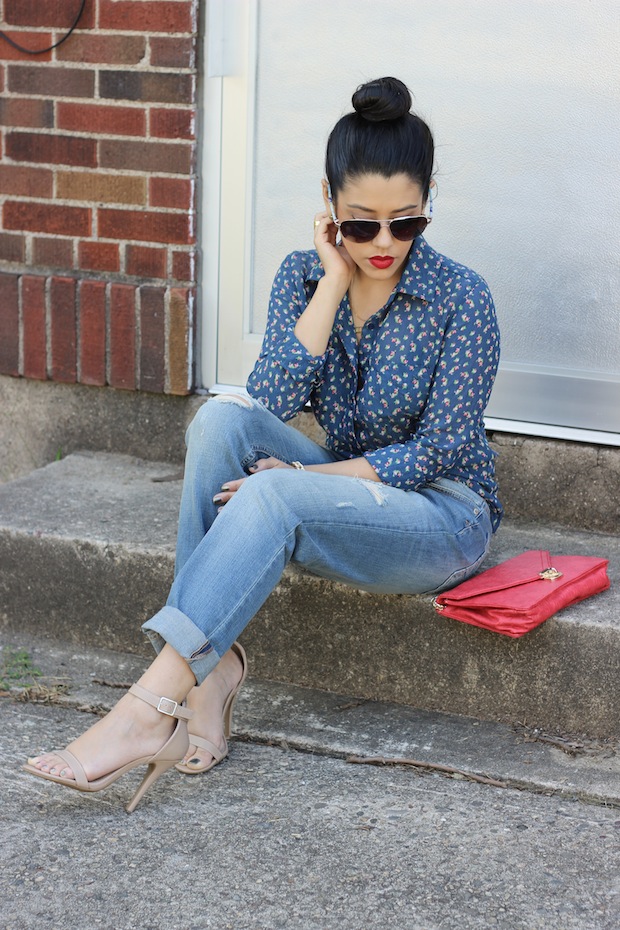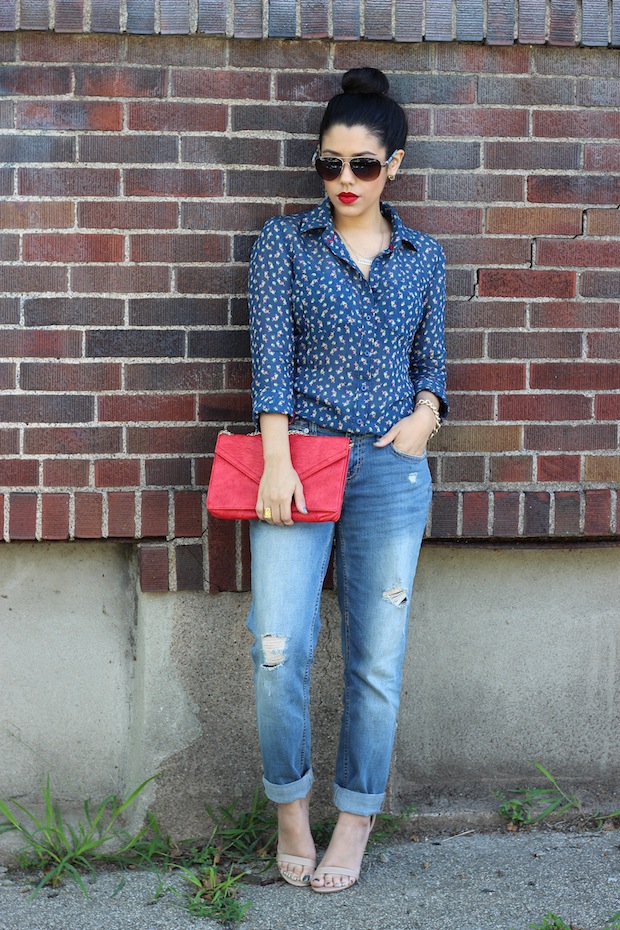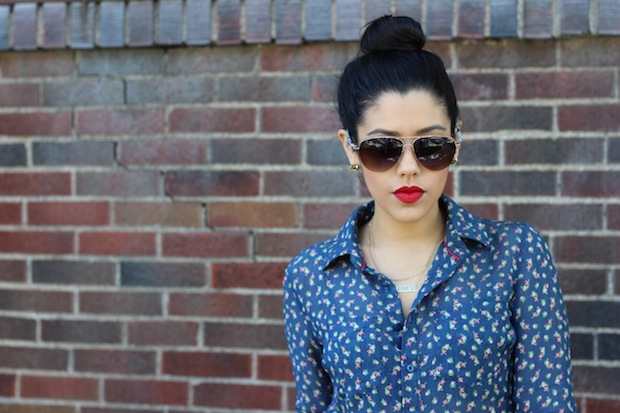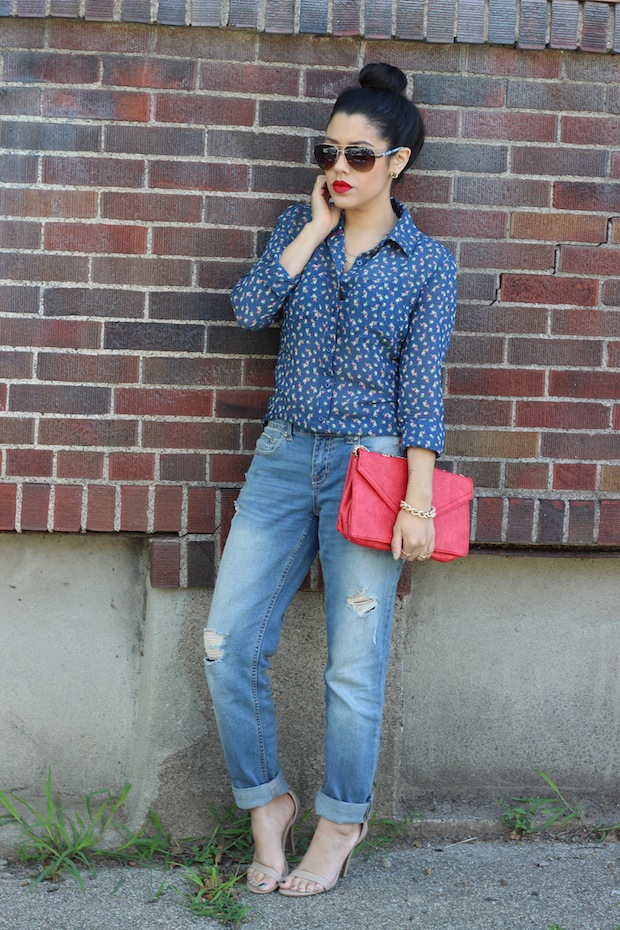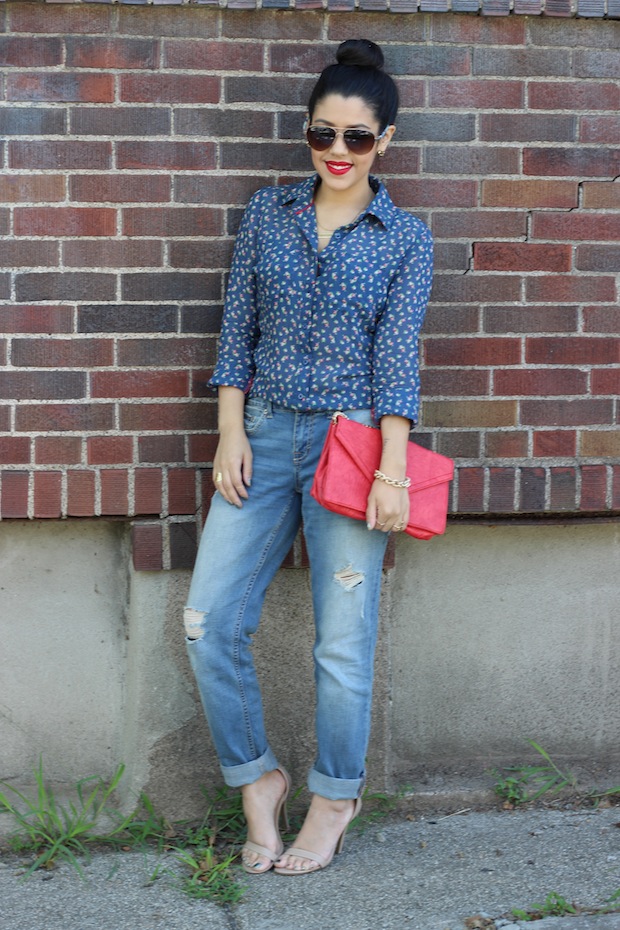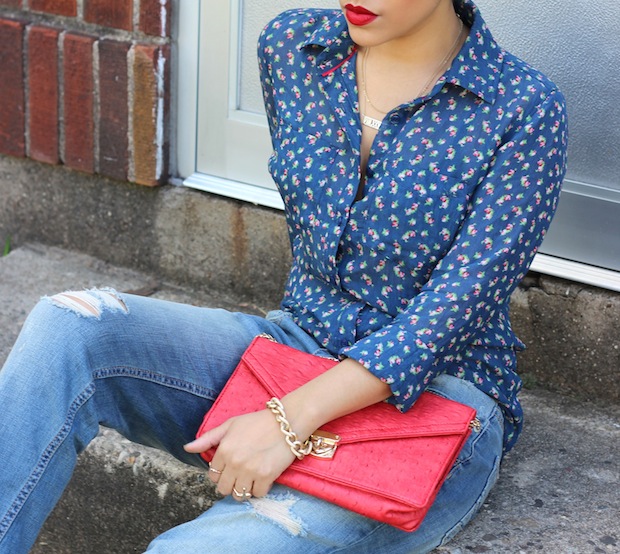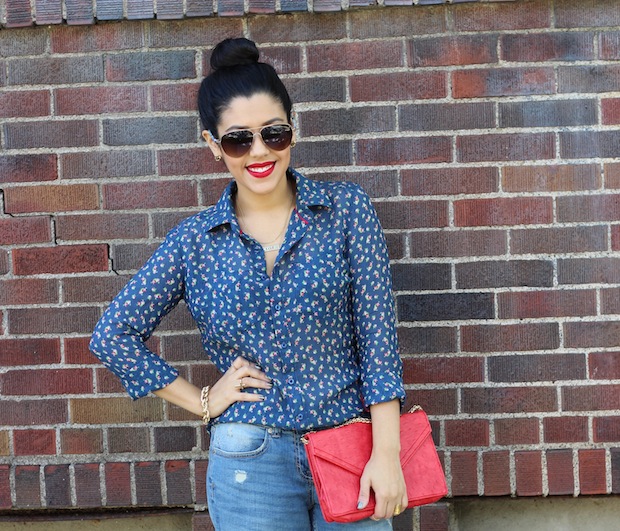 I really love these boyfriend jeans from
Aeropostale
. They were a new addition to their fall collection so when I tried them on at their event, I knew I had to take them home. I always go up a size than what I typically wear when it comes to this style, mainly so that it has more of a relaxed fit. Since I've worn my other pairs of BF jeans a few times on the blog, I was trying to think of something different. It's been so long since I styled a button up so I decided to pair them with this tiny floral print one. What I really liked about it is that it brings more of a femininity to this look. To bring out the red in the print, I went with a bold lip and clutch to match. I chose my nude sandals to tone things down a little as well. I think that BF jeans are the new "skinny" jeans! Lately, I am seeing them everywhere and they will continue to be a trend going into the fall season. How do you style yours?
On another note, I just recently realized I've hit over 1,000 followers on my blog so thank you all so much! I don't think I can ever put into words how much your support means to me <3
Happy Friday beauties!
XO