Happy Tuesday lovelies! It's time for a little bit of neon.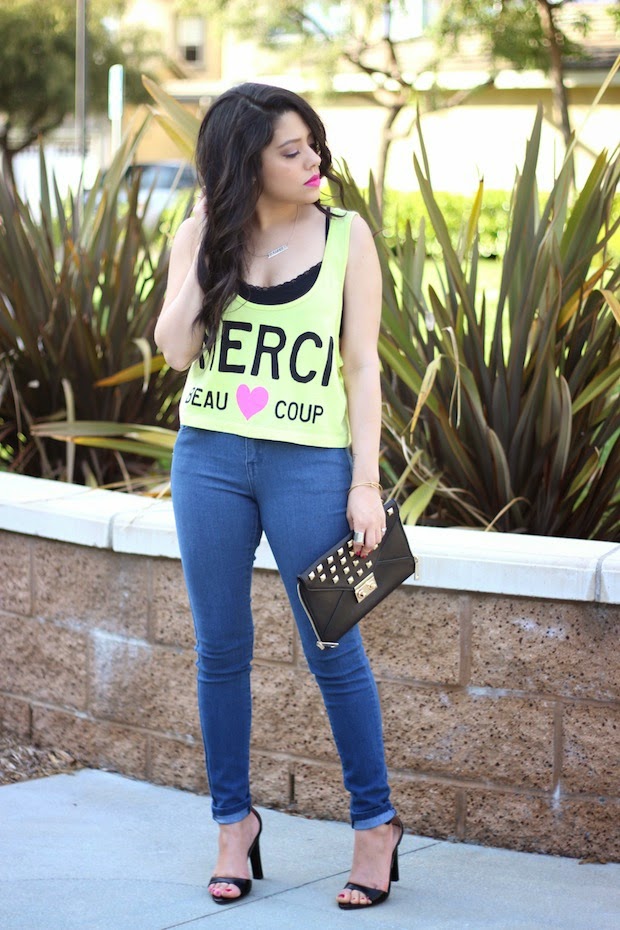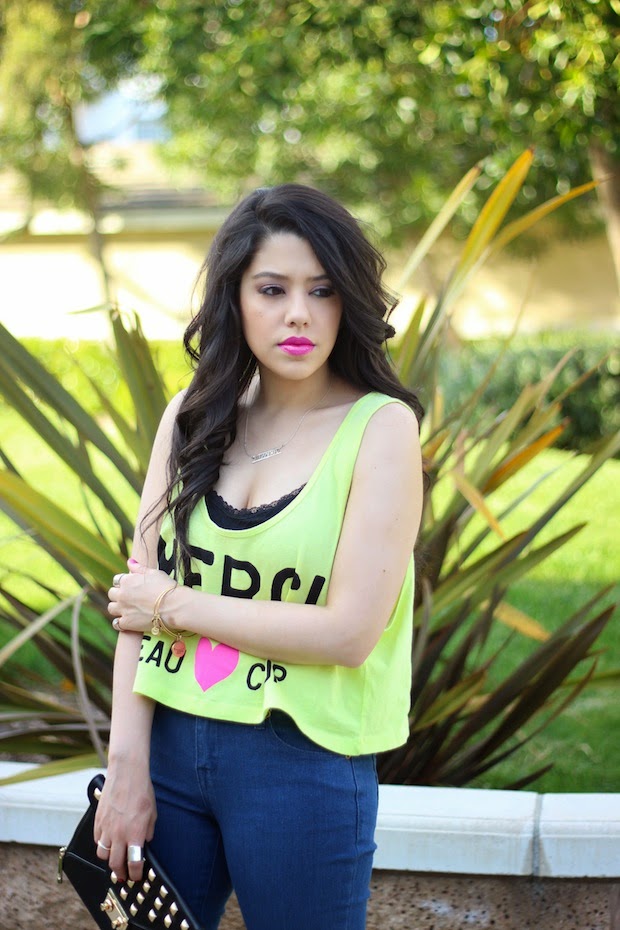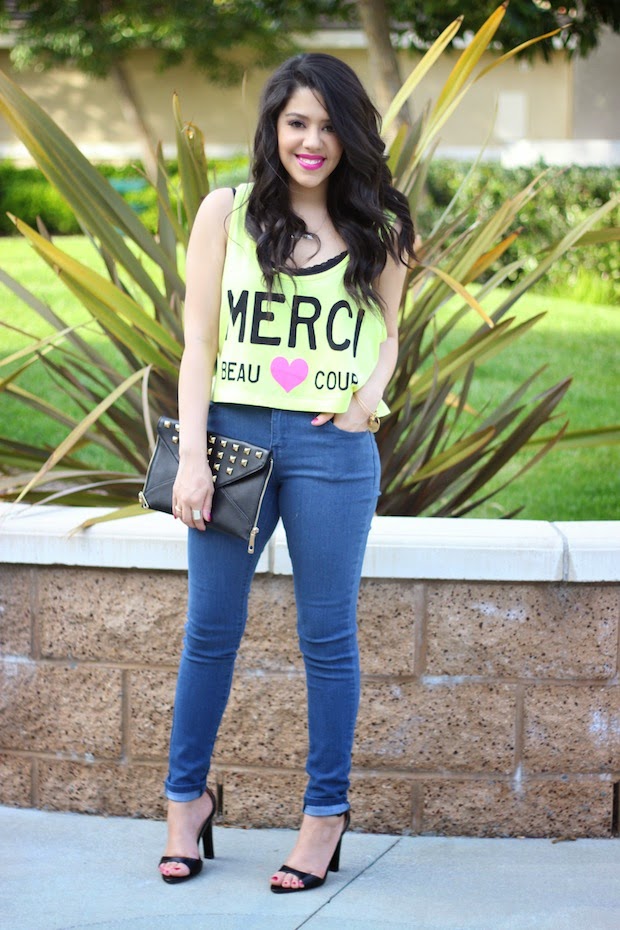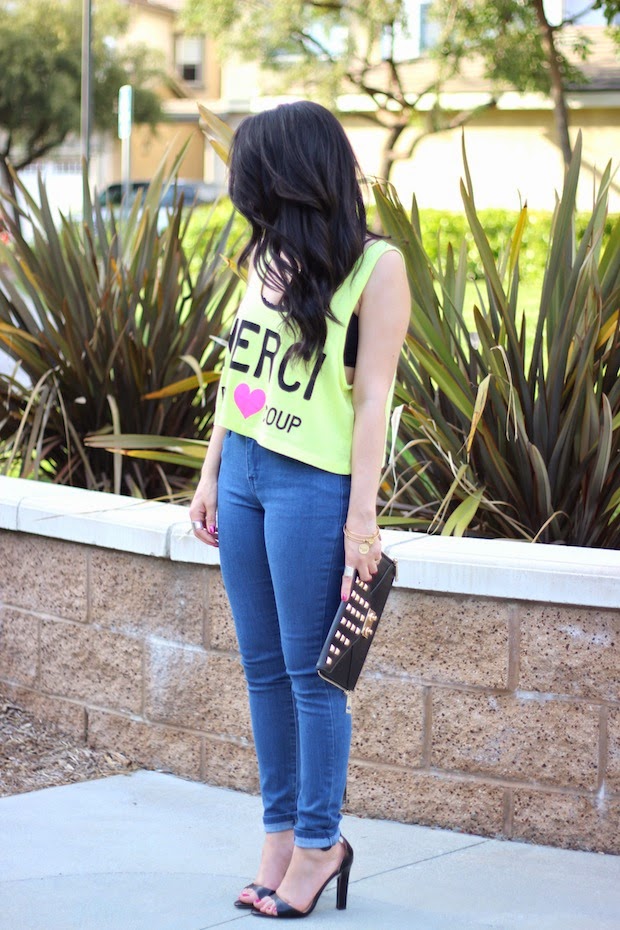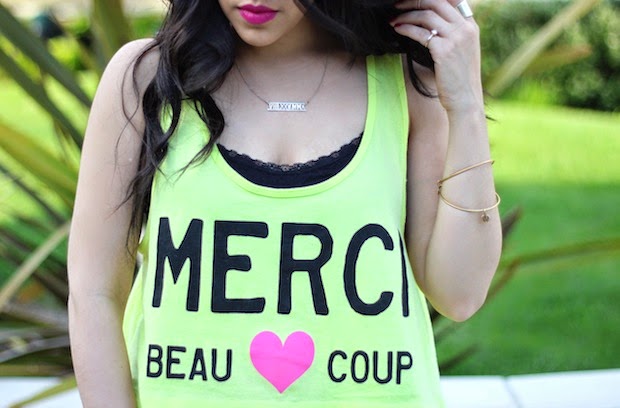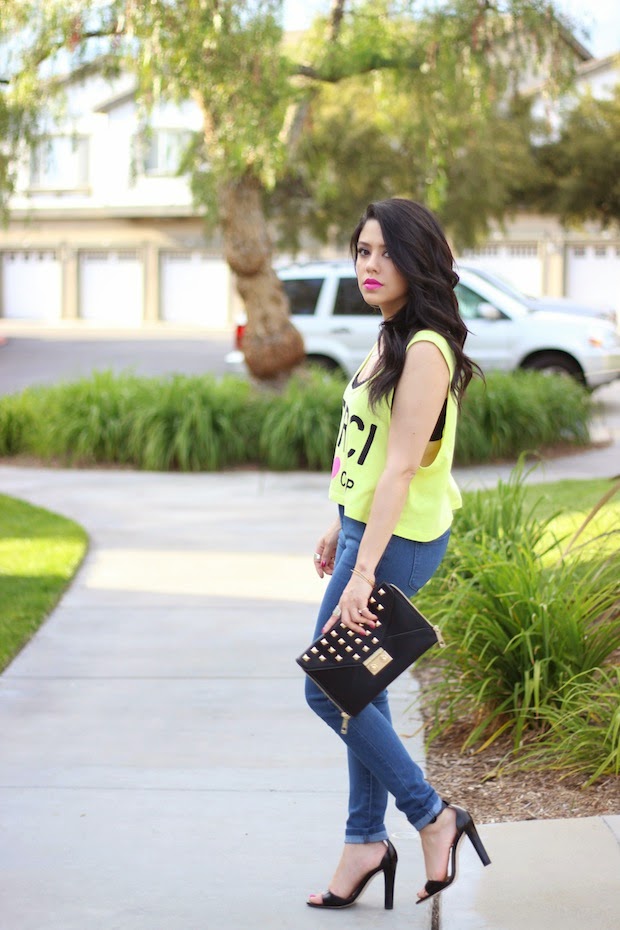 Crop Top: Forever21 (
here
) / Bralette: Forever21 (
also love
)
Jeans: Forever21(
here
) / Shoes: Zara (
here
) / Clutch: Galian
I picked up these pieces before heading out to LA. It's hard for me to find denim that fit me well so I usually end up getting them at places like F21 and H&M. #petitegirlprobs! I thought this neon crop tank was super cute and I love the "Merci Beaucoup" written on it. The best way to wear tops like this is with a bralette underneath so you don't have to see your regular bra on the sides. This one has a lace trimming on the top which adds a little something extra to the look. The studded clutch also brings a bit of edginess too. I wore this for a night out over here but it's another outfit that would also work well for the day with flats! It's casual but still fun 🙂
I head back to Jersey tomorrow, so sad, but I still have a bunch of outfits to share. It's been a great two weeks out here and I can't wait to come back.
Hope you have a fab day!