Merry Christmas Eve my lovies! This post will be short and sweet since I know most of you are probably out and about getting ready for the night's festivities.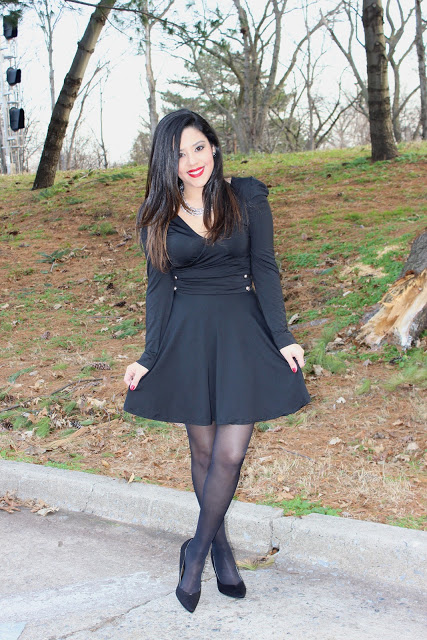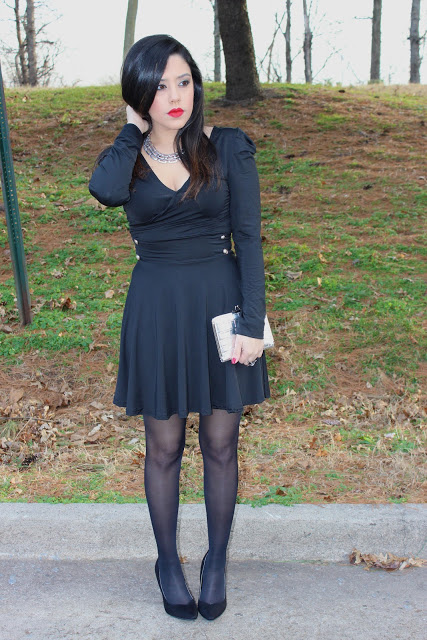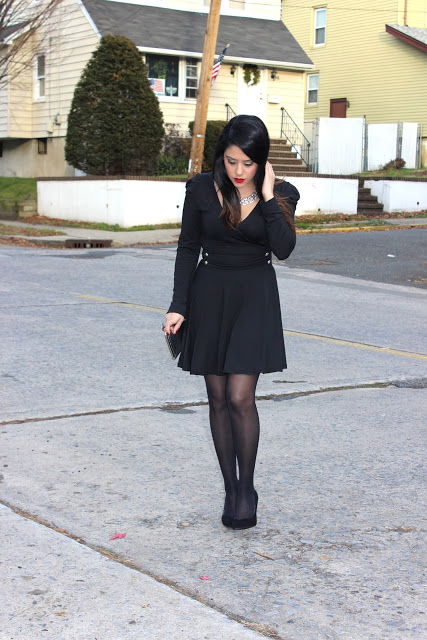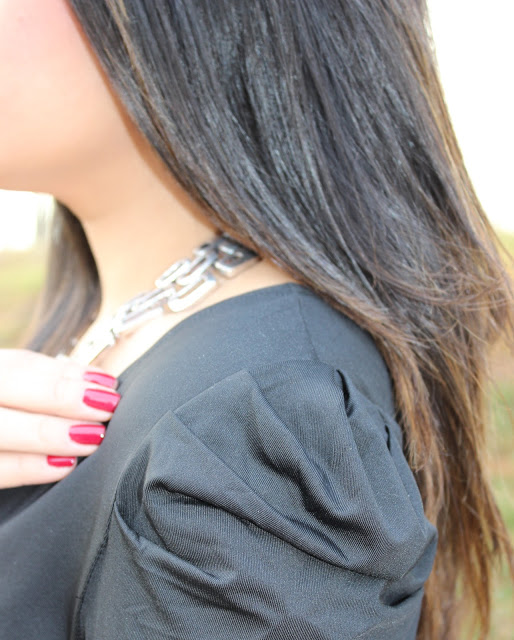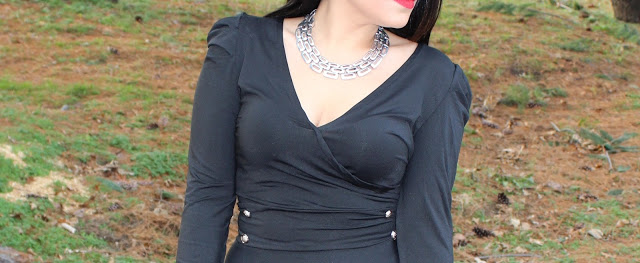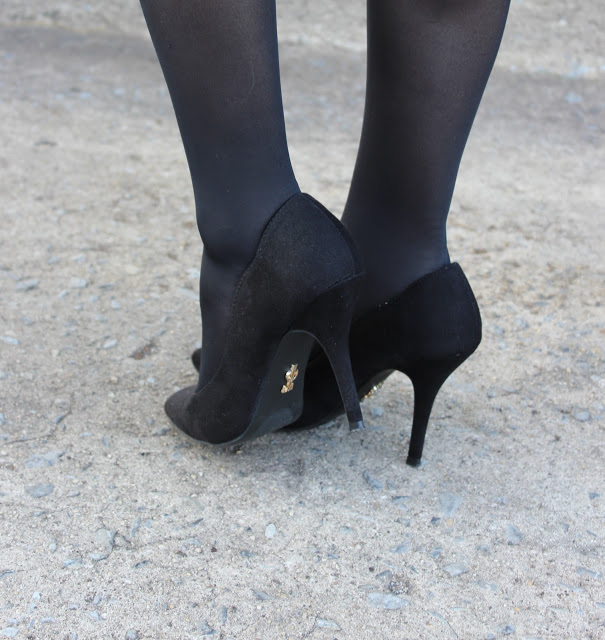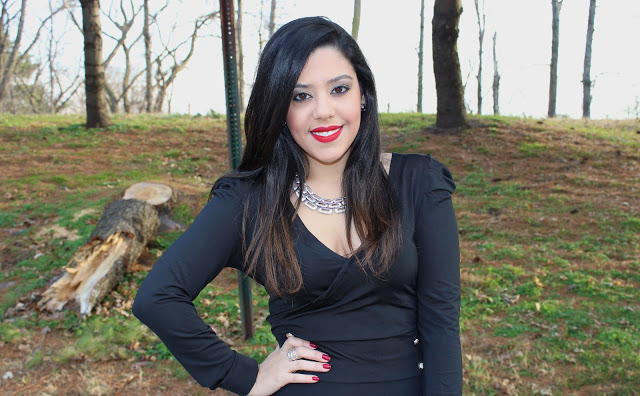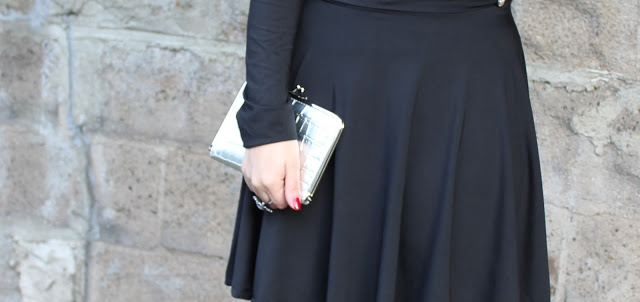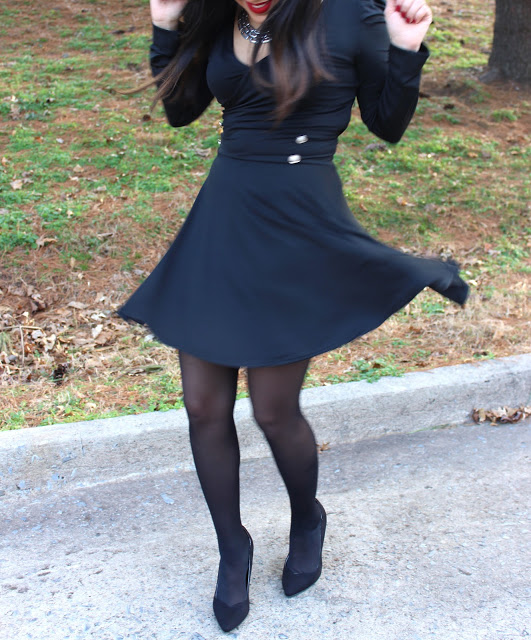 I got this fun little skater dress from
OASAP
with silver buttons and bubble sleeves.  It fit me a little loose so I did my best to make it work.  My mom gave me these Jennifer Lopez heels as an early Christmas gift because my puppy recently chewed my other ones, so these are a fab replacement! I put on a little bling with this statement necklace, silver rings and added a red lip. It's a simple look but still festive!  There's seriously so many different things that you could wear during the holidays and I hope that my recent posts have helped to inspire you in some way!
 I might be going into NY tomorrow for dinner with my mom and sis to do something a little bit different this year so I am really excited for that.  I wish all of you and your families a very Merry Christmas!
<3