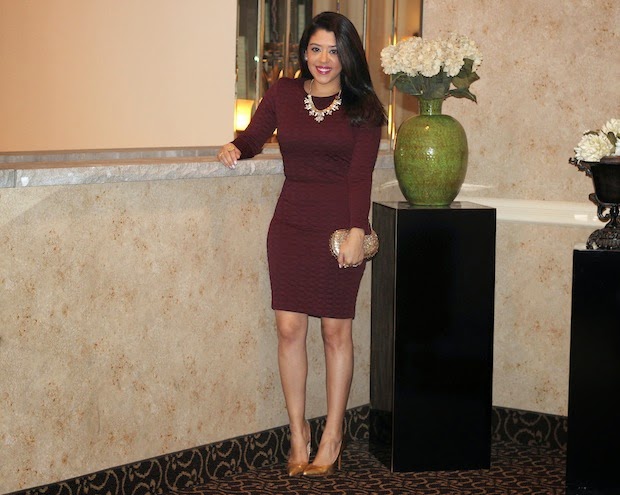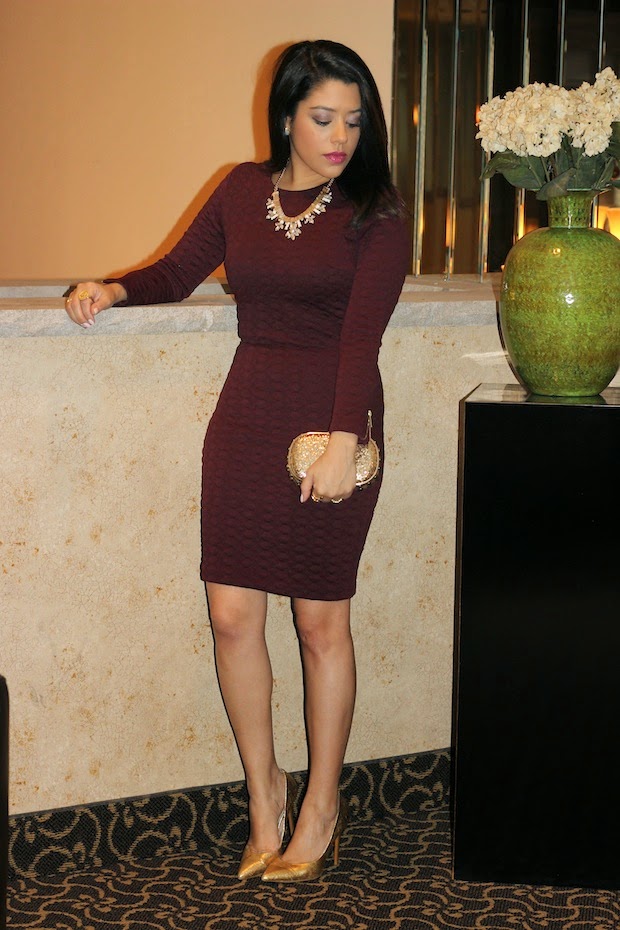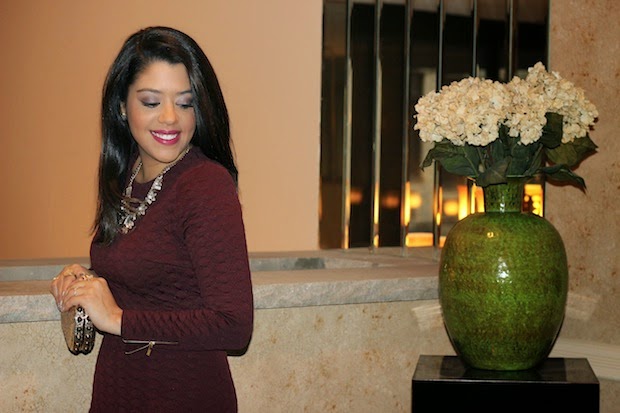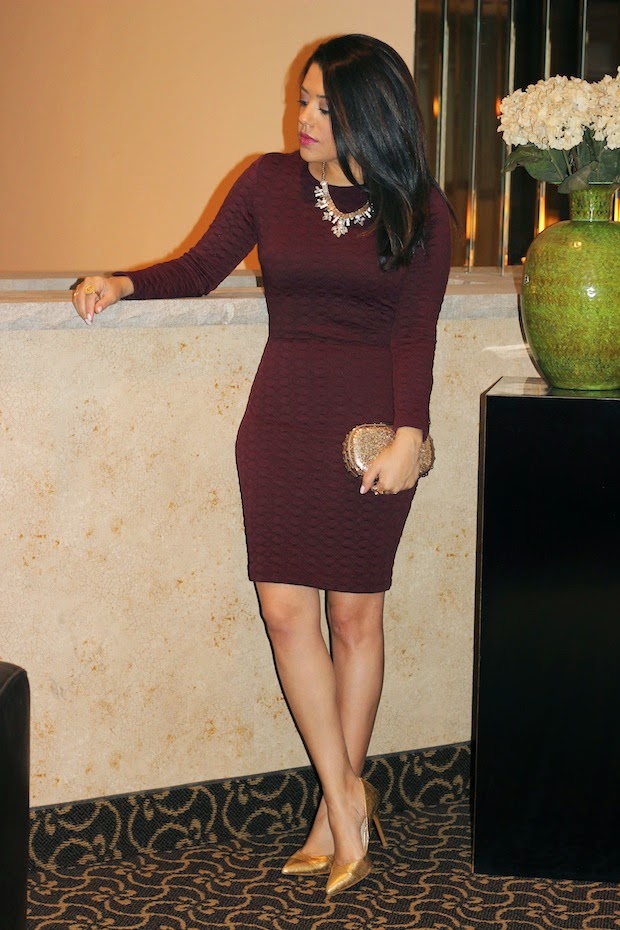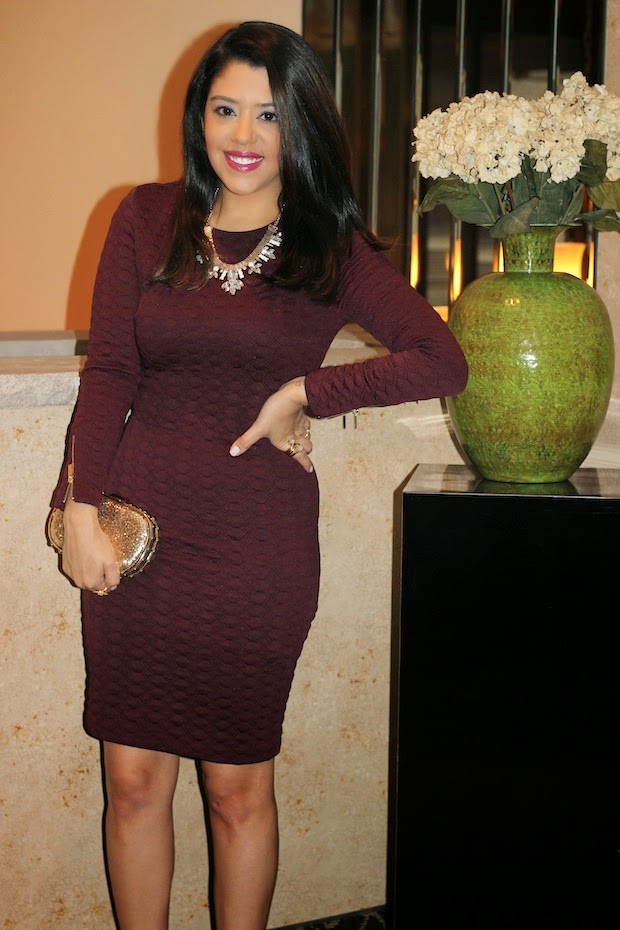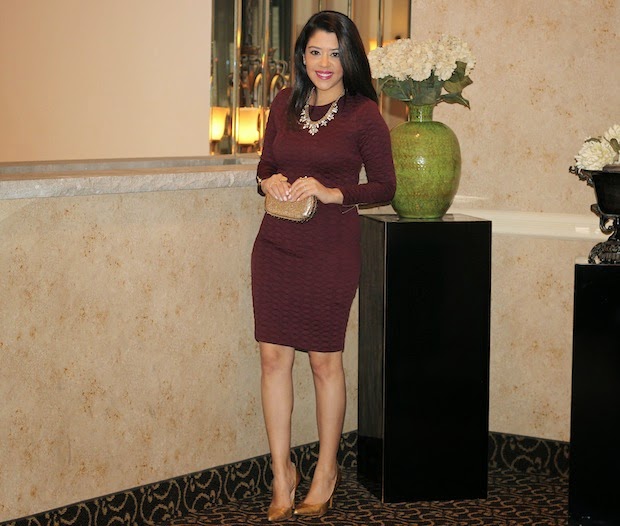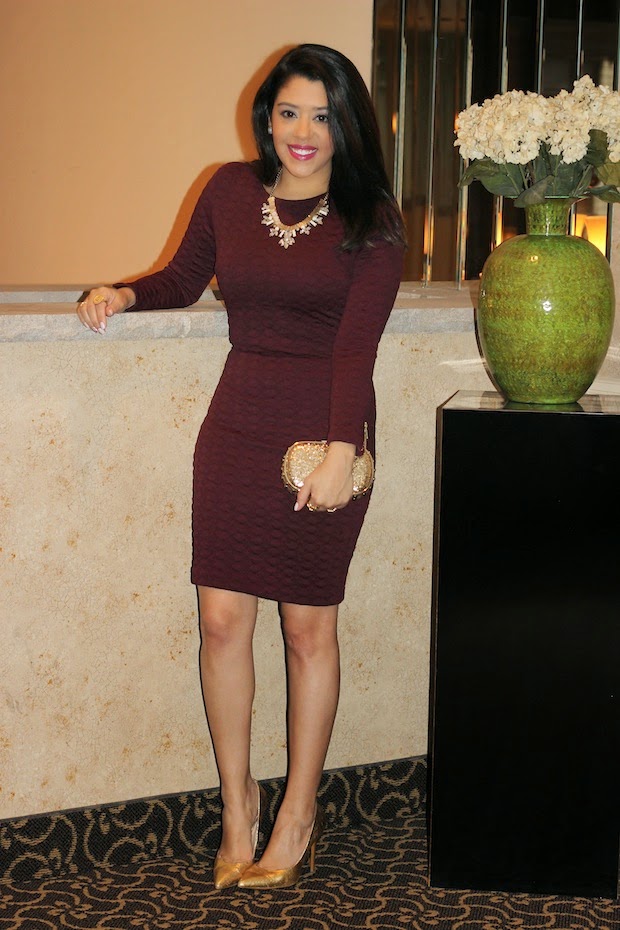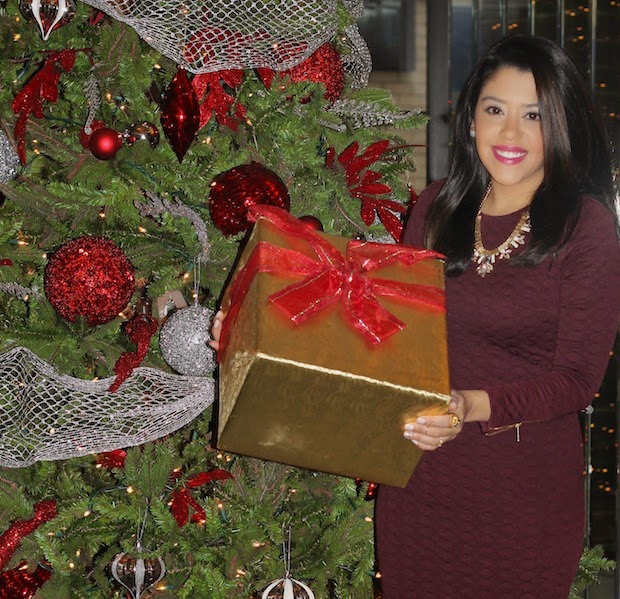 Outfit Details
Merry Christmas Eve!!
I know that today is so crazy for everyone, but I just wanted to share this Christmas look. Maybe it will help you out a bit if you are still looking for something to wear tonight. Last year I went with red & silver, so this year I decided to go with burgundy and gold. Burgundy is a great color choice for this time of year if you don't want to go with the obvious red. It's quickly become one of my top color choices.
My favorite part about this dress is the quilted detailing and gold zippers on the sleeves. I wanted to play up the gold so I brought these lovely shoes back out. They are perfect for the holidays or any special occasion. Something like this is a great alternative to the typical nude pump. It's always fun to switch things up!
I hope that all of you have an amazing Christmas Eve & Christmas Day!!
May you get everything that you hoped for. <3 All my love.