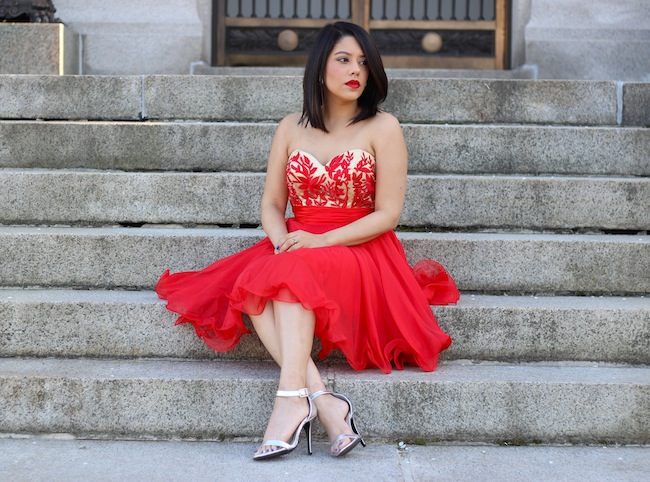 Feeling like a princess in this dress. Now I'm just waiting for my Prince Charming.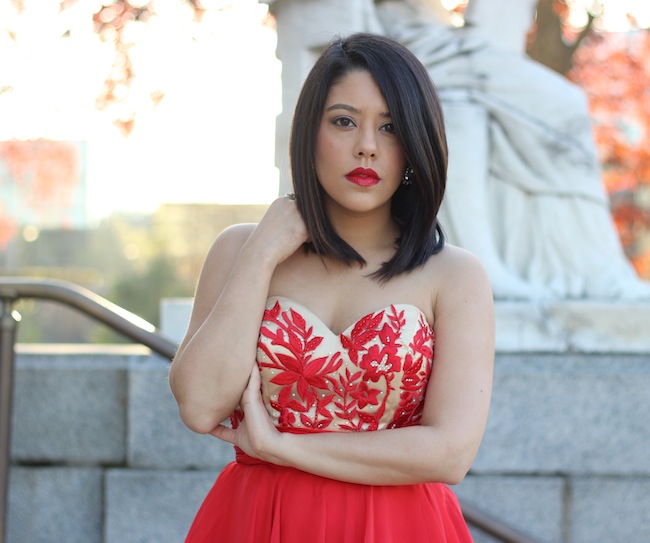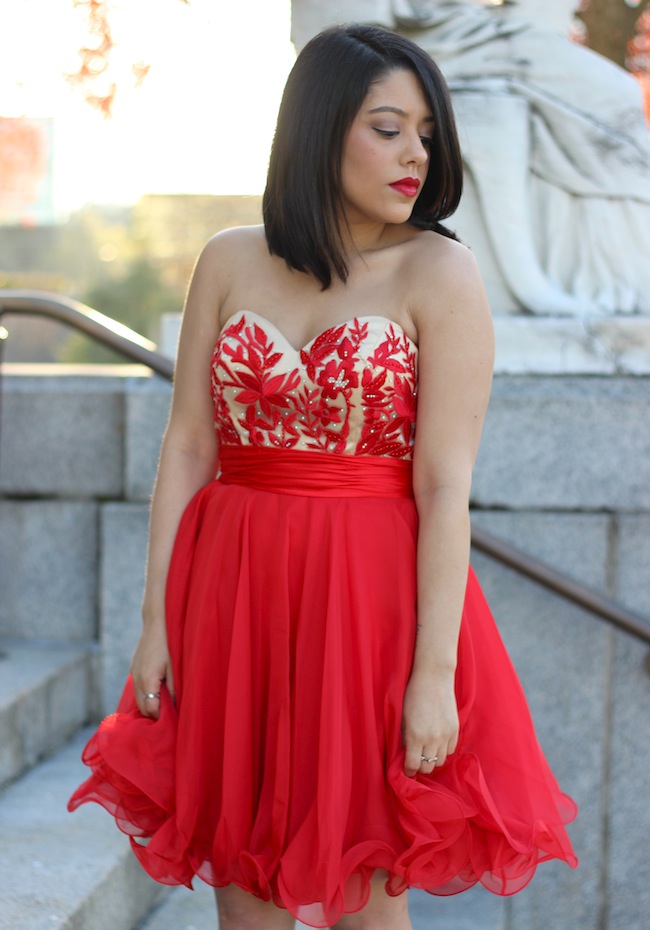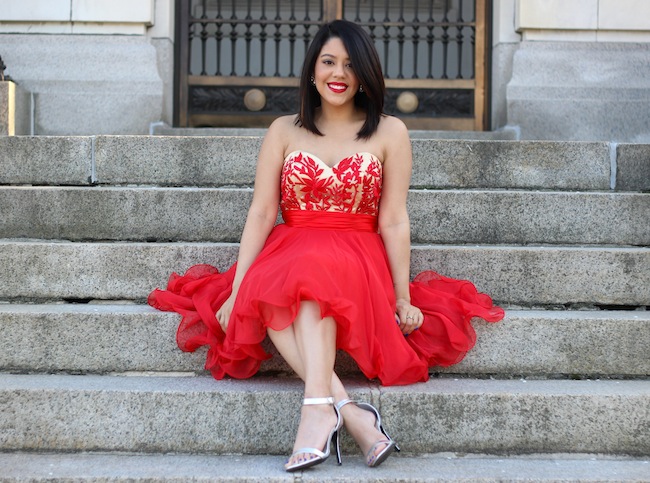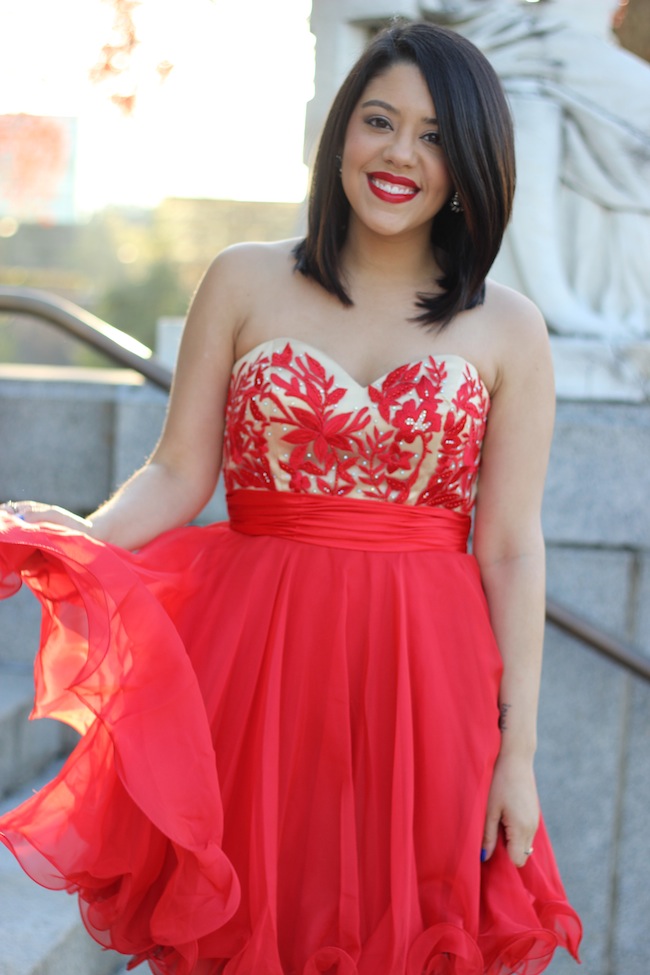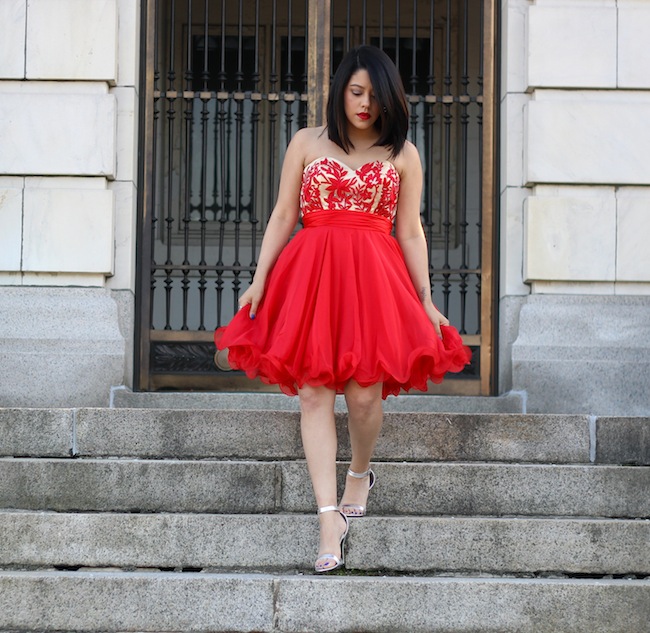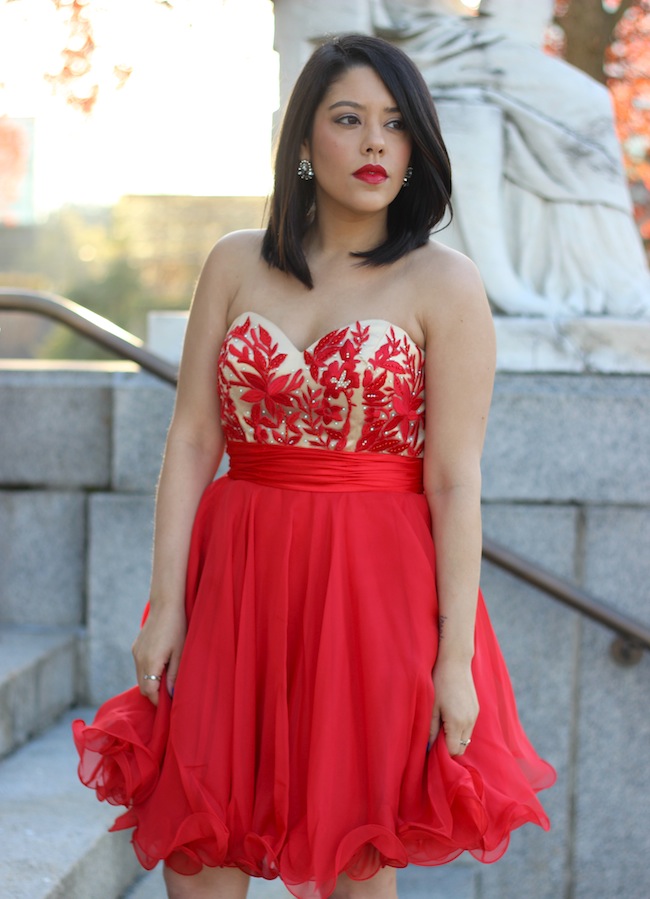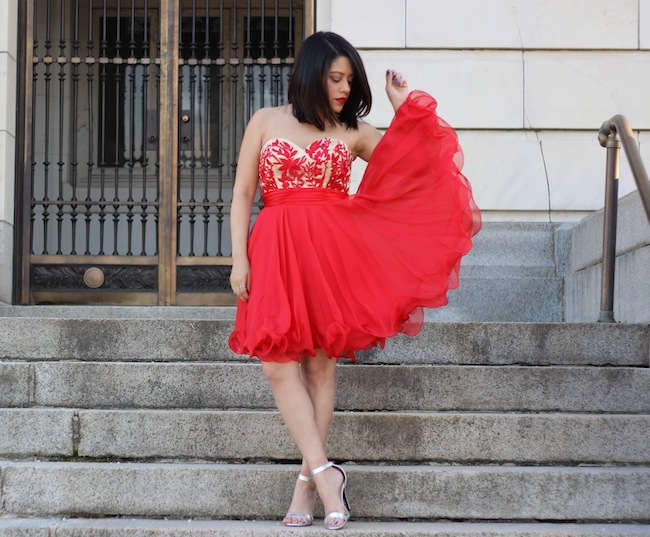 It's not too often that I am able to get dressed up in something like this, so I was looking forward to partnering up with
Faviana
again. Isn't this dress beautiful? I love the detailing and of course, the tulle. Initially, it sort of brought back memories of my senior prom. Once I tried it on though, it started to remind me of a modern day fairy tale. I instantly thought of
Cinderella
running outside of the ball and leaving behind her glass slipper. That actually inspired me to do this shoot on the steps.
Not to get too much into my love life [or lack there of], but I have definitely been waiting a long time for my "prince" to come. At times I catch myself losing faith in the possibility of that ever happening, but sometimes something truly magical happens and it restores my faith again. Right after I finished shooting these photos, I got a call from my sister that she got engaged! She found her Prince Charming and I am beyond happy for her and this new chapter of her life. My heart is so full of love for her and my future brother-in-law. These last few days have been very emotional and exciting for my family. Everything happened so unexpectedly, yet organic, and that really gives me hope. It gives me faith that my perfect match is still somewhere out there. When big moments happen in your life, you tend to remember exactly where you were, what you were doing and what you were wearing. I'll always remember being in this dress when my sister's fairytale came to life. <3
Ok, so now that I shared that little story, Happy Cinco de Mayo loves!
[insert salsa dancer emoji]