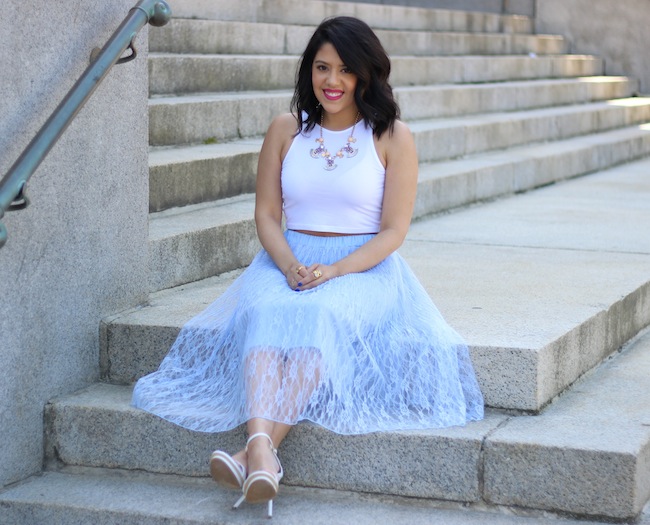 Lately, I have been trying to wear things that take me out of my comfort zone a little bit. That includes bodycon dresses, wide leg pants and long midi skirts.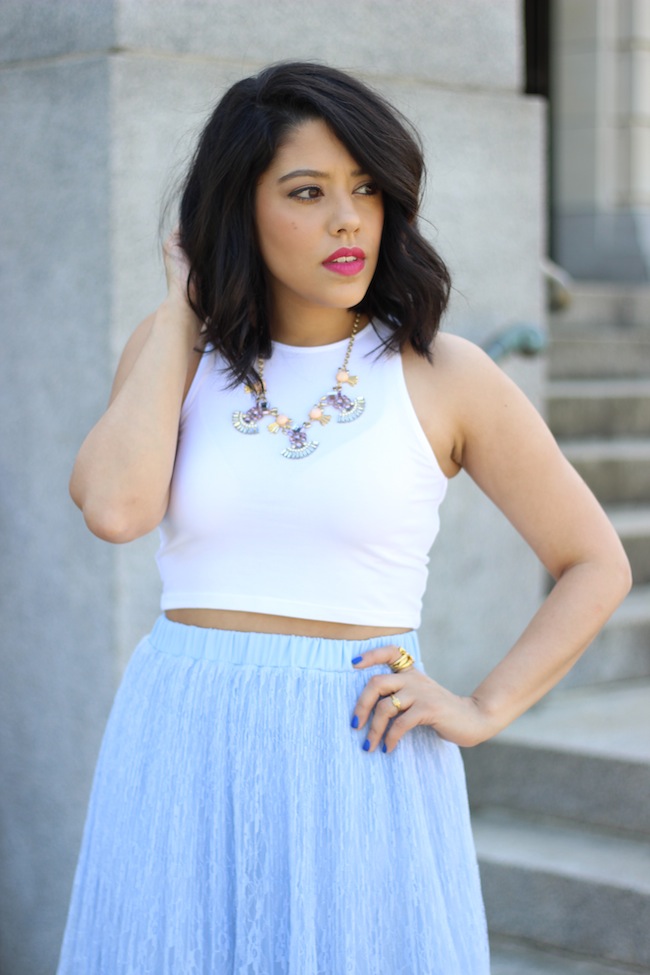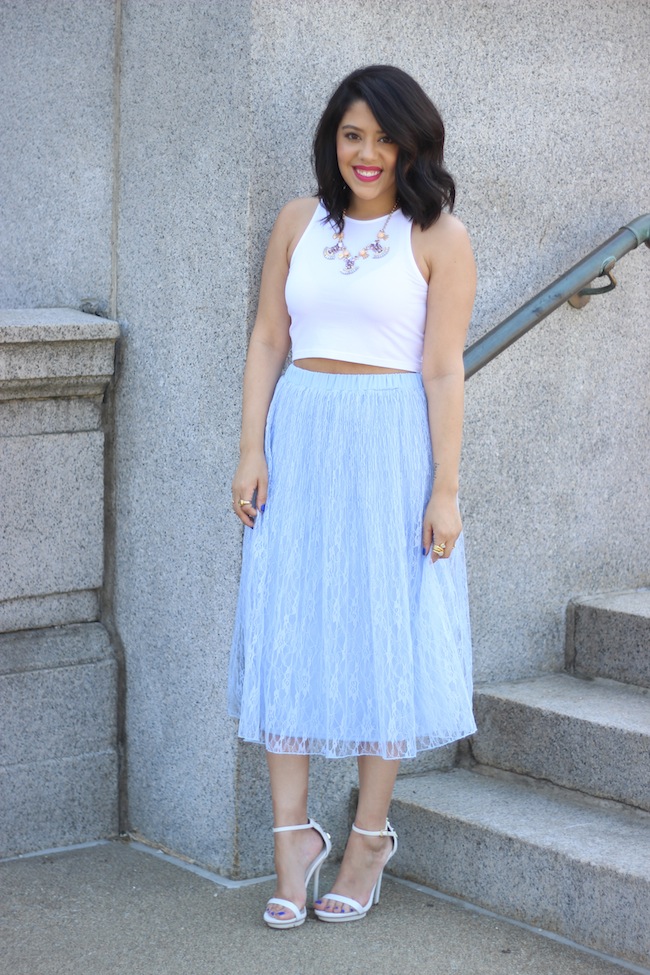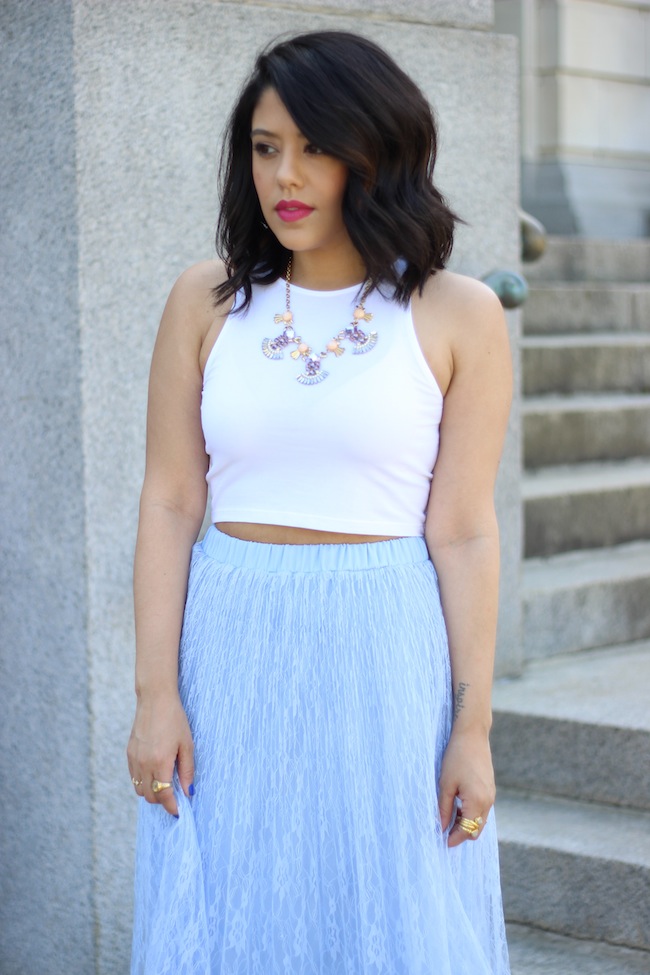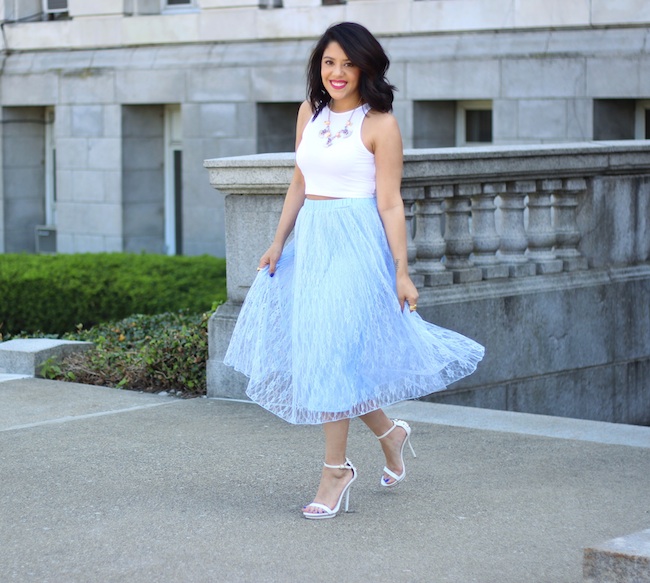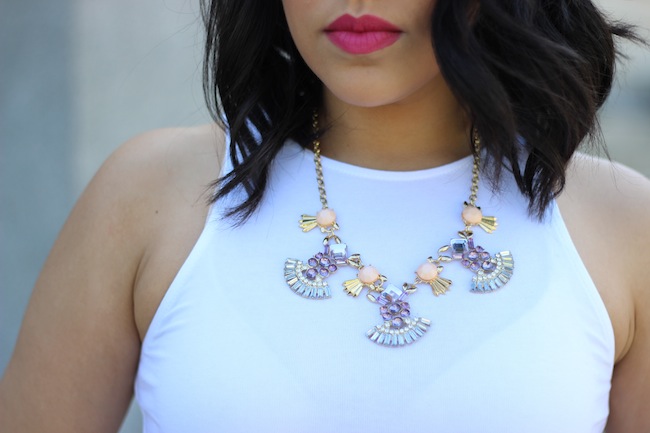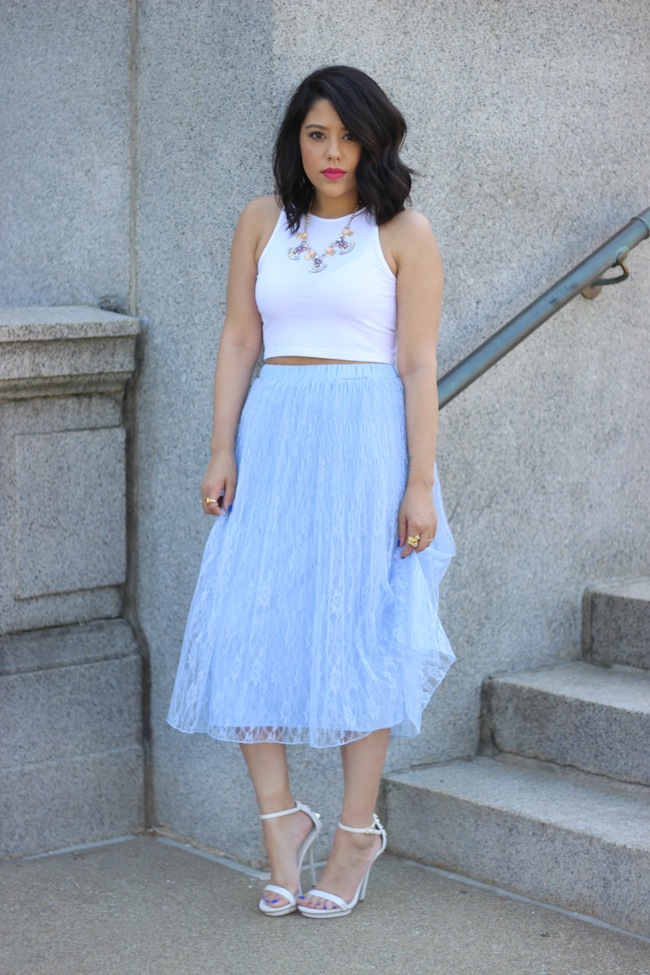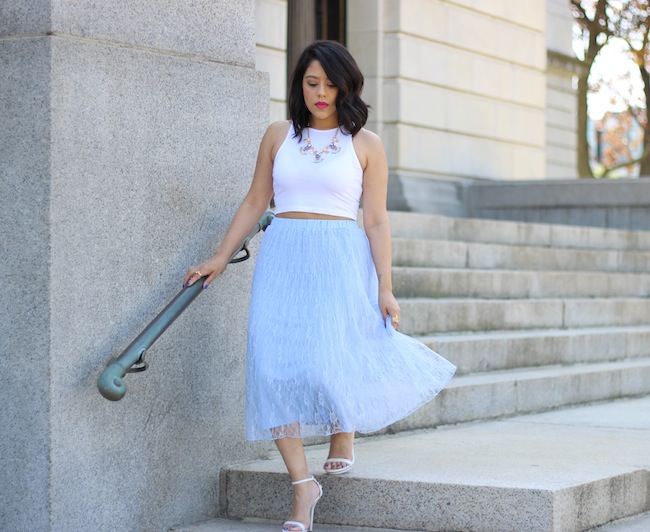 Outfit Details
Skirt: Lauren Conrad / Top: H&M (similar) / Necklace: Prima Donna
Shoes: Bakers (old, similar)
I have worn a full midi skirt a few times before and as much as I love them, I do sometimes get a little hesitant to do so. Since I am so short, the best way for me to style one is with a crop top and a high heel. A few months back, Lauren Conrad launched her Cinderella inspired collection at Kohls. They sent me this skirt in celebration of the launch and to be honest, I was not sure if I was ever going to wear it. My initial reaction was, I love this, but can I pull it off? I tried it on a few times at first and sort of gave up on it and forgot about it. Last week when I was going through my closet, I decided to try it out one more time. It's different for me and I loved that aspect. Sometimes we get so comfortable wearing the same types of pieces over and over again that we prevent ourselves from venturing outside of our little comfort bubble. This time, I tried pairing it with this simple white crop top that I recently got. It ended up working out perfectly. The tops I tried on with it before were not short enough and I needed to show a tiny bit of skin to show the two separate pieces. I then added on this beautiful necklace to complete the look and went with a simple pair of white sandals. These shoes are so old, but I still find new ways to wear them.
I definitely felt like a modern day princess again! Thanks for stopping by today. 🙂