Happy Monday loves!  Over the weekend I was trying to master the self timer on my Canon and this was the only good pic that I got.  I am getting better at the close ups, but I still need to perfect the full body shots.  It's been really cold all weekend and my mom was away so I had no one to take outfit pics for me.  I kind of took advantage of the cold and made it a low key weekend so I could catch up on some rest at home.  This is obviously not a full outfit post, but there's a few things I wanted to share with you 🙂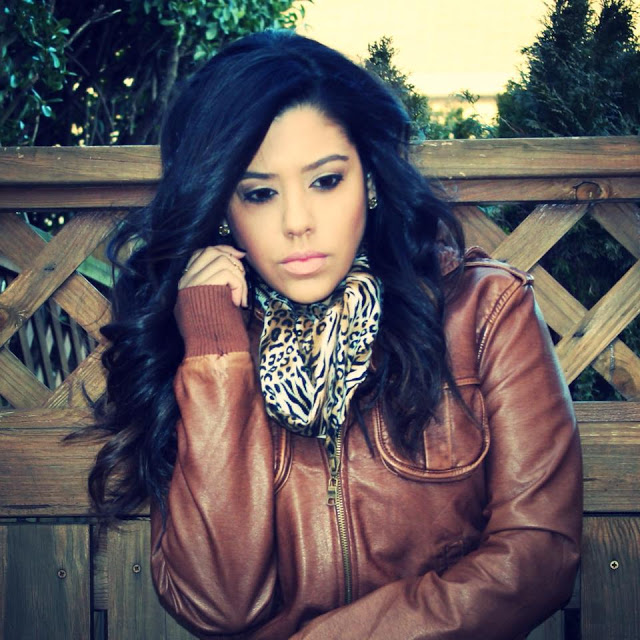 I've been really focused on my trip to Miami.  I leave next Thursday already!  I still have no idea what I am going to wear to the show or during my stay.  I really want something that will be a good representation of North East style.  If you have any suggestions I would love to hear it!
So here's some things that I have coming up for you to look out for:
Speaking of North East style, as part of my participation in the contest I get to send Cotton some fashion/style photos that inspire me that I feel show off cotton style in my region.  Look out for that on their
Pinterest
coming soon!
I am hosting my second Posh party on
PoshMark
this Wednesday the 20th at 7PM PST.  The theme is Street Style, so come and share your listings and check out my closet and favorite finds on the app.  I recently hit over 100K followers which is really amazing!
I have an interview/feature with the fashion app
Snapette
coming soon!  They have already featured me as a suggested user to follow on the app and they will be posting up my interview on their site. This is a free iPhone app where you can share your most recent shopping finds while you are shopping!  I will explain more when I post the feature on my blog.
I will be hosting my FIRST meet and greet for my blog and instagram followers sometime in March at the Short Hills Mall in New Jersey. SO EXCITED! As soon as I get back from Miami, I will be planning out all the details and I will let you all know about it.  I hope to meet some of you!
I have a lot planned during my trip to Miami including blog posts and video footage of my experience so that I can share it with all of you!  I posted a Thank You video on my
youtube
that I would love for you all to check out.
Also, follow me on Vine!  It's a free app where you can post 6 second video clips.  It's actually kind of cool and fun to try and get creative within 6 seconds.  I already have a bunch of videos that I would love for you to see 😉 My username is Naty Michele.
I am going to try my best to get up as many outfits as I can before I leave next week.  I have an event, birthday party, baby shower, and celebration with my friends for my win ALL before I leave.  Writing about it already makes me tired lol and I have some serious shopping to do 🙁
So that's basically it for today's post.  I just wanted to share all of this with you!
<3