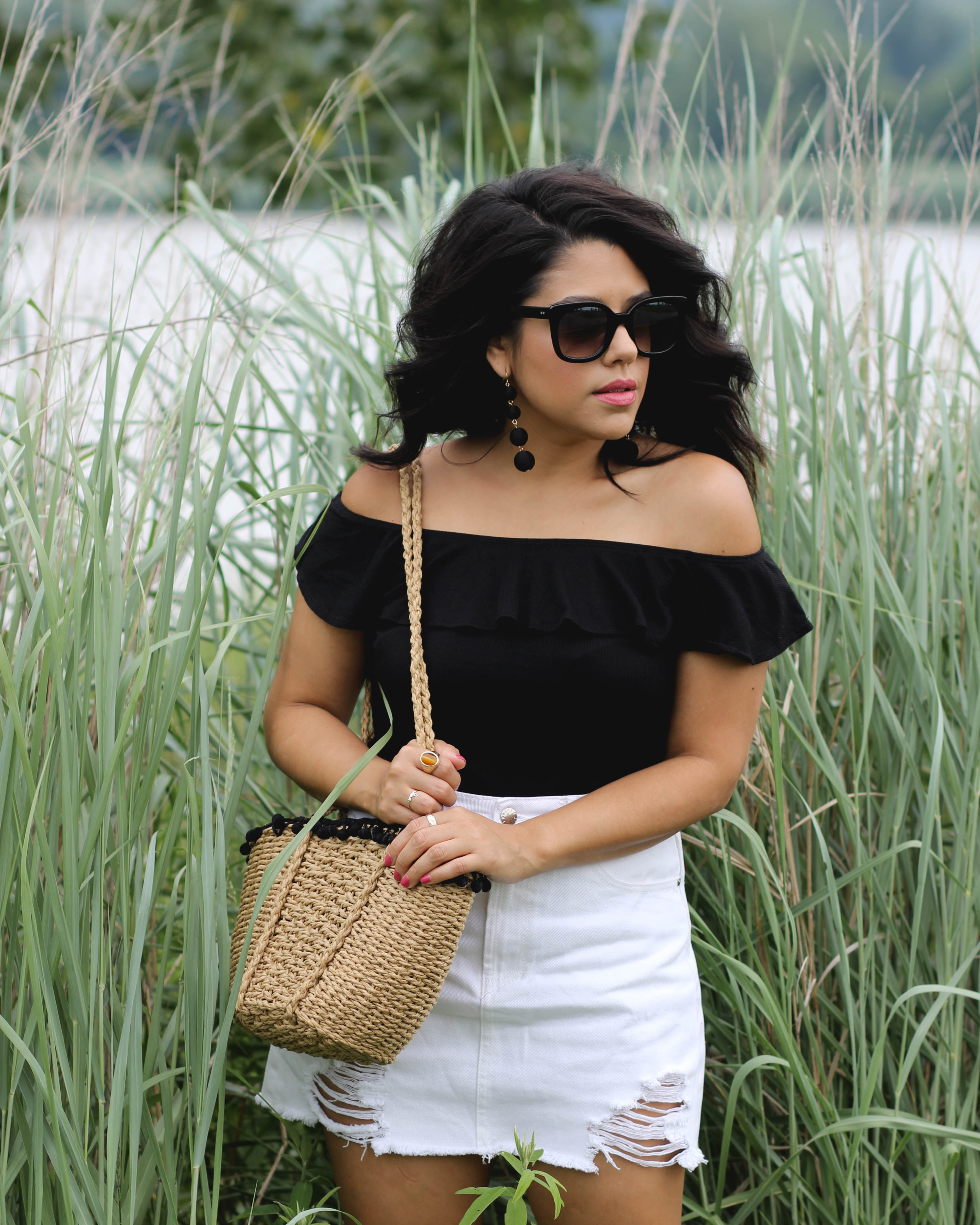 I've got that itch for another solo trip! Memories on Facebook popped-up from when I went to London and Paris last July and it got me thinking about all of my adventures. There have been so many memorable moments on each trip. Some of them I've never shared before and I don't have photos to showcase all of these memories. I've still been in a bit of a writing funk, but thought that it would be fun to share some of my top moments from each place that I've traveled to. I did my best to narrow down since there's honestly so many! Instead of sharing all the good, which I have already done, I am going to share everything else from the bad to the funny to the lonely to the embarrassing. Despite what you may see in travel photos, traveling is NOT always glamorous, especially when you are on your own. It can definitely be challenging and overwhelming at times, but it can also be completely magical. I hope you enjoy my trip down memory lane!
Ireland : Galway & Dublin
I completely overpacked with a huge suitcase plus a roller carry-on. I'll never forget when I got off the bus from Shannon airport to Galway. I was standing there in the rain with my heavy bags completely lost. I didn't know where to find a taxi. My umbrella broke from the wind within minutes. I was soaked and alone wandering the streets trying to find my hotel. I remember thinking for an instant, "What am I doing here?"
I went to this really fun bar with a girl I had met back in New York at vocal lessons. She lives in Dublin and wanted to take me out my first night there. I was super tired and decided to leave earlier. It was probably around midnight or so and I could not get a cab. I had no WIFI so I couldn't do uber. There were tons of people out and about, but I could not get a taxi for the life of me. People kept telling me to walk further down the street that it was easier to find one there. I still had no luck and felt lost and worried that I would not make it back to my hotel. This young guy saw me struggling and was able to get me one finally. The twist was that he wanted to share the taxi with me and thought that by helping me out he deserved a kiss. He was literally 23. I laughed, told him that I was almost 10 years older than him and hopped in the cab!
I went to this huge pub across the street from my hotel in Galway, The Quays, to listen to live music. This guy sat in the chair next to me. I could tell he was drunk, but I just ignored him. He kept trying to talk to me and I wasn't into it. I didn't feel unsafe or anything it just became very annoying. I turned around and saw this group of girls talking and drinking in a huddle. I jumped up from my chair, turned to one of the girls and said, "Hi! Can you do me a huge favor and pretend that you know me so this guy will leave me alone?" The girl gave me a huge hug and shouted, "OMG, it's so great to see you!" The guy went to the other side of the bar and I ended up hanging out with the girls the rest of the night. They introduced me to all of their friends. They were all college students, but I had so much fun with them all!
Trying my first pint of Guinness! My hotel in Galway was directly across the street from all these pubs. I walked into one and instantly made friends with this young couple. I told them I had never tried Guinness before and they had a pint with me. I remember doing a snapchat of this because I had the foam all over my top lip and couldn't stop laughing.
Hands down, Ireland was the place where I met the most amount of people. I had this thing where I snap chatted everyone I met and shouted, "New Friend!" Each person would do something different in my snapchat videos and it just became this fun thing to do. I loved how everyone I met was so into it!
I didn't understand the proper way to use my outlet converter when I first got to Ireland. It lets you charge 4 things at once, but since I did it wrong I was only charging one thing at a time. I ended up purchasing a few single outlet converters at one of the tourist shops. It was not until after that when I realized how to use the one I brought. I bought the others for no reason!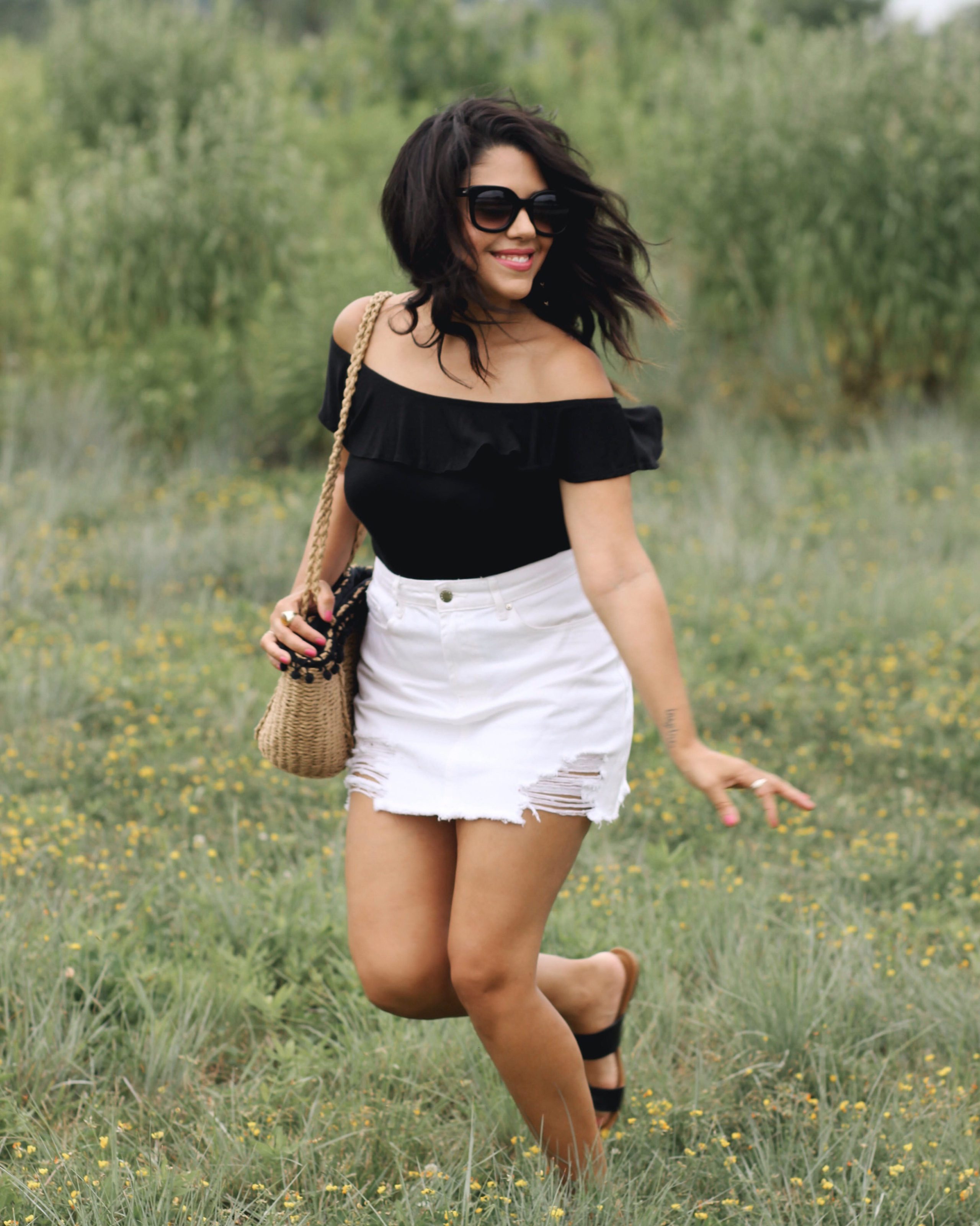 London & Paris 
One of my good friends and my cousin ended up being in London for part of the same time as me. One of the nights we did this champagne experience on the London Eye. So much fun! I was wearing my favorite pair of white denim and my lace-up flats. I remember talking to my cousin as I was walking up a set of stairs. I might have been a little buzzed from the champagne. I tripped and fell completely busting my ass. Everyone saw it happen. My knees were bleeding and I had blood all over my white jeans. My shoes got so messed up too. Even though it hurt, I couldn't stop laughing at myself!
The day I went to Buckingham Palace I had the worst luck. I had just bought a fresh coffee and walked with it to the tube. I struggled to get my oyster card out of my bag so I put my coffee on top of this ledge. This girl knocked it over with her arm and it spilled all over me. I had to head back to my hotel to change. When I was at the palace, it was so completely windy that my white top flew up to my face and I got my bright pink lipstick all over it. I stained all my clothes in London!
It was SO HOT in Paris. I'm talking uncomfortable temps in the high 90s. My second day there I did the hop on hop off bus thinking that this would be a great way to see all the sights. I had to sit on the top deck because the bus was jam-packed so the sun was hitting me directly. This is probably TMI, but I was literally sitting there in my own sweat. The worst part was that we got stuck in major traffic and the bus didn't move for about 20 minutes. I was so upset at myself and couldn't wait to get off that bus! I ended up wasting my whole morning and only made it to 2 stops. The only good thing was that it brought me to the Eiffel Tower!
One of the most lonely moments for me during my solo travels was watching the Eiffel Tower light show at night by myself while everyone else around me was either a couple or a group of friends. I remember just sitting there all alone feeling somewhat sad that I didn't have anyone to share that magical moment with. I ended up getting over that quickly though and allowed myself to feel empowered that I got there on my own to make this dream come to life.
A family from NJ that I met on the Pont Neuf bridge basically invited me to be a member of their family while I was in Paris. They snuck me into the Lourve for free! lol We had to pretend that I was 17 and it worked! They even invited me out to dinner. They were seriously the sweetest family ever.
I didn't realize that so many of the places I visited were super close to the Lourve, like Pont Neuf, Tuileries and Palais Royal. I took the metro when I could have easily walked several minutes!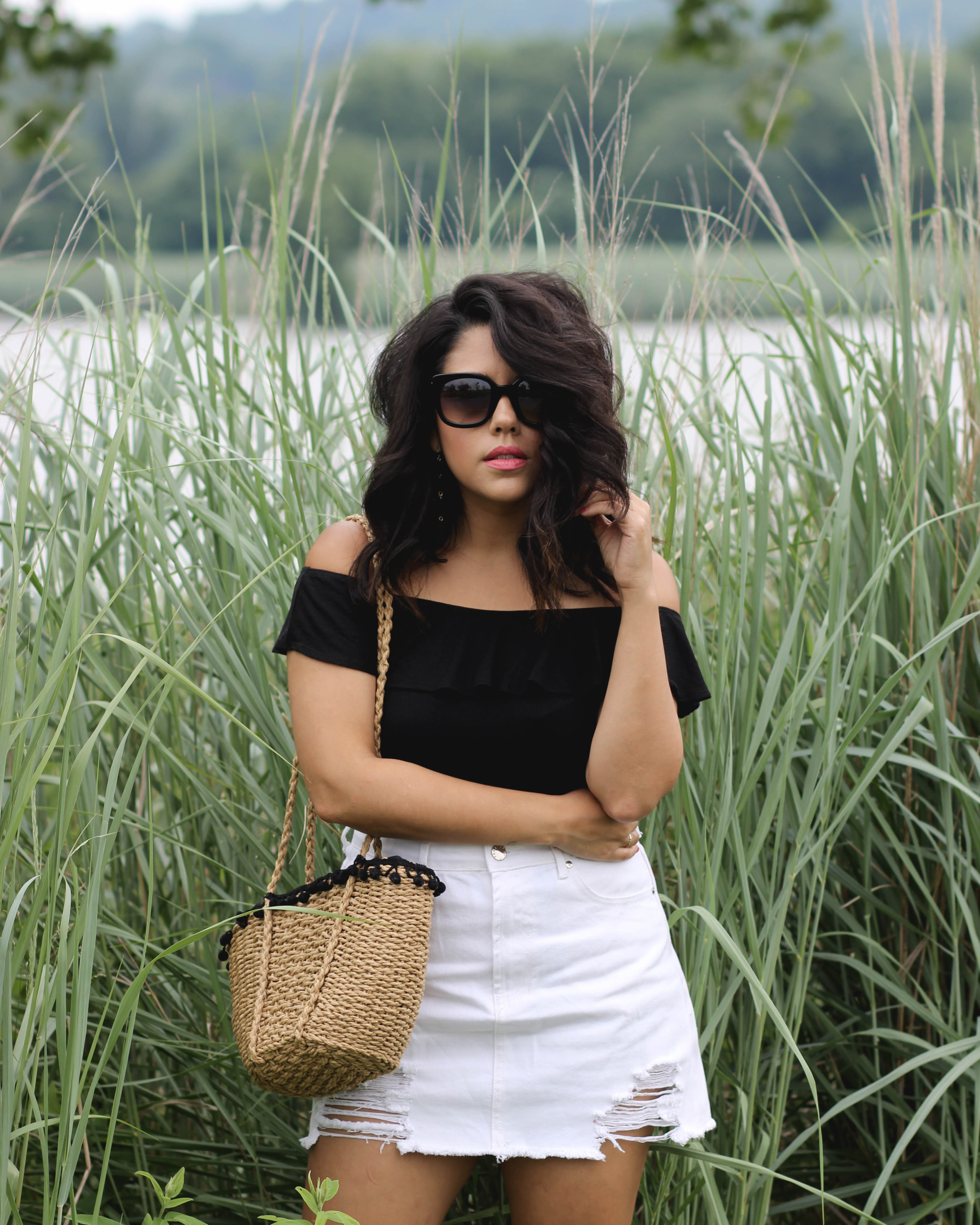 Spain : Madrid, Sevilla & Barcelona 
The day I landed in Madrid I was completely overwhelmed. I was so sick, extremely jet-lagged, it was pouring rain and much colder than I expected it to be. I had a bit of a hard time communicating, my maps app was not working properly and I kept getting lost. I had the hardest time getting people to take my photos correctly with my lens. I actually felt really lonely at first and I just remember thinking, "What if it's like this my whole time in Spain?"
One of the days in Madrid, I walked to the huge park there. For some reason, my sneakers were giving me blisters. I felt so uncomfortable in my outfit and it became much hotter than I expected that day. After walking the whole way there (about 25 minutes) I ended up grabbing a cab back to the hotel so that I could change and then went all the way back to the park!
The narrow cobble-stone streets in Sevilla were so confusing. I got lost everywhere. I would ask for directions but only understood half of them so I just kept losing my way even more. I honestly have no idea how I found my way back to the hotel. One of the days I was trying to track down this cute shop so that I could purchase a gorgeous bag I had spotted the day before. The store had 3 locations and I couldn't remember which one it was! I went to the first two, getting lost along the way, and the bag was not there. It ended up being at the third location literally one block away from my hotel! DUH, Naty. I have no sense of direction.
Barcelona was a little challenging at times because it's super touristy. I messed up my time for Sagrada Familia and had to wait outside for 2 hours before they let me in. It was sometimes hard to get a table at the restaurants that I wanted to go to because they were so packed. The first night I went to El National the lines for each restaurant were extremely long. I didn't want to wait for a table, so I ended up eating at the bar which did not have a great menu. I decided to go back a little earlier the next night and realized that the one restaurant inside that I wanted to try had a special little area for people who were there alone! I could have just done that the first night if I had known. Their menu was much better!
The moment I realized the beach in Barcelona was topless! I suddenly felt very overdressed lol. There were also two older men who were completely naked! I was not expecting that and don't think it was allowed. I remember turning around and they were directly in front of me. They were just letting it all hang out!
I was at La Marina and this older couple asked me to take their photo. I started getting into a conversation with the woman and she was trying to hook me up with her son who apparently works for the Miami Dolphins. She asked me so many questions about my age, where I'm from, what I do for a living and then told me that I would be perfect for her son. Too bad he wasn't there in Barcelona for me to meet him! lol
Ahhhh there are so many memories! I could seriously go on and on, but I didn't want to overwhelm you guys with too much. I laughed thinking back to all of these, even the moments that were challenging. I've also had delayed flights and random uncomfortable security checks. Traveling is filled with so many surprises as you never know who you will meet or what you will come across. It has me excited for my next solo adventure. I am aiming for Amsterdam & Berlin or Amsterdam and Belgium in November! Let's see what happens. I would love for you to share some of your most memorable travel moments with me! 💛