Happy Monday!
The weather on Saturday was absolute perfection over here in Jersey. I was starting to get into a winter slump, so the warmer weather definitely made me feel feel great!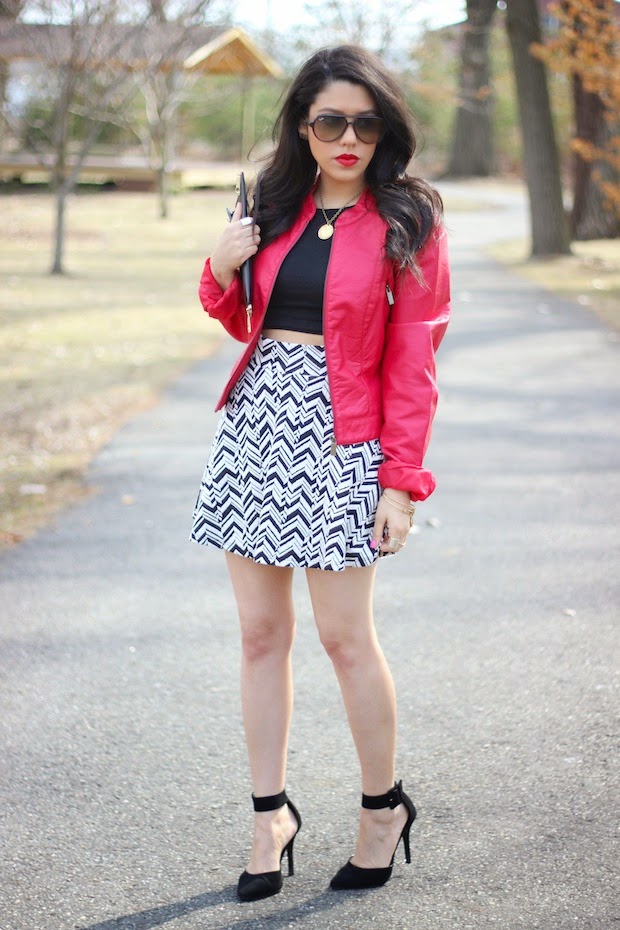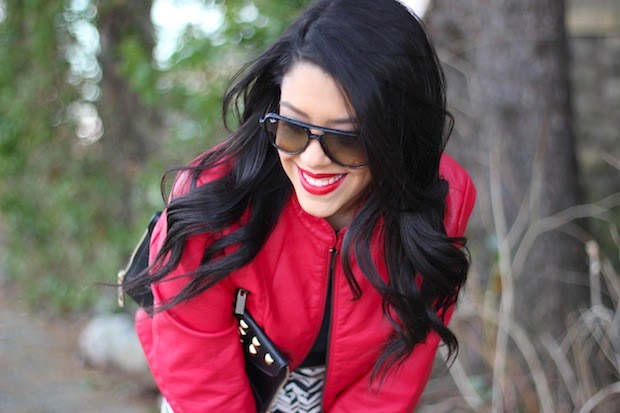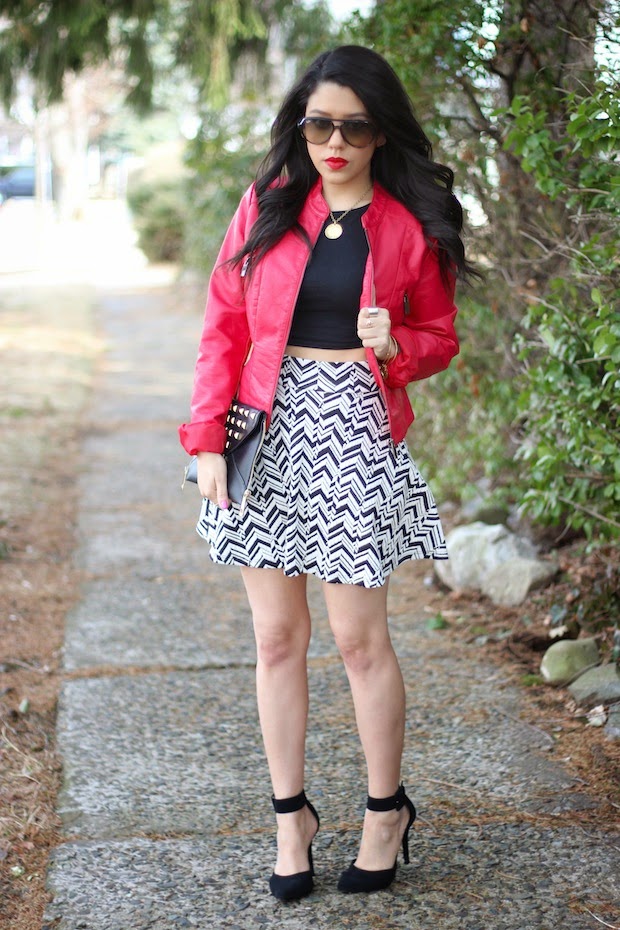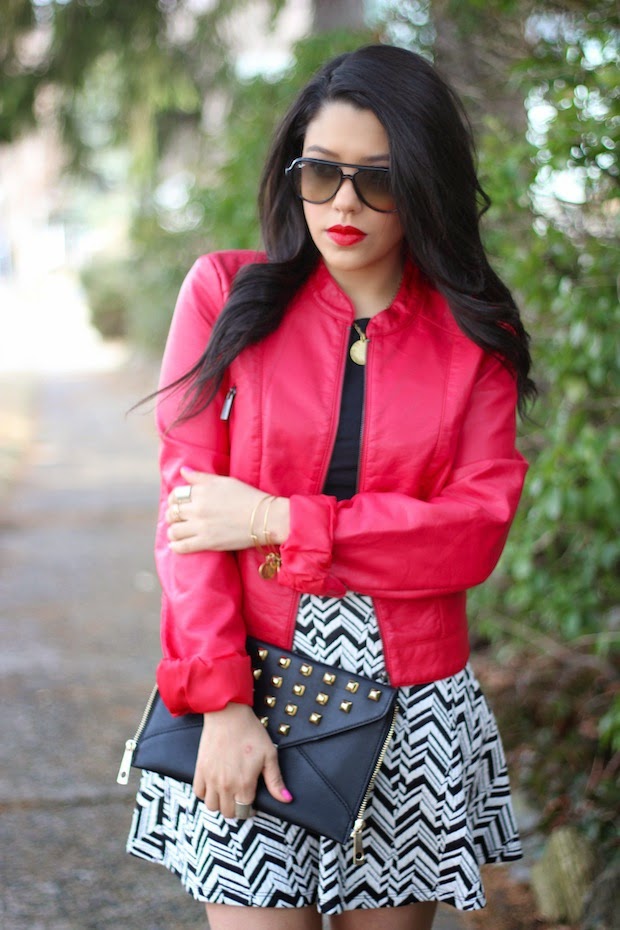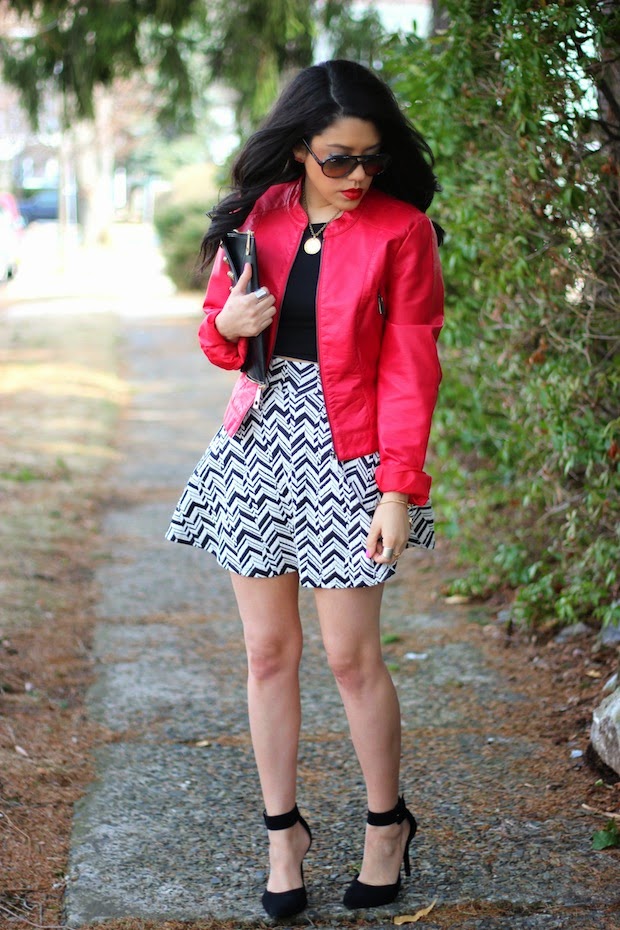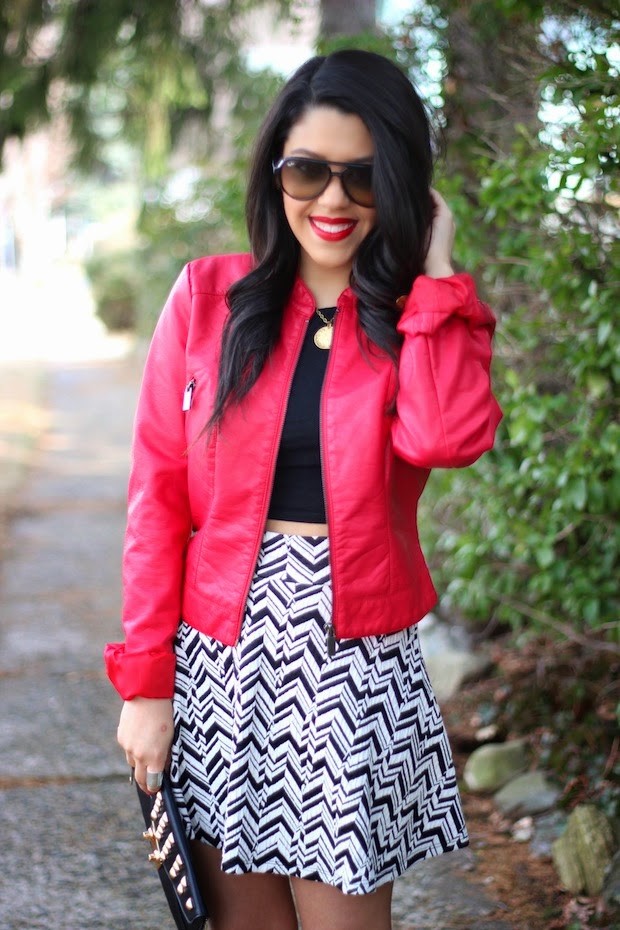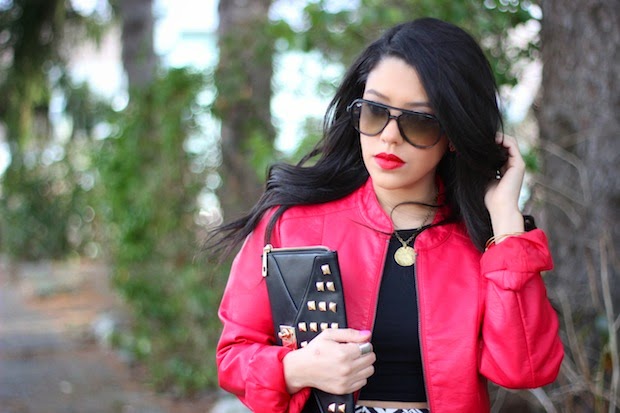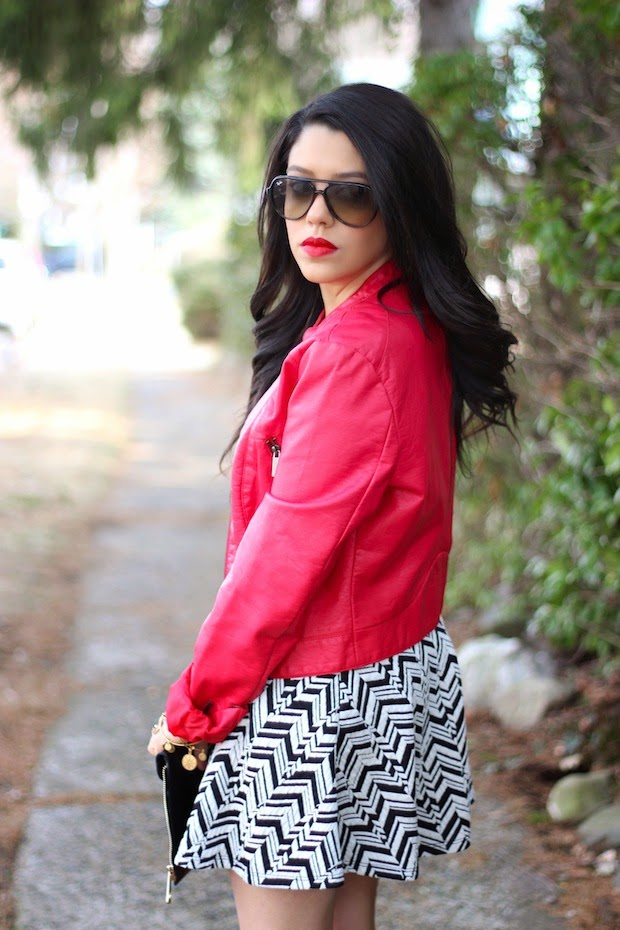 For me, spring/summer is crop top and skater skirt season! I couldn't wait to start wearing them as you can see. When it went up in the 60s, I just couldn't resist 🙂 I always say that the best way to wear crop tops is with a high-waisted piece, especially if it's your first time wearing one. I know a lot of girls don't feel comfortable showing too much of their stomach, me included. When you wear a high-waist bottom with a crop top, it focuses on the smallest part of your body. You can even take that extra step of pairing some type of jacket over it like I did here, that way you really only see a tiny bit of skin.
I wore the hell out of this top last summer and it's going to continue being a great staple for me this year. I decided to style it with this fun printed skirt and a red moto jacket to give it some edge and pop of color.
I leave next week for LA and I am really looking forward to that consistent sun and warm weather. I need some color on these pasty legs! haha
Have a lovely day <3