Happy Friday babes! My obsession with faux leather and all things "moto style" continues with today's post. It's been really gloomy all week and I haven't been able to shoot much. I definitely had lighting issues today but was able to get a few photos in!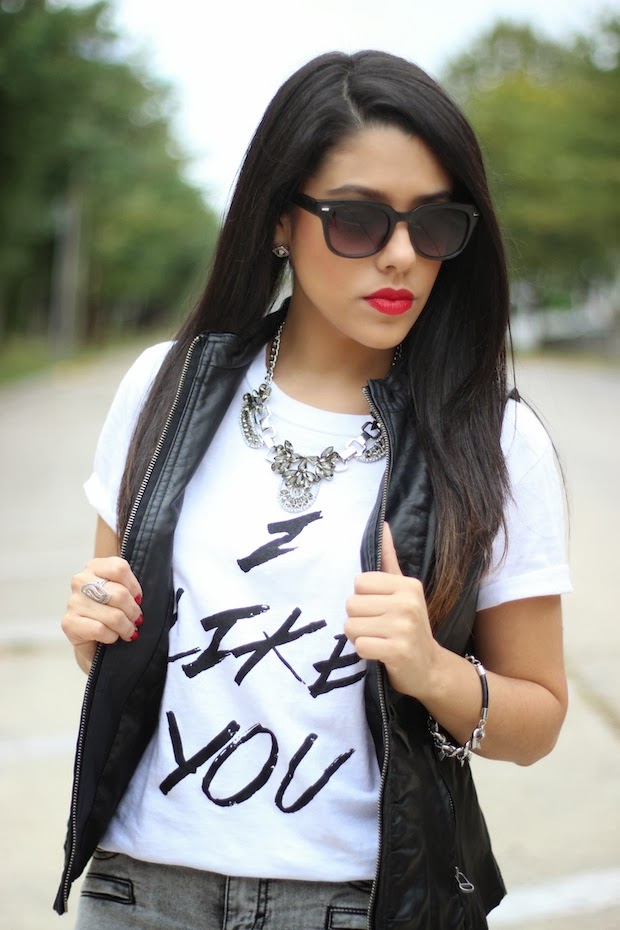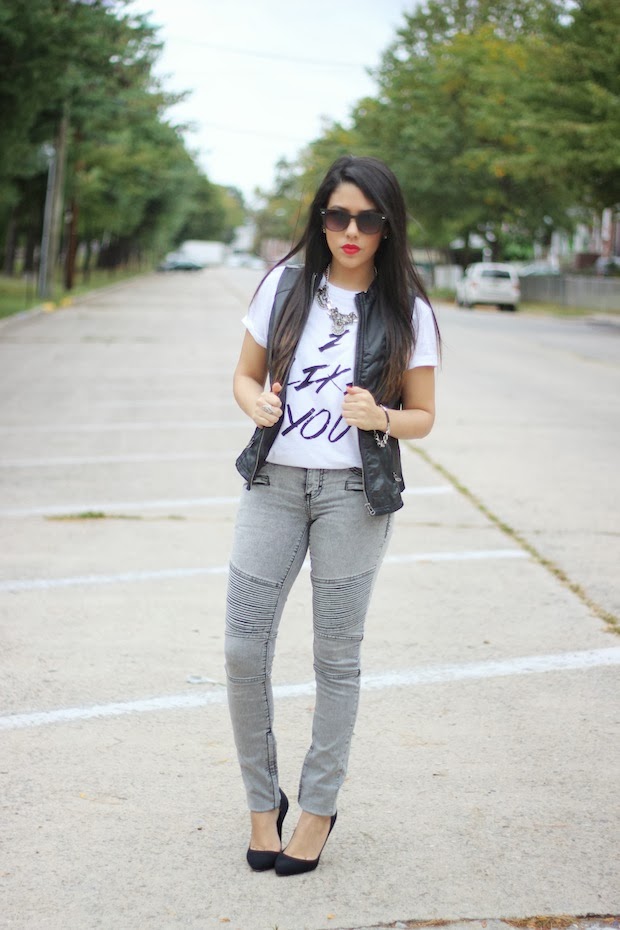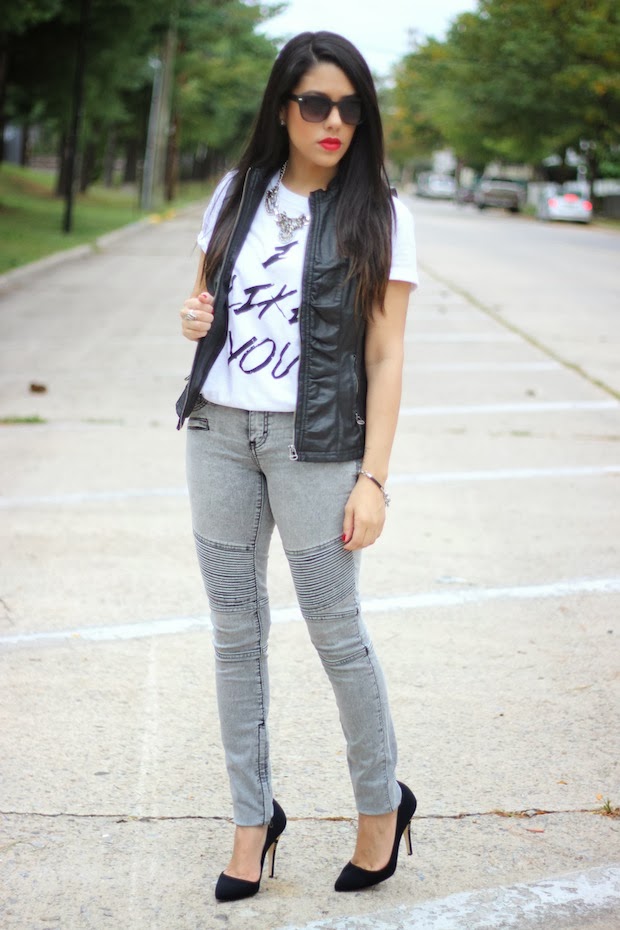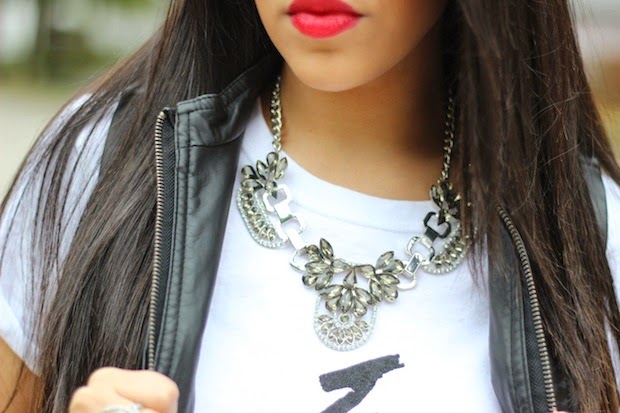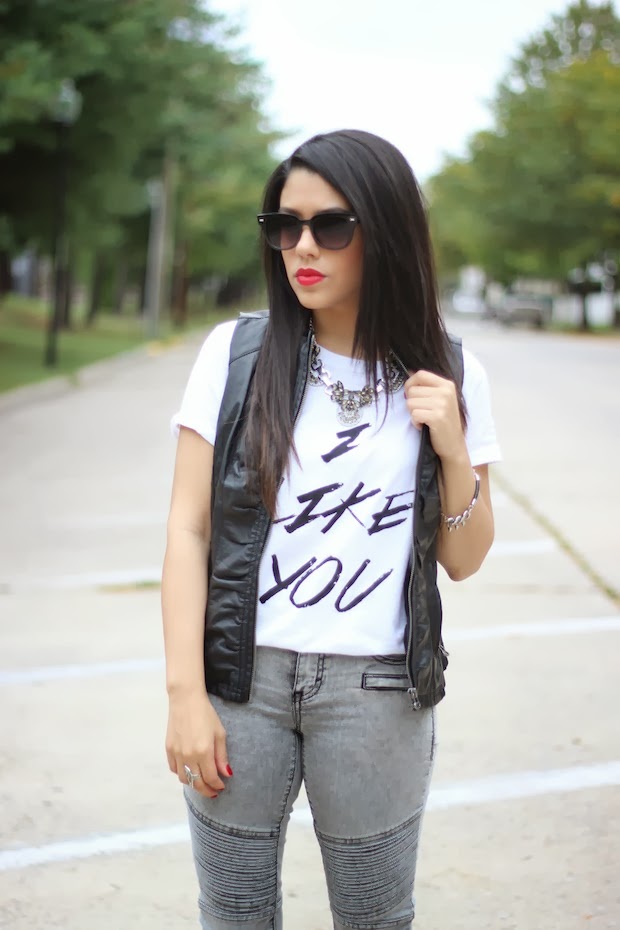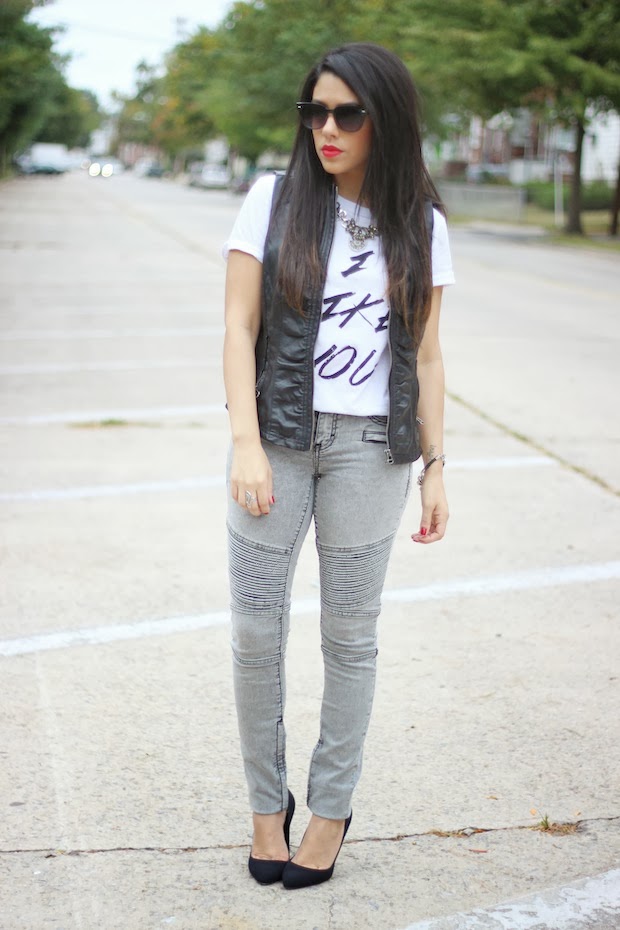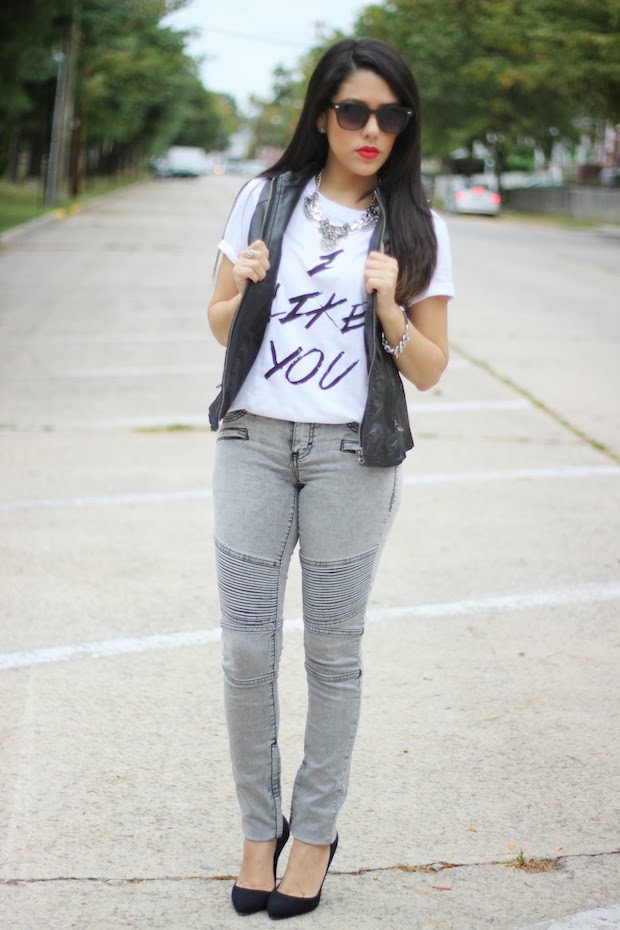 Sunglasses: Charlotte Russe
I really love these jeans because they're completely different from all the other denim I have and they're not in the regular blue shade. The detailing really makes them unique, plus they fit like a glove!
Dittos Brand
has an amazing variety of denim. This is my first time wearing them and I'm definitely a fan. I have another pair that I will be wearing soon too. I knew right away that I wanted to pair this moto vest with them because I wanted to keep it edgy. These types of vests are such a great piece to have this season. After trying on a few different tops, I thought this graphic one worked best. You probably remember that I wore this
I Like You
tee two other ways on the blog. I did want to dress it up a bit so I went with this beautiful statement necklace and red lip. I think necklaces like these are the perfect finishing touch to any outfit. They really help to enhance the look.
I've been working on creating a new space for myself at home because truthfully, my closet is not huge and I have been so unorganized with all of my things lately. This is one of the main reasons why I stopped filming youtube videos. I just don't have a good space to do them. But now I am making some progress in my spare room and once it's done I want to share it with you guys. It's a small room but so far it's really made a difference. I have less anxiety in my room now lol I recently got a 9 cube organizer from Target for only $40! It's perfect for storing some of my shoes and accessories. This weekend I am on the hunt for some more great finds to help store more of my things. If you know of any places to go besides Target and Ikea, please let me know!
Happy Weekend <3