This is my menswear inspired look from brunch and shopping in Soho this Sunday.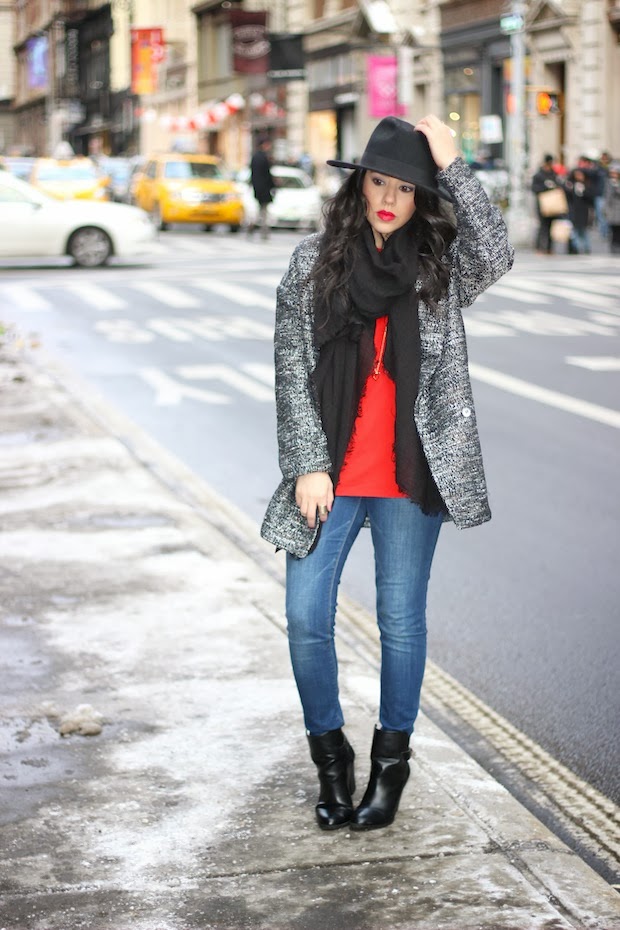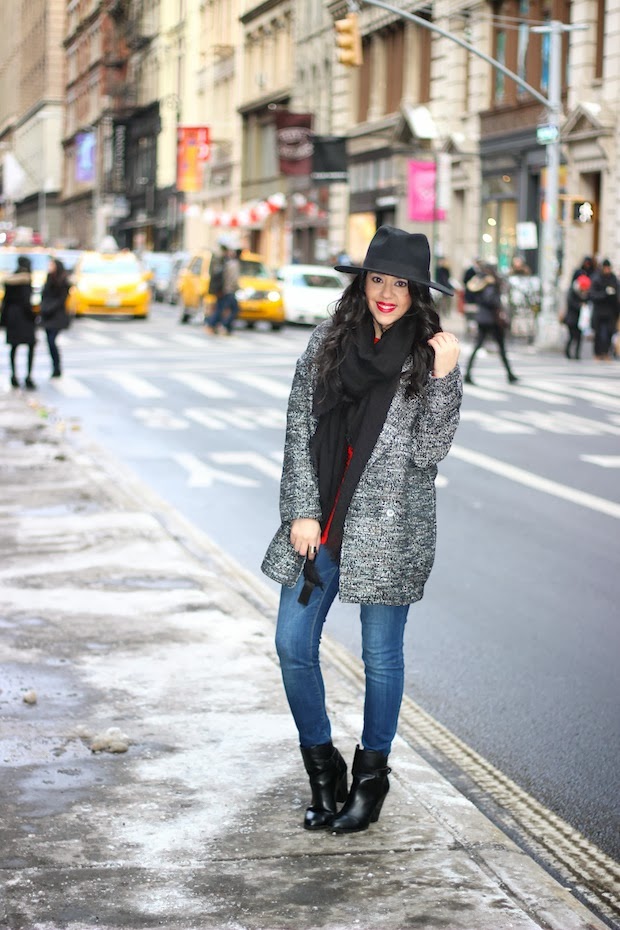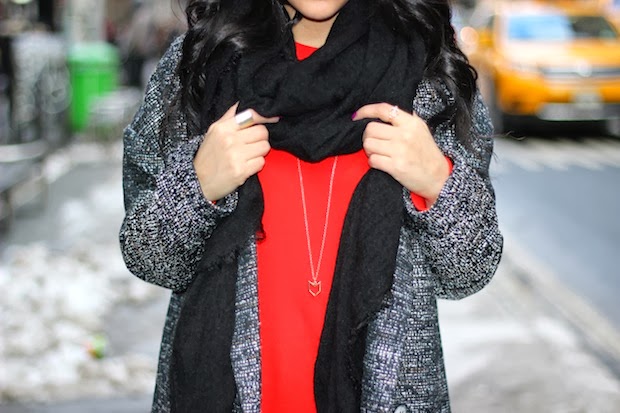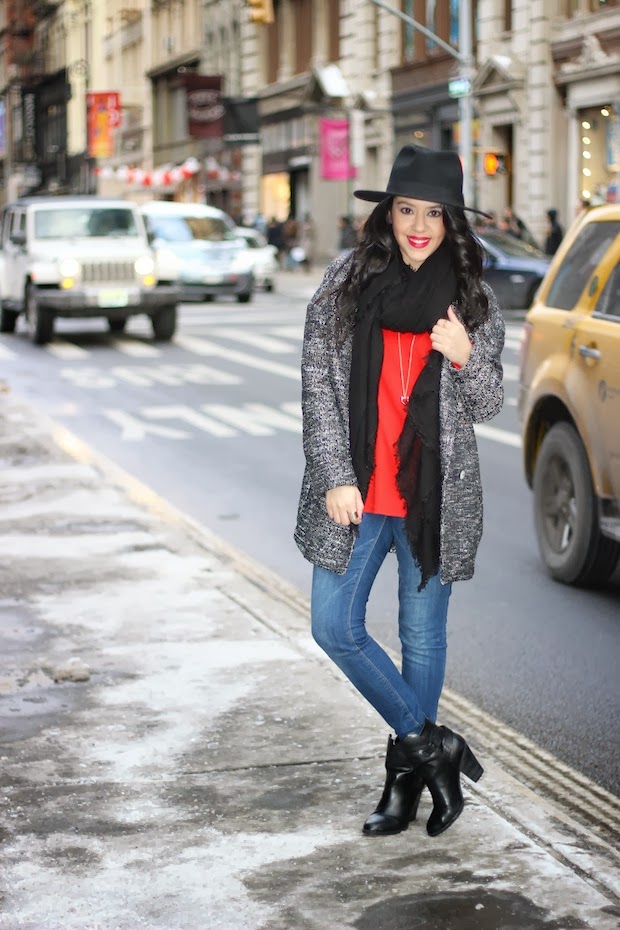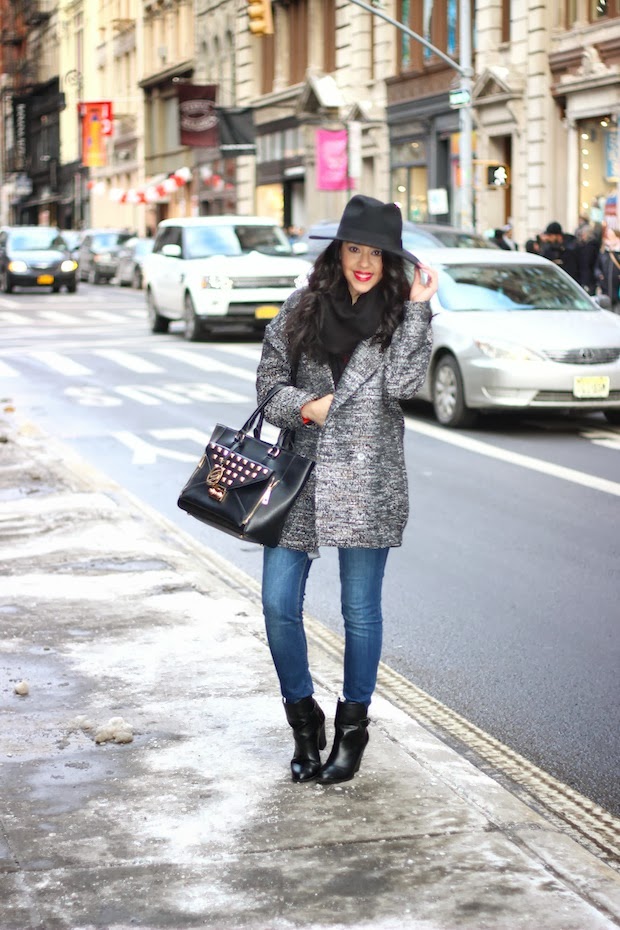 Chevron Necklace: Wild Butterfly (
here
) c/o
I don't have a boyfriend but if I did, this is probably what it would look like if I wore his coat haha
I went shopping at H&M the other day looking for some last minute pieces for this past weekend and I became obsessed with this. It's supposed to be oversized, but since I am so petite, it looks REALLY oversized on me. I can't lie though, I actually really like it. I'm realizing that I am starting to gravitate towards items that I never thought I would wear. So I decided to get it and just go for it. Since it was really cold and we were going to be on our feet the whole day, I just wanted to be cozy and comfortable. I literally could have fit another person under my coat with me if need be lol I went with a simple long sleeve red shirt underneath to add a pop of color. I've been LIVING in this hat. I'm starting to think it's glued to my head, but it's just been the perfect winter accessory this season.
It really was just an incredible weekend and I am very thankful that I had this opportunity and experience. Looking back to when I first did the casting, I remember that I was so close to not even doing it. I'm just really happy that I went for it. Filming yesterday is something that I will never forget. It definitely took me out of my comfort zone as I am not used to doing things like this. But I have to say that I would really love to do more filming in the future. This whole experience just opened up a new world for me. It's also taught me that I seriously need to stop being so hard on myself. It's a constant battle, but I am really working at it. Thank you so much to the Lucky and P&G Beauty team and the awesome guys at SpreadHouse. And lots of love to my fellow voices of beauty: Nikki, Katie and Amy <3
Have a lovely day!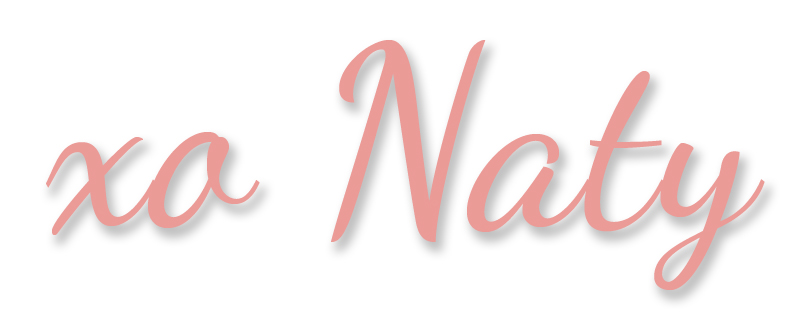 Instagram | Facebook | Twitter | YouTube